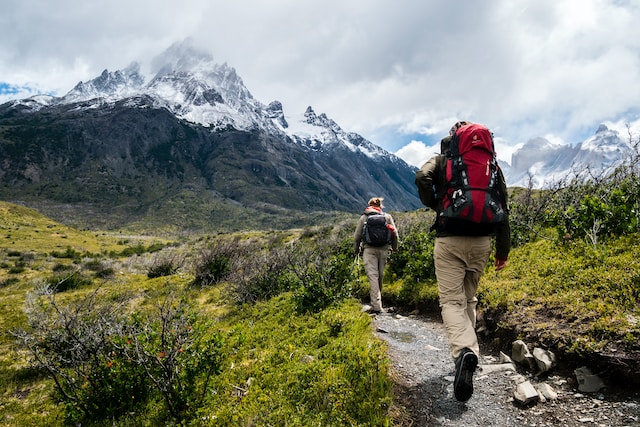 Trekking to Nepal is what you are going to experience in your life. Roaming to another country is a really interesting time you will ever have. But what if you spend all of your money on useless things and ruin your trek with a lack of money?
As you have already left your hometown for a new place, a new country, first of all, carry sufficient money.
It is not necessary to tell you but what is important is to inform you, where to spend money how to save money, and how to trek at a very low cost.
What comes first in our mind when we hear the name of trekking, a set of trekking tools, trekking dresses, skin care products, warm clothes, yes Exactly this is what we really need while trekking but what if carry a lot of things which is not necessary, what if you pay a lot than necessary?
Here I have some ways to save money while trekking in Nepal and a list to carry the essential things.
First what you must know before going on any treks in Nepal is whether you are going solo or with a traveling company. If you are going solo then you must be very active and clever because there may be a high chance of charging an unnecessary amount for your trekking material.
But what if you are going with a travel company? Are they all in the same amount? You must check with a few companies, but besides their fees, what matters the most is the hospitality, service, and accommodation they are giving. There are some good companies like Heaven Himalaya Treks and Expedition.
Paying is not always a big deal but what you are getting matters the most.
Trekking Tools
If you are a solo traveler then you can find the trekking tools in the very famous tourist destination place in Kathmandu, Thamel.
Thamel is a very famous place and also known as a tourist destination place where you will get all kinds of trekking tools.
Thamel is a home of trekking tools, You will see a lot of markets for trekking tools, and a lot of markets mean a lot of changes in price. You can get trekking tools at cheaper prices roaming many markets.
But if you are going with a travel agency then they will provide you with all those tools.
Before going on any treks in the Himalayas, you should first make sure you have all the gear needed to ensure a safe and comfortable trekking experience.
Food
Trekking is not as easy as the trail will also, charge may there be more than you are expecting so take some snacks with you so that you will save a little amount of money on food. It's not that if you take snacks from here then you aren't going to pay there for food but what actually is you needed to pay less money for food.
The food charge is so expensive there. If you take some snacks with you then it will help you to save and expenses less money on food.
Guide
Solo trekking is quite risky for you because you are totally unaware of that place and if you take a porter on the trip then they will be expensive for you but if you travel with a company or hire your own guide then they may cost less than the porter.
Not only to guide you but the travel company or hire guide will help you to find out the cheap homestay or lodge or they may have their followers which cost less than you are paying in solo.
Transportation
In the context of Nepal, there is two way of transportation i.e. roadway and airway. Roadway transportation costs less than the airway and also takes a longer time than the airway.
The roadway is an easy and cheap means of transportation which is the most famous way of saving money also. The airway is an easy and fastest means of transportation.
But choosing a roadway is beneficial for different reasons you are saving money first and the second one is you will enjoy the view and local cuisine on the way.
Short place travel
If you really want to save your money then you need to work hard for it, you should walk more leaving comfortable travel on a bus, taxi or other means of transportation.
Short-distance travel costs a lot which increases your expenses list but if you walk a little more except using the vehicle then it will also help you to save money.
There are many beautiful places in Nepal for short-distance travel.
No drinks
Many people spend most of their money on drinking. Drinking in Nepal is really a high expense, the drinks cost more in clubs, and bars than they actually cost in the retail market.
Drinking may take you into a very risky situation; first, it increases your expenses, and then you may be suffering from pickpocketing, robbery, etc. This will be a great loss for you. So avoiding drinking is the best way of saving money while traveling.
Not to shop near tourist attraction area
Tourist area which is the most expensive place in every place.
Shopping in and near the tourist area is another way of increasing expenses. They cost double the actual price you are paying in another place.
Avoiding attraction places saves you money, enjoy the street food, and street materials which cost cheaper and satisfy you as well.
Use data package
You are out of home and far from your country, sometimes you miss your family and sometimes you want to share your beautiful memory with your friends and family then what to do?
Using mobile data directly. It was the stupidest work you will ever do, Instead of using direct mobile data use a data package that will cost less and help you to share your memory with your family and friends. You can take a Nepalese SIM card and use the data package.
Comfortable with locals
You don't need guidance inside the valley. Hiring a guide inside the valley is another reason for expenses, you can guide yourself by beginning comfortable with the locals. You can use blog videos and Google Maps, and the main mentor is locals, using and trying all those helps you to save money and have fun.
Being comfortable with locals has another benefit, they will offer you a free drink and cuisine in their home and let you know about anything more all for free because they think visitors are good.