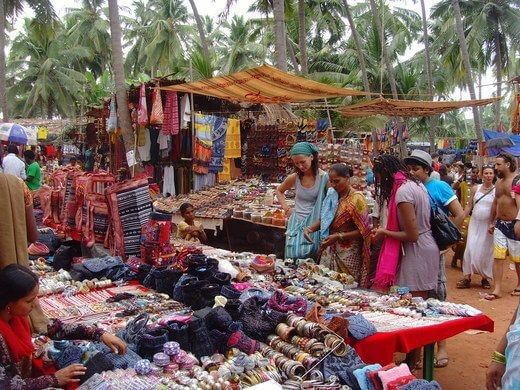 Planning a trip to Goa during the monsoon can help you in witnessing some unusual things. Another advantage of visiting Goa in the monsoon is, you will find the places less crowded in comparison to the peak season. Not only the beaches but many waterfalls and hilly areas become way more beautiful during this time. Having fun with your life partner or friends in Goa during the monsoon will be an irreplaceable memory.
Before finalizing your list of Goa trip during monsoon you must gain knowledge about some places which pose scenic beauty and turn into a paradise in monsoon.
1. River cruise
Many people consider that Goa is only famous for its beaches but there is much more to explore in Goa. Sailing through the waves of the Mandovi river on a river cruise is one of those different things to do during monsoon.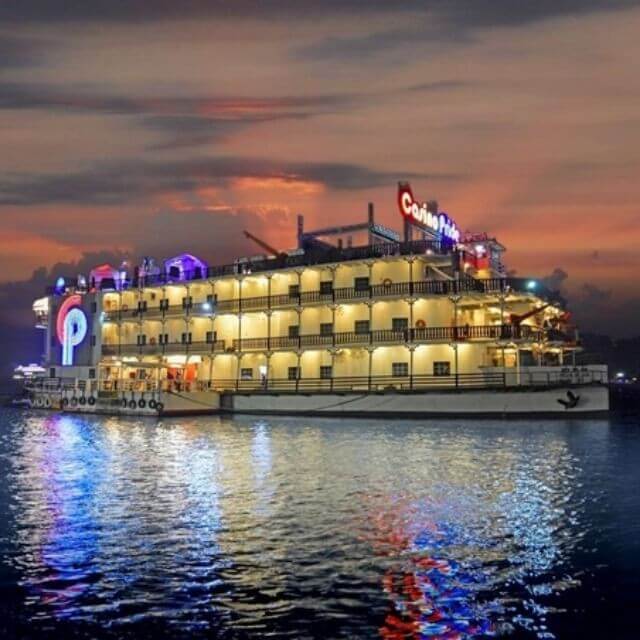 Several things can make your tour worthy of memorable like,
Watching performances
Grooving on the beats of Dj
Entering the carnival village
Relish the exotic dishes
Panoramic view of Panjim
Location of this place – Tourism Jetty, below the Mandovi Bridges, Patto, Panaji, Goa 403001
Payable charges – Only 385 rupees you need to pay for savoring the fun moments.
The right time to visit – Three-time slots are available: 5:15 pm, 6:15 pm and 7:15 pm.
2. Rafting in the Mhadei river
Monsoon always enhances the beauty of any water body. But it adds some adventure as well. If you love taking part in adventurous things, do not miss river rafting in Mhadei or commonly known as Mandovi river.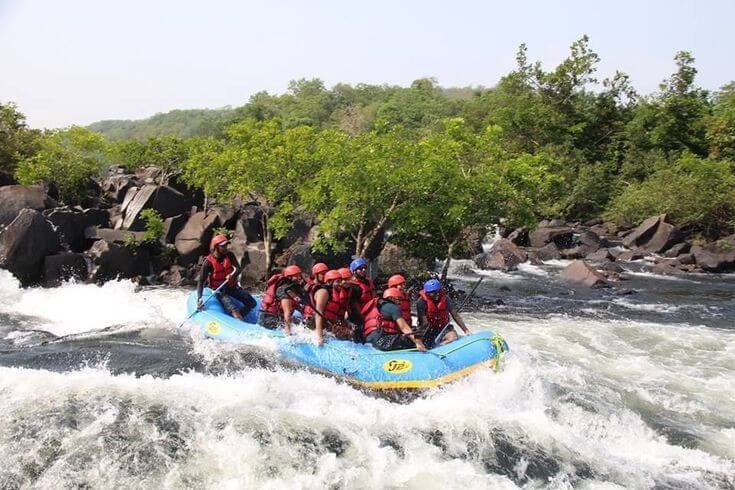 While enjoying the rafting you can feed your eyes with some unique natural beauties like,
Wildlife sanctuaries on both sides of the river area
The 10km long stretch of clean and refreshing water
While enjoying these enthralling moments you should take all the safety measures and instructions of the guide.
Location of this place- Valpoi, Goa 403506
Payable charges – You need to pay 1500 rupees per person.
The right time to visit – 9:30 am and 2:30 pm
3. Corjuem fort
Forts of Goa depicts the fine architecture of Portuguese history. Most of the forts have a peak point where you can capture breathtaking moments. During monsoon roaming inside the forts and trekking up to its cliffs become more magical. It is only 19 kilometers far from the Panjim bus stand. You can reach here easily.
While being present at the corjuem fort you can explore many other things as,
River Island of corjuem
Military fortress
Location of this place – HVWV+P4F, Off Aldona-Corjuem Road, Corjuem, Goa 403508
Payable charges – There is no entry fee for visiting this ancient location.
The right time to visit – You can visit it any time.
4. Dudhasagar waterfalls
Monsoon is a blessing for all nature lovers and being in a place that is full of lush greenery, a milky white waterfall and the companionship of birds and friendly animals is a heavenly feeling that one can sense ever. Dudhsagar waterfall is widely popular for its picturesque beauty.
In many ways you can refresh your mind like,
Book a jeep for road stripping here.
Splashing water of this waterfall along with a light downpour.
Walking in the forest area.
Feeding monkeys.
You need to be a little bit careful also as the rocks present here become slightly slippery.
Location of this place- Sonaulim, Goa 403410
Payable charges – INR 1300 is fixed per person for visiting here
The right time to visit – You can go there any time and make the most of your Goa trip in the monsoon.
5. Anjuna flea market
Buying something traditional while roaming freely inside a flea market area can be a memorable thing during monsoon in a place like Goa. Anjuna flea market is a place where you can hang out with your partner, family and friends.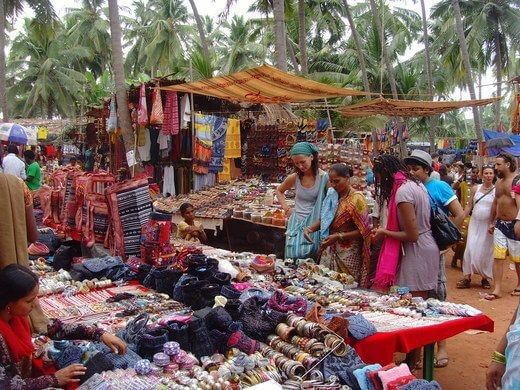 The market is full of Tibetan, Rajasthani and Kashmiri shops. You can buy unique things here as,
Items for home decor
Bags
Sarees
Jewelry
Many food stalls are always ready here to serve you piping hot food items and chilled beer.
Location of this place – 10, St. Michael's Vaddo South, Anjuna, Goa 403509
Payable charges – There is no entry fee.
The right time to visit – The market remains open from 9:00 am to 5:00 pm.
6. Udaan Dongor
During monsoons, it is always desirable to be in a place that is full of natural greenery and close to the clouds that are splashing driblets on you. Climbing the peak of Udan Dongor can be a different experience for you. It is a hidden beauty of Valpoi town and the fourth-highest peak in Goa.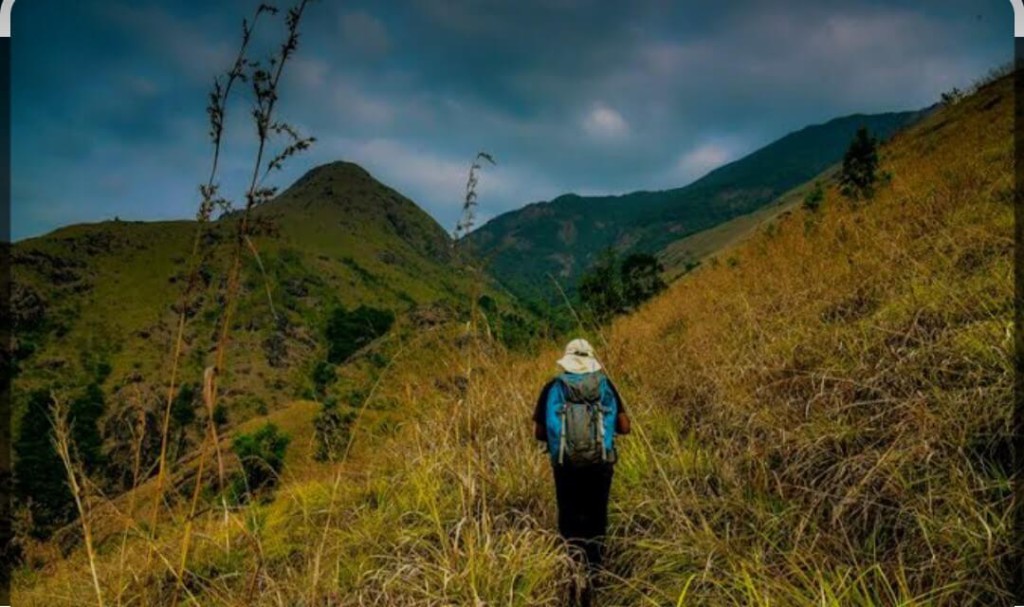 You can book a trek for Udaan Dongor and witness some unexpected things like,
Deer, bison and leopards
Lush greenery
Panoramic view of the Western Ghats from a great height
Light raining
During rain, you see the beautiful leaves of trees washed by the rainwater which gives your mind a relaxing vibe.
Location of this place- Valpoi, Goa 403506
Payable charges – You need to book a guide for trekking and pay 3000 rupees.
The right time to visit – You should complete your trekking from morning 7 o'clock to evening 7'o clock.
7. Spice garden
Visiting the spice garden of Goa will not only provide you with a rich view of nature but also enhance your knowledge about diverse spices. When the aroma of several Indian spices like nutmeg, cinnamon, cardamom, pepper and vanilla mixes with the petrichor during monsoon, it makes a perfect blend.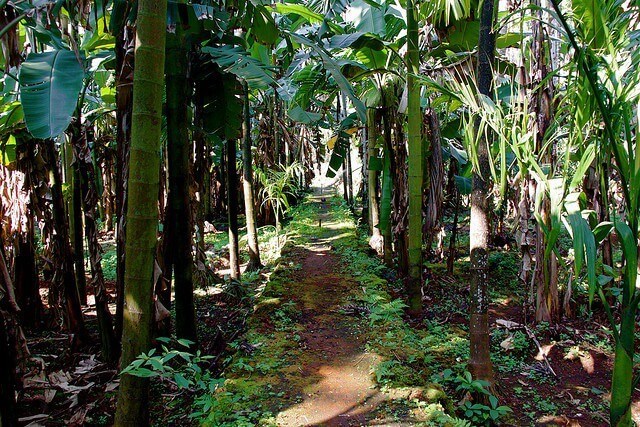 Apart from viewing a variety of spices and other organic fruits and vegetables, you can learn,
Extraction of vanilla
Processing of cashew nuts
Folk dance show
Elephant ride
Swinging the betel palms
This wide range of options for enjoyment makes you realize that you have picked the right place for visiting Goa during the monsoon.
Location of the place- Neo Majestic Hotel Aberdeen, Alto- Betim Porvorim, Bardez, Goa 403521
Payable charges – You are required to pay 400 rupees for visiting this spice garden.
The right time to visit the place – The garden remains open from 9:00 am to 5:00 pm.
8. Chorla Ghats
If you want to explore the beauty of goa beyond clubs, shacks and parties, you should not miss driving up the chorla ghat during monsoon on your bike. The two-hour ride from Panjim and Calangute is completely worth it.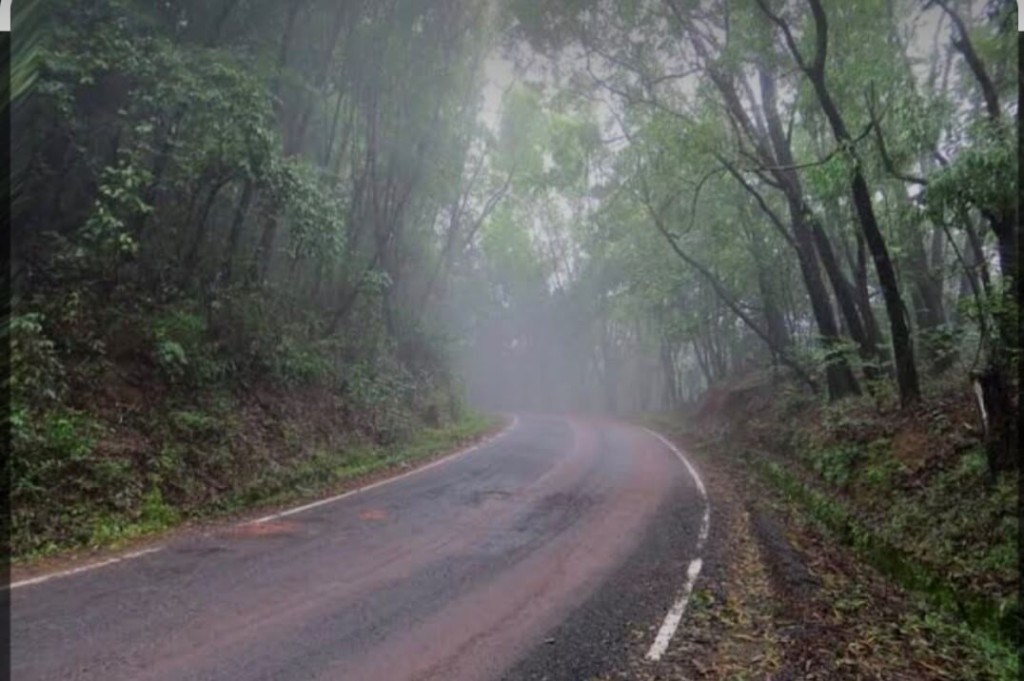 While driving on this ghat, you can see the panoramic views of,
Harlem waterfall
Aravelam cave where Pandavas spent their exile
Coconut trees
The sky full of clouds
You will surely remember this pleasurable ride during the monsoon due to the scenic views from a great height. The company of your loving partner, cool friends and family members will make it more exciting. You should not forget to keep some monsoon essentials while having a ride here.
Location of this place – State highway 4, Belagavi, Maharastra, 403505.
Payable charges – You need nothing to pay for having a fun ride on choral.
The right time to visit the place – Chorla Ghat is always ready to welcome you throughout 24 hours.
check this also – quotes about goa