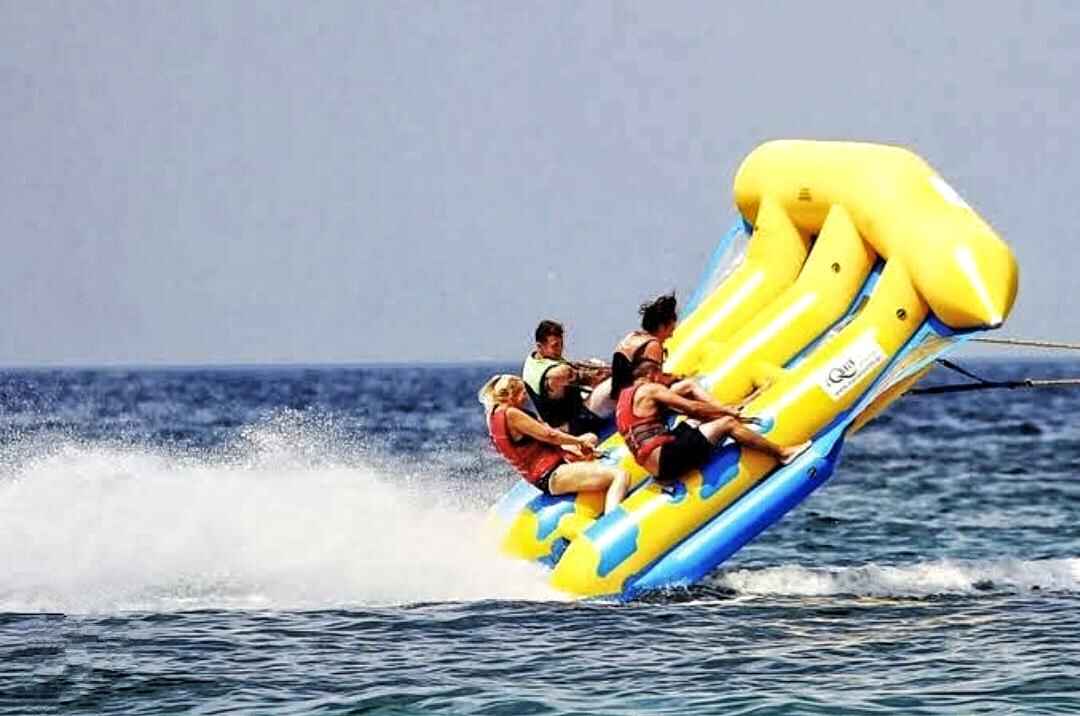 Loaded with an exquisite charm and sparkling stretches, a place where solitude can accompany you for a long, yes we are talking about Arambol Beach in Goa. Also recognized as Harmal Beach, this beauty is still intact from the great flux of visitors.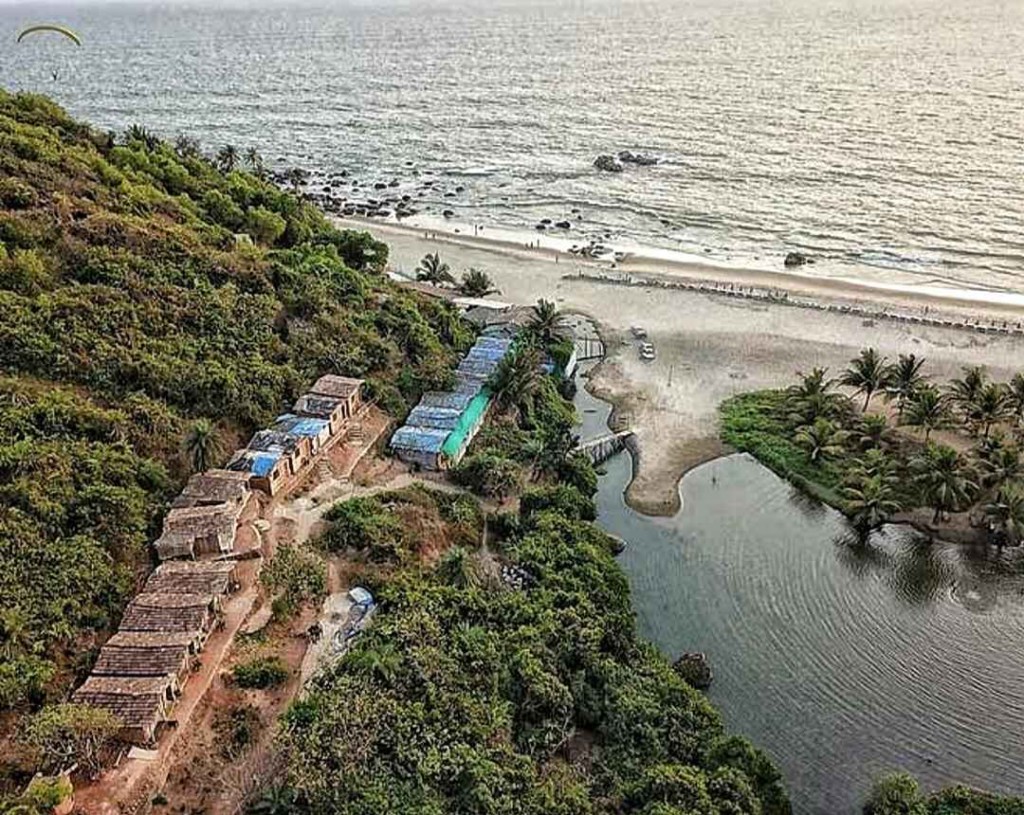 55 kilometers away from Panaji, this beach beauty is ideal for both fun and solitude. The surrounding cliffs, expanded sand and the soothing sound of sea waves will act like therapy for you if you want to run away from the hustle and bustle of city life.
The prime attractions of Arambol Beaches are in abundance. Their scenic beauty and encapsulation of peace blows the visitors' minds undoubtedly.
Let's take a visionary trip to Arambol Beach Beauty!
Why is Arambol Beach famous?
If you are including Arambol Beach in your itinerary, be ready to savor the strange fun feeling that will be served in a plethora of options.
1. The Boho Vibe of the beach –
Distinct from all Goan beaches, Arambol Beach has a unique Bohemian Vibe that draws visitors from across the world. From the tempting beach shack to high-spirited nightlife, this place is a complete platter of peace and party.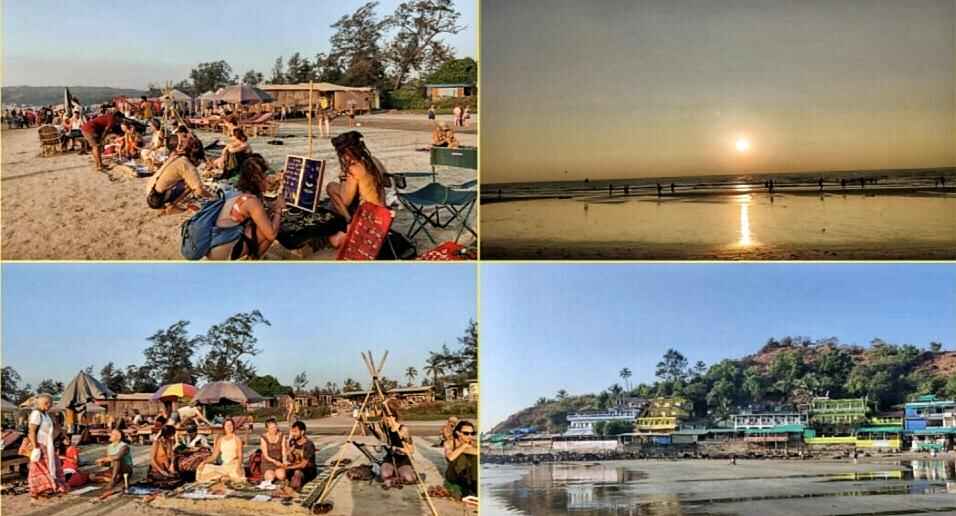 Have a glimpse of how one can immerse in the Bohemian Vibe of Arambol Beach.
The open-air events infuse entertainment into the whole atmosphere.
Revel in the live music gigs and sway like never before.
The sunset parties or barbeque events transform the entire soothing environment into a fun frolic abode.
Colorful beach shacks with tempting food items will win your heart here.
Goa tribal dance festival and Indian Juggling Convention are two fests that occur at Arambol Beach.
2. Feel some adrenaline rush by watersports –
Whether you want to sail on the thrilling waves of the sea or fly high to capture a magnificent view of nature at Arambol Beach, several water sports companies are all set to offer you adventure through Watersports.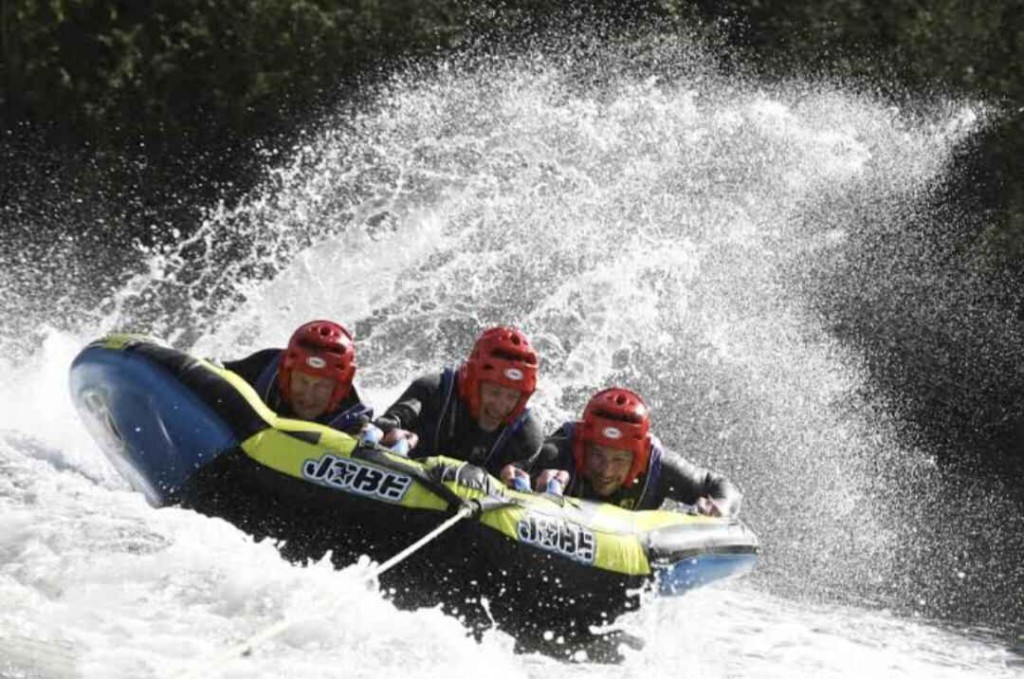 Take a look at diverse water sports options.
Parasailing and Paragliding – Through both water activities one can take a beautiful view of Arambol Beach from the top. Initiated from a cliff between beaches this experience will last for an hour. From September to July, this is the ideal time for these sports.
Surfing – Want to glide smoothly on the mad waves of the ocean at Arambol Beach? You must try surfing here. Whether you are a beginner or a trained one, this sport will offer you a refreshing vibe.
Banana Boat Ride – If you are looking for a cheaper and easier sport option, riding on a Banana boat with your group will be best. On this inflated surface, 10 people can enjoy it in one go.
Bumper Ride – Unlike the Banana Boat ride, it is only for strong hearted. A light-weighted rubber tube will be tied behind a speed boat. You must be prepared for a rash dragging filled with adventure.
Jet Skiing – Those who are looking for an exciting and short-spanned water activity under the guidance of an expert, must go with the Jet Skiing option at Arambol Beach.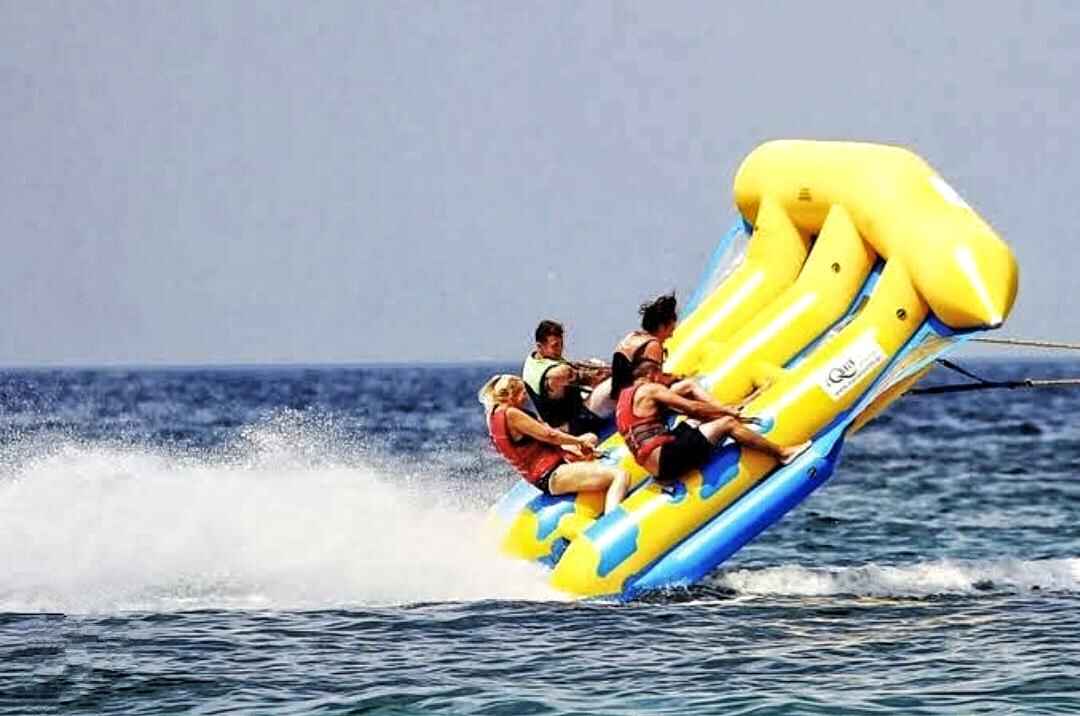 3. Cafes with the best views and food at Arambol Beach –
No outing or trip is considered complete without having mouth-watering food at a popular cafe or restaurant. When it comes to the Goa trip and precisely for a heavenly place like Arambol Beach, avoiding visit at these cafes will be a sin.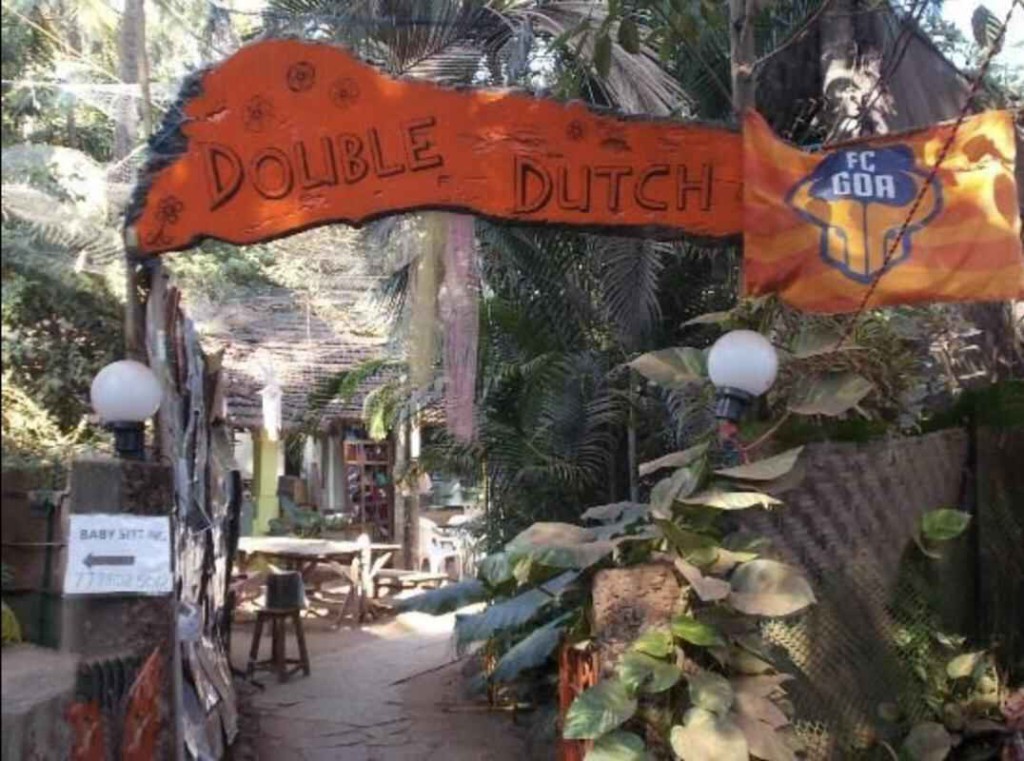 Double Dutch – After appeasing your cravings for a freshly cooked meal or breakfast, you can't hold yourself back from giving a 5/5 rating. The jungle vibe and presence of creative people at the cafe intensify the charm of this place. You can find this on Temple Road, Bhatwadi, Arambol, Goa.
Cafe Junas9 – Holding a fine blend of great food and serene views, this cafe is a hidden gem of the Arambol Beach area. A perfect view during sundown, attentive staff and reasonable price of the food items will draw a perfect hanging out plan for you. It is located on Arambol Road, Goa.
Laughing Buddha – Being located only at a distance of 50 meters, this place is a part of Laughing Buddha Beach Resort. But it is open for public guests also. The Indian delicacies especially the tandoori dishes prepared in the restaurant's Tandoor create a great hype among visitors.
Cafe Maitree – Usually the visitors do not want to skip a single moment without witnessing the beach's beauty and the open sky especially when they are at a soothing place like Arambol Beach. Cafe Maitree fulfills this wish of all Arambol goers. Here you can relish the Italian, Indian, European and several gluten-free delicacies while capturing a scenic view in your sight. The location is Arambol Beach Road.
21 Coconuts Inn – Widely popular for its tempting pancakes among local Goans as well as among tourists, this place is a budget-friendly option for food lovers. Visitors show a great inclination toward the breakfast and snacks variety of 21 Coconuts Inn. You can find it at Khalcha Wada, Arambol Beach, Goa.
4. The riveting nightlife of Arambol Beach –
The most awaited well planned Goa trip is bland without entering into a club. One of the most lucrative traits of Arambol Beach is it offers you both, a calming natural environment during the day time and fun frolic party time after the Sundown. If you fall under the category of a party freak people, the below-given clubs and party places of Arambol Beach will not let you down.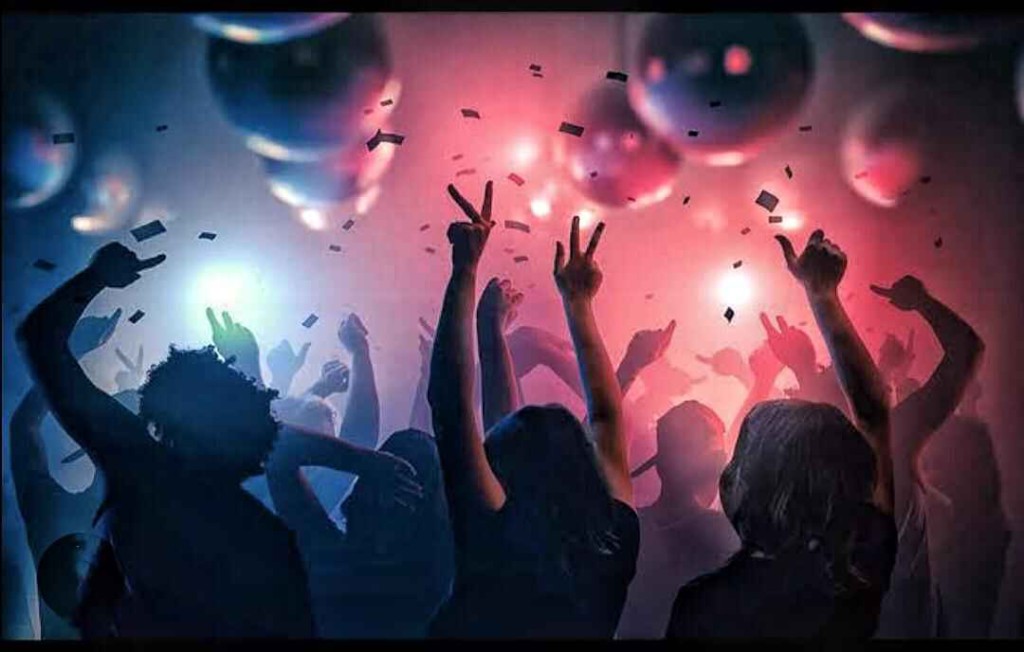 Twice In Nature – A perfect place where you can hang out with your pals or family members at Arambol Beach is, Twice In Nature. The classy and cultural events of dance and music will compel you to groove. The juggling fire dance excites the visitors the most. Trance, techno, Sufi, qawwali, rock, Bollywood, instrumental and classical every musical art form will be served to you. Amazing food and drinks add a spark to the whole vibe. In short, Twice In Nature offers you a Hippy &Trippy vibe.
Coco Loco Club – Imbibed with the groovy vibe this place is a gem for party and event lovers. You will experience the unique Latin and Reggae music here. A wide variety of food items and beverages spice up the ambiance of Coco Loco Club. Apart from all these facilities, this place organizes live music gigs, concerts by renowned bands and dance classes for Bachata and Salsa. It is located near Shri Parking Socoillowado, Arambol Beach in Goa.
Sporting Heros Club – Though this nightclub is not in Arambol Beach, its close location from Arambol Beach enables visitors to spend a great time. Loud and peppy music, great club ambiance, pool and stretched array of diverse cuisines and beverages will make your evening or night out worth evokable. Its location is Ashvem, Chonsai Mandrem Road, Mandrem near Arambol Beach.
Red Rock Bar Club – The sea-facing dining location of this cafe can catch your gaze in one go. The visitors can reach the Club within just 10 minutes from Arambol Beach. Here you can have an experience of a bar, a club and a central cafe simultaneously. Along with enjoying comfortable accommodation, you will savor the sumptuous dinner and tickling drinks here as well. It is located at Arambol Beach Rd, Khalcha Wada Harmal, Goa.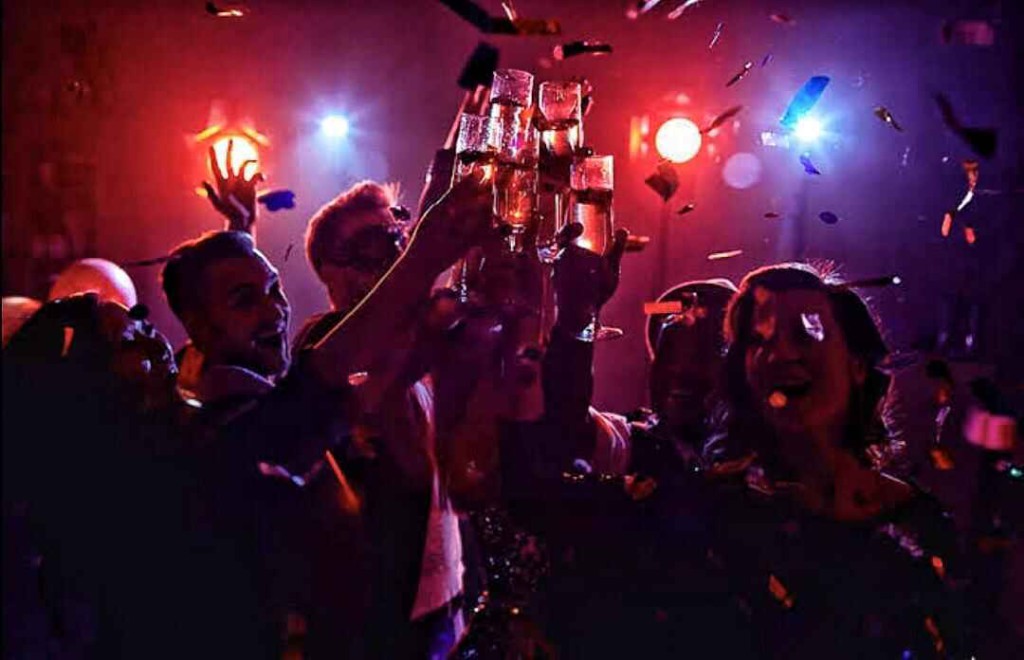 5. Yoga, Reiki, Shopping and Fire Show –
Several visitors reach Arambol Beach with some specific desires like attaining peace or learning something new. Yoga & Reiki centers are available in Arambol Beach for such visitors. They offer you long & short-span courses that perfectly fit in your Goa Trip plan.
You can also buy and pack some memory treasures in your luggage after roaming in the beach markets of Arambol Beach. Most of the shops at this flea market are owned by Russians. They sell jewelry, musical instruments and other souvenirs at reasonable prices. You can find this flea market on the road leading to Arambol Beach.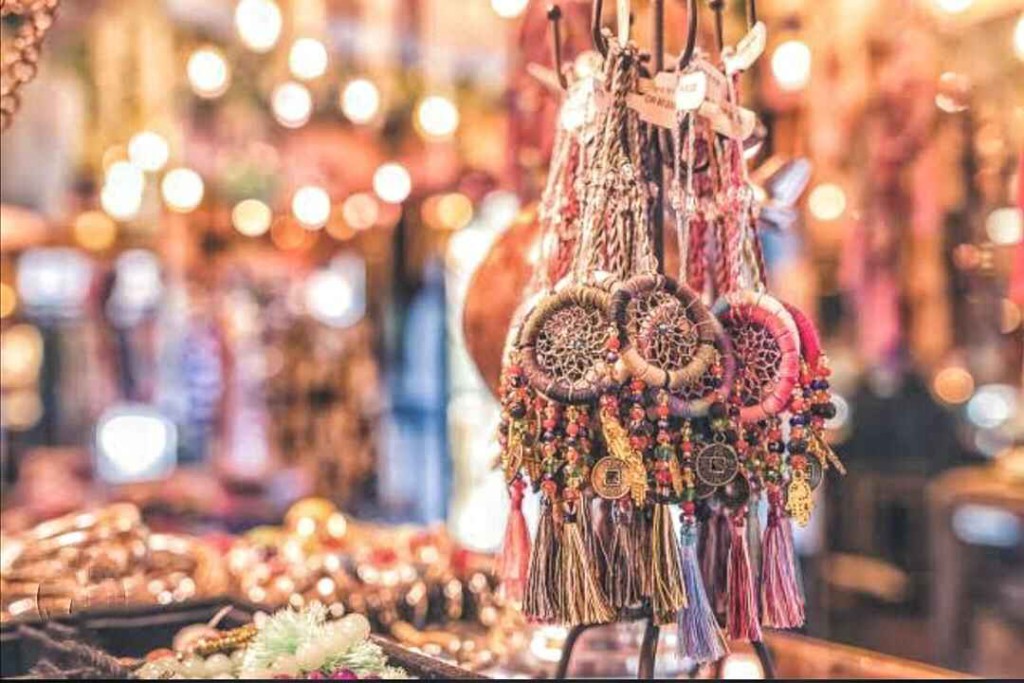 Enjoying the ideal combination of fire show, Jimba music, sunset, food & drink is quite popular at Arambol Beach. Nearly all the shacks of Arambol Beach offer such serene evenings to their guests.
Visitors can also reach Arambol Mountain for witnessing a splendid sunset. A lake is also located near this cliff which gives you some amazing viewpoints for the serene sunset.
6. Paleim Lake " Arambol sweet water lake" –
A prime attraction of Arambol Beach is Paleim Lake which is also widely popular among visitors as a sweet water lake. The environment of this lake area is imbibed with lush greenery and a refreshing vibe. Such magnificent view of this lake draws a great flux of visitors from across the world.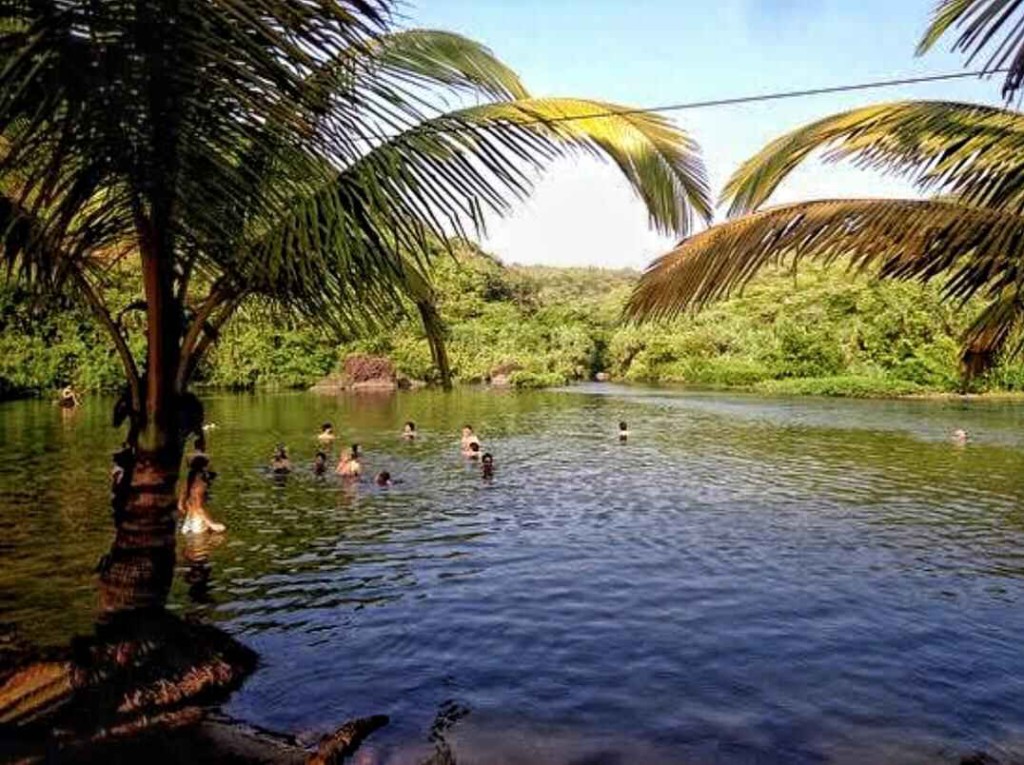 You can take a dip in its refreshing water or spend some hours here swimming in Paleim Lake. Do not forget to keep a swimsuit, hat and sunscreen if you are including the visit to Paleim Lake in your Goa itinerary. Away from a distance of just 15 minutes, this small lagoon is encapsulated with captivating mountains and green land. This land piece separates it from the Arambol Beach area.
Along with having a swimming experience, you can enjoy paragliding at Paleim Beach also. You need to schedule your plan of visiting Paleim Lake with 2 hours duration. From 10 am to 6 pm, this is the ideal time for visiting the lake. The shallow water of the lake lessens the risks of drowning during swimming. You will experience the healing properties of sand available here.
Where to stay in Arambol Beach?
An exciting Goa Trip includes a comfortable and lavish stay near the places where you want to visit. Whether you want to pick a luxury resort or a beach shack or Villas near arambol beach, a splendid array of diverse accommodations is available here.
Let's know about the nearest resorts to Arambol Beach.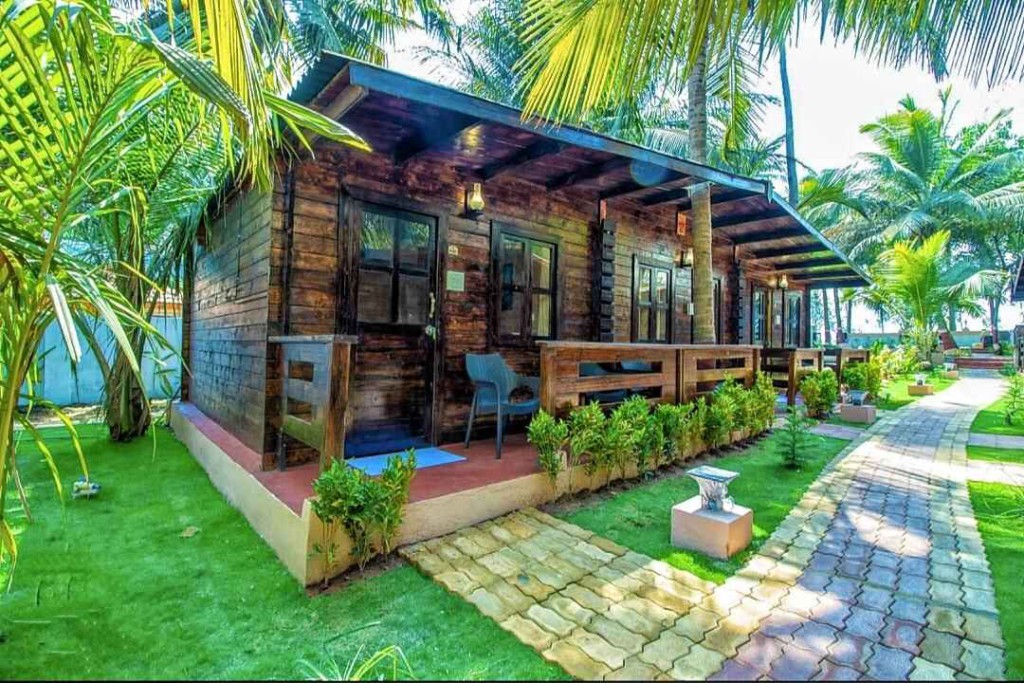 Rama Beach Resort – Here the visitors can relish all the comfort and luxury under one roof. The well-equipped room, swimming pool, gorgeous views and multi-cuisine delicacies etc make this resort an ideal place for family groups, friends gang and couples for their honeymoon.
Rush For Resorts – This spacious place with so many fundamental and advanced amenities is budget friendly for visitors. Free wifi services, a broad parking area and a separate smoking room make the resort more favorable for visitors.
Hype Beach Resort – Having its restaurant and free parking service for valuable guests, this resort offers a comfortable stay at budget-friendly prices. It is just 200 meters away from Arambol Beach. You will enjoy the beachfront views while staying at Hype Beach Resort.
Lotus Sutra – Whether a family or a friend group is seeking a perfect place to stay near Arambol Beach, Lotus Sutra fulfills the wishes of everyone. The comfortable and spacious rooms, wifi services, diverse cuisines delicacies, parking services, beach view and complimentary breakfast lures the visitors the most.
Sunshine Guest House – The guests who stay here praise the homely feeling while accommodating the most. This place offers a range of services like in-house restaurants, well-furnished rooms, wifi services and complimentary breakfast etc.
Nanu Resorts Arambol – This resort is located at a short distance from several beach areas. Hence you can find a good crowd here. Facilities like Free parking, Free internet, Pool, Fitness Centre with Gym / Workout Room, Free breakfast, Bicycle rental and a Children's playground etc are available here for a hassle-free holiday.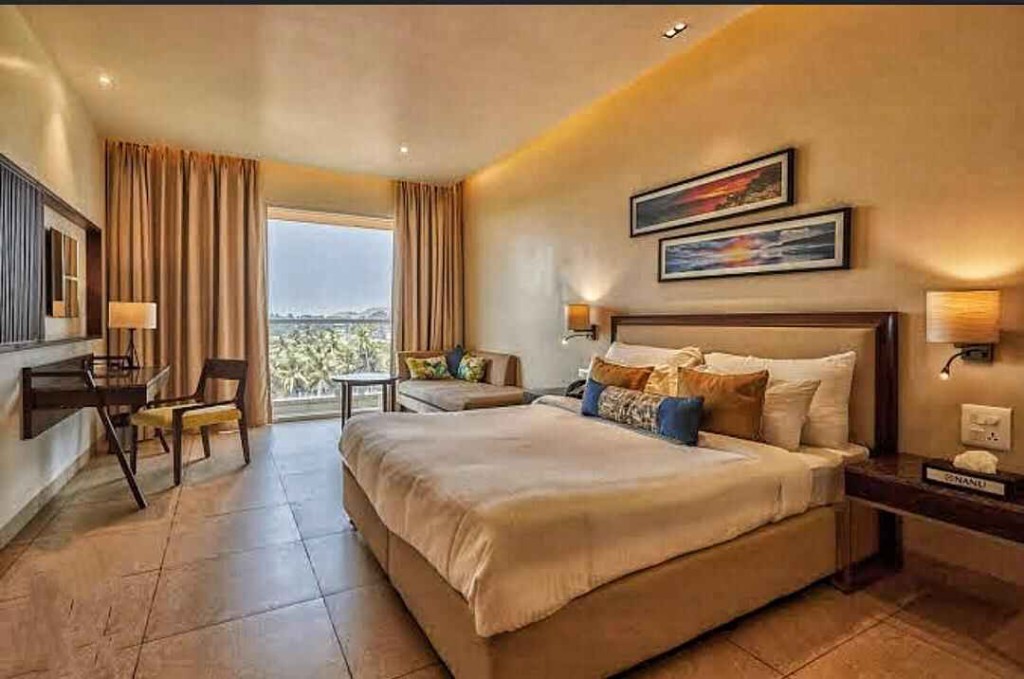 Plan a holiday like a hippy at Beach Shacks.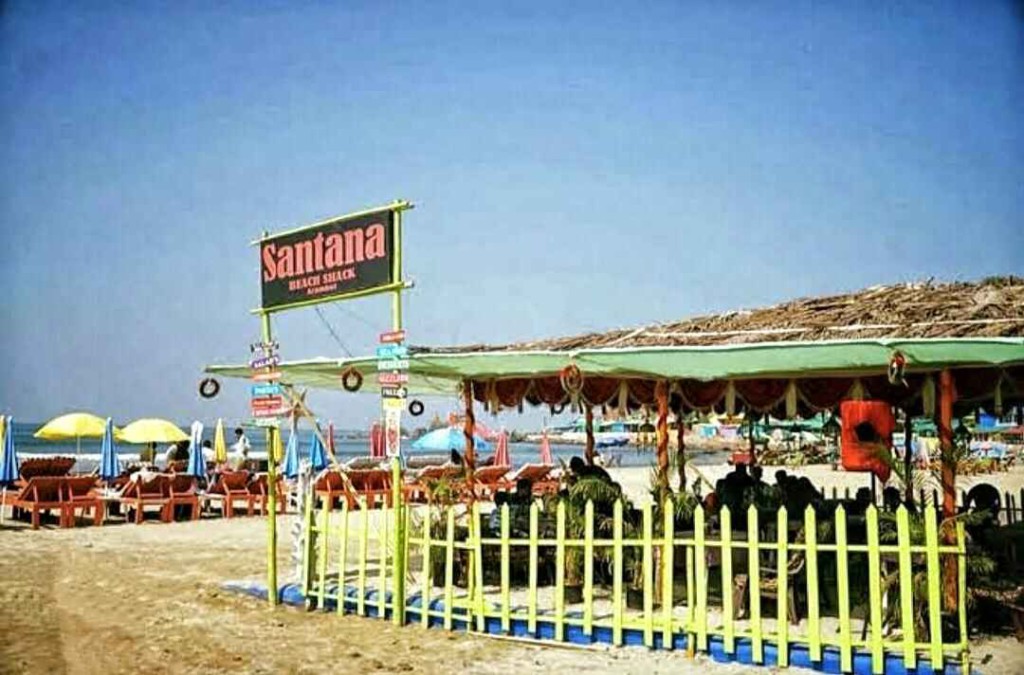 Santana Beach Shack – Perfect for all kinds of visitors, this beach shack offers a comfortable stay, veg & non-veg food and beverages etc. Along with these perks, you will enjoy live music gigs and open parties at this beach shack.
Basho Beach Huts – Want to experience a homely feeling at Arambol Beach? This beach huts facility is perfect for that feel. They have a personal restaurant, yoga center, wifi services, taxi & cab services and a decorated balcony view of the beach water.
Paradise Beach Shack – If a better view while dining is on your priority list, choose this most favorable beach shack near Arambol Beach. AC rooms with wifi services and attached bathrooms are just perfect for solo, couple of family visitors.
Negi Beach Huts – You can catch this beautiful beach hut with lots of facilities at a short distance from the Tiracol River. The splendid view of the beach location, free parking, and tempting food and drinks lure visitors who want to explore something new while on their vacation.
Om Shankar Beach Shack – Located at Arambol Beach, this accommodation is ideal for those visitors who have planned their entire vacation around and at Arambol Beach. This place is hyped among tourists due to its serene sunset view and unique Goan delicacies including seafood items.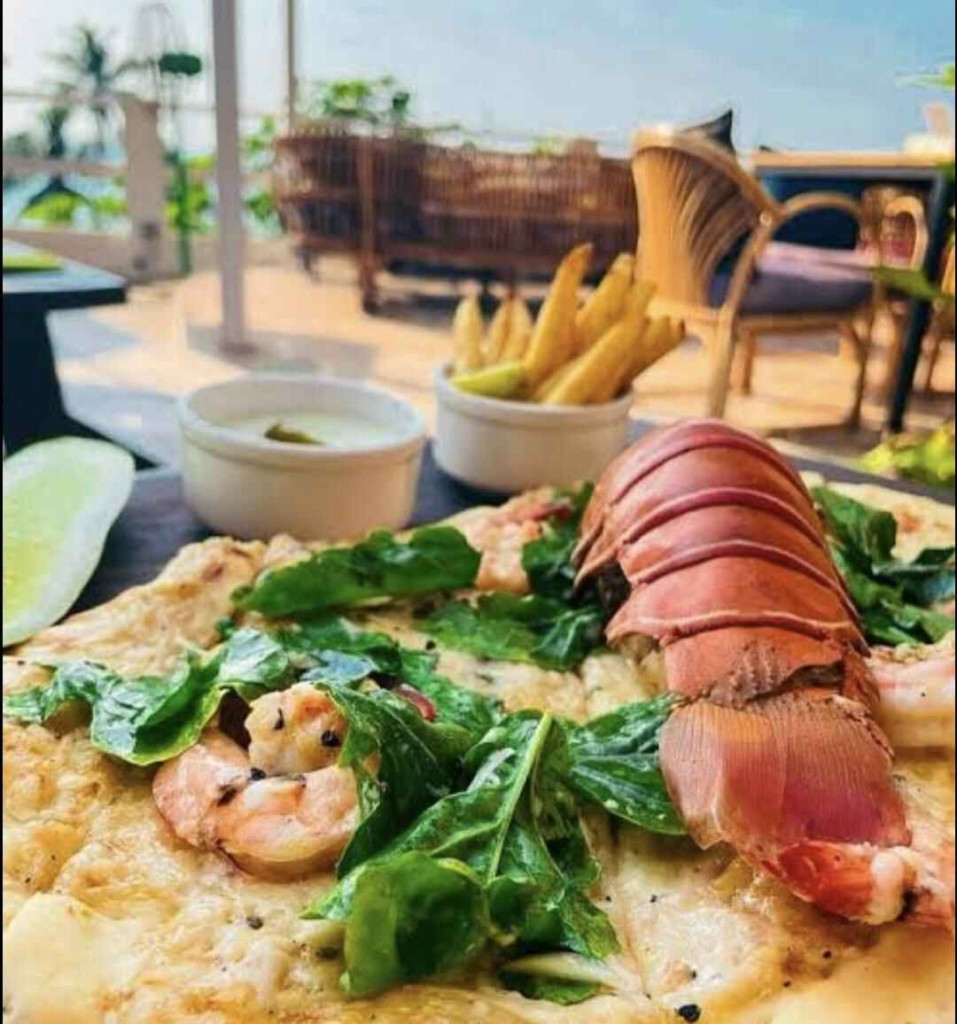 You can pick any convenient stay option near Arambol Beach and revel in the fun and excitement of a typical Goan Vibe.
How to reach Arambol Beach?
There are two most convenient ways for reaching Arambol Beach. One of them is, "Panaji to Arambol village" and another one is "straight from the Goa International Airport".
If you are taking the Panaji to Arambol route, follow the below-given steps to reach easily at the beach location.
Take a direct bus or can service from Panaji.
These transportation services are scheduled every 30 minutes.
You will find the Arambol Bus stand on the road.
Take a walk of 1KM from the bus stop or take a local transport if you are having heavy luggage.
For the second route, "From Goa International Airport to Arambol Beach", follow these points.
It might be a hectic route for visitors. First, you need to take a bus route from the airport to Panjim.
Now you can reach Mapusa and then Arambol village.
Take a taxi or cab service from the Arambol bus stop. It may charge higher. You can take a walk to the beach area also.
Points to keep in mind while planning Arambol Beach vacation –
A vacation is considered perfect when you add comfort and excitement to it. Here are some points and things that you must pack in your mind and baggage before setting off to Arambol Beach Goa.
A swim suit, sunglasses, comfortable footwear, sunscreen, hat and cotton wear.
You can take your car or other vehicles to the beach as parking services are available at Arambol Beach.
Do not visit the restricted areas for swimming and hanging out. It may risk your life.
Skipping the sunset view at Arambol Beach is a sin. Don't forget to carry your camera!
FAQ –
Q- What is the best time to visit Arambol Beach?
A- The winter months from October to March are ideal to be here. Avoid monsoon season as Goa receives heavy showers during monsoon.
Q- Arambol Beach is in which part of Goa?
A- This traditional fishermen village falls in the North region of Goa.
You can also check : goa quotes for Instagram