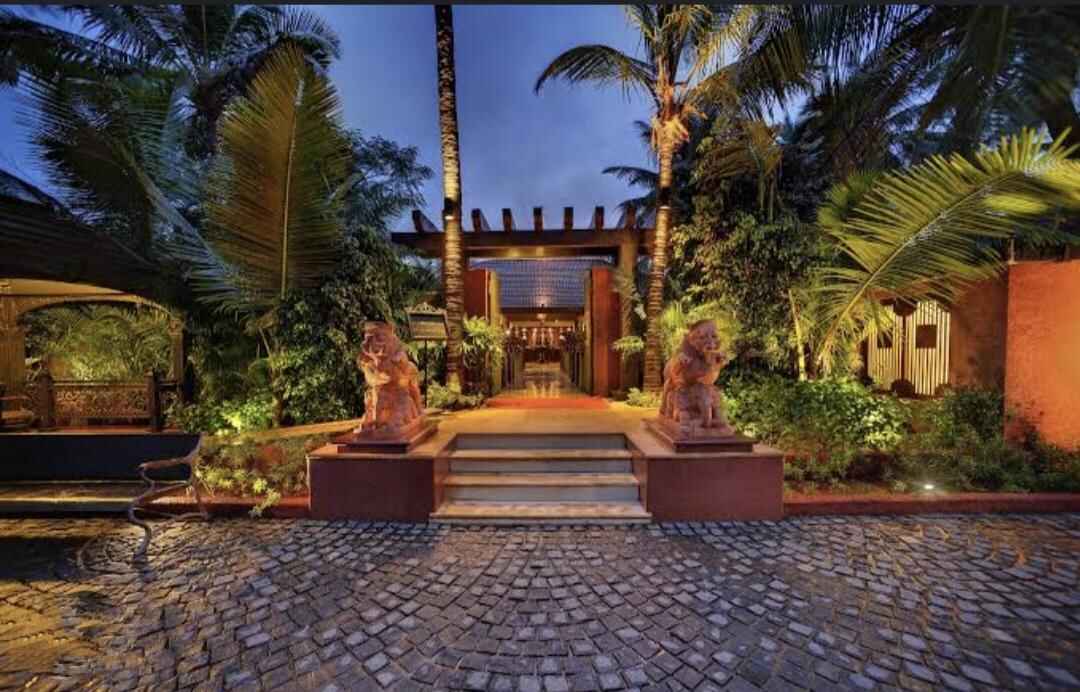 The majestic silver lining of the stretched seashore of Canaguinim Beach is a strong reason to lure visitors from every nook & corner of the world. Naturally embellished with sedimentary rocks and the Sal River, it does its best to tempt nature admirers.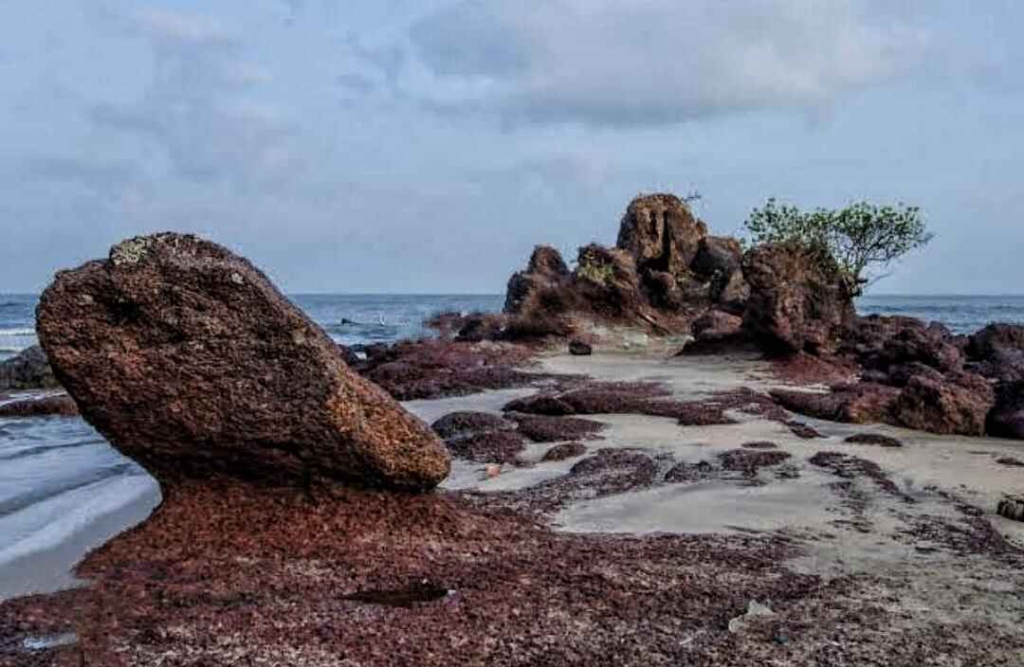 Encompassing several scenic spots for photography enthusiasts, Canaguinim Beach is the ideal land repleted with sand & stones for solitude seekers. The awstrucking views of Cabo De Rama fort from Canaguinim Beach will blow your mind.
Being adjacent to several tiny beaches, Canaguinim Beach creates the probability of extending the beach vacation. Segregated into two impressive beach lands – North Canaguinim and South Canaguinim, both are occupied with dense wild vegetation, mildly warm water of the Arabian Sea and shimmery sand.
Highlights of Canaguinim Beach –
Do not miss capturing the scenic shots of nature and historical monuments located close to the beach.
Take a soothing dip into the Sal River that welcomes you at the entrance of Canaguinim Beach.
Discover the luxurious spas and Ayurvedic centers near the Canaguinim Beach area for attaining a blissful beach vacation vibe.
Take a bike tour from BLive's electric bike ride and access the majestic Divar Island.
The sunset of Canaguinim Beach is something that chips in making it a slice of paradise. Do not dare to miss the moment of spreading gold in the Arabian Sea during sunset.
What is the best time to traverse through the magnetic beauty & charm of Canaguinim Beach?
Planning your beach vacation at or around Canaguinim Beach between October and March will be the most favorable period. During this time the surroundings of the Beach become heavily loaded with wild vegetation. Clear skies, no chances of downpours, swift breeze and playful waves of the Arabian Sea coalesce together and make Canaguinim Beach a paradise for tourists.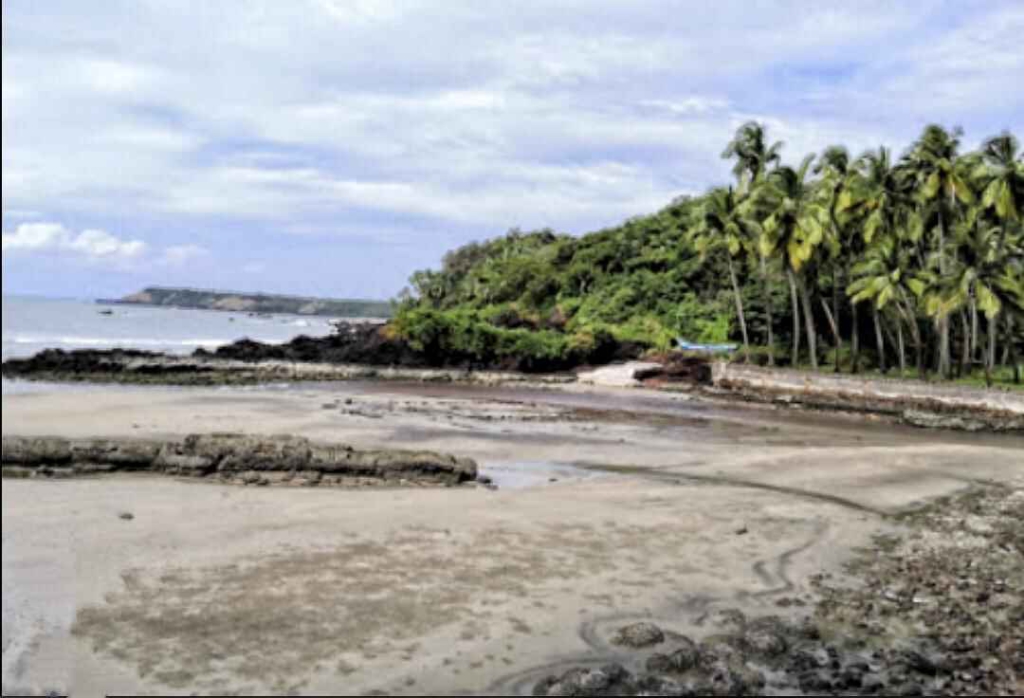 The temperature of the location from October to March ranges between 20°C to 32°C. During these months you can fully revel in the fun of parties, festivals, fun and food as markets, shacks and nightclubs become operational in their full swing.
How to reach Canaguinim Beach easily and in less time?
The connectivity between Canaguinim Beach and the capital city of Goa, Panaji is quite smooth. Both locations are 53.9 kilometers apart from each other. Two-wheelers, bus services, rental cars, cabs and taxi services are frequently available to access Canaguinim Beach. A route free from traffic rush takes nearly 1 hr 30 minutes to cover the distance between Panaji and Canaguinim beach area.
If you have landed at Goa International Airport, reaching Canaguinim Beach is comparatively easy. The distance between the airport and the beach location is 43.9 kilometers. It takes nearly 1 hour to hit the beach land by car, cab, taxi and rented two-wheeler facilities.
It is 47 kilometers distant from Vasco Da Gama railway station and 15 kilometers away from Margao Railway station. Convenient transportation is also accessible from these places to reach Canaguinim Beach.
Now after obtaining a quick overview of Canaguinim Beach, go through the options it offers to the visitors for sightseeing, adventure, party, fun, food and deep relaxation at luxury accommodations.
1. What are the closest and best sightseeing options around Canaguinim Beach?
Due to being a secluded and end seashore of South Goa, Canaguinim Beach is circumscribed with very few specific locations worth sightseeing. Still, there are a few choices one can make to explore the nearby locations of Canaguinim Beach.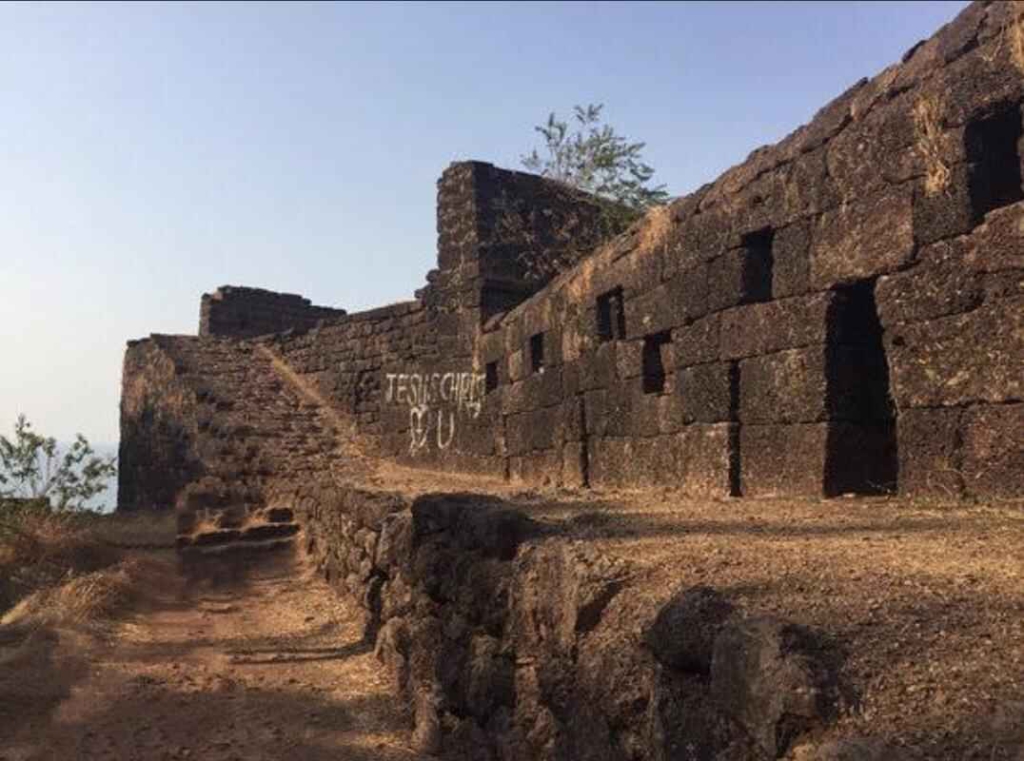 Cabo De Rama Fort –
Located 9.1 kilometers away from Canaguinim Beach, this historical treasure tells Goa's colonial past gracefully. While standing on the verge of the fort, you can witness the spellbinding coastline views of the Arabian Sea. Apart from representing the Portuguese era, Cabo De Rama Fort holds several enchanting and religious facts related to lord Rama. You can visit here from 9 am to 5:30 pm on weekdays as well as on weekends.
Our Lady of Immaculate Conception Church –
Nestled among the tall swaying palm trees, this religious and peaceful location is idealistic for solitude lovers. The church is located a few minutes away from the Betul Bridge. The clean ambiance, positive vibes and dense surroundings of nature elements make it a paradise for visitors. The distance between Canaguinim Beach and Church is 2.4 kilometers. It conducts masses on Sundays between 6:30 to 8:00 am.
Hanuman Temple –
Just 2.2 kilometers away from Canaguinim Beach, this spiritual location is a hub of natural treasures as well. Whether you want to take glimpses of rocky sea views, lush greenery or a captivating sunset, Hanuman Temple is an idyllic location for everything your soul is craving. After seeking the blessings you can spend a few moments in meditation also.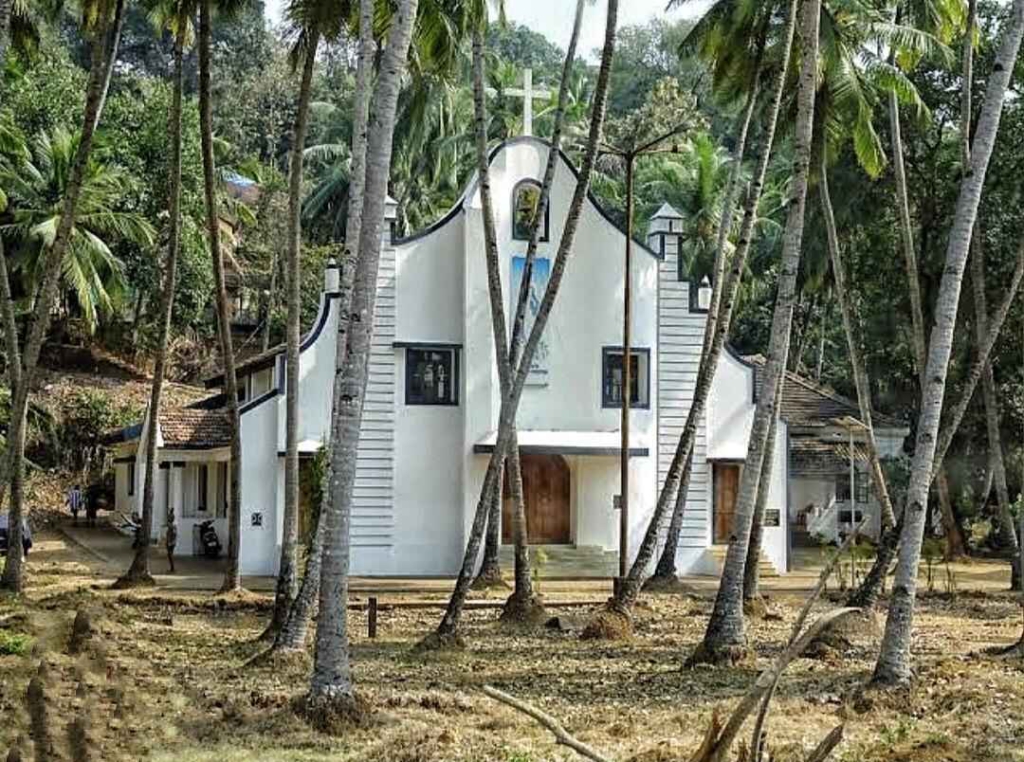 Though the sightseeing destinations near Canaguinim Beach are very less, the adjacent beaches offer ample options for hopping from one place to another. The crescent-shaped shoreline of Palolem Beach, the nesting site of olive Ridley turtles – at at Galgibag Beach, the golden sand area of Cabo De Rama Beach, the freshwater lagoon at Cola Beach and the peaceful ambiance of Agonda Beach etc are some closely distant beaches from pristine Canaguinim Beach.
2. What are the options for adventure enthusiasts at Canaguinim Beach?
Though the rocky formations at Canaguinim Beach limit the range of water sports options, it creates natural pools and coves that become home to a mesmerizing marine world. Along with it, proximity to river areas offers favorable locations for backwater kayaking and safe swimming.
Take a look at fun options in which you can indulge at Canaguinim Beach.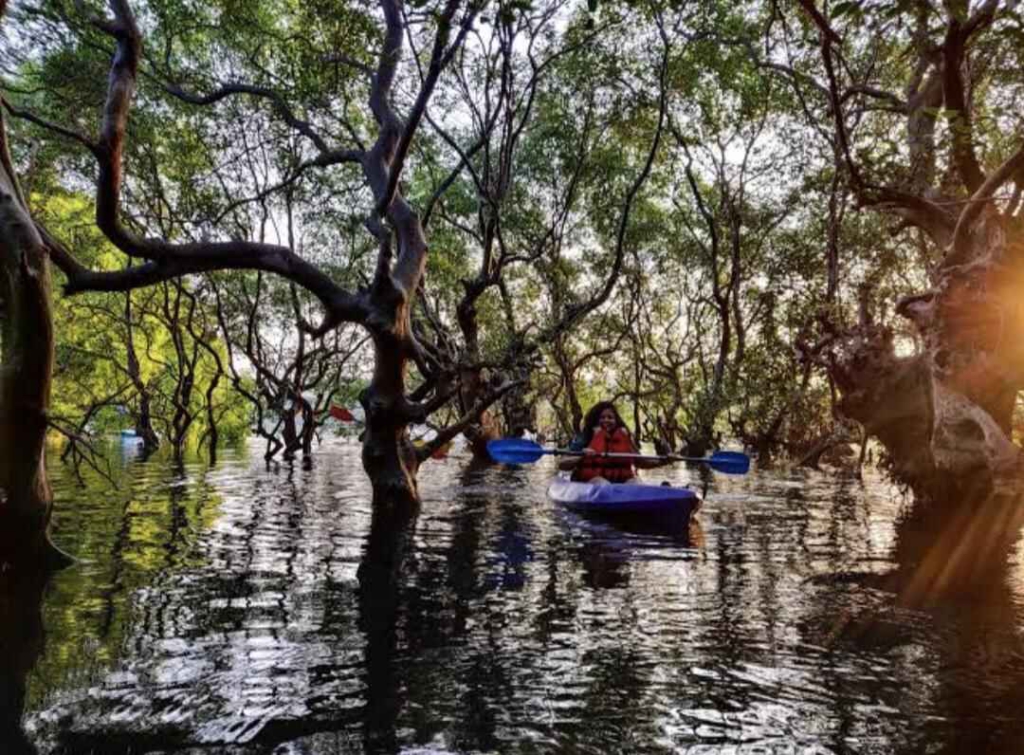 Banana Boat Ride –
A simple fun water ride activity available at Canaguinim Beach for visitors who are not willing to take the risk for adrenaline adrenaline-rushing adventure is the Banana boat ride. Usually, 5-6 riders hop on the boat at a time and hassle gripping their seats during the bumpy banana boat ride. Before embarking on the ride, do not forget to wear your life jacket and mindfully listen to the advice of an experienced rider.
Jet Skiing –
Thrill lovers must go for this water sports option to swiftly navigate the serene surface of the Arabian Sea and take glimpses of far-stretched shorelines. If you are a beginner, take proper training and listen carefully to the direction of the trainer. You can ask the trained riders to accompany you while skiing.
Snorkeling –
The underwater world of Canaguinim Beach gives you a sight to behold during Snorkeling. The lively marine life beneath the sea surface includes vibrant coral reefs and diverse species of colorful fish. The experienced ones explore these marine treasures for a long time.
Kayaking –
The dense forest areas and clean water of Sal River near Canaguinim Beach create an ideal location for backwater kayaking. You can find here the sports operators providing inflated kayaks and guiding the naive riders brilliantly. Viewing the charming beauty of water bodies encapsulated with lush greenery is only possible through kayaking.
Parasailing –
The adventure of flying right above the turquoise water of the Arabian Sea is unparalleled. This water sport not only injects thrill into the riders but the magnificent views of the widely spread beach area, clean water, Cabo De Rama fort and swaying palms also enhance the worth of parasailing at Canaguinim beach.
Swimming –
An indelible beach vacation must include relaxing swimming sessions. What else can be better than Canaguinim Beach where gentle waves touch the shore and a tranquil environment is widely spread? However, the rock formations create slight trouble in smooth swimming but it is completely safe for water enthusiasts. If you want to skip swimming in the salty water at the beach area, take a few steps towards the Sal River for even safer swimming.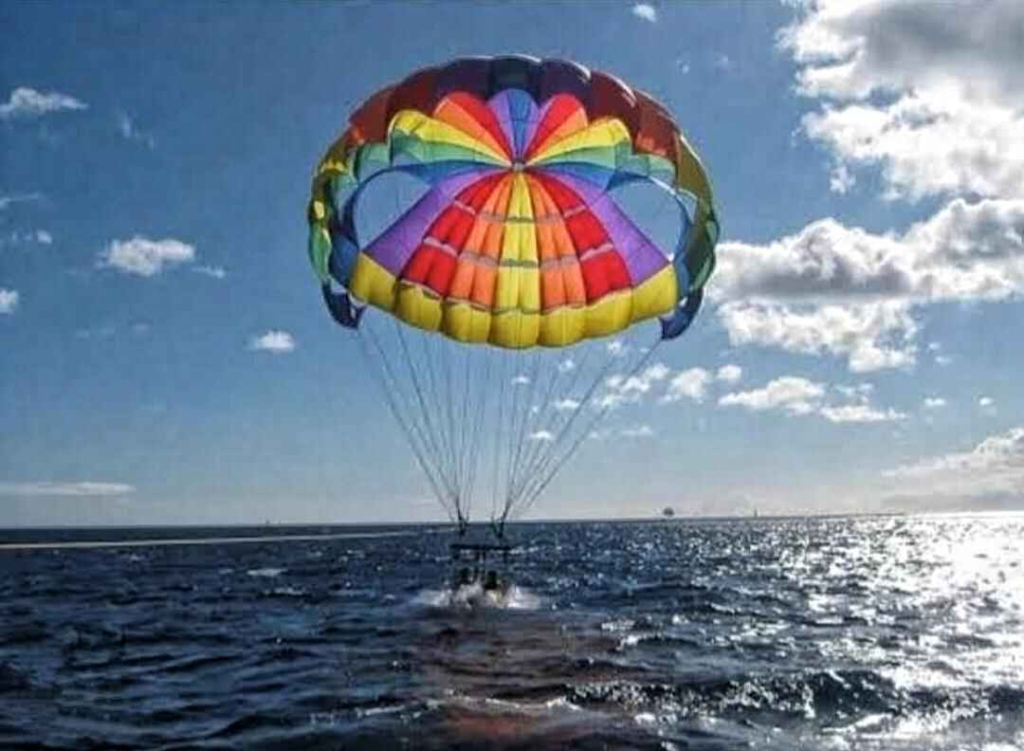 3. Where to shop near Canaguinim Beach and explore the local culture?
The local markets around Canaguinim Beach are hubs of fresh edibles, clothes, handmade goodies and roadside food joints etc. Roaming here freely, bargaining and buying the desired item hits the visitors differently.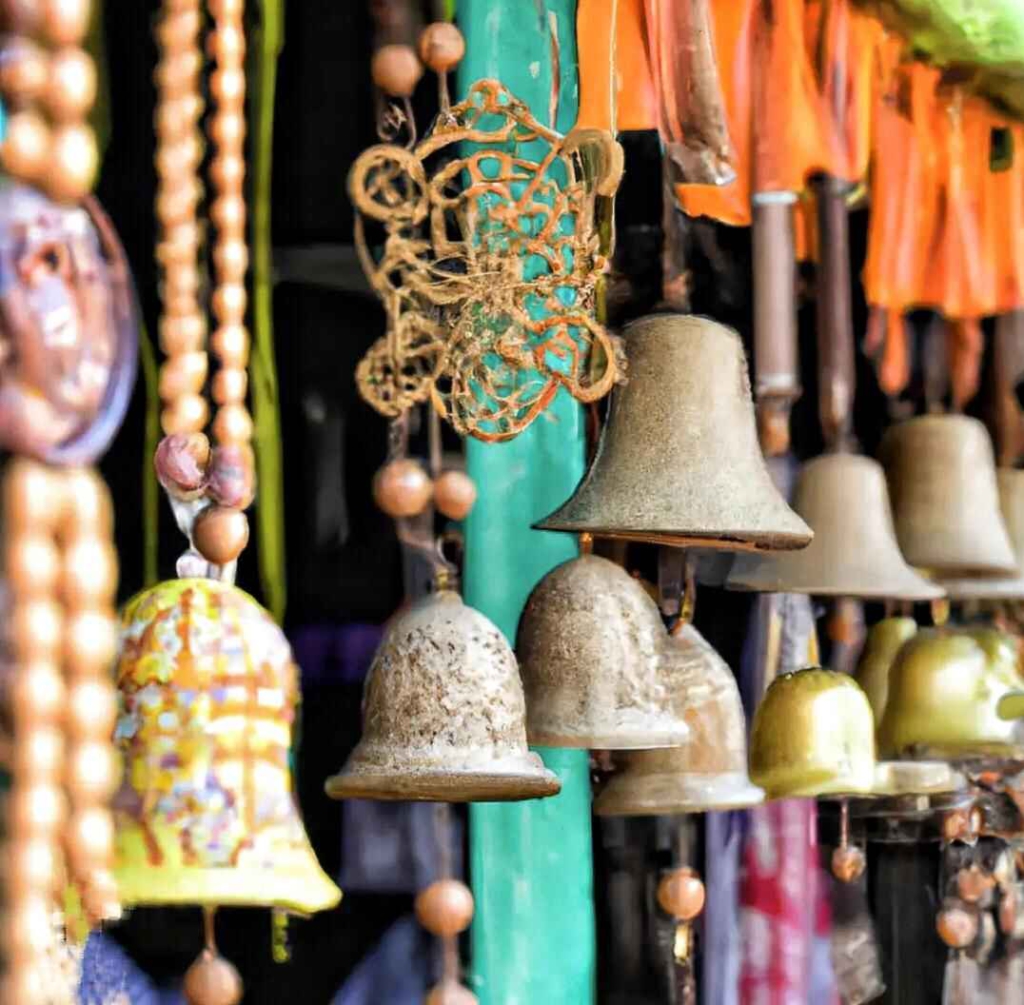 Chinchinim Market –
The market is located on the main roadside area and 12 kilometers distant from Canaguinim Beach. Here you can buy fresh fish, meat, vegetables and fruits at reasonable charges. You can find here the daily grocery items also. During the festive seasons, the community stalls amplify the beauty of the Chinchinim market. Sweets, decorative items and eatery stalls become operational in full swing at that time. The presence of the Chinchinim Church and several bakeries make this marketplace a must-visit spot.
Varca Market –
Those who want to closely experience the culture of South Goa must visit Varca Market located 17 kilometers from Canaguinim Beach. From fresh seafood to spices to colorful textiles to handicrafts, there are a plethora of options to explore at Varca Market. Meeting with local vendors and purchasing quirky jewelry and souvenirs is an exceptional experience for tourists. You can relish freshly baked Bebinca and traditional sweets too at Varca Market.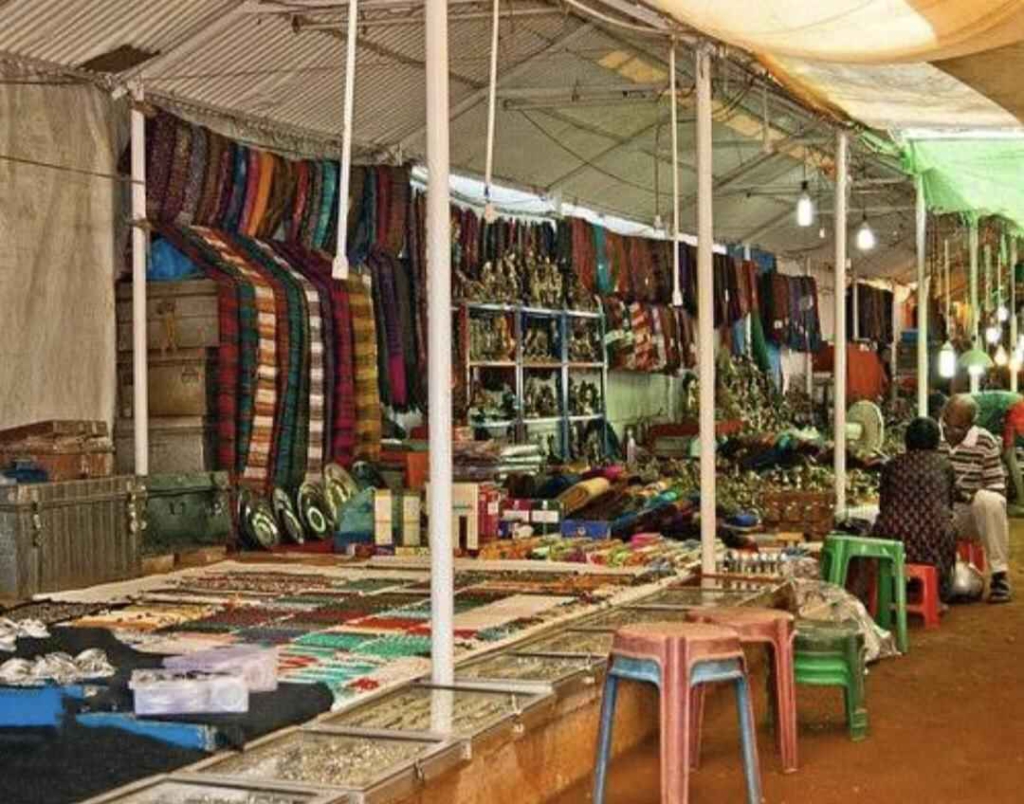 Along with these famous markets, you can visit the renowned Chaudi Market (25 km away), Din Brothers Jwelery Shop, JM supermarket store, Poiguinim Market, Palolem Market, Navelim Market and D'Mello's K4 supermarket etc. Though some of the shopping spots are located at a great distance from Canaguinim Beach, you can include them in the itinerary to buy some memorable souvenirs from these places.
4. Where you can witness the vibrant nightlife of Goa near Canaguinim Beach?
To delve into the night fun of Goa you can hit the floors of clubs and other open-party locations near Canaguinim Beach. The perfect combination of drinks, food, lighting and music at these party paradise will infuse a great dose of fun in you.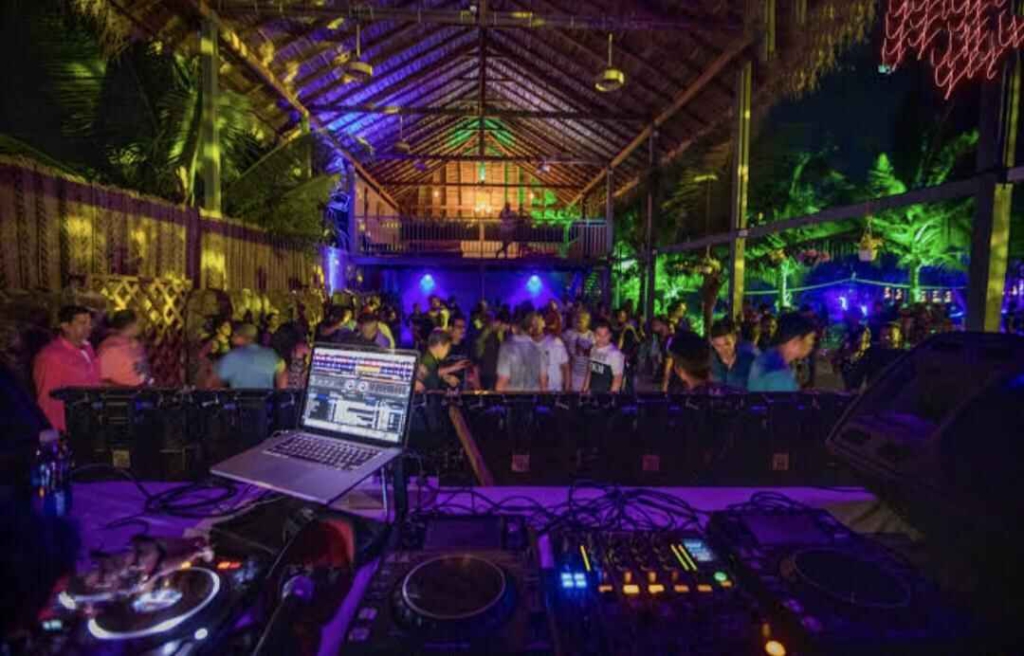 Leopard Valley Goa –
The biggest advantage of planning a night out or party at Leopard Valley Goa is that there is no time limit for music and fun due to being located on the outskirts of south Goa. You can groove till 4 am on techno and electronic music on Friday nights while Saturdays are dedicated to the peppy Bollywood numbers. To indulge in the mad dancing, relish great food and sip refreshing drinks you need to cover 20 kilometers distance from Canaguinim beach. The place charges 1600 rs for the couple's entry.
Fenicia Lounge –
Undoubtedly, this food and party place is a synonym for luxury. The range of food options and beverages is quite long. You can pick several options to calm your appetite. Besides the tempting food & drinks, you will find the DJ playing electrifying songs that compel the visitors to groove insanely. This location is just 2.7 kilometers away from Canaguinim Beach. The ginger lime mocktail and prosperity noodles are a must-try recipe at Fenicia Lounge.
Silent Noise Club –
Though the nightclub is located 25 kilometers from Canaguinim Beach, it is worth spending half an hour to reach here. If you are looking for crowd and energizing music beats, Saturdays at Silent Noise Club are perfect. For couples, the weekdays will be more favorable as the place becomes less crowded and noisy. Different DJs play different genres of music here that you can enjoy in your headphones. The decent Bar, ample space for dancing and range of varieties in edibles and drinks make it specific among party animals of Goa.
D'aggies Lounge & Club for couples and families –
Looking for a place where you can enjoy the nightlife with family and friends, D'aggies Lounge is the most suitable location. Classic pub vibes, gourmet cuisines, live music, catchy ambiance and special drinks etc, there is everything one is looking for to spend a great night in Goa near Canaguinim Beach.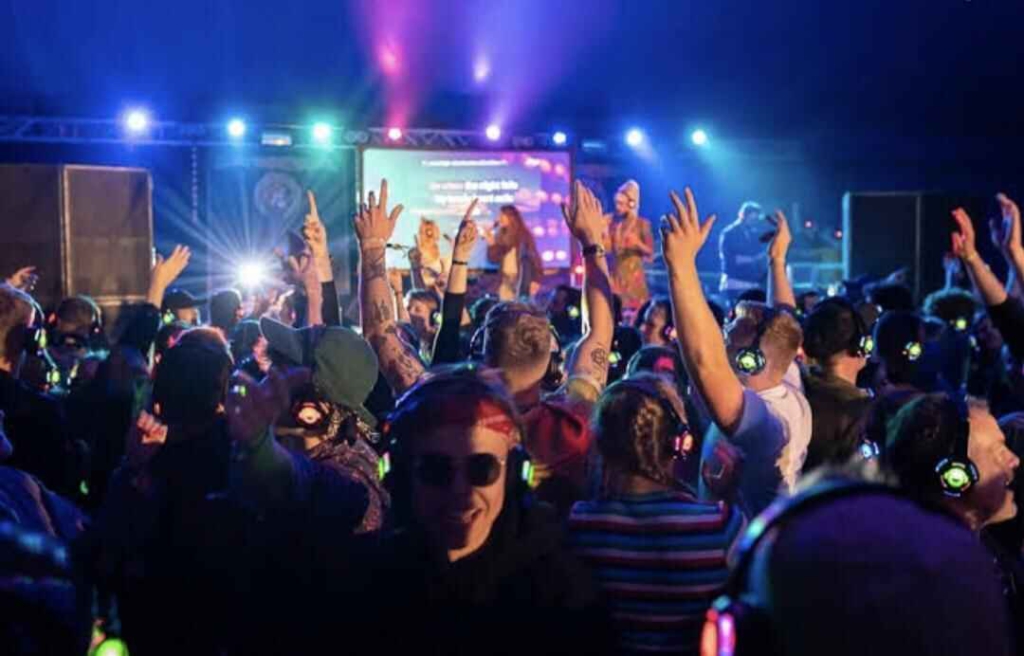 Besides these prominent party locations, you can visit the local bars like Passport Bar (2.5 km distance), The BAR (750 meters), Marina Bar & Restaurant (1 km), Dugout Bar & Restaurant (850 meters) and Filshan Bar etc. These small yet significant food and boozing hubs are known for their authentic Goan drinks and traditional delicacies. Visitors who are craving great seafood options must go there. The dim lighting, soothing and peppy music and captivating views make these locations worth exploring.
5. Where to plan fine dining near Canaguinim Beach to relish the local and international cuisines?
A great trip feels bland if one does not include the incredible food outlets in the itinerary. Here are some best options where you can plan your breakfast, brunch, lunch or dinner during the beach vacation at Canaguinim Beach.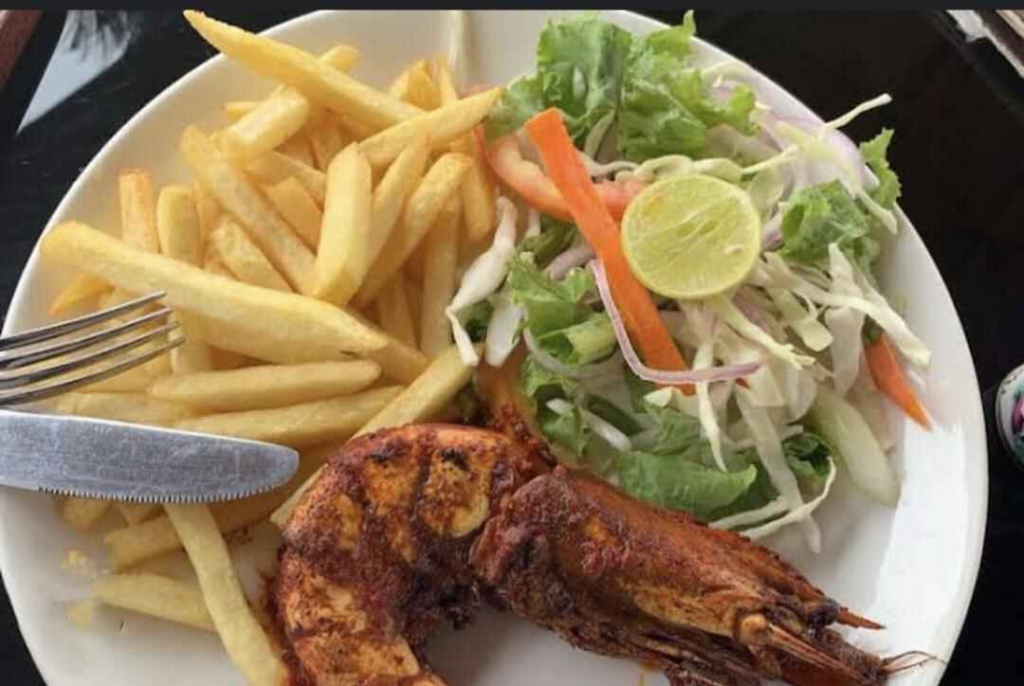 The Red Crab Seafood Restaurant –
Due to being located on a small cliff, this wonderful location offers majestic views of a small bay and beach area. Fish fry, prawn curry, banana fritters, American chicken and plenty of options in beer and cocktails compel the guests to drool. It is just 8 kilometers distant from the Canaguinim Beach area. Heartwarming views of the beachline, sunset and swaying tall palms make it perfect for dining with friends, family or your beloved partner.
Toknai BY Dragon Spice –
This small place holds some magical flavors in its low-cost food items and complete Thali options. If you are seeking a place serving spicy Goan food, Toknai will be the ideal choice to visit. The hygienic way of preparing the food also impacts the guests massively. The distance between Canaguinim Beach and Toknai BY Dragon Spice is just 4.7 kilometers.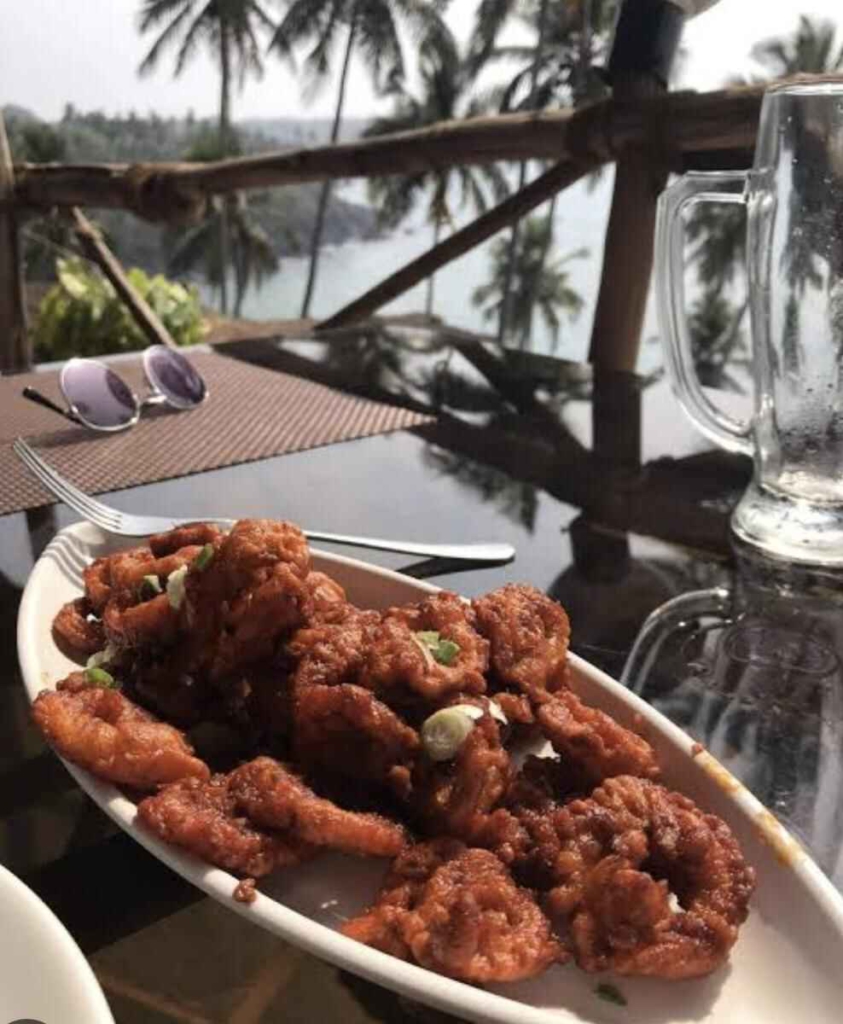 6. Which shacks are best for relaxing and chilling near Canaguinim Beach?
Shacks hold distinct fun and relaxing vibes in Goa. Due to being established right on beach lands, they serve great seafood delicacies, classy beers, live music events and spellbinding beachfront views to please the guests. Missing a visit to nearby shacks of Canaguinim Beach will force you to regret it for sure.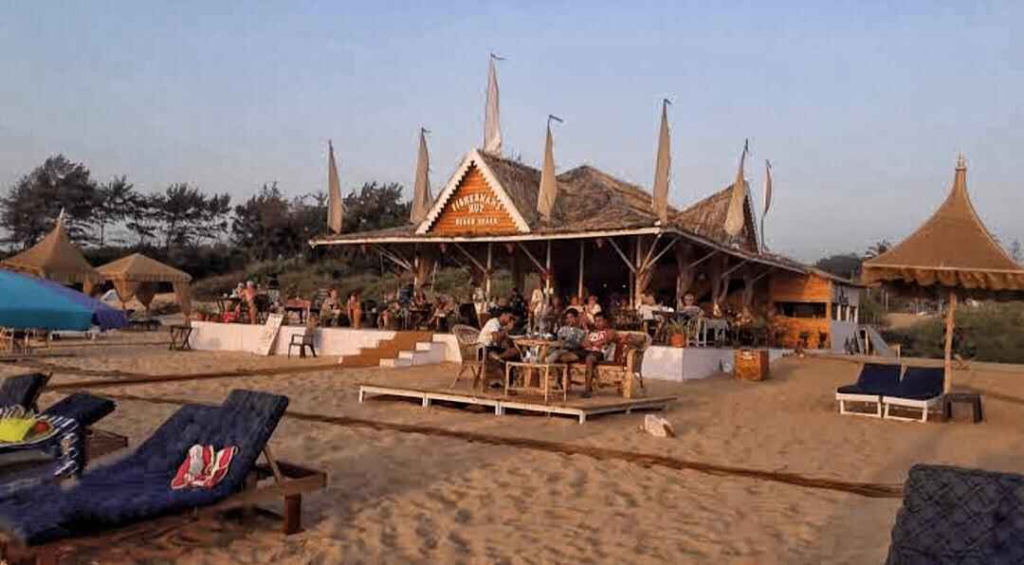 Fisherman –
7.7 kilometers away from Canaguinim Beach, this beach shack is an apt place for veg, non veg and beer lovers. It provides you both a shaded area and open-air sitting for enjoying the food, music and sea views. Fish Thali is the signature delicacy of this prominent beach shack.
Betty's Beach Shade Shack –
15 kilometers away from Canaguinim Beach, Betty's Beach Shack is widely known for its Indian cuisine. The friendly services of staff workers, sitting area on the beach, variety of drinks, prompt services and reasonable prices tempt the visitors the most. You will surely not regret going the extra mile to relish the lip-smacking food of Betty's beach shack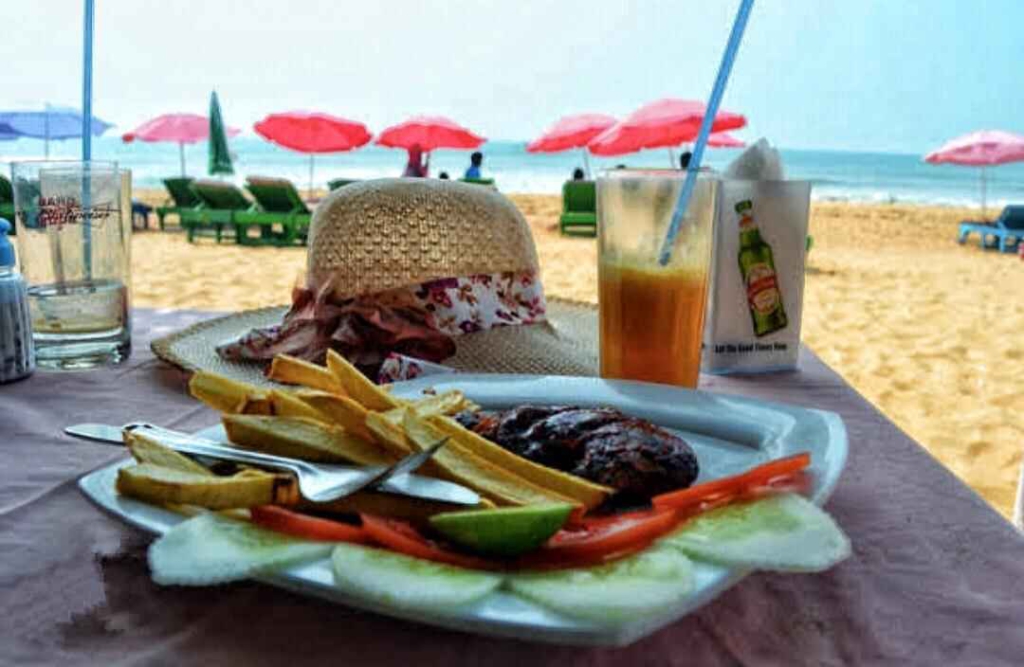 7. Which accommodation will be best for a luxurious and comfortable stay during a beach vacation at Canaguinim Beach?
After spending a great time on the beach, shopping, adventure, party and sightseeing each visitor wishes to enjoy good leisure time. To fulfill such desires of Goa Visitors, several accommodations stay all set throughout the year.
Here is a glimpse of nearby resorts and hotels around Canaguinim Beach.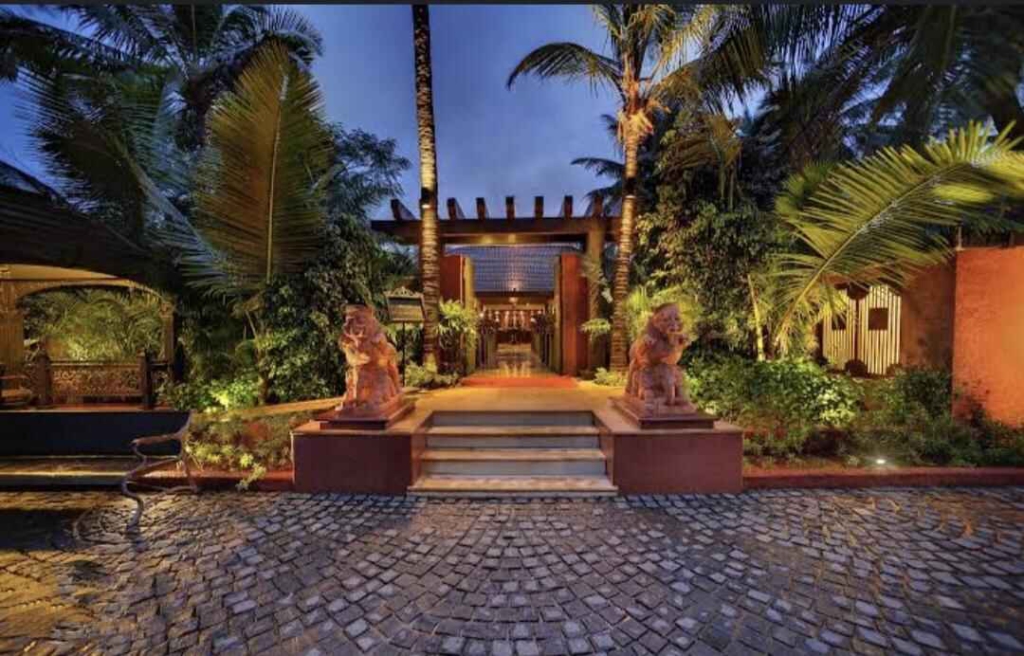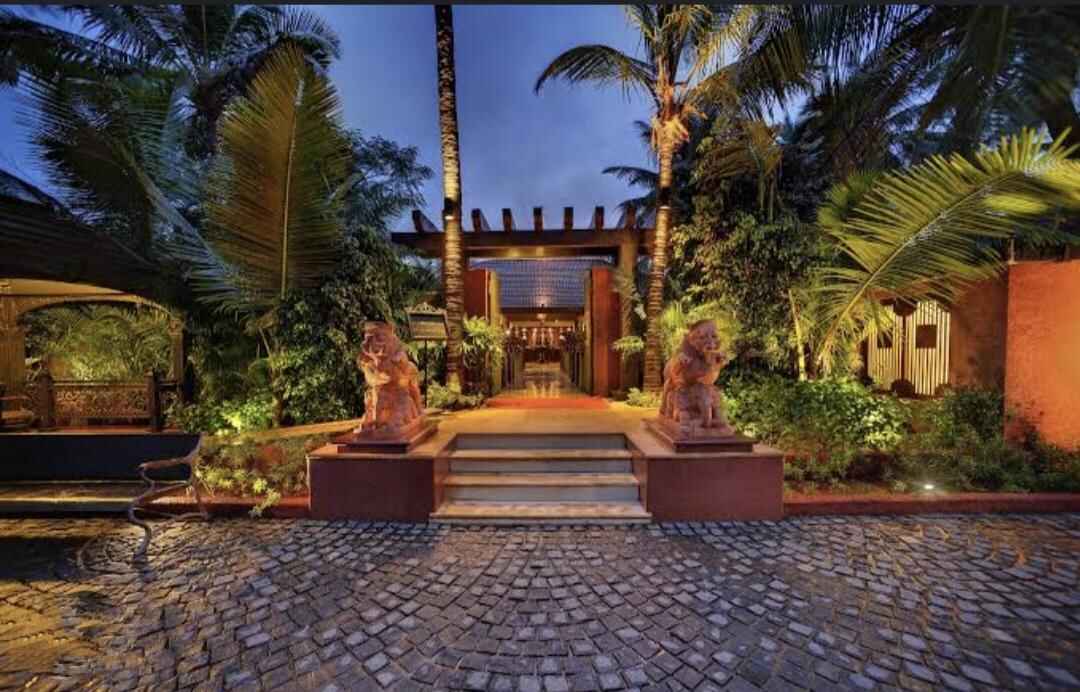 Fenicia Riverside Resort –
Being quite close to Canaguinim Beach it is picked by almost all visitors who have planned their vacation on nearby beaches. The spacious luxury rooms, pool area, scenic location, breakfast services and cordial behavior of staff members etc contribute equally in enabling it as a favorite stay location of South Goan beach enthusiasts. It is 2.7 kilometers away from Canaguinim Beach.
Agonda Beach Villa –
Though it is 15 km away from Canaguinim Beach, you can pick it up for a more private stay during a beach vacation at Canaguinim Beach. Spacious rooms with open bathroom facilities, delicious breakfast, food and humble services of villa staff etc are the prime features of this stay location.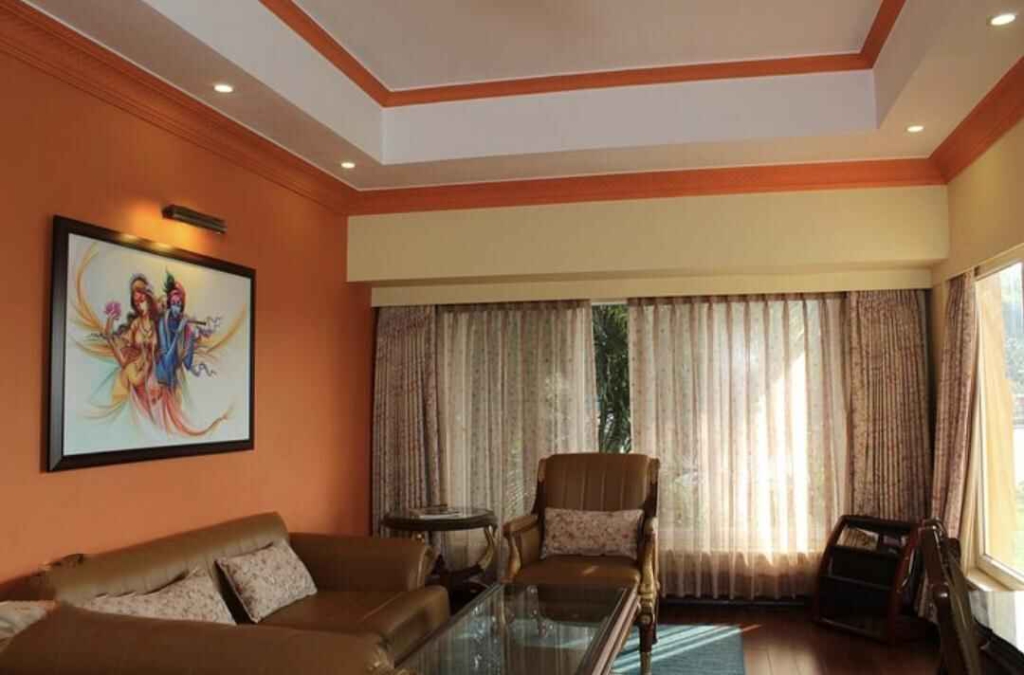 You can choose Nanu Resorts, Hotel Inn Resorts, Sea Queen and Beleza By Beach also for a lavish stay during a beach vacation at Canaguinim Beach.
Frequently Asked Questions (FAQs) –
Q – What are the key activities to do at Canaguinim Beach? 
A – Sunbathing and Sun lounging are frequently enjoyed activities at Canaguinim Beach. 
Q – Is Canaguinim Beach safe for swimming? 
A – Yes, the gentle waves of the Arabian Sea make it protected for swimming for beginners as well as seasoned swimmers. 
Q – Are there any food outlets, bars, shopping stalls or shacks at Canaguinim Beach? 
Q – What is the best time to visit Canaguinim Beach? 
A – From October to March
Q –  What is the most famous nearby attraction at Canaguinim Beach? 
Also Check : Goa quotes