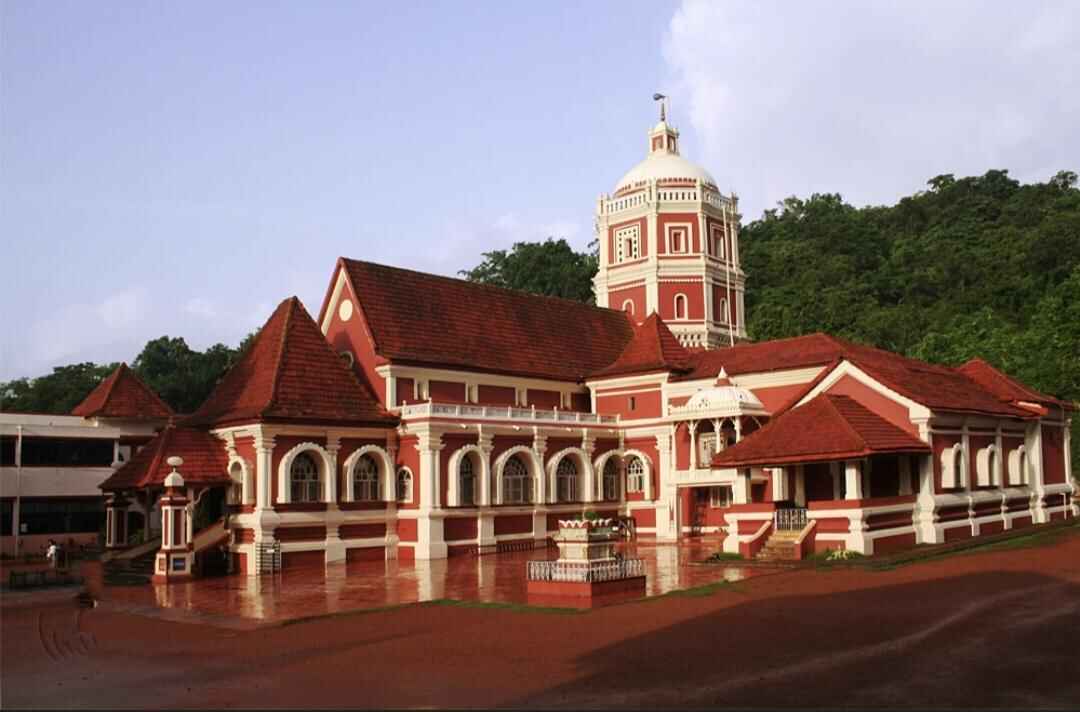 Miles away from the clamor of swarming visitors and local vendors, Cansaulim Beach is a peaceful retreat for solitude seekers. If you have a keen desire to plan a beach holiday with your family, this place will exceed your expectations.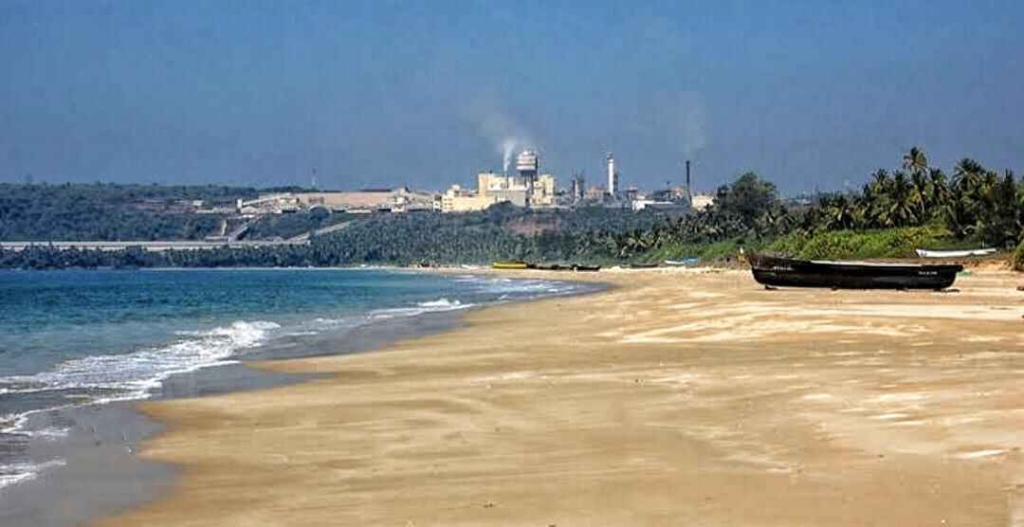 Due to being located in the mid of several other prominent beaches of Goa, Cansaulim Beach contributes to creating the second-longest beach stretch in India.
The golden sand of the beach, a plethora of options for thrill & adventure and architectural and religious treasures near Cansaulim Beach offer you abundant opportunities to plunge into the pure Goan vibe.
You can plan a picnic here, stroll through the various stalls, swim into the clean seawater, and take a long walk along the pristine shoreline of Cansaulim Beach.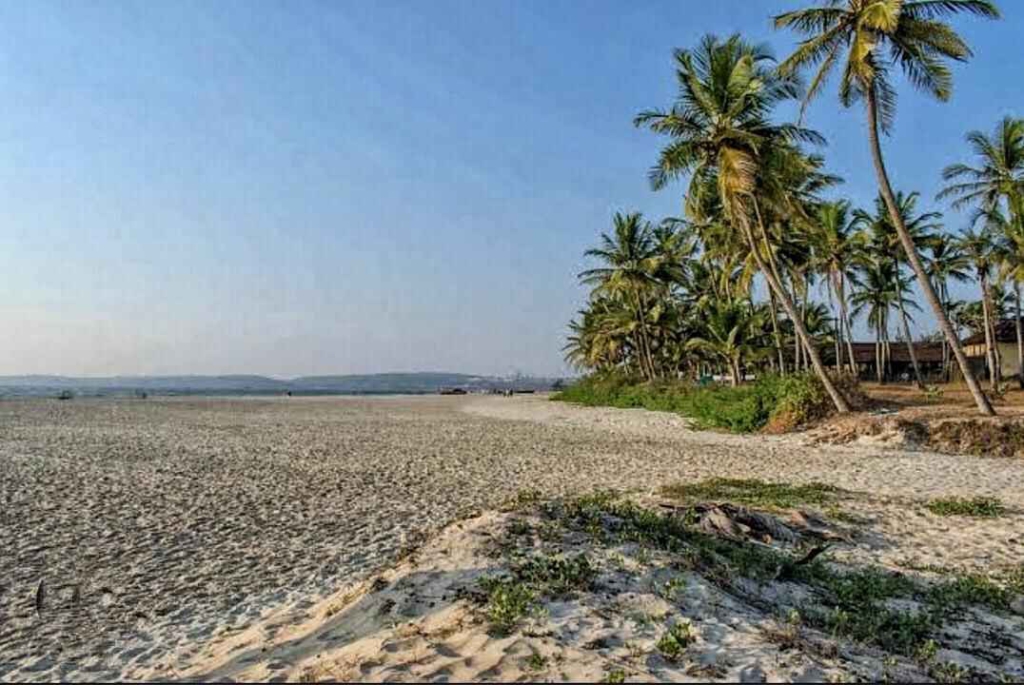 To experience the fun of a beach vacation up to its maximum extent, you must be aware of the below-listed informative points about this surreal beach beauty of Goa.
1. The major attractions near Cansaulim Beach for visiting –
You may think that Cansaulim Beach is a calm beauty of Goa and it will be deprived of fun, adventure and excitement. But the nearby locations can change your perception entirely.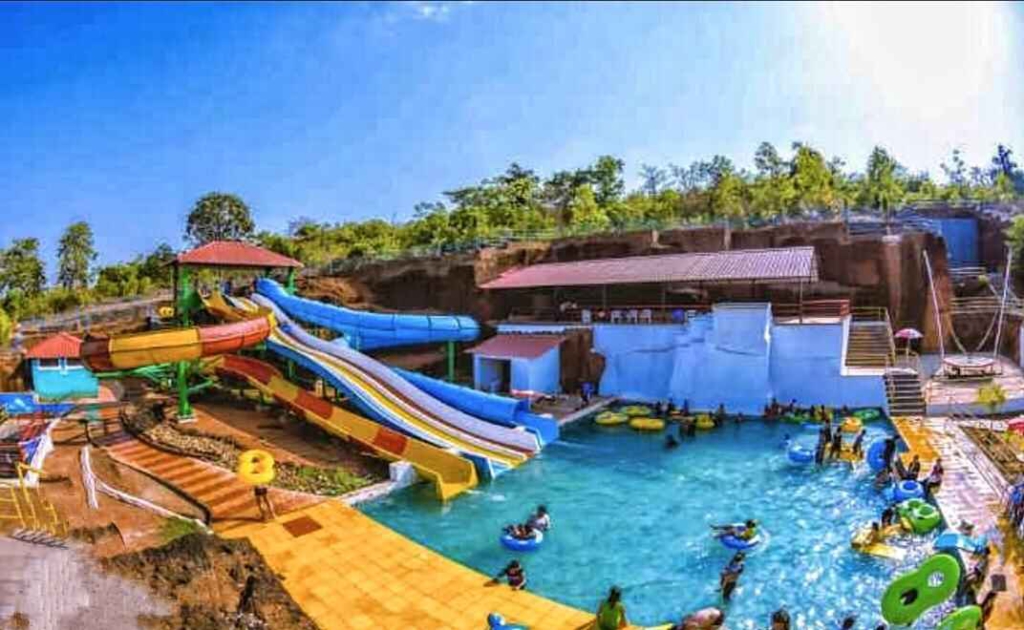 Let's know what to explore near it.
Froggyland, The Water World – Located at a distance of 10 kilometers from the beach, this place is a paradise for fun lovers. The giant rides, rain dance, kids area and sliding places will boost your excitement. Spending 3-4 hours here with kids and family members is a perfect option for including family time in your beach holiday plan.
Salim Ali Bird Sanctuary – Though you need to spend approximately 1 hour to reach here from the Cansaulim beach area, it is worth spending this duration. Enjoying a trail through mangroves and witnessing the unique species of birds will impact you inside out with a refreshing vibe.
Se Cathedral – Want to please your sight with an architectural masterpiece near Cansaulim Beach? Cover a distance of 22 kilometers in half an hour and reach Se Cathedral. The visitors see the golden bell placed inside this world heritage site. The architecture of this building leaves the visitors in surprise as it depicts the rich glory of Goa.
Shree Shantadurga Mandir – The magnificent idol of Ma Durga located between Shri Vishnu and Shiva idol infuses positivity in the visitors. After the divine darshan of Shantadurga, you can treat yourself to simple food available at Shantadurga Canteen.
Cobo De Rama Fort – Located near a beach area, this place is a real gem for history lovers. You will find a small church inside this fort. Apart from all these traits, visitors find this place encapsulated with lush greenery and scenic natural beauty.
Majestic Pride Casino – To spend a few hours playing casino games and relishing the best food items with drinks, you can visit the Majestic Pride Casino located 11 kilometers far from Cansaulim Beach. The casino is divided into sections. On the top floor, you can enjoy the entertainment programs as well while sipping your drink.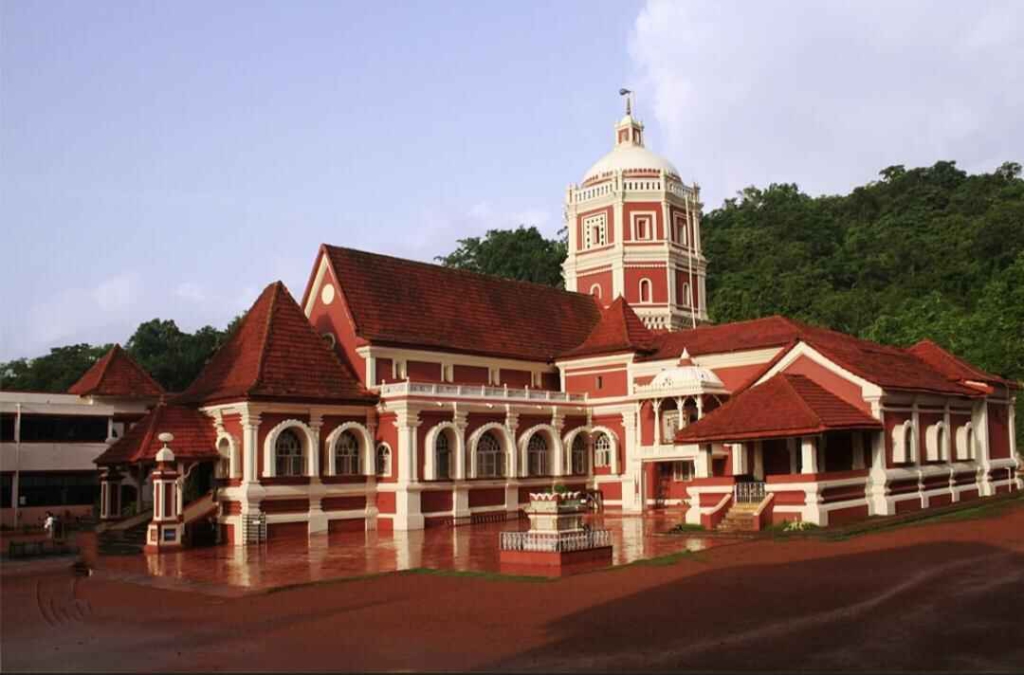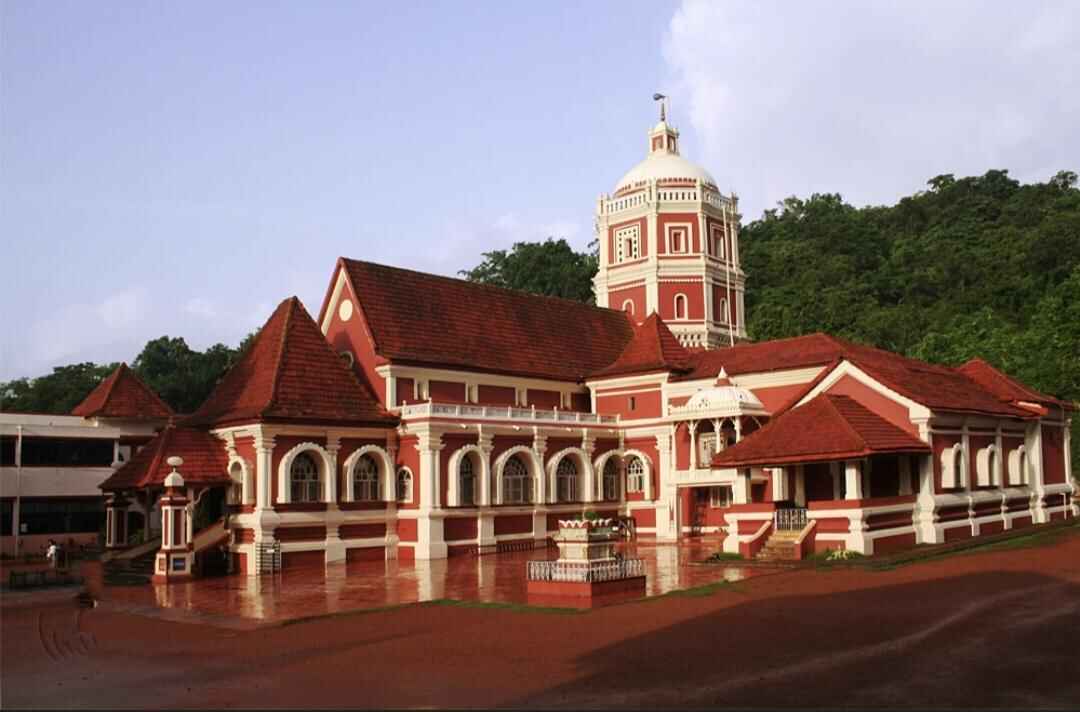 Cansaulim Beach is surrounded by several other beaches. You can cover the long stretch of shoreline created by Colva Beach, Betalbatim Beach, Bogmalo Beach, Arrosim Beach and Utorda Beach etc during your Goa beach holiday.
2. Water sports and beach activities available at Cansaulim Beach –
Visitors do not miss trying their hands at the adrenaline-spiking water rides available at Cansaulim Beach. Both naive learners and experienced ones live these thrilling moments to the fullest with the help of safety tools and the right guidelines provided by operators.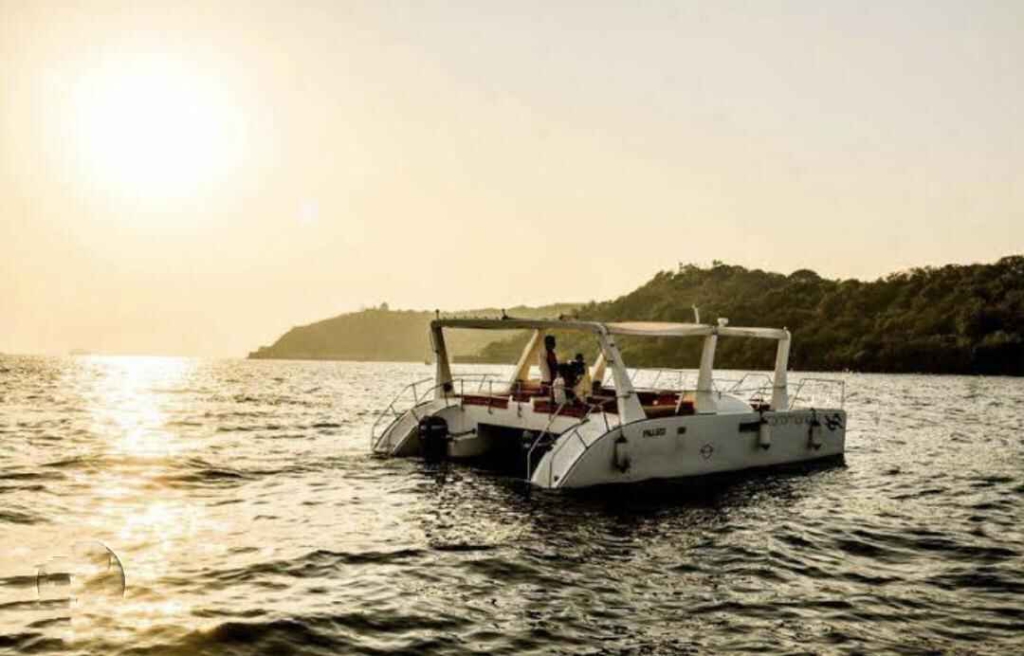 Catamaran Rides – If you are looking for a comfortable ride while navigating through the seawater routes in Cansaulim Beach, you just need to book a catamaran ride for yourself. From October to May you can enjoy this ride fullest. The duration of the ride will be 15-20 minutes and the charges you need to pay for this will range between 800-1000 rupees.
Wind Surfing – This ride is a melange of sailing and surfing. The children and beginners are accompanied by the trained riders while the experienced ones can take the equipment and jump in. The operators provide training to the people also. The cost of this 20 minutes water activity is 1000-2000 rupees. October to May is the ideal time to experience this thrilling water ride.
Fishing – One of the most suitable beach water activities is Fishing which suits quite well the calm surroundings of Cansaulim Beach. You can learn the tricks of catching some strange fish like groupers, barracudas, king mackerels and red snappers etc. By spending approx 1500 rupees you can enjoy this exciting beach act for nearly 4 hours. October to May is a suitable time duration for fishing at Cansaulim Beach.
Jet Skiing – If you are perfect at balancing while enjoying a water ride, Jet skiing is an idyllic option to add thrill to your beach water fun. Exploring the gigantic sea area through a speedy ride will up the level of your pleasure. This ride takes very few moments (2-3 minutes) to give you a thrilling experience. Cost of the jet skiing at Cansaulim Beach is 500 rupees nearly.
Parasailing – One of the most adventurous water sports available at Cansaulim Beach is Parasailing. People love flying over the sea surface and being dragged in a speed boat. With the help of a parachute, the people are harnessed safely at a certain height. Charges for Parasailing here are nearly 1000 rupees.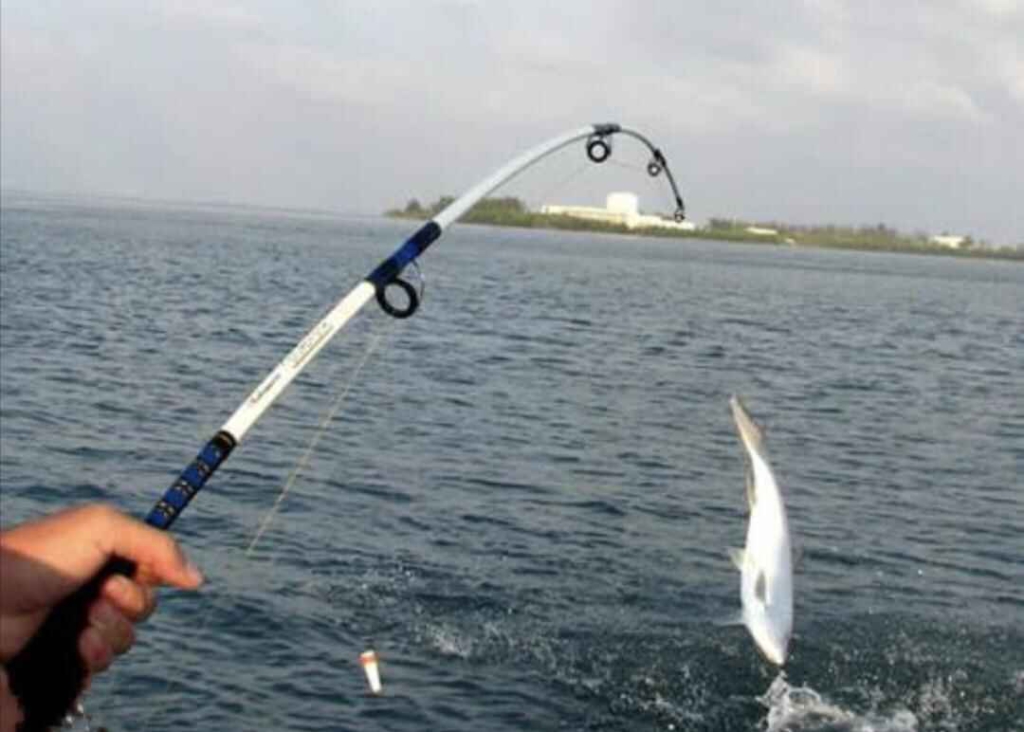 For the faint-hearted people, water sports operators provide several simple yet fun-packed options. You can enjoy speed boating, banana boat ride, bumper ride and ATV rides etc.
Well-trained and certified operators such as Arabian Splash water sports offer the best equipment and training right before your water ride.
3. Shopping spots near the Cansaulim Beach area –
The nearby areas of Cansaulim Beach are recognized for some specific markets. Here you will find all the stuff ranging from basic to exotic materials.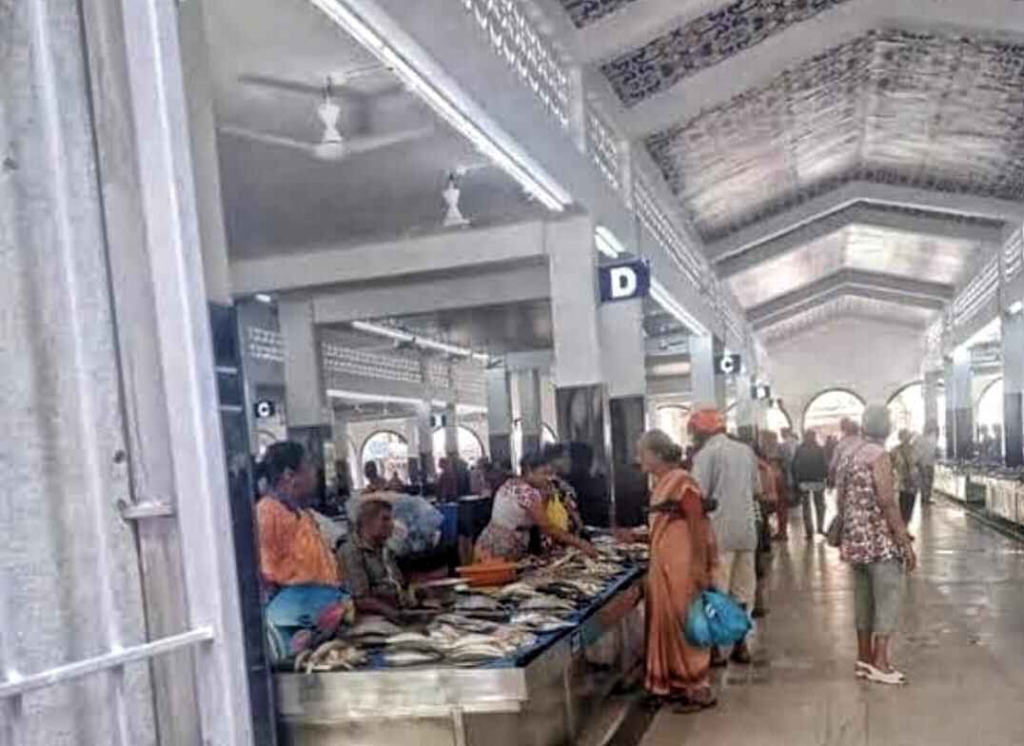 Let's know how can one explore Cansaulim Beach in the best way for going on a shopping spree.
Cansaulim Fish Market – This is a local village market area where you can find fresh fish and other grocery items. Along with buying stuff your need, you can learn about the dialect and culture of the local Cansaulim people. While purchasing material you can hone your bargaining skills. Located just 2 kilometers far from Cansaulim Beach, you can access this small marketplace in 7-8 minutes only.
Suzuki Supermarket – Though the store is not widely extended in a big space, you will find every small and big material that plays a pivotal role in daily life. The cordial behavior of store workers will surely make your experience better. One can reach here just by covering a short walking distance.
Madgaon Market – It is just 10 kilometers distant from the Cansaulim Beach area. This place is a one-stop solution for your all needs. From woodwork, stoneware, metalware and clothes to the fish, fresh fruits, vegetables and groceries etc, you will find everything at rational prices.
Mavany's Emporium – If you are looking for the best gifting shop near the Cansaulim area, this place can fulfill your desires. You can purchase some beautifully crafted materials for gifting or decorating your home from Mavany's Emporium at the best prices.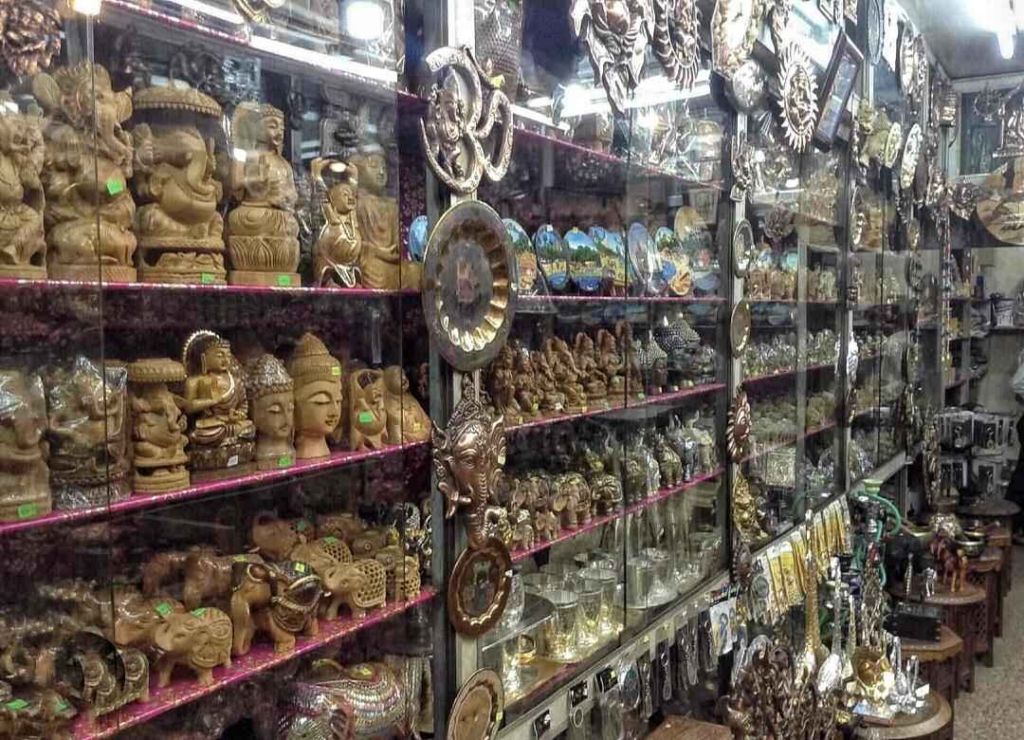 The Cansaulim area has some renowned jewelry and gems shops also. If you have deep knowledge regarding precious gems and jewelry items, you can purchase some shining memories from Goan markets.
4. Choices for living the best nightlife moments near Cansaulim Beach –
The fun vibes sensed by the Cansaulim Beachgoers are unparalleled. Plethora of night clubs, restaurants and bars takes charge to inject enthusiasm into the fun & party lovers. Grooving on the peppy beats of Indian and English songs, relishing the authentic Goan & other cuisines and sipping some classy drinks are prime activities enjoyed by the visitors here.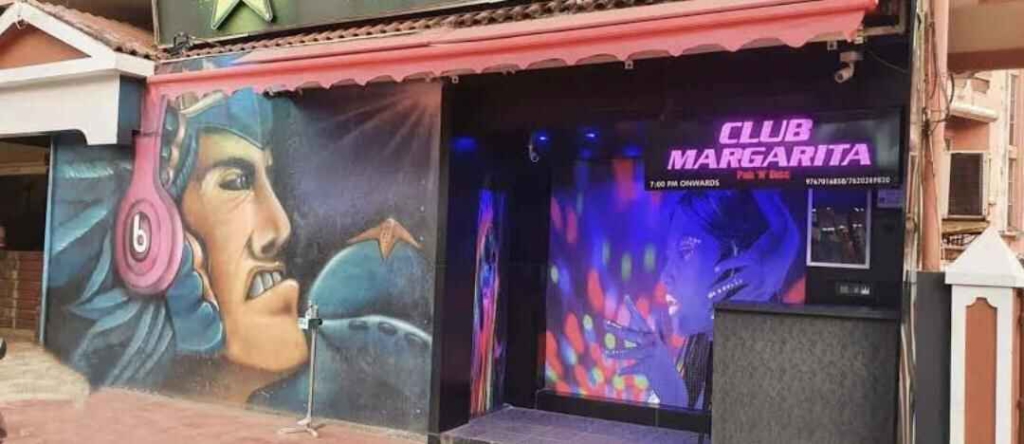 Let's know which are the frequently hit nightlife spots in the Cansaulim area.
Mango Terrace – This bar and restaurant located near Cansaulim Beach is known for its best food options and ambiance. The outdoor sitting services, bar facilities and live music etc make this place worth visiting. You can place your order regarding pure veg food, vegan options or gluten-free dishes as well.
Salinas Bar and Restaurant – If you are highly inclined towards the Goan curry and other seafood dishes, you must visit here once. The place becomes more tempting during the night as lighting and music make it a small paradise for fun and food lovers. The budget-friendly prices of all dishes served here tempt the visitors the most.
Balton's Pub with Restaurant – Surrounded by the lush greenery, this place is ideal for enjoying Goan food. You will be surprised to know about the diverse items and several beer categories at this small yet fascinating place. Proximity to the beach area and engaging music boost the fun spirits of visitors.
Club Margarita – Those who love enjoying the club vibe while sitting in a great ambiance, must visit here. The perfect light setup and great music choice of the hosts draw the party animals in bulk toward Club Margarita. The place offers complimentary drinks to the guests. Choices regarding tantalizing food items are also satisfied at this club.
D'aggies Lounge and Club – Not a single bit of this place is going to disappoint you. The great ambiance, engaging music, range of delectable cuisines, drinks, and prompt services of the staff workers light up the whole evening of the visitors. A disco dance room and floor are also available inside the lounge for dancing the heart out.
Spending a weekend at these places with your entire friend gang will become an indelible memory of your Cansaulim Beach Holiday.
5. Three King's Feast in Cansaulim –
You will not find too many events and festivals hosted at nearby areas of Cansaulim Beach but The Epiphany feast is celebrated with grand fanfare here. On every 6 January, the locals of Cansaulim Village organize a feast. Three boys are picked and presented as a king in front of the people. If you have planned your Cansaulim Beach vacation in January month, do not forget to know the traditions of Goa closely through Three King's Feast festivity.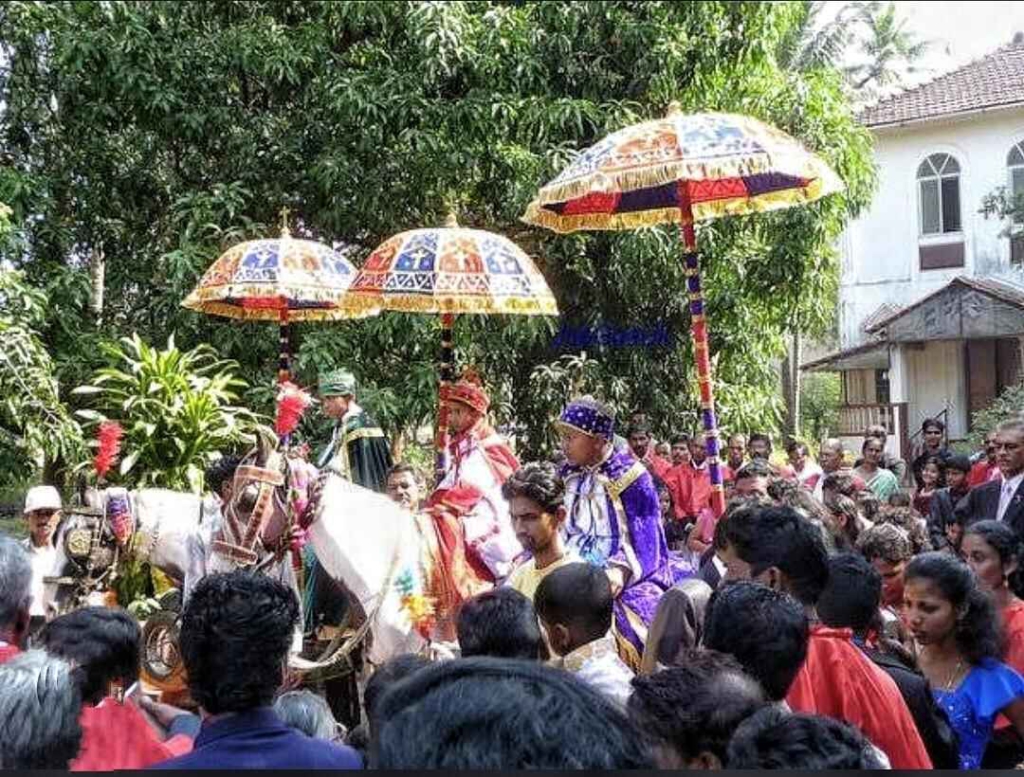 6. Hippie vibes of beach shacks near Cansaulim Beach
Shacks in Goa are the best medium to enjoy seafood, late night parties, live music events, drinks and beach views. The Cansaulim Beach area offers you some of the most prominent and lively beach shacks.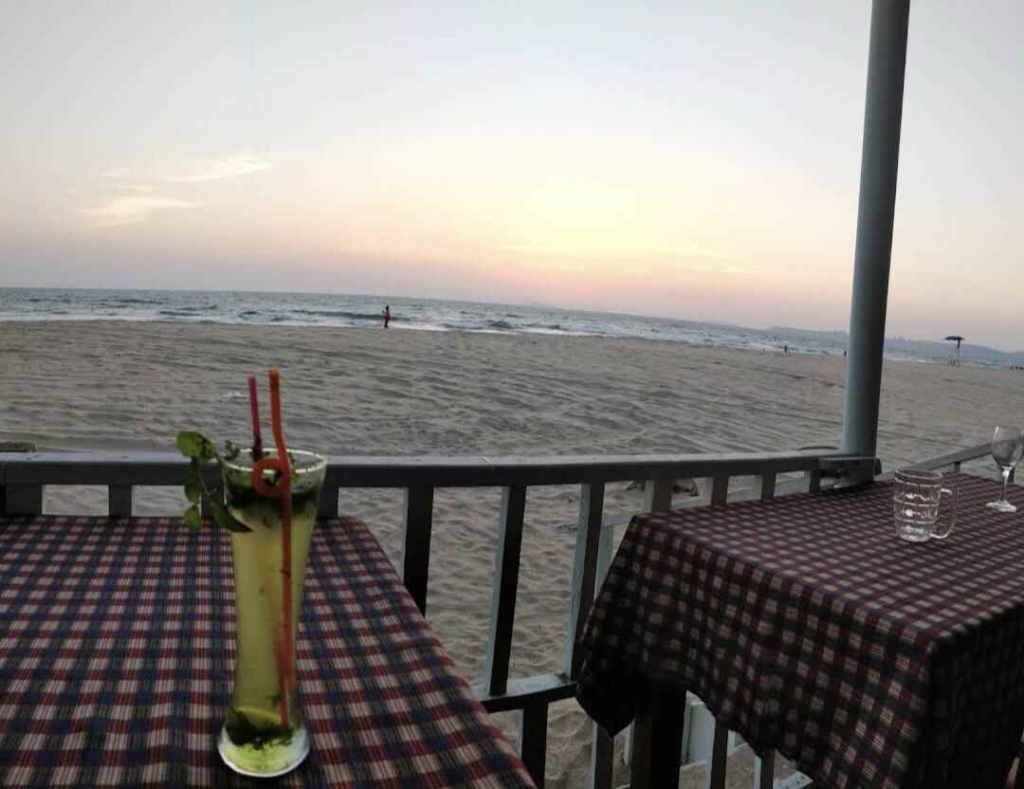 Take a quick view of them.
Star Fish Beach Shack – Are you imagining having a delectable dish right in front of a beach view? This beach shack can turn your wish into reality. The lounging chairs with umbrellas at the outside of the shack give the perfect beach vibe to the visitors. The great hospitality by the workers is just value for your money at Star Fish Beach Shack. The location of this place is behind the Heritage Village Club in Cansaulim.
Aron's Beach Hut – Trust us, you are going to live some unforgettable moments at Aron's Beach Hut. Perfectly cooked food with amazing drinks at this beach hut will make your day or evening time more pleasurable. This beach-facing shack is highly recommended to couples who want to surprise their partner with a romantic beach dinner.
Vespucci Beach Shack & Hut – The ambiance of this place will catch your attention right after entering here. Enjoying the bar services and various food items compliment the perfect ambiance. On the weekdays, this place remains less crowded.
Mario's Beach Shack – This beach shack is a fine blend of nice place, good meal at rational price and the calm vibes of a beach location. Nearly 4000 rupees are enough for a group of 5 people who want to relish some best nonveg food items with refreshing drinks.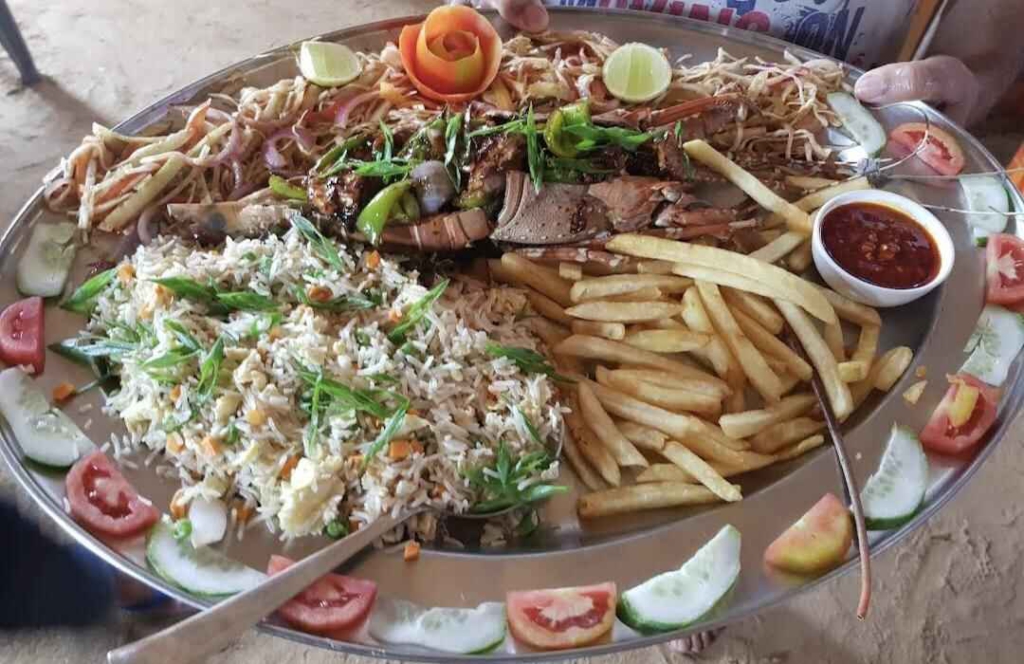 7. Resorts and Hotels near Cansaulim Beach for a luxury stay –
If you want to experience sheer comfort and royalty during your stay period, picking the top-rated resorts & villas located near Cansaulim Beach is idyllic. There is no dearth of options regarding staying at this pristine beach. After evaluating your budget, amenities and distance from the beach area, you can make a final choice.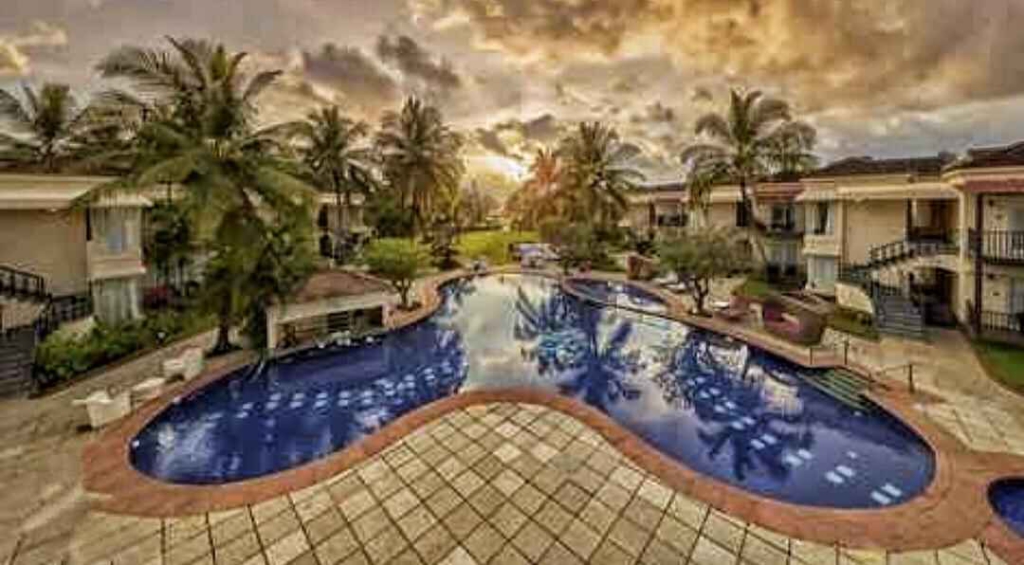 Here we have rounded up the list including lavish resorts and hotels near Cansaulim Beach.
Royal Orchid Beach Resort & Spa – As the name of this accommodation signifies, the property is highly maintained and well-equipped with all comfort and luxury amenities. Located just at 1.9 kilometers away from Cansaulim Beach, it offers a water park, kids friendly buffet, spacious rooms and all other high-class facilities. Services offered by the staff members are truly praiseworthy.
ITC Grand Goa – The location and ambiance of this stay place speak volumes about luxury. Along with staying here, you can plan a surprise party for your beloved ones with the help of staff workers. It is just 1 kilometer far from Cansaulim Beach and you can access the property within a few minutes.
Heritage Village Resort & Spa – This place is highly recommended to those people who want to savor the great hospitality while enjoying the comfort of their stay place. Spacious rooms, ample parking area, beach views straight from your room window, restaurant facility and lush green surroundings make this place worthy to stay.
Treehouse Nova – Due to being located quite close to several prominent Goa beaches, this luxury hotel holds the top place in visitors' priority list. From Cansaulim beach it is just 1 kilometer far. Friendly staff, great food, spacious rooms with basic to advance amenities and cleanliness will impact your mind at just first glance.
Alila Diwa Goa – You won't regret choosing this place if you fall for the luxury pool time while staying at a property. The infinity pool of this place will offer you the best relaxation. The staff of the hotel cum resort leaves no stone unturned in satisfying and pleasing the guests through their top-notch level hospitality.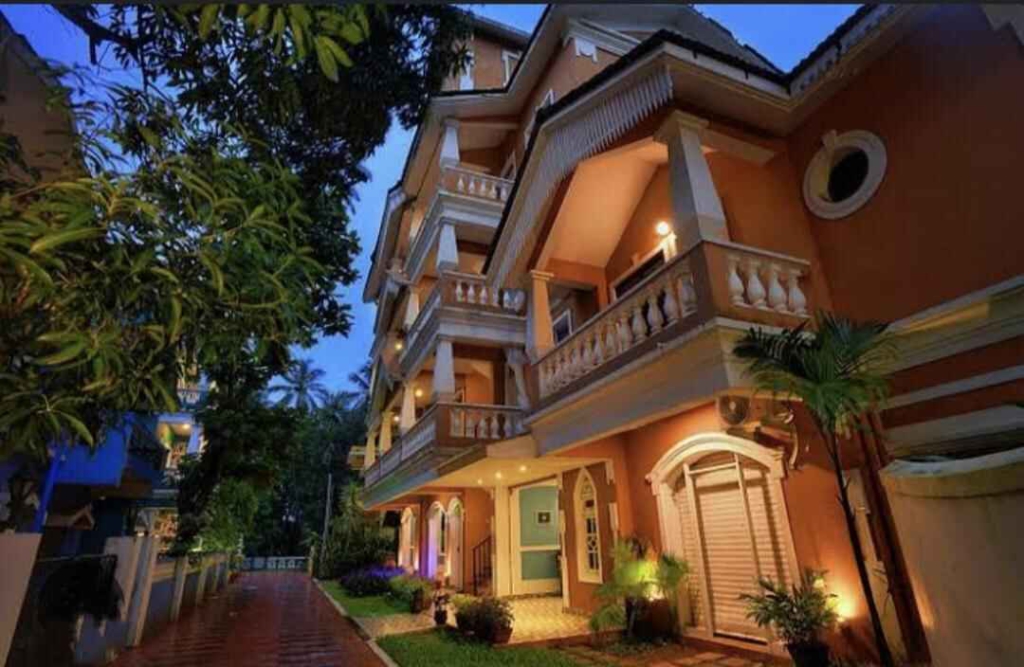 Still, there are several options left in the form of great accommodation near Cansaulim Beach. You can also include Resort Palmerias Dourado, Indismart Woodbourne Resort, Planet Hollywood Beach Resort, The Queeny, Kenilworth Resort & Spa, and The Majorda Pristine etc in your choice list.
Points to keep in mind while drawing your Cansaulim Beach holiday plan -:
You must be cautious regarding the money and documents you are carrying.
Hire a tour guide only from a certified organization.
Do not consume alcohol before going for beach water activities.
Keep all necessary beach things while packing.
Stay in groups instead of strolling alone.
Frequently Asked Questions (FAQs)-
Q – Where is Cansaulim Beach located in Goa? 
A – This family-friendly beach is in the mid of Velsao and Arrosim Beach in South Goa.
Q – What is the best time to visit Cansaulim Beach? 
A – From October to May, it is the best time to plan a holiday here.
Q – How to reach Cansaulim Beach? 
A – From airport and stations, this beach area is easily accesible through bus, car, cab, bike or taxi services.
 Also check : funny quotes on goa trip