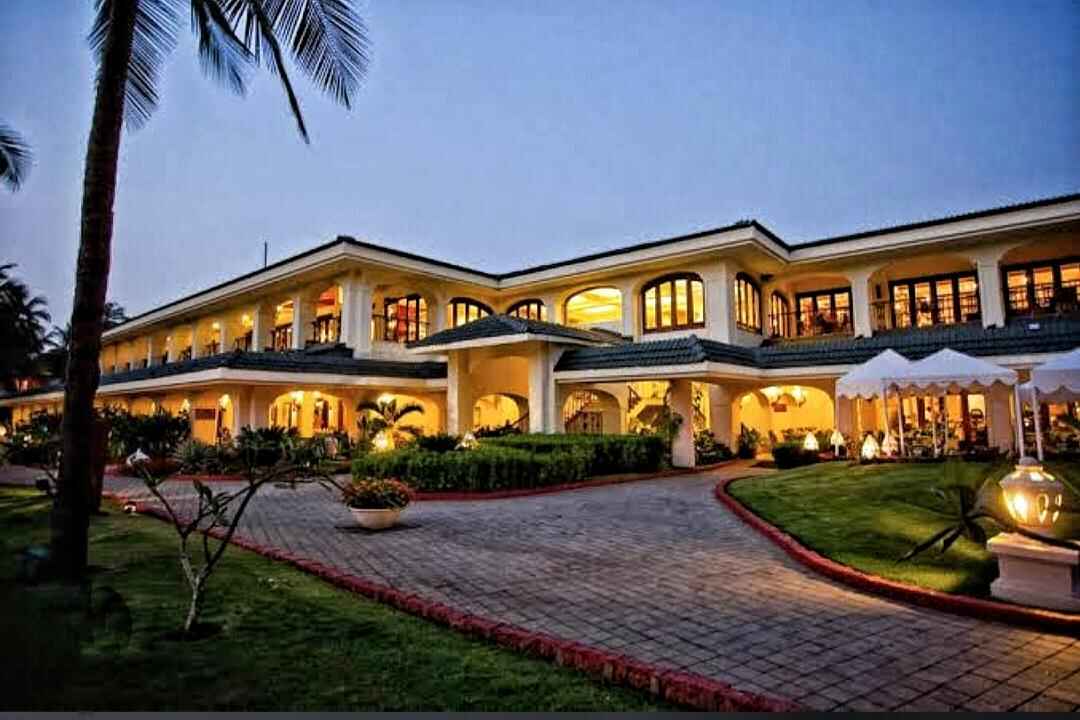 Fed up from the excessively occupied city life? It is time to plan a Beach Holiday full of soul-soothing and exciting activities. Though there is no dearth of beaches in Goa, Benaulim Beach outshines them all with its catchy shorelines, gleaming sand, swaying tall trees and amazing nightlife.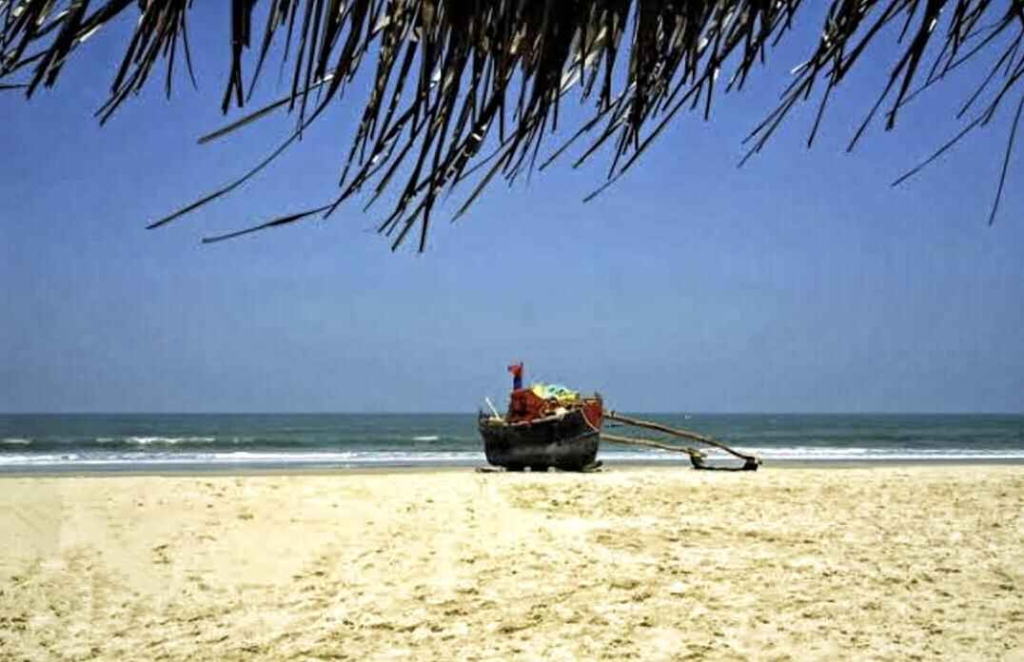 Here the globetrotters can unleash their wild souls to leap on the pristine Benaulim Beach and wrap up tons of delightful memories in the fictional abode of your mind & soul.
But before drawing your Benaulim Beach holiday plan, knowing the below-listed facts or information is quite essential. These points are rounded up by primarily focusing on," How can your Benaulim Beach Vacation be a memorable one forever?"
Take a quick visionary tour of Benaulim Beach and add some super exciting activities to your beach vacation plan.
1. Where to visit near Benaulim Beach?
Benaulim Beach does not fall short when it comes to the serenity available around it. These nearby attractions are prominent for their cultural, historical and natural beauty.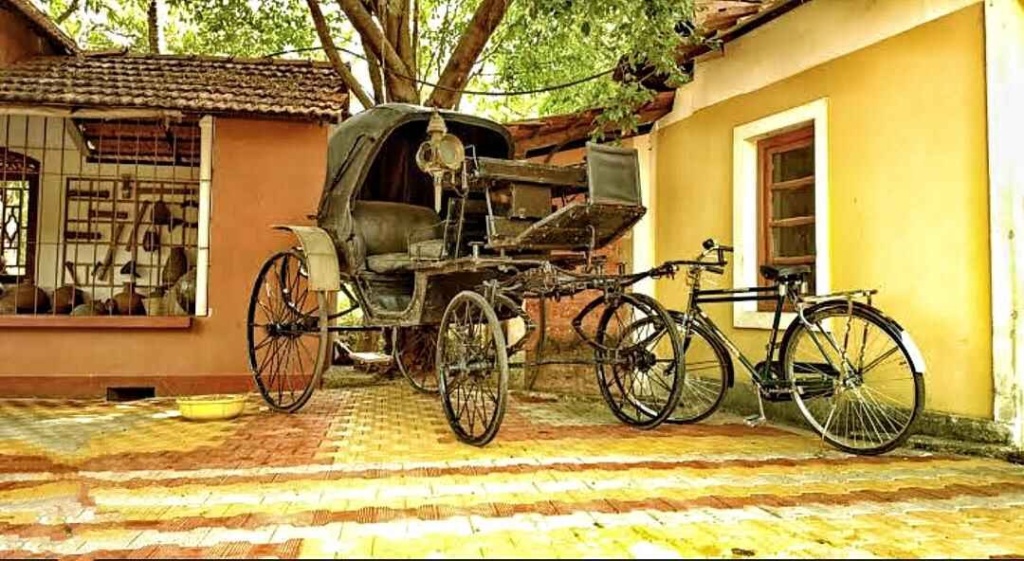 Goa Chitra Museum – The art, craft and history buffs will surely enjoy the rich vibe of this ancient location. This ethnographic museum in Benaulim holds too many traditional Goan antiques as a treasure. It was established by Victor Hugo Gomes as a homage to Portuguese culture in 2009. More than 4000 ancient artifacts will win your heart when you drop your first glimpse at them. It is just 3.3 kilometers far from Benaulim Beach.
Raika Honey Apiary – Including this new spot located near Benaulim Beach can thrill you with some exciting facts about beekeeping or apiculture and honey processing. The visitors learn the techniques of making raw honey and bring a bottle of raw honey with them while returning. Trust us, the sweetness of Raika Honey Apiary will mingle in your memories forever.
St. John Baptist Church – It's an ideal place for people who are highly inclined towards religious places. The Catholic visitors find themselves highly drawn towards it due to the Franciscan order of structure. Located at a close distance of 4 kilometers, this beautifully preserved Church is a major attraction among foreigners as well as local visitors.
Swami Ayurveda – Goa and its beaches are the place where one expects to feel fully calm and composed. To consummate this desire of beachgoers, Swami Ayurveda has established a center where you can take benefits of ayurvedic massages, the right yoga postures and a soothing meditation session etc. You just need to walk 1.8 kilometers far from Benaulim Beach to sense the serenity and peace of this place.
San Thome Museum – Another treasure hidden in the lap of the Benaulim Beach area for technology lovers is located in the form of the San Thome Museum. This place depicts all the technological objects that have been used by us since the 18th century to the current date. 4 kilometers far from Benaulim Beach, this plays perfectly portrays the era of Thomas Alva Edison.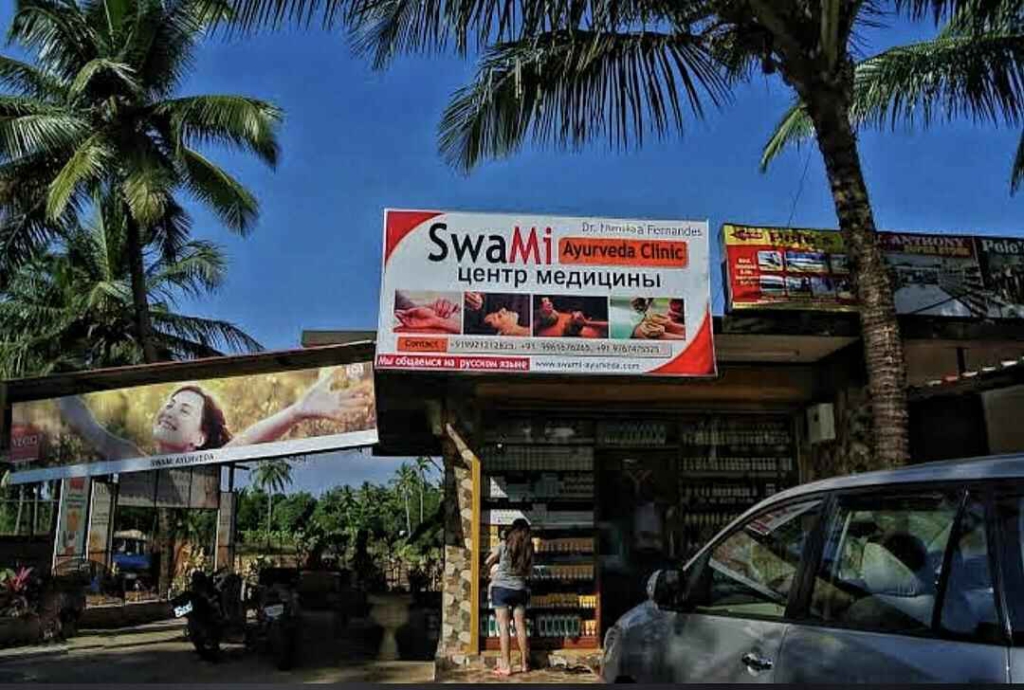 Apart from these locations, Benaulim Beach is encapsulated with several other splendid beaches, art galleries, spa centres and jewel stores. You can spend a great time here while keenly knowing about the deeply rooted culture of Goa.
2. Experience the wild nightlife of Benaulim Beach at pubs, bars or clubs –
Undoubtedly the tranquility of Benaulim Beach has romanticized you but the vibrant nightlife will add a spark to your beach vacation. Getting tipsy with your friends while grooving slowly on the peppy beats of songs is something that charms party lovers.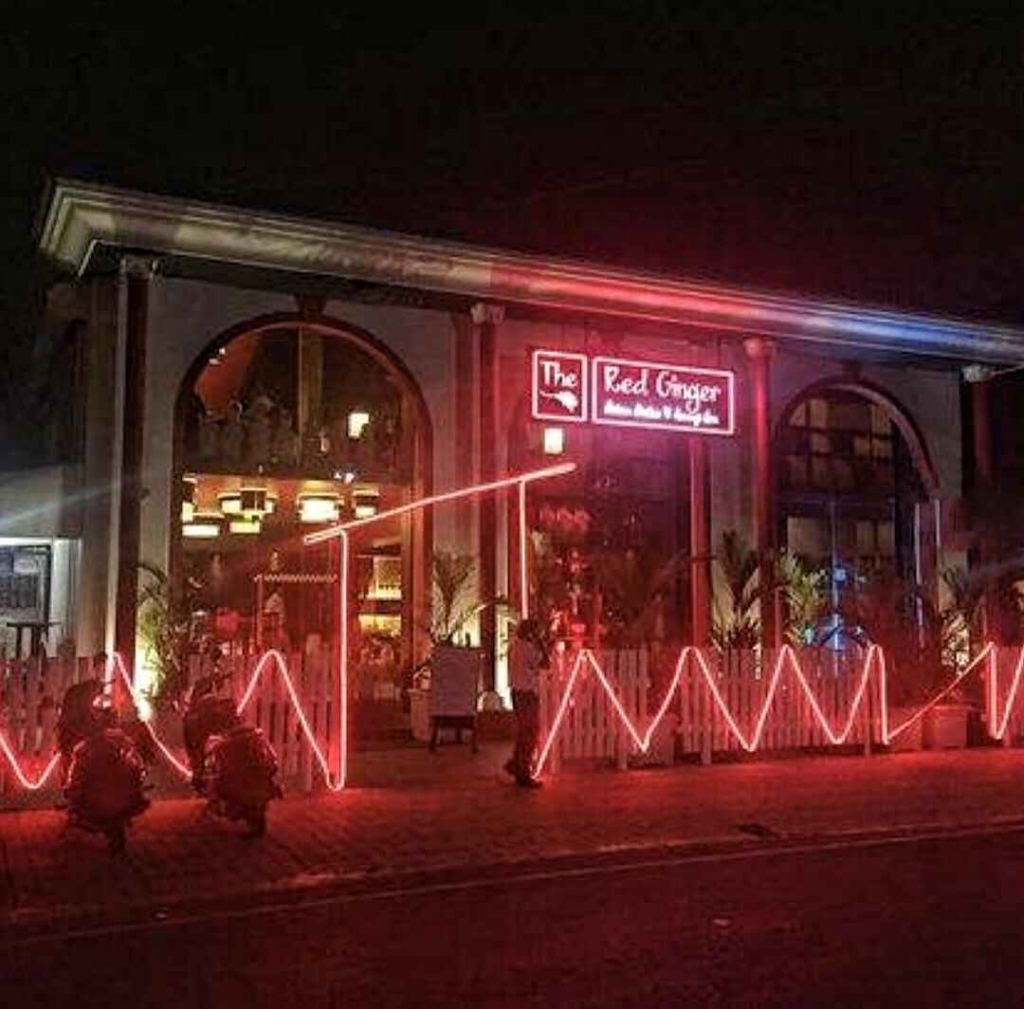 Rafael's Beach Bar & Bistro – Enjoying drinks under the open sky and watching the mad waves of the sea hit the visitors differently. The blend of beach and club vibe complements the food and drinks served here with great hospitality. Weaving a beautiful memory with your partner while enjoying fun, food & music will also be a great option.
The Red Ginger – Conveying the essence of its name, the ambiance of The Red Ginger is as warm as red. The place is widely recognized among visitors for offering the best Sushi. Other Chinese delicacies also tickle the taste buds of guests who pay a visit here.
The Southern Deck – If you do not want to let Benaulim Beach beauty go out of your sight, hit the southern deck located on this beach land. Here you can enjoy the stunning beauty of sand, shoreline and other raw natural elements while dancing and relishing the Goan delicacies and drinks.
Ice Cube – Those who have clear plans to dive into the boozy vibes of Goa, must visit Ice Cube with their entire gang. The menu of Ice Cube is repleted with classy cocktails, shisha, appetizers and other refreshing drinks. The high-volume music and party vibe presented in its ambiance light up the evenings of visitors.
Pedro Bar & Restaurant – The entrance of this place will steal your heart if you are a beach & nature lover. Dishes and drinks available in a plethora of choices will cater to your cravings. The quick services, great hospitality and clean ambiance amplify the worth of the moments you're going to spend here.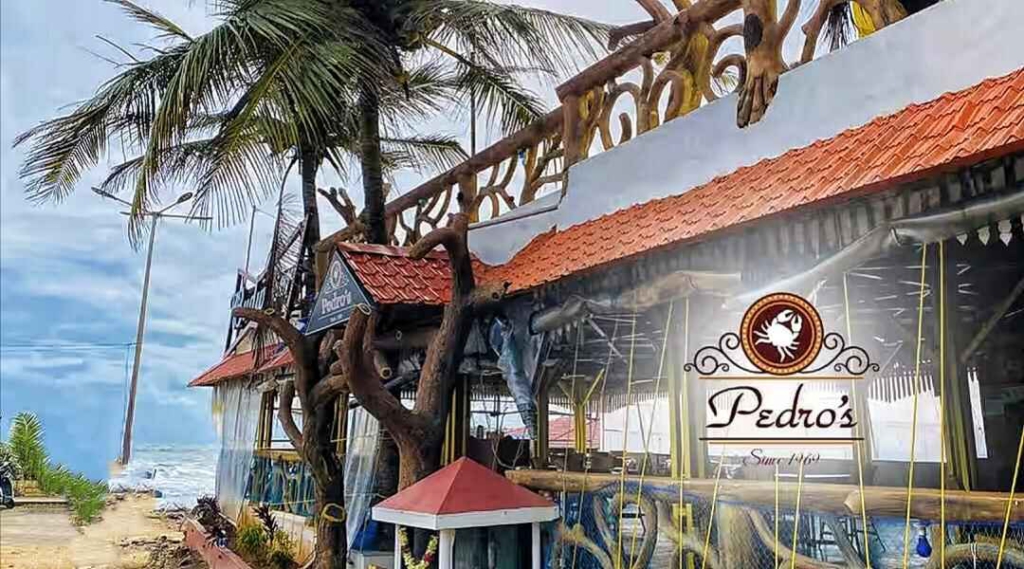 Several other options for party lovers are also available at nearby locations of Benaulim Beach. Jacks Corner, Harrys Lounge, Luis Bar & restaurant, Adole Bar & restaurant and saffron bar etc are some most picked options by visitors for a living a great night.
3. Revel in the beach water activities' enthusiasm –
It is hard to keep yourself refraining from playing with sea waves and flying on the giant blue surface of beach water. The water-based activities available at Benaulim Beach make it a real paradise for beach admirers.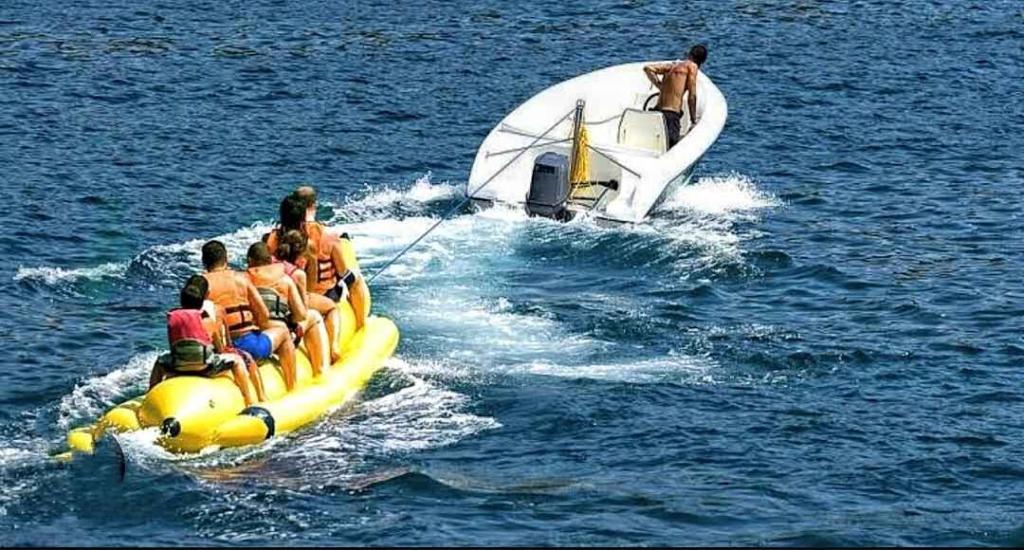 Let's know which are those water sports you can try your hands at.
Banana Boat Ride – It comes under those water rides that are considered easy & safe for beginners. Sitting on a banana-shaped inflated boat with your gang of 6 and gliding speedily on the seawater will give you a distinct kind of fun-packed experience. Your boat will be dragged by a speed boat and you may fall in the water, but there is nothing to worry about as the trained water riders will be with you.
Jet Skiing –  This one is a thrill-filled water ride option for beginners and pro ones. A short training right before skiing boosts the desire of visitors and enables them to take a chance of talking with swift wind and water over the sea surface. Only a 500 rupee ticket can offer you this adrenaline rush at Benaulim Beach.
Bumper Ride – An ideal fun ride that every child and adult enjoys at Benaulim Beach is, Bumper Ride. On one bumper ride tool, a single person or a maximum of two people sit. This tube-shaped inflated boat is dragged by a speedy boat. Hopping on the water at a good speed provides you with an adventurous experience.
Parasailing – It is all worth spending 1000 bucks for sensing a peak adrenaline rush by participating in the Parasailing activity at Benaulim Beach. Well, only professional or well-versed people can only enjoy it the most as it takes courage.
Scuba diving, kayaking, fly boarding, jetlev flyer, wind surfing and wave surfing are some other options on which the visitors can rely for thrill & fun.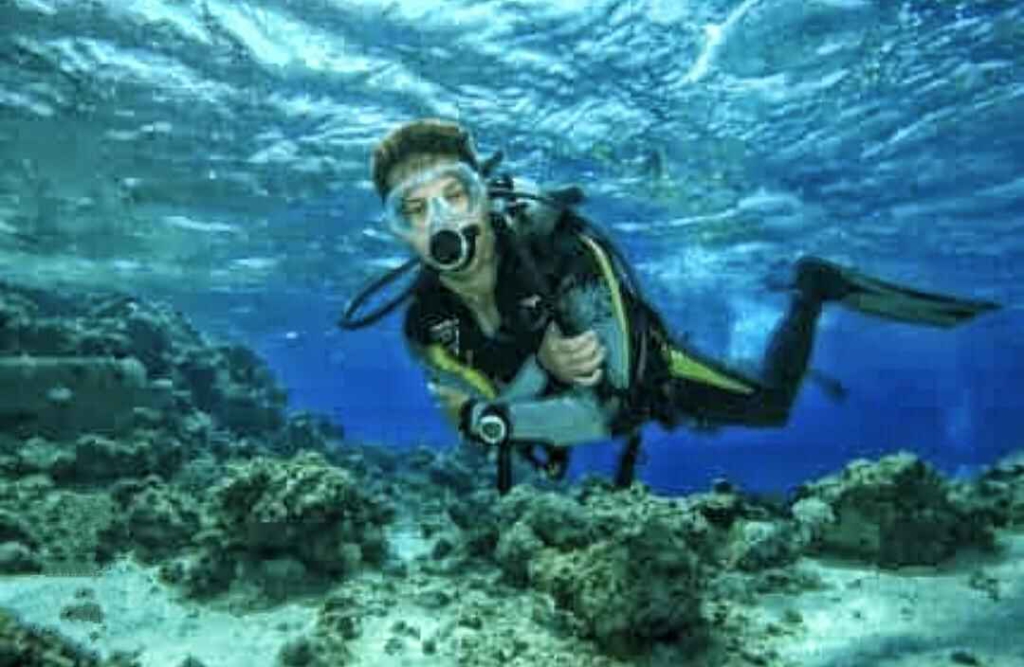 Pele's water sports located at Benaulim Beach offers all the above-listed water activities at rational prices. The quality equipment and training given by professionals at Pele's water sports enable the visitors to pump their adrenaline with confidence.
Apart from offering services regarding thrilling water sports, Pele's water sports is popular for Dolphin Spotting facility as well. The calm atmosphere of Benaulim Beach is ideal to witness these magical marine creatures leaping and diving into seawater.
4. Do not skip visiting the popular Benaulim Markets –
Shopping at an unfamiliar location is a medium to know the culture and people of that specific place. If you have missed including free roaming in Benaulim markets while drawing up your beach vacation plan, you're going to regret it for sure.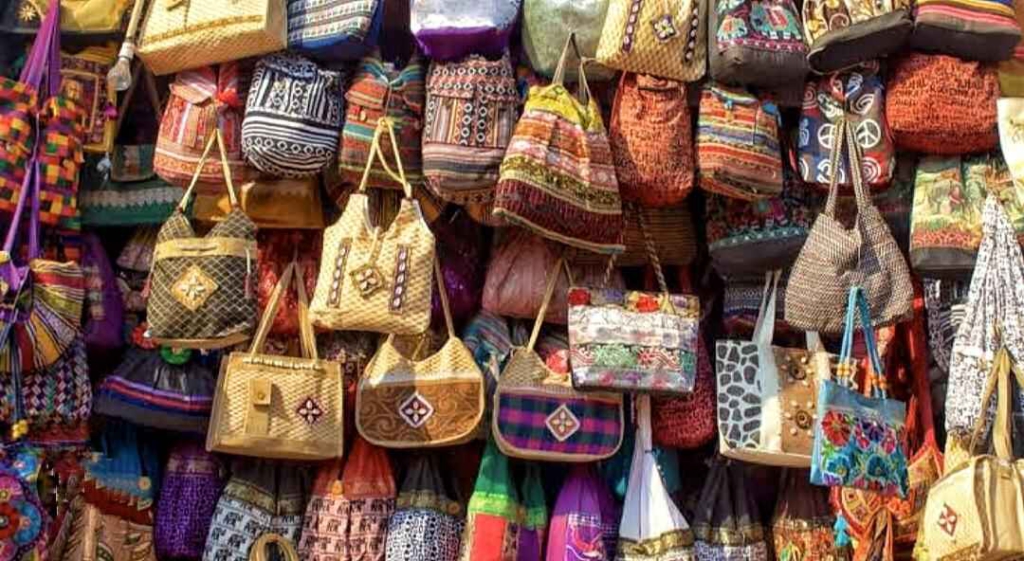 Have a look at the crowded markets near Benaulim Beach.
Goa Souvenir shop – Want to take back some memories for your family and friends in the form of handmade or handloom stuff? Just hit the Goa Souvenir Shop without giving it a second thought. The prices of available things are quite reasonable.
Jewels of India – The quality services and crafts carved on the jewelry available at Jewels of India are just value for the money. You will find some most beautiful pieces here to adorn yourself. The reputation and authenticity of Jewels of India need no introduction in Benaulim.
Kader Supermarket – To purchase all stuff that belongs to the groceries section, Kader Supermarket is the one-stop solution for locals and visitors of the Benaulim area. The prices and quality of the products available here are unparalleled. It's just 2.5 kilometers far from the beach location.
5. Places that serve an array of delicacies near Benaulim Beach –
Whether you want to plan a family dinner or surprise your partner by taking him/her out for lunch, the nearby food points of Benaulim Beach give a complete pack up to your beach holiday.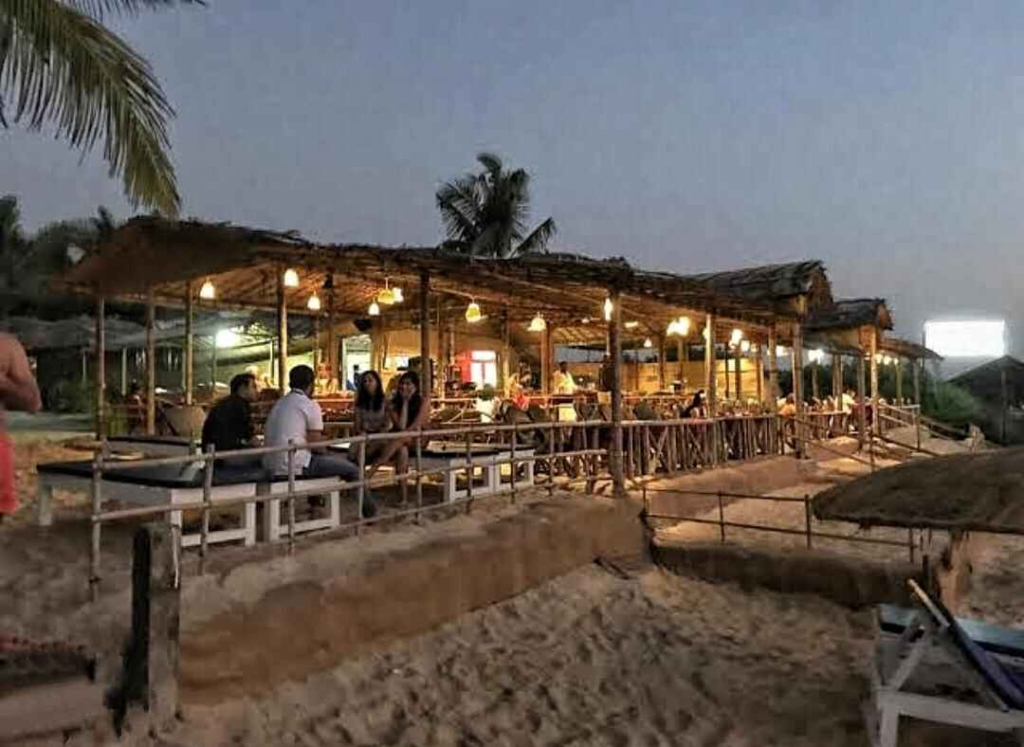 Cavatina Cuchina – It's a highly appreciated restaurant in Benaulim where visitors relish the Europeon, Contemporary and Fusion dishes. The ambiance, great services, prices and the quality of food lure the people heavily. You can also place a specific order like vegan, gluten free and only vegetarian options at Cavatina Cuchina.
Blue Corner Restaurant – If you are seeking a place where pure north Indian delicacies are served, Blue Corner Restaurant is an ideal place for you. The beach hut-shaped ambiance of Blue Corner Restaurant charms the visitors and gives them a beach vibe while relishing the food and refreshing drinks. Free parking, bar, lounge and a private sitting area are also the unique traits of this place.
Papai Corner – The perfect blend of Chinese and north Indian food can be found at Papai Corner. It is located on a roadside space that gives the visitors authentic fast food joint vibes. The place acts for customers' satisfaction and offers delicacies that match its tagline," Get High On The Food."
Rogers – This place is well-recognized for some specific delectable cuisines that originated here only. The wide variety of food items is capable in cater to the diverse kinds of appetites of the visitors. The spacious ambiance of the place hosts a large number of diners at a time perfectly.
Lobster Shack (Taj Exotica) – Being a part of Taj Exotica, this place might feel slightly expensive. But the ambiance and a great variety of seafood options are worth every single penny. The highly courteous staff workers will serve you with great delicacy at Lobster Shack.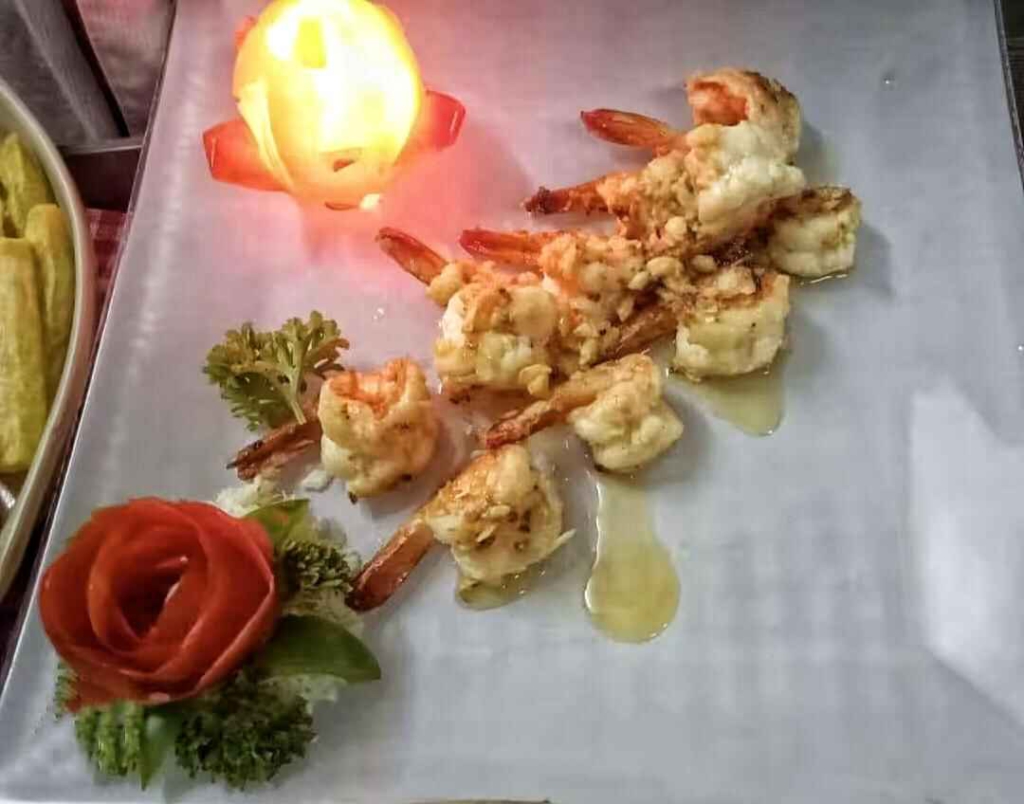 6. Places to stay near Benaulim Beach with impeccable offers –
There is no dearth of places to experience luxury and comfort while staying in villas near Benaulim Beach. Usually, the beachgoers pick the closest resorts & spas, guesthouses and shacks from Benaulim Beach to spend maximum time near the shoreline.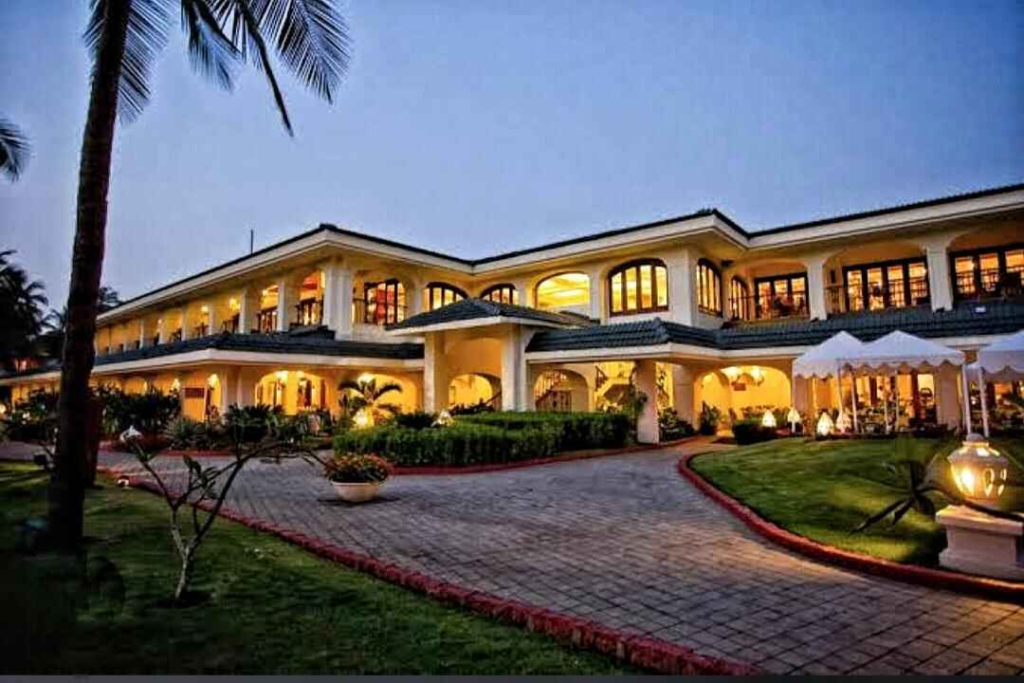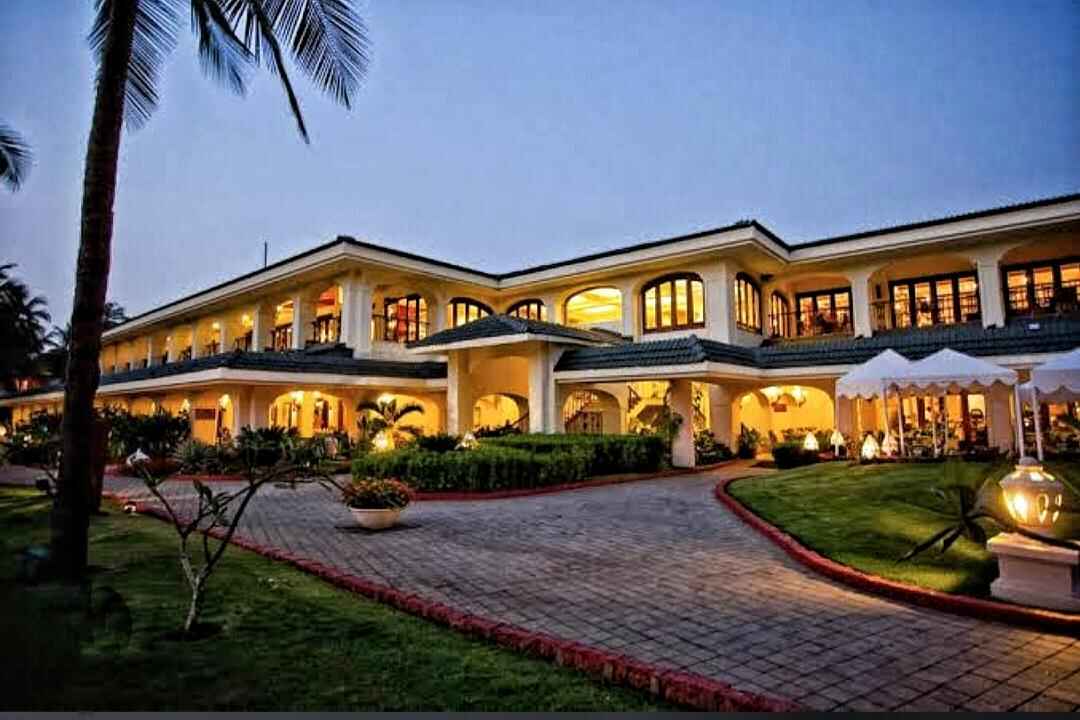 Taj Exotica Resorts & Spa – Just 5 kilometers far from the Goa Chitra Museum, this lavish property is expanded over 23 acres of land. Beautifully designed this resort is full of basic to advanced amenities. Ample open space, private pool, luxury rooms, scenic sights of beach view, enough parking space and tantalizing food options draws the visitors towards it.
Beira Mar Beach Resort – Easily accessible on the OYO application, this property is located on the Benaulim Beach area. A giant pool, beautiful garden, well maintained rooms and great hospitality of the workers make this place a paradise for beachgoers.
Joecons Beach Resort & Spa – Due to being located within walking distance from Benaulim Beach and 7 km far from the railway station, this property is frequently chosen by Goa Beach visitors. Cafes, spa, shacks, fitness center, restaurant, rooms, balcony and gardens etc are the lucrative amenities of this stay location.
Majestic Beach Comforts – Its cottage-shaped structure tempts visitors who want to take advantage of all modern amenities as well. The beachfront view, beautiful pools, sunbeds and other features available inside these wooden cottages give a pure Goan vibe to the visitors. You can not carry your pets here while staying.
Roseville Guest House – Just at a distance of 0.5 kilometers, this simple yet maintained guest house property provides a comfortable stay to the guests. Enough parking area, well-equipped rooms with fundamental services, and an on-site restaurant are some prime properties of Roseville guest house.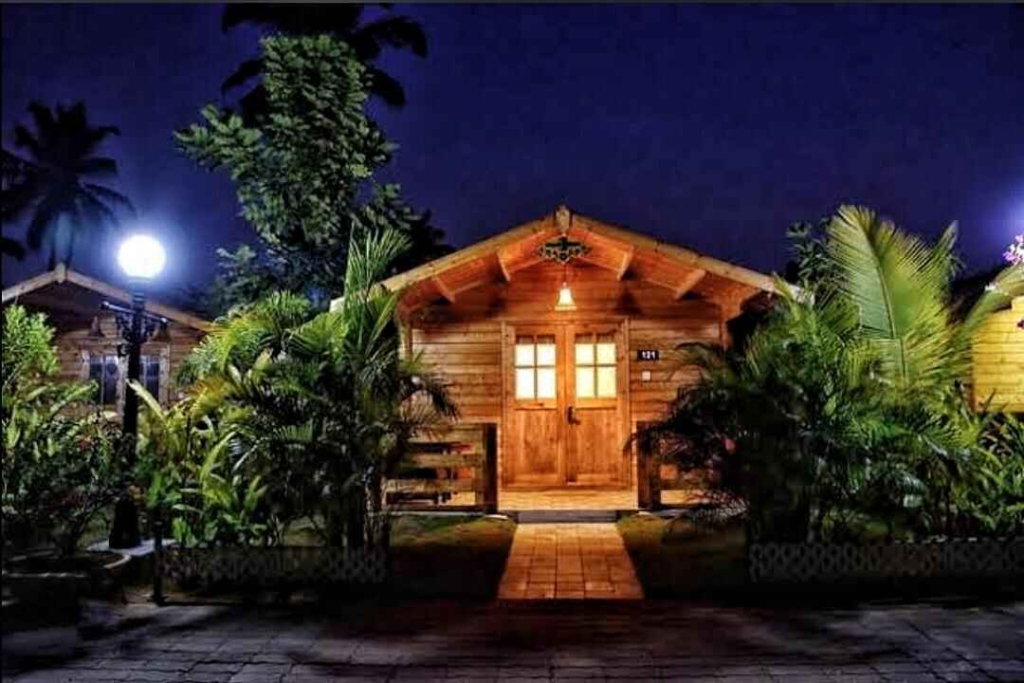 You have several other options as well for sifting through while picking the best place to stay. Anthy's guest house, L'amour beach resort and Lotus Eco Beach Resort are some prime options you have near the Benaulim Beach area.
7. Hit the most famous shacks of Benaulim Beach –
Beach Shacks located in the Benaulim Beach area are widely popular among local and foreign visitors. Frequently hosted music events, goan food, drinks and a perfect beach view make these shacks too tempting to spend an evening here with friends or family.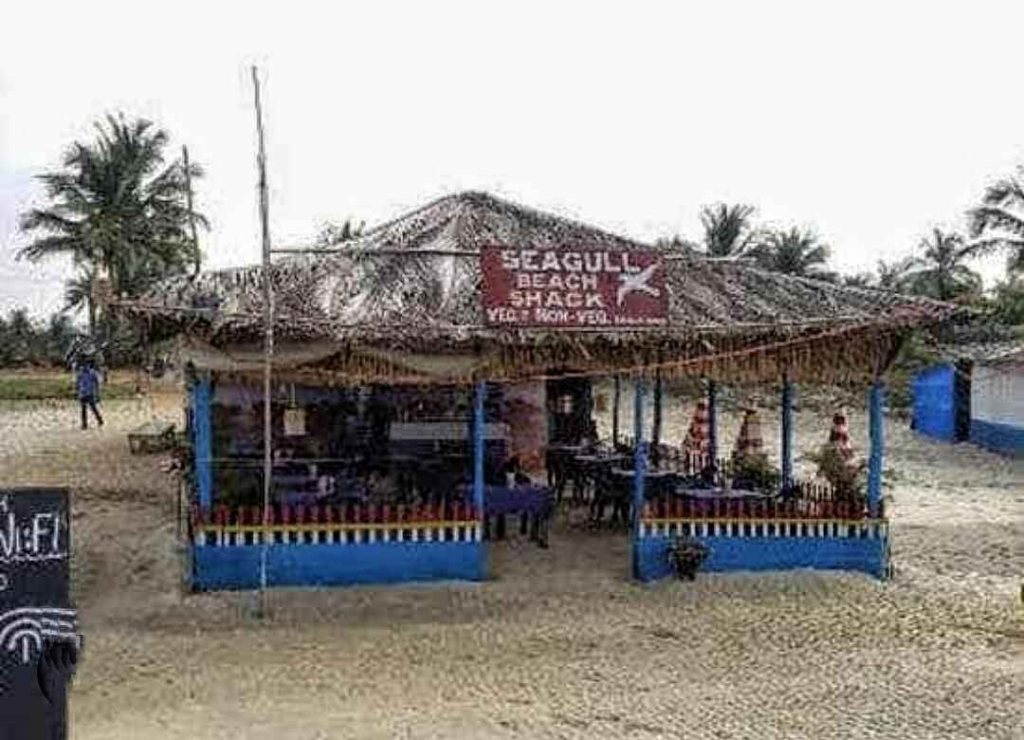 Valonias Beach Shack – Built on a wooden structure base, this place offers you some piping hot snacks with refreshing drinks. You can enjoy the views of Arabian sea waves while enjoying the company of your beloved ones.
Seagull Beach Shack – Well, this place is going to treat you to a quite interactive environment while relishing your seafood and curated drinks. The owner of the place personally visits each table, greets everyone and asks about their experience regarding food & drink.
Coco's beach shack – Here the guests are treated to authentic Goan delicacies that hold a unique taste. Prompt services, great ambiance, cordial behavior of staff and reasonable prices of delectable cuisines enhance the worth of this shack.
Which points you must keep in your mind while planning for the Benaulim Beach holiday?
A small mistake can snatch the fun of your beach holiday. Hence you must keep the below-listed points in your mind.
Always visit the beach snacks in groups as the beach area is not safe for solo women after dark.
You should not show curiosity to feed the stray dogs roaming freely in the Benaulim Beach area. They might bite you or harm you in other ways.
Keep sunscreen, beach hats, towels, snacks, bag, swimsuit, flip flops, sunglasses and hats etc in your luggage.
Don't consume alcohol before taking a water ride or swimming in seawater.
Frequently Asked Questions (FAQs)
Q – Benaulim Beach is located in which part of Goa?
A – Salcete Taluka, South Goa district
Q – What is the perfect time to visit Benaulim Beach?
A – From November to February.
Q – How to reach Benaulim Beach?
A – Visitors reach here by bus, car, taxi and bike services which connect several prime locations of Goa.
Q – How far is Benaulim Beach from the capital of Goa, Panaji?
A – Benaulim Beach is at a distance of 36.3 km from Panaji and it takes more than an hour to reach here.
Also check : quotes on goa