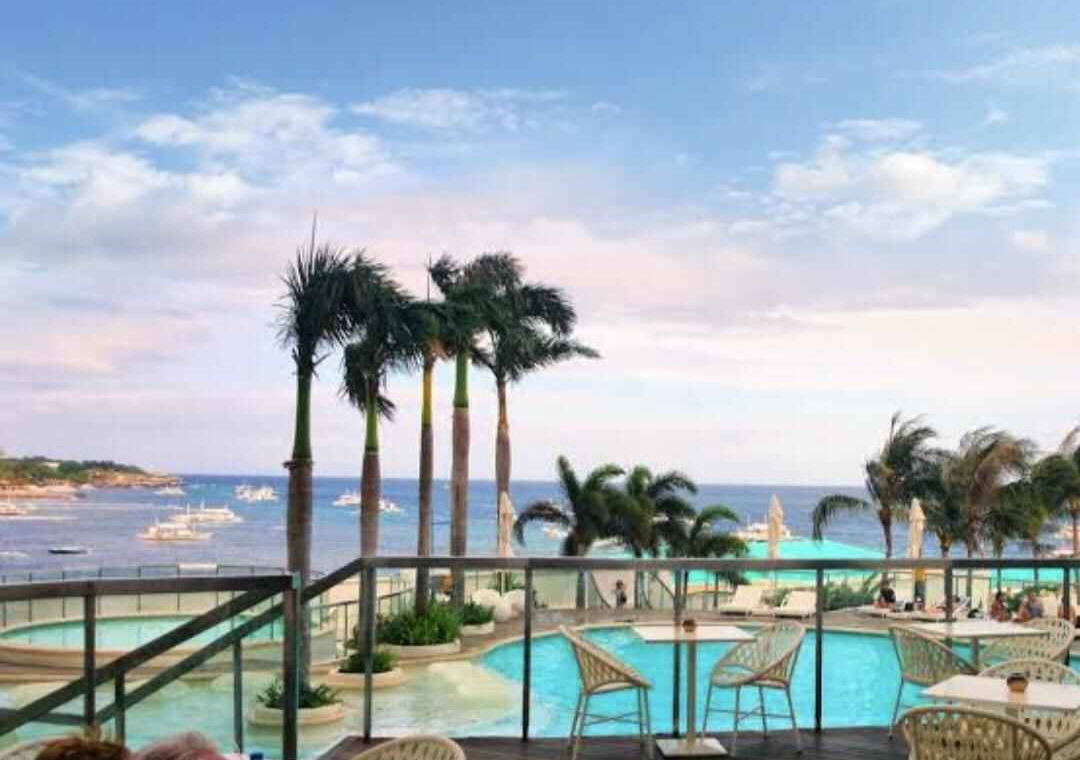 The pristine Baina Beach is one of the jewels tucked in the land of Goa. The location of this beach intensifies the unparalleled beauty of Baina Beach. On the right hand, Baina Beach is encapsulated by Zuari Nagar Hills while on the left it is surrounded by Dabolim Plateau. Proximity with the city (nearly 1 kilometer) enhances the worth of Baina Beach up to tons.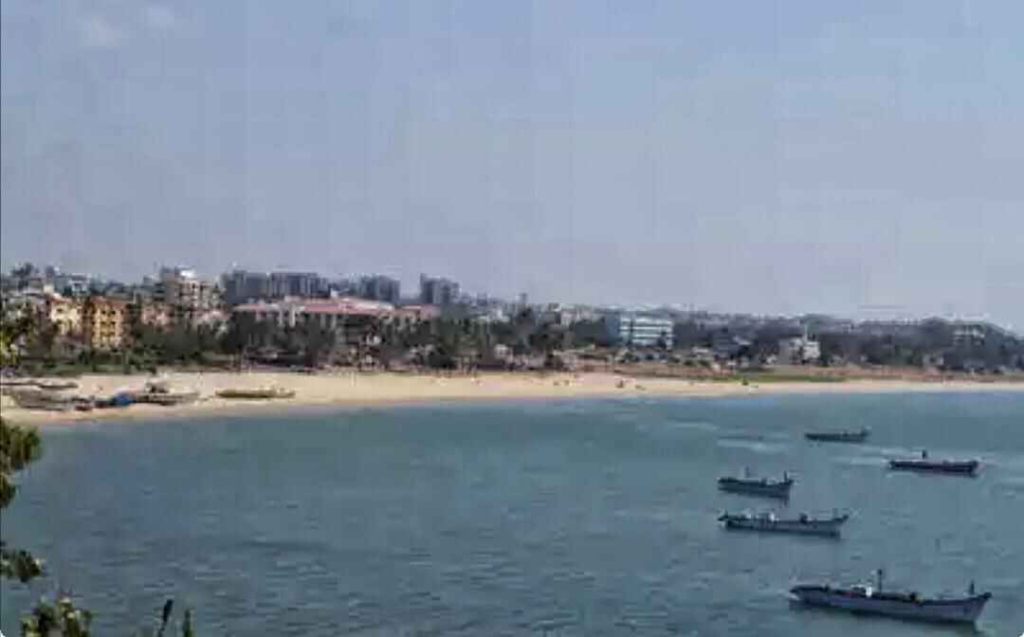 A wide array of options are all set here to compel the visitors to revel in fun and pamper themselves with a soothing vibe. Swimming, Ayurvedic Massage, Adventurous rides & sports and piping hot delicacies etc are some of the most favorable activities enjoyed by the visitors.
If you are willing to plan your entire vacation on or around Baina Beach, you'll need not cover too much distance to visit captivating spots.
1. Places that must be on your Baina Beach vacation plan –
Though the surreal beauty of Baina Beach leaves no stone unturned in winning the heart of visitors, you can't ignore the surrounding places. Let's grab all info about the widely famous places located near Baina Beach.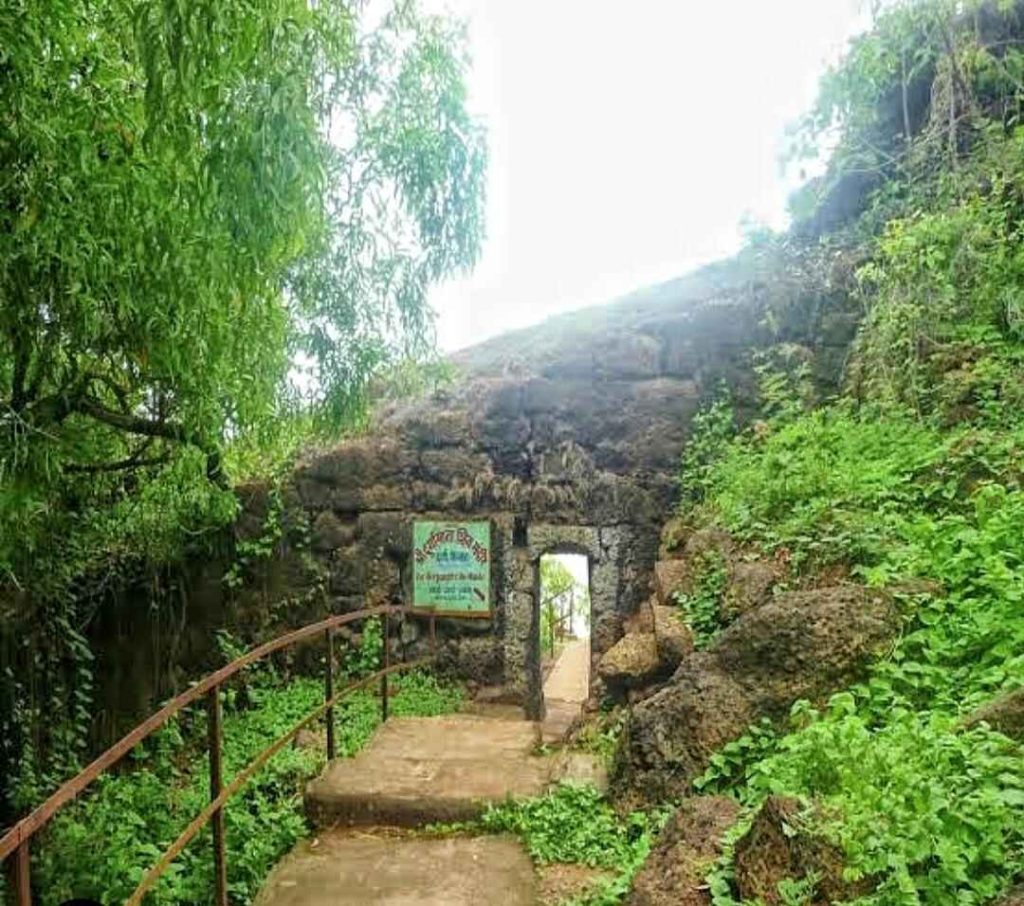 Japanese Garden – It is an ideal place for young couples who wish to weave some indelible memories together in the lap of nature. Solo travelers or family groups can also enjoy the harmony of Japanese aesthetics, Zen Philosophy and the splendid Goan beauty. Koi fish gliding into the crystal clear water of Koi Pond will catch your gaze in a jiffy.
Pilot Point – Located at a distance of a few minutes, Pilot Point is a major attraction among Baina Beach visitors. After climbing this point visitors find themselves falling into the scenic bird eye view of Marmugao Port and its entire harbour. Along with it, you can witness the divine beauty of the Zuari River, the Arabian Sea and the ships lined up in a perfectly synced array.
Usgalimal Petroglyphs – People who are highly fascinated by ancient and unique art, do not miss visiting this place. Situated on the bank of River Kushawati, this place depicts the carvings of dancing women, deer, triskelions and antelope, etc. No doubt the enlightening sight of these beauties will hold your gaze for a long duration.
Braganza House – This enormous mansion located in the Chandor Village of Goa speaks about the glory of Goa. History buffs keenly look at this decades-old mansion built by the Portuguese. Entitled as public property, this place is open for visitors through the east and west wings.
Shri Mahadev Temple – Quite popular among the local Goan visitors and foreigners, this temple praises the Kadamba Dynasty most uniquely. Surrounded by lush greenery and a giant waterfall, this religious spot is apt for meditating as well.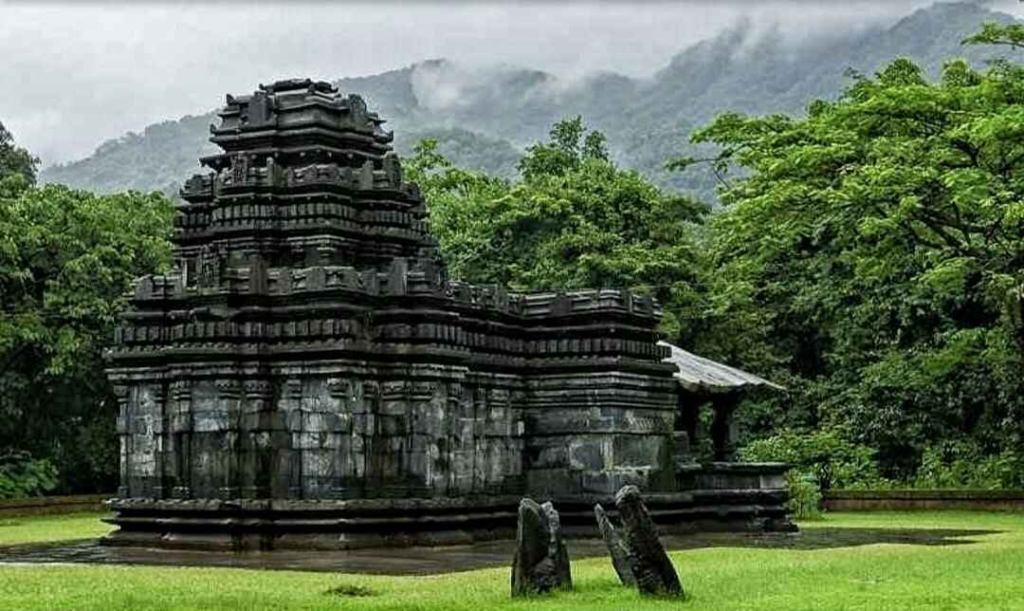 The list of widely recognized gems around Baina Beach is quite long. Along with above listed locations, Basilica De Bom Jesus, Goa State Museum & Secretariat Building and several other beaches draw visitors in great flux. Planning your Baina Beach vacation smartly can include all these places.
2. A right place for experiencing thrill and fun –
Baina Beach does not fall short of watersports and beach activity options. The expert and well-trained staff members of the water sports teams available at Baina Beach provide quality equipment and the right guidance for a safe & fun ride.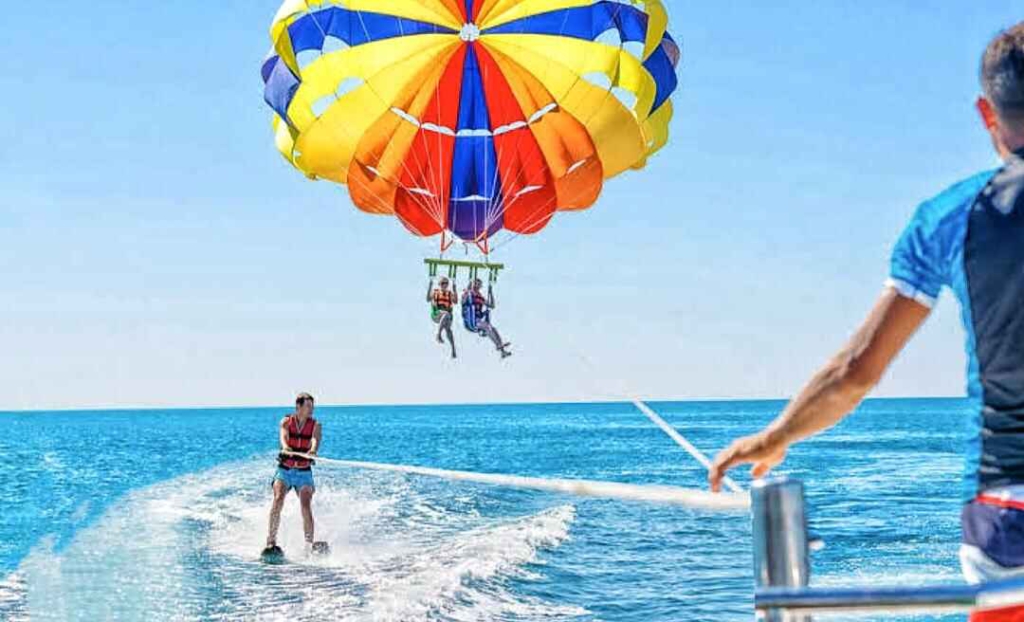 A quick view of the wide range of water-based adrenaline-pumping activities at Baina Beach.
Snorkeling –  The picturesque marine beauty of Baina Beach will be captured in your mind for your whole life if you try your hands at Snorkeling.
Scuba Diving – Witnessing the mesmerizing underwater beauty of marine life by diving deep into the sea world is something that excites every nature lover. The professional divers will assist and guide you throughout the activity. They will make you aware of the magical traits of coral life from quite a close distance.
Jet Skiing – Navigating through the seawater and experiencing the splendid charm of the coastline is only possible through Jet Skiing. The speed of skiing adds the thrill in abundance and makes some never-erasable beach memories.
Kayaking – This water activity is apt for nature admirers. Proclivity towards the calm water, swaying trees and narrow ways compel the people to paddle kayak. Kayaking will offer you the opportunity of exploring the hidden beauty of Baina Beach in a slow yet long-lasting manner.
Dolphin spotting – Who can deny witnessing the most magnificent and playful water creatures, Dolphins in goa ? At Baina Beach you can take a boat ride and watch them jumping, playing and diving in the Arabian Sea water. A water tour like this will enable you to be close to these friendly marine creatures.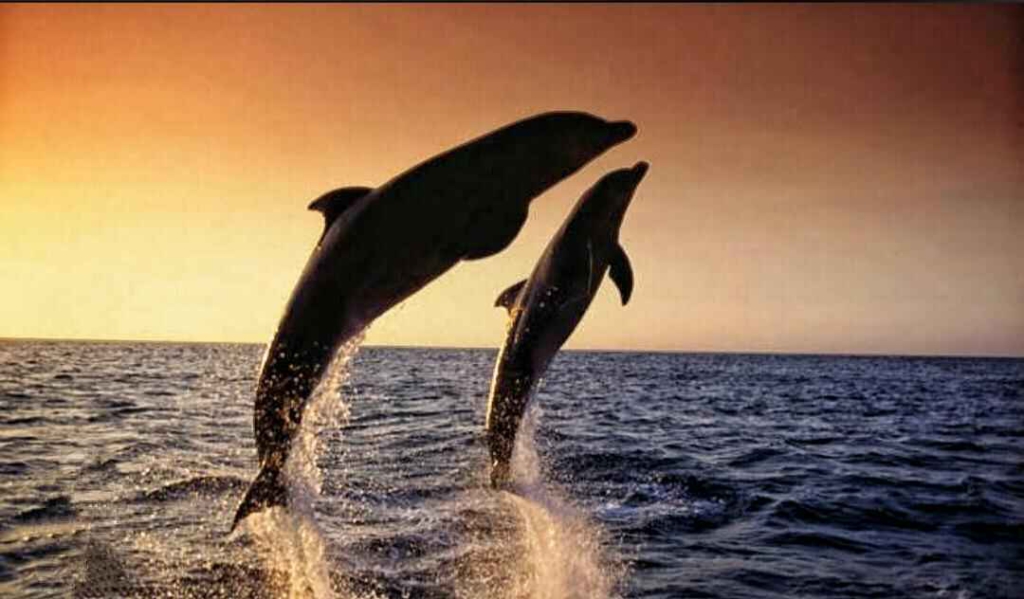 Exploring the trekking areas, taking an ATV ride, capturing the birds-eye view from a good height through Hot Air Balloon and simply basking on the soft sand of Baina Beach are also an integral part of the stretched list of beach activities.
3. Ideal places near Baina Beach for dining –
Satiating the tickling taste buds while roaming around Baina Beach is not a tough task for visitors. The aroma of authentic Goan delicacies and international cuisines will enter your senses straight and tempt you in just a while.
We have shortlisted some treasures for food lovers near Baina Beach where you must hit for once.
Cascades – Here you will be able to have pure Goan food items. But those who are seeking some exceptional delights like North Indian, Chinese and Continental etc can also cater their cravings here. For those who have a specific desire for Butter Chicken, Fish Curry and Rice, Cascades is pure bliss for them. It is located at Vasco Residency and approximately 800 rupees will be required for two people.
Vasco Inn – One of the best restaurants at Vasco De Gama near Baina Beach is Vasco Inn. The quick services, friendly staff and tantalizing food items make the place one of the favorite food spots of beach visitors. Though several options are proffered on the platter of Vasco Inn, the Goan dishes will leave an indelible imprint on you. Just 400 rupees approximately are sufficient for two to enjoy here a great meal.
Annapurna Restaurant – You may think that finding pure vegetarian and vegan food in Goa can be an impossible task but Annpurana Restaurant fulfills this wish of scores of visitors. The platter full of vegetarian diversities at reasonable prices drags food lovers in bulk towards Annapurna Restaurant.
Natural Icecream – To give a final touch to your dinner you can hit the Natural Icecream with your gang. Located on the ground floor of the Vasco Residency, this place serves you an extended range of ice creams. Here you can relish anjeer, chocolates, roasted almonds, mangoes and several other flavors for catering to your sweet tooth.
Bliss by IVA Kitchen & Lounge – A very special dining place located near Baina Beach is Bliss By IVA Kitchen & Lounge. Here you will find a private place to celebrate your moments. Perfect ambiance, great hospitality, quick services and tempting food amplify the worth of this fine dining place.
Rego Bar & Restaurant – It serves both kinds of veg and nonveg food along with drinks. The beachgoers can reach here by walking a few steps. Reasonable prices and commendable services by the staff are something that lures the people heavily.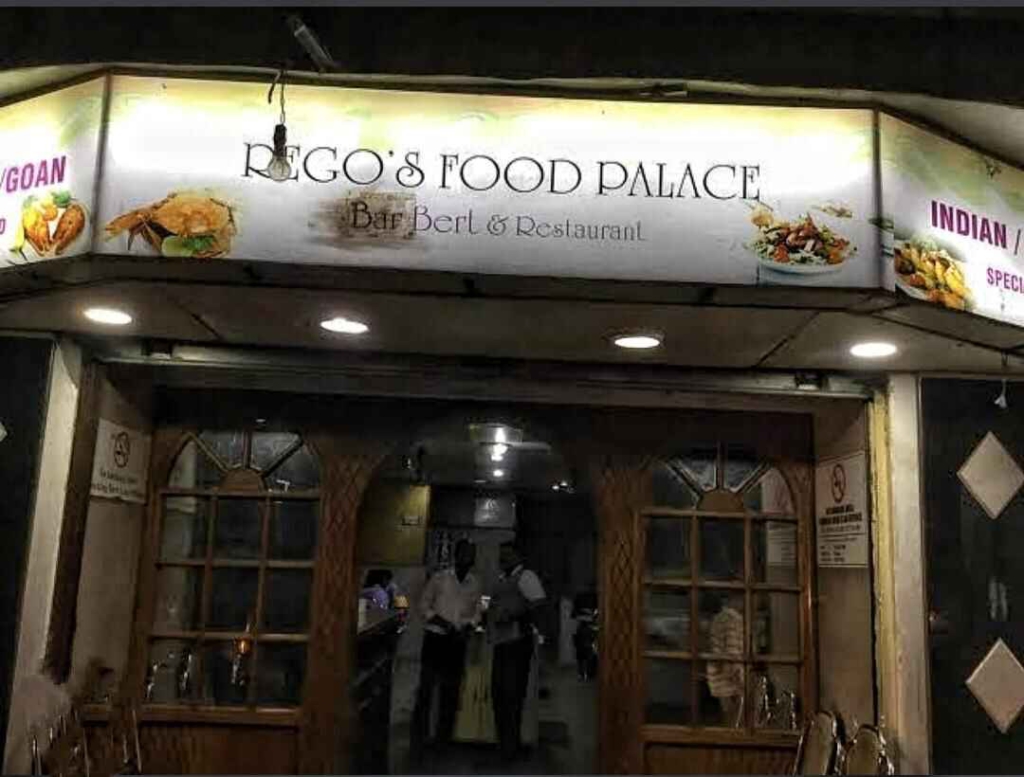 The intense flavors and tantalizing aroma of these food points will make your beach holiday making a perfect and memorable one.
4. Time to roam in the market areas around Baina Beach –
Shopping during a beach vacation fascinates every visitor. Baina Beach is capsulated with many local markets where tourists find fresh edibles and souvenirs at reasonable prices.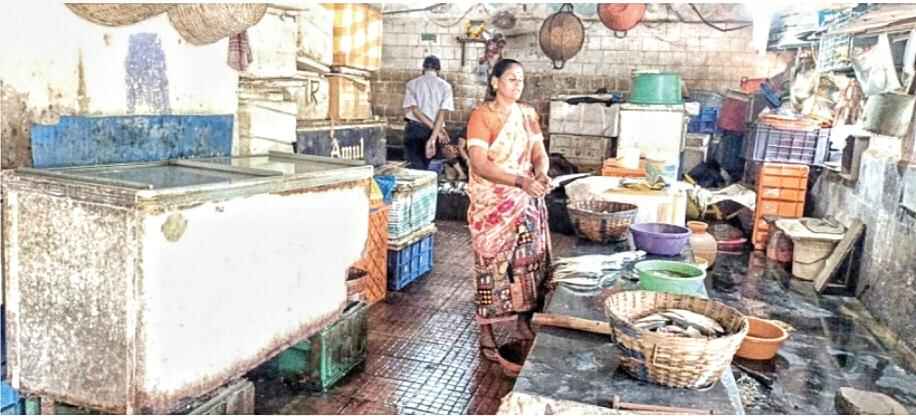 Have a look at diverse options which are recognized as famous markets near Baina Beach.
Baina Fish and vegetable market – As the name signifies, this market sells fresh fish, vegetables, mutton, and fruits. This well-organized marketplace offers quality products at reasonable prices. You can find the mediators here for quick services. Apart from it, if you want to hone your bargaining skills, go straight to the local vendors.
A.K. Banana Merchant – This is an in-store shopping place where you will find diverse varieties of Bananas. Several other fruits and vegetables are also available here throughout the year. The locals and foreigners mainly visit here to buy specific species of Bananas.
Vasco Municipal Market – Termed as one of the busiest markets near Baina Beach, Vasco Municipal Market is the home to many street shops. The visitors sift through the variety of clothes, footwear, hair accessories, and funky jewelry. The street shops offering mouth-watering snacks give a pure roadside vibe to the people who stop to relish them. The budget-friendly prices of stuff drag people in bulk.
Sunday Market – A cheap marketplace where you can buy clothes, groceries, electrical items and domestic items etc. The cleanliness of the Sunday Market near Baina Beach also catches the attention of visitors.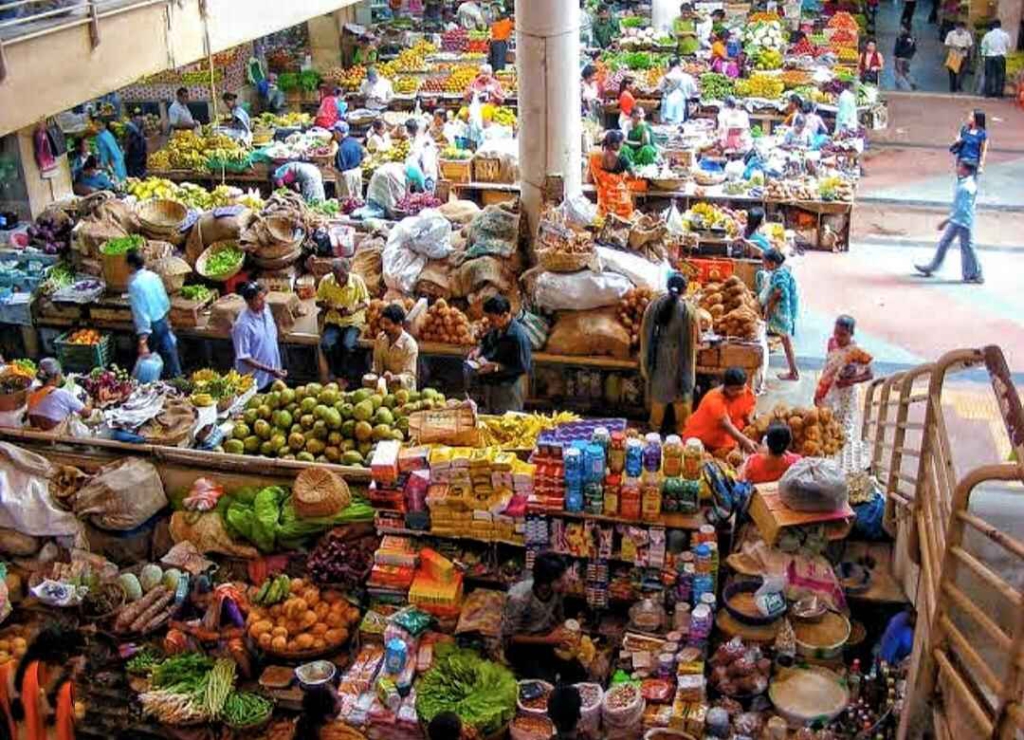 For adding a distinct kind of fun moments to your beach vacation memory book, these places have concealed a lot in their long pockets.
5. Enjoy a relaxing escapade in the modern resorts near Baina Beach –
It is hard to avoid praising the perfect blend of luxury and surreal beauty of spacious resorts and guesthouses & villas near Baina Beach. The captivating view of blue water and dense greenery leaves everyone awestruck.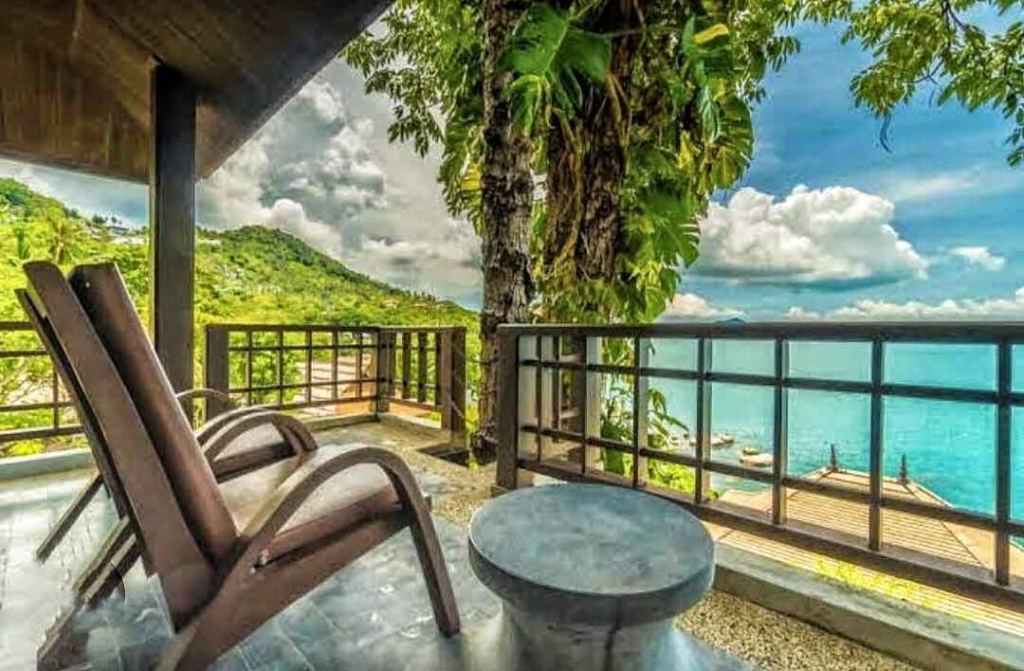 Here are some top listed resorts that fall under the close circumference of Baina Beach.
Coconut Creek – If one has planned to ditch the hustle and bustle of city life for a few days, Coconut Creek is a true delight for them. The lavish property of Coconut Creek is stretched into a massive space that includes a lagoon-shaped pool, a well-synced array of palm trees, brick-tiled cottages, wifi services, minibar, spa facility, timely breakfast for free and several other modern amenities. You can find the location of this luxurious resort at a distance of 200 meters from pristine Baina Beach.
La Petite – Enriched with all the modern facilities and a soul-soothing beach view, La Petite holds one of the top positions in visitors' favorite stay place list. Straight from the windows of your comfy cottages, you can gaze at the serene blue water for long hours. It will treat you like therapy. Enjoying the free wifi services, free breakfast, free parking area, spacious and well-equipped rooms and other fundamental advanced amenities is something that forces the visitors to pick La Petite repeatedly.
Goa Marriot Resort & Spa – Booking this staycation for yourself is nothing less than treating yourself with royalty. The waterfront terrace, bar, tantalizing food, peppy music, top-notch services and the wonderful gesture of staff members while receiving guests will fascinate you for sure. This 5 starred property is located at a distance of 10 kilometers from Baina Beach.
O Pescador an Indy resort – In the close circumference of Baina Beach, this luxury property is established at a 6-kilometer distance. The rooms of this resort have an open balcony from where you can get a picturesque beach view. The excellent services by the staff regarding food, entertainment and comfort are truly commendable. While staying here you can easily access the capital city of Goa, Panaji also.
Bay 15 Cabana by the Bay – No doubt this location is ideal for a dreamy holiday. The sea-facing bedrooms of this stay place and an extended range of lavish amenities make your stay memorable and comfortable. Here you will enjoy DJ/Night club, a private pool, barbeque, free parking, fast internet, breakfast, sun terrace and much more.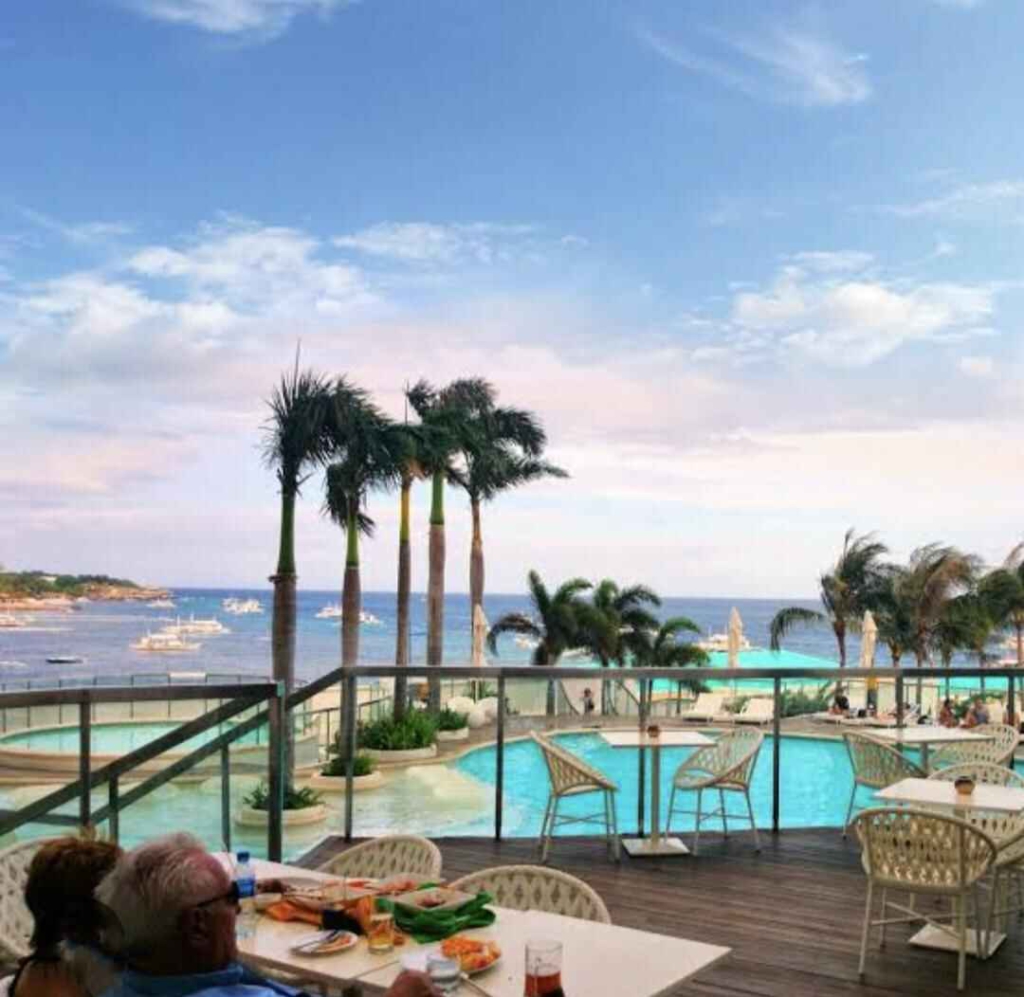 You can pick any place according to your convenience and the requirements for staying near Baina Beach. Choosing a close property from the beach area will benefit you in several aspects. Exploring the beach and reaping the benefits of these dreamy accommodations will go parallel during your Baina Beach holiday.
6. Live like a nomad in Baina Beach shacks –
A Goa trip is incomplete without experiencing the merriment of dancing, partying, roaming, drinking and relishing the food at the pristine beaches. The beach shacks located at Baina Beach do not fall short in providing fun, food and music.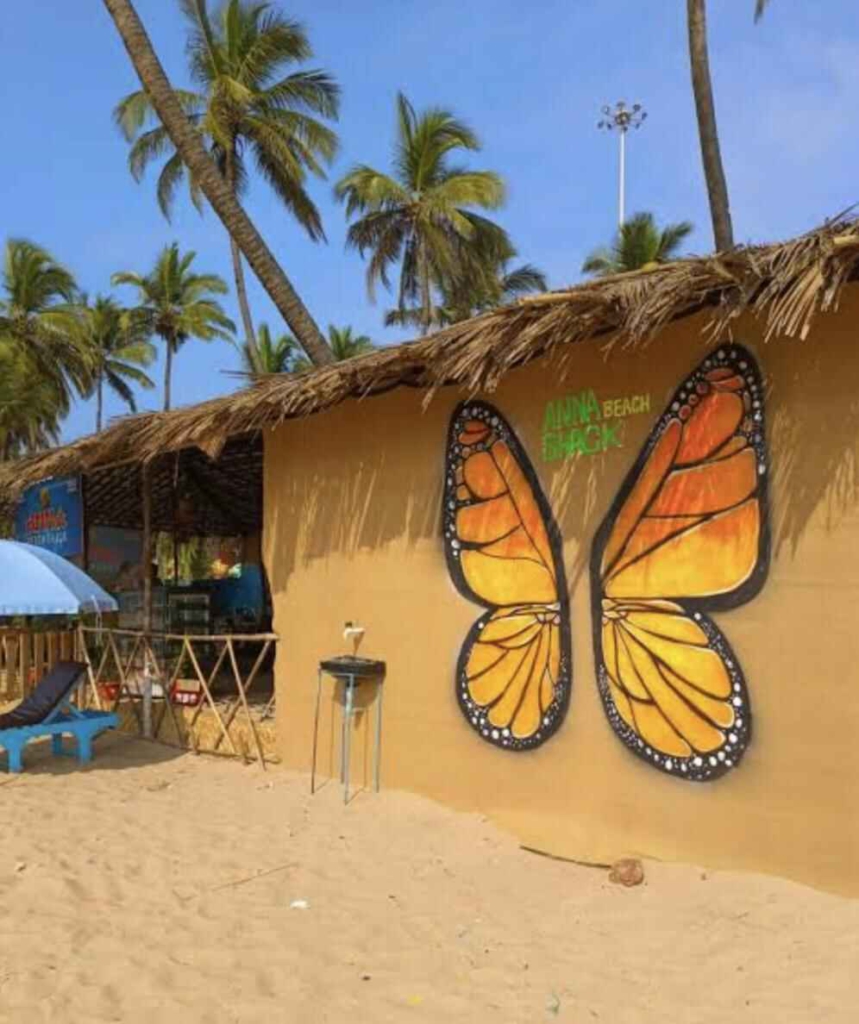 Among the scores of shacks, the below listed are the most popular ones. Have a glimpse of them.
Shining Star Beach Shack – If you are planning your beach holiday with family and kids, this beach shack will be ideal to stay. It provides a specific kids' corner. The multi-cuisine meals, vegan diet options, drinks, open view and comfortable sitting make it perfect for an exciting beach vacation. Charges for beer are 50 bucks and you need only 700 rupees for two people to enjoy here.
Aaron's Beach Hut – The bar lounge and indoor dining facilities of Aaron's beach hut is unique. Visitors enjoy the refreshing drinks and authentic Goan delicacies here while hearing the roaring sound of sea waves. Other amenities of this beach shack also make the guests beyond comfortable. For two people you need approximately 500-1000 rupees to relish the delicacies and drinks.
Sea Food point beach shack – This location is ideal for a bunch of friends as it has wide space for the dance floor, bar, pub, multi-cuisine restaurant and free wifi services. The cost for two people is nearly 500 rupees at Sea Food Point beach shack.
Bob Marley Beach Shack – To satiate their food cravings, the visitors come here in bulk. Wide variety of food items, perfect beach ambiance, wifi services and great hospitality of shack workers compel the people to hit here for once. 500-1000 rupees are enough for two people who are willing to have a great time at Bob Marley Beach shack.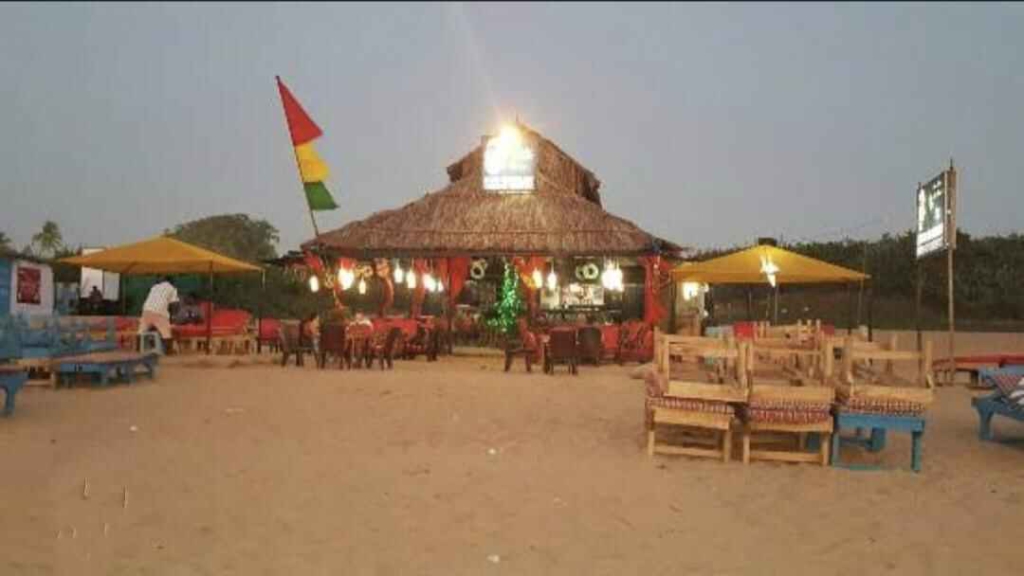 7. Mandatory tips to follow for Baina Beachgoers –
Missing a few points before packing your stuff for a relaxing beach vacation can lessen the amount of fun. Hence here we have rounded up a few points that a Baina Beach vacationer must keep in mind.
Finalizing and booking the accommodation before reaching the destination will be advantageous.
Placing things according to the weather in your luggage is mandatory. It must include sunscreen, hat, flip flops, beach towel, swimsuit and umbrella etc.
Sharp your bargaining skills if you want to shop a lot in the local markets of Baina Beach.
Keeping prescribed medicines for mild fever, cough and stomach ache is essential.
Frequently Asked Questions ( FAQs) –
Q – Is Baina Beach right for couples?
A – As it is mentioned above several couple-friendly resorts are available near Baina Beach. Hence it is perfect for a couple planning a honeymoon here. Gain a beach also remains less crowded, therefore you can take a long walk with your partner.
Q – What is the distance of Baina Beach from Baga Beach?
A – Located at a distance of 45 kilometers from Baga Beach, this beach can be accessed by visitors in just 55 minutes or an hour.
Q – What is the ideal time to visit Baina Beach?
A – You can plan your Baina Beach vacation between November to March.
Also check : missing goa quotes