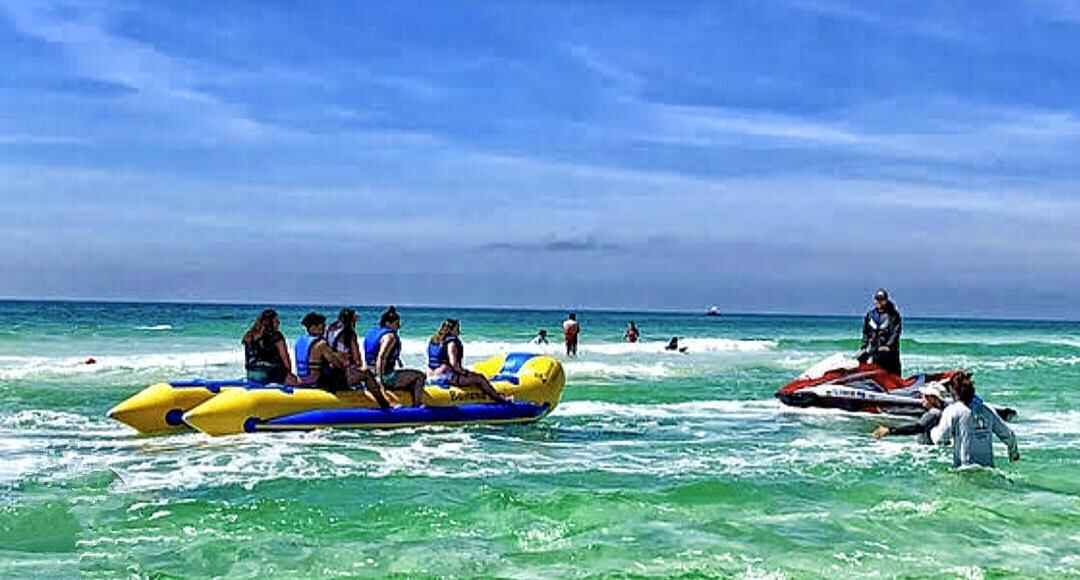 Quite close to the capital of Beach land Goa, Caranzalem Beach is embellished with soft white sand and crystal clear water. The 3.5 kilometers long stretched shoreline is ideal for a nice stroll or jog. The visitors who are planning their Goa Beach holiday with the thought of seeking solitude, practicing meditation and romanticizing a few moments with their beloved partner, must come here.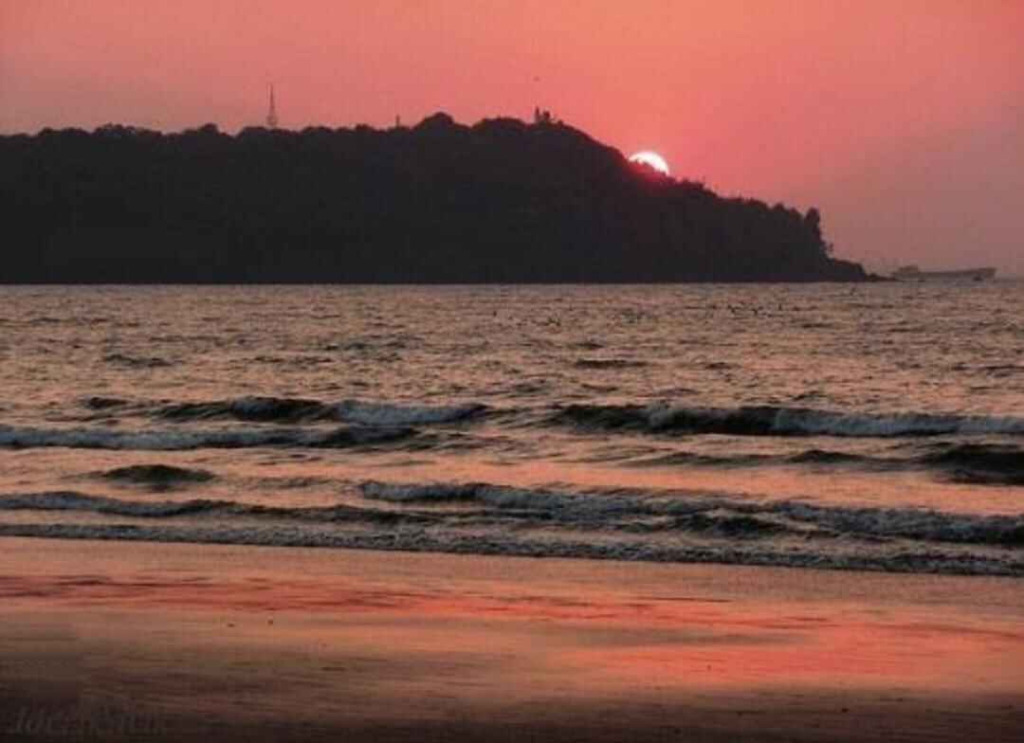 Due to being located close to several worth-visiting destinations, visitors love to plan their beach vacation at Caranzalem Beach. Here you can plunge into the fun of water sports adventure, weave some beautiful memories by visiting nearby spots and revel in the pleasure of beach nightlife.
Nature admirers visit here in bulk for viewing the sinking sun into the Arabian Sea. To make your beach plan work perfectly we have massed several pieces of information regarding Caranzalem Beach. Take a glimpse of them!
1. Alluring locations that Caranzalem Beach surroundings offer –
Closely packed with numerous adjacent beaches and other historical buildings, the nearby locations of Caranzalem Beach are worth sightseeing. You just need to walk a very few steps for exploring these jewels tucked in the land of Goa.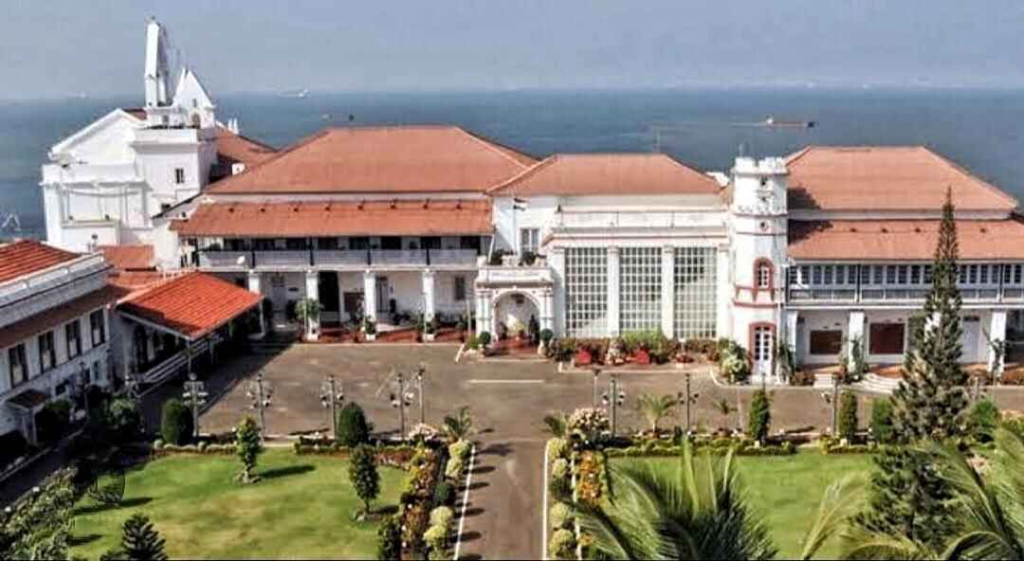 Cabo Raj Bhavan – Just 3 kilometers away from Caranzalem Beach, this one is a residential place and an ancient fort. Giving a serene view of the Zuari and Mandovi rivers, this place is pure bliss for nature lovers. History buffs love to explore the beauty of antique artifacts like the Bohemian Chandelier at this historical place. It was built in 1540 AD and came a long way from " Palacio De Cabo" to Cabo Raj Bhawan.
Dona Paula – It is a prime attraction among beachgoers. Also popular as the "Lovers' Paradise", this location tempts couples with its scenic views. Enjoying the jetty services and witnessing the mesmerizing charm of the Arabian Sea and Marmugao Harbour hits the visitors drastically. The distance of 2-3 kilometers from Caranzalem Beach can be covered in max 10 minutes.
Caculo Mall – If you want to buy some clothes, watches and other branded stuff for yourself or gifting purposes, this place can meet your expectations. Diverse shopping outlets and an amazing food court facility can help you in having a memorable weekend in Goa. The fourth floor of the mall has a gaming and bowling zone. You can try your hands at them to get entertained.
Maruti Temple – This temple is built on a mountain and is highly recognized for its divine vibe. Visitors easily buy tickets for the Darshan of Hanuman Ji. The view from the temple will surely win your heart. It is 11.4 kilometers far from Caranzalem Beach and you can reach here in nearly half an hour.
Fontainhas – The colorful houses of this place are going to add some vibrant moments to your holiday memories. You can learn here about Portuguese architecture. If you love capturing photographs, this place will be an ideal choice to include in your itinerary. A short distance of 11 kilometers from Caranzalem Beach can give you a delightful treat of Fontainhas.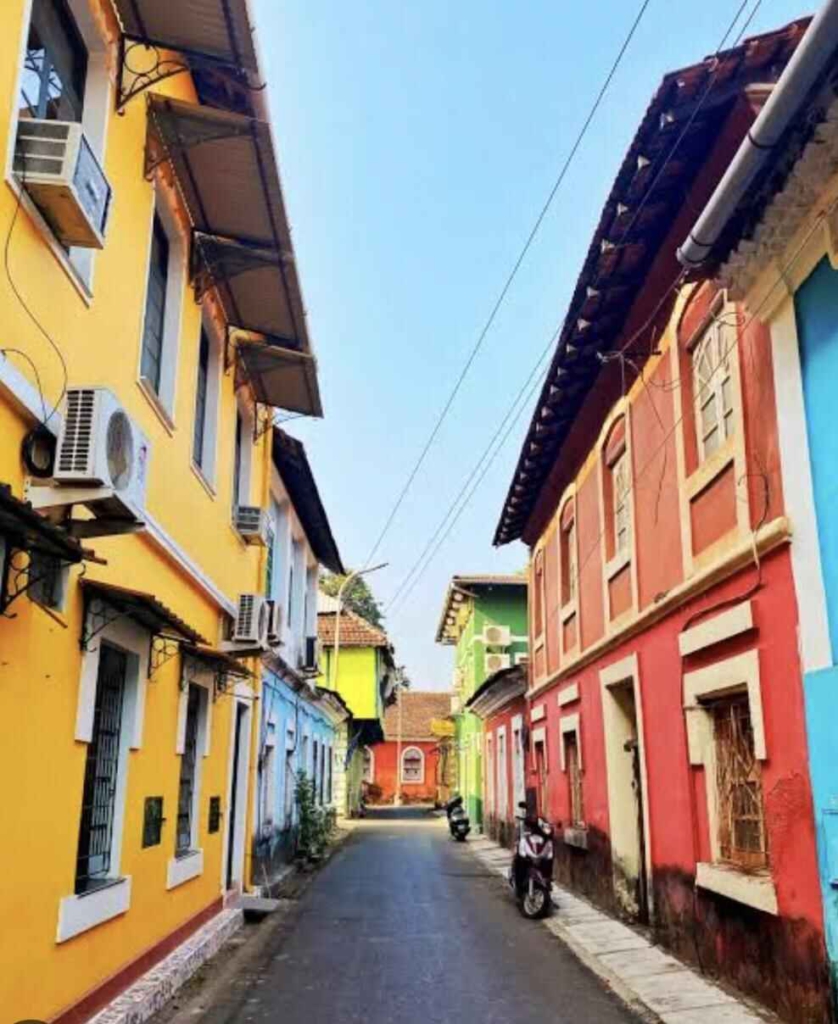 You can take a tour of nearby locations with the help of BLive electric bike services, try your hand at a variety of games at Big Daddy Casino, explore the history of Reis Magos Fort and seek divine blessings at Mahalaxmi Temple.
2. Source of thrill & adventure near Caranzalem Beach –
The confluence of the Arabian Sea, Mandovi River and Zuari River is not only ideal for sightseeing but you can dive deep into the adventure & fun of water sports here also. Innumerable options are ready at Caranzalem Beach to cater to your hunger for thrill through simple and risky rides. Beginners can learn at the academies while the experienced ones can straight jump into the seawater with quality ride equipment.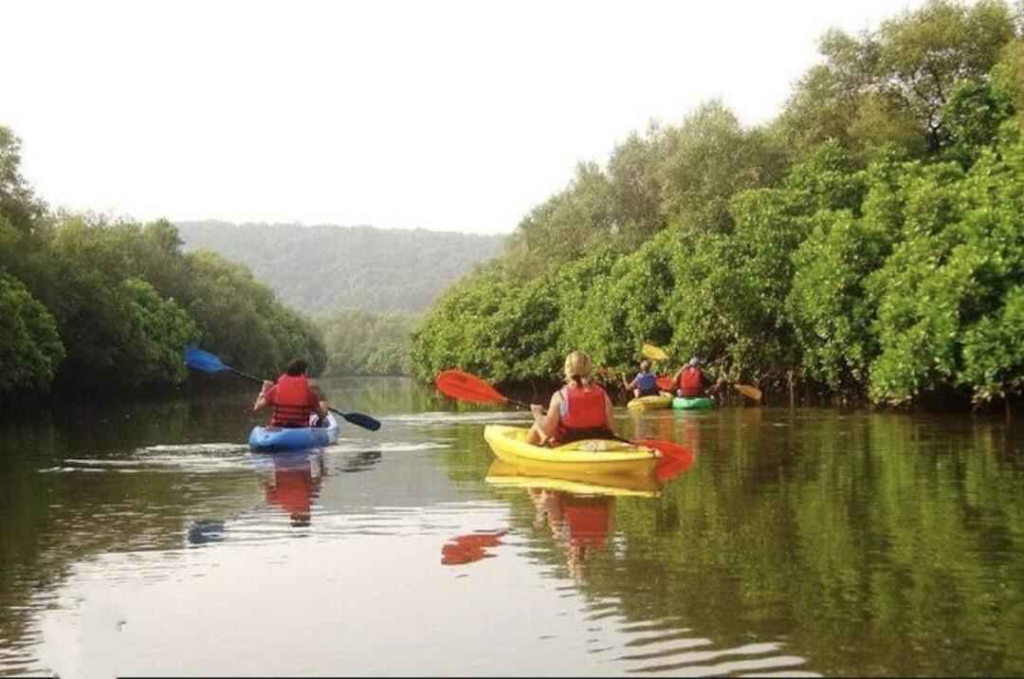 Let's know what's on the adventure platter of Caranzalem Beach water sports operators for you.
Kayaking – Whether you want to experience exotic sunset kayaking or moonlight kayaking, this location can turn your wishes into reality. Beginners or naive visitors can also try it. You simply need to use the paddle for moving forward and be ready to witness the jaw-dropping beauty of lush greenery and sparkling water. The cost of kayaking ranges between 1500 -1800 per head here.
Jet Skiing – Well, this one is not for the faint-hearted as one needs to be good enough at balancing while enjoying this ride. The trained operators guide the riders with necessary instructions. Exploring the blue water's surface at a high speed while sensing the swift breeze and water splashes will make your mood refreshed.
Banana Boat Ride – This simple yet exciting water ride is best for children and non-experienced ones. Nearly 6 – 8 people can perform this enchanting water ride simultaneously. The small bumps and falling into the water during the ride will increase the fun manifolds.
Fishing – This water activity option is for those who want to learn patience through fun. Watching several local fishermen doing their job along the shoreline of Caranzalem Beach can also be a great source of fun. Visitors love to learn from experienced ones and try their hand at catching diverse fishes.
Speed Boating – The operators provide company to those riders during speed boating who are not well versed in it. Sailing on the water's surface at a great speed spikes the level of adrenaline in fun lovers.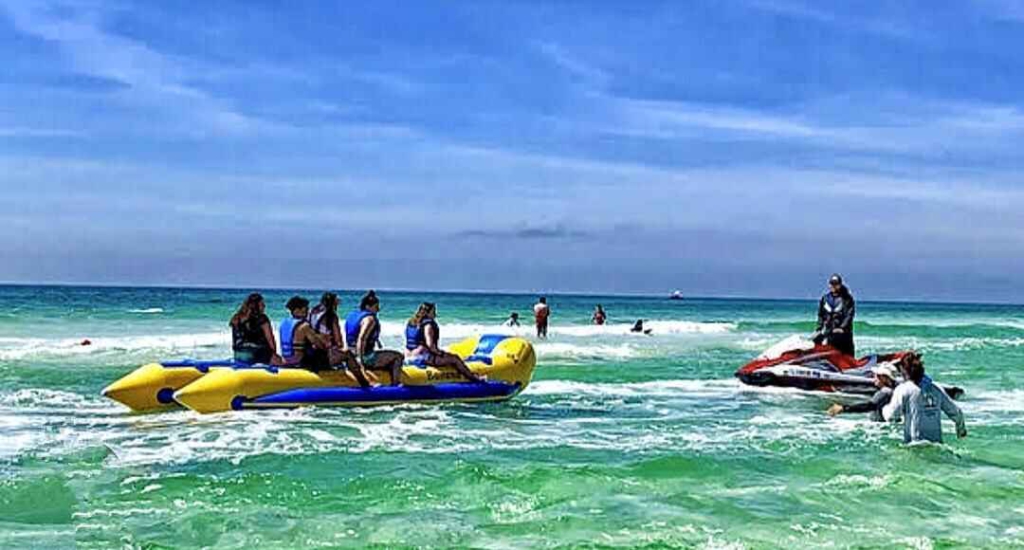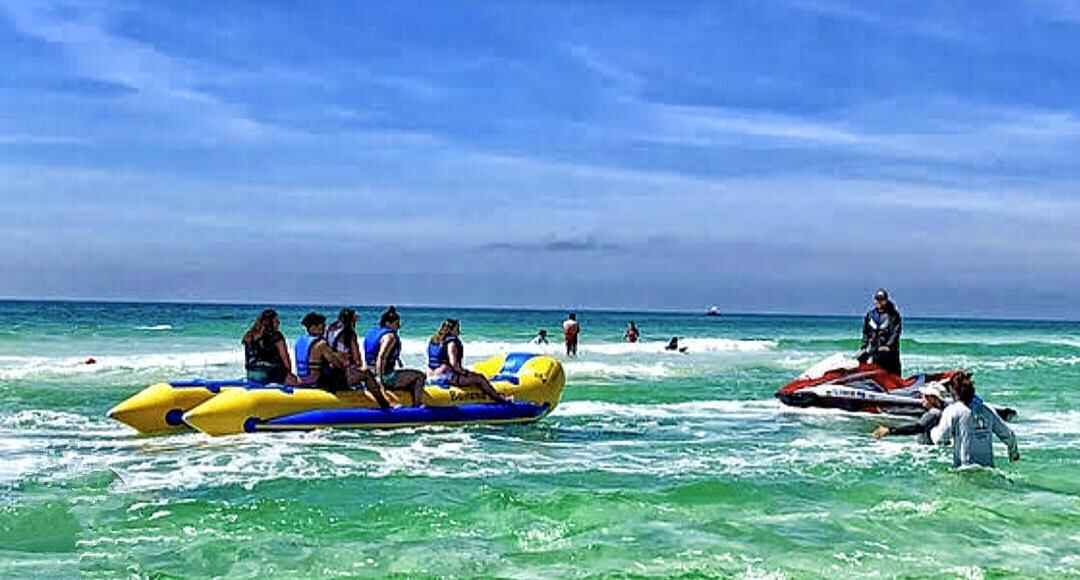 The long stretch of Caranzalem Beach and its close connectivity with other beaches offers the water sports operating teams in bulk. You can pick the best one for your group after evaluating the options and their respective prices.
3. Lively Nightlife near the Caranzalem Beach area –
Caranzalem Beach does not fall short of spots that host overnight parties. Spicing up the evenings and nights of fun lovers with great food, drinks, peppy music, live events and amazing ambiance is the key feature of such places.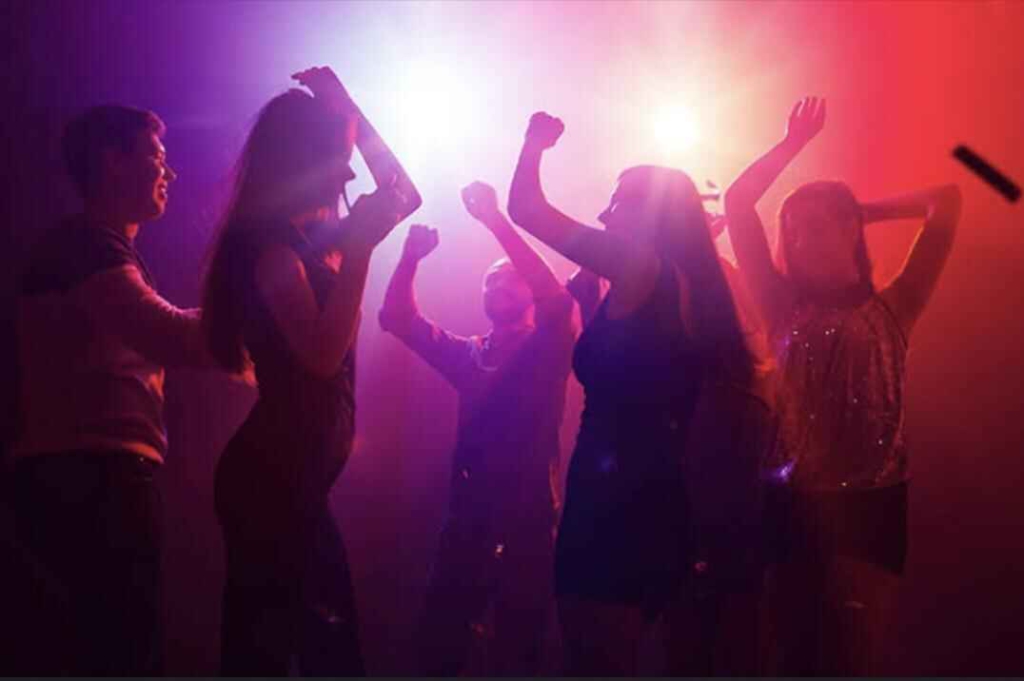 Heel Squad – Located just 10 kilometers away from Caranzalem Beach, this place is densely packed with fun frolic vibes. The courteous and prompt services of the staff in providing classy drinks and tantalizing meal combinations please the visitors the most. The engaging music played here will inject a serious dose of fun into you. The location of this leading night party club falls in Donapaula.
Aqua Bar – This nice bar and lounge facility near the beach area gives you a chance to plan a memorable evening or night out with your entire gang. Relishing the diverse variety of food with beer and alcohol while enjoying the great ambiance is something you are going to experience at Aqua Bar. It is 10 kilometers far from the Caranzalem Beach area.
Sagar View – The place is recognized for its quality food and extended range of alcohol at the best prices. Both vegetarians and nonvegetarians can cater to their tickling taste buds at Sagar View. The services of this place are available till 11 pm. You can access this location near Caranzalem on Miramar Road.
Segundo Bairro Goan Bar & Restaurant – Just 5.4 kilometers far from Carenzalem Beach, this happening place is located in the St. Cruz area of Goa. You are not going to forget about the authentic Goan food, tasty drinks and warm & cozy vibes of this place. Nearly 1100 rupees are enough for two people visiting Segundo Bairro in St. Cruz Goa.
Portugal Bar – Are you highly influenced by ancient architecture? This place is going to serve you a delightful treat to your eyes along with authentic Goan delicacies. In the evenings the visitors and locals come here to burst their stress and plunge into the wholesome vibe of fun & music. The 10-kilometer distance between this bar and Carenzalem Beach can be covered in 20 minutes – half an hour.
Pie Miguel's Lorna Bar & Restaurant – Though it's a small place located on Souto Maior Road, Caranzalem, the food & alcohol services will surprise you. Treating yourself to Feni Drink, Mackreal Cutlet, Goan Curry and Chicken Steak etc at this place will always be in your good memories. The workers here are quite friendly and you can play some indoor games here as well.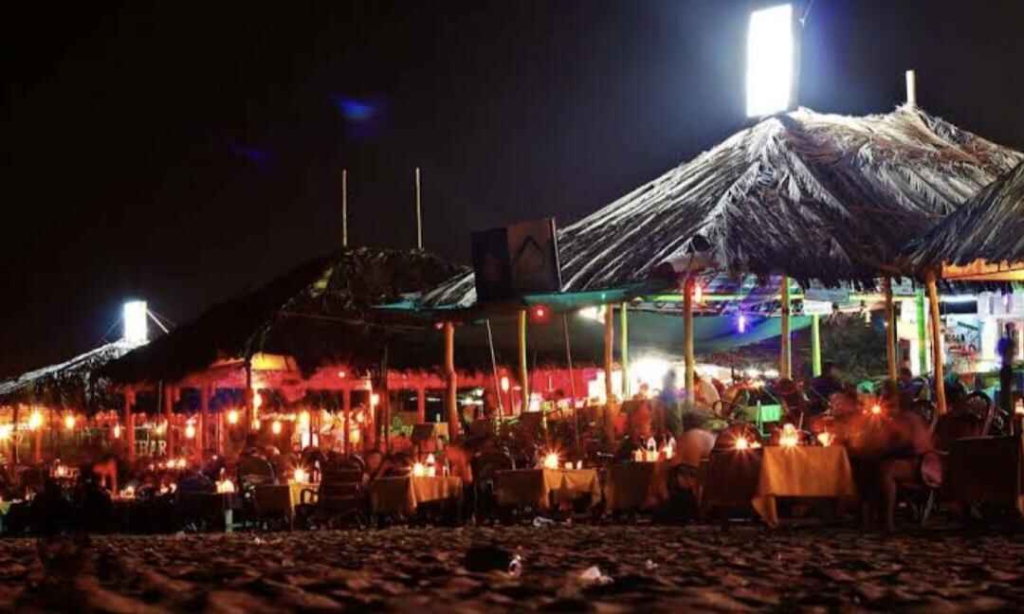 A lot more places are also located at a walking distance from Caranzalem Beach where visitors hit frequently to explore the perfect blend of fun & food.
4. Explore the market areas near Caranzalem Beach –
Caranzalem is very close to the capital of Goa, Panaji. Hence there is no possibility of falling short of the market areas while chilling at Caranzalem Beach. From buying fresh fish & groceries to antique souvenirs, adjacent locations of Caranzalem Beach offer you a plethora of options.
Donapaula Market – It is a local area market where you will find clothes, bags and jewelry etc. Along with it, you can buy fresh seafood items, fruits, vegetables and grocery items. It is just 10 km far from Caranzalem Beach. Buying stuff for your own need and bargaining with the local vendors will give you a distinct experience. The time of this market is from 4 to 7 pm.
Farm Fresh Fruits & Vegetables – One can find all seasonal fresh fruits and vegetables here at rational prices. The cordial behavior of the shop owner and workers will please you surely while buying the required items.
Taleigao Market – A range of authentic Goan materials is available here such as spices, cashew nuts, wines, seafood items, fresh fruits, vegetables and groceries, bakery items, pharmacies, chicken and other essentials etc. The roadside food stalls or outlets serve you the best street food and snack items here. For having the best experience, you must go here in the early morning. It is 10.1 kilometers away from the beach area of Caranzalem.
Panjim Market – This place is a one-stop solution for your all needs. From clothes, groceries and fruits to flowers, everything is available here at the best rates. Along with the presence of all these materials, the cleanliness and better arrangement of the market area will impress you massively. Spread in the 200 meters range, this place is a favorite spot of locals as well as visitors.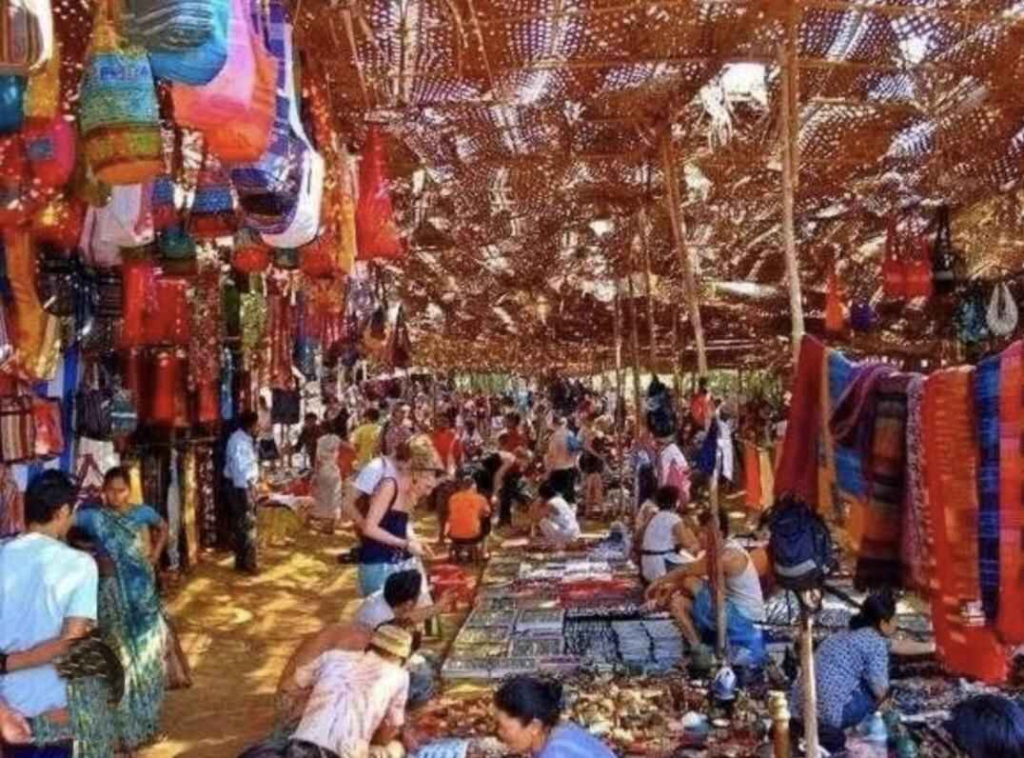 Several other supermarkets and fish stores are located near the Caranzalem area. You can access those locations by covering a small walking distance. Shopping in Goa will not only surprise you with amazing items but you'll love to learn about the culture, people and local language of the vendors also.
5. Beach Shacks near Caranzalem Beach –
Who can deny viewing a surreal sunset while relaxing at a beach shack located on the tidy shore of Caranzalem Beach? Visitors love to traverse through the colorful beach shacks in the close by locations of Caranzalem Beach.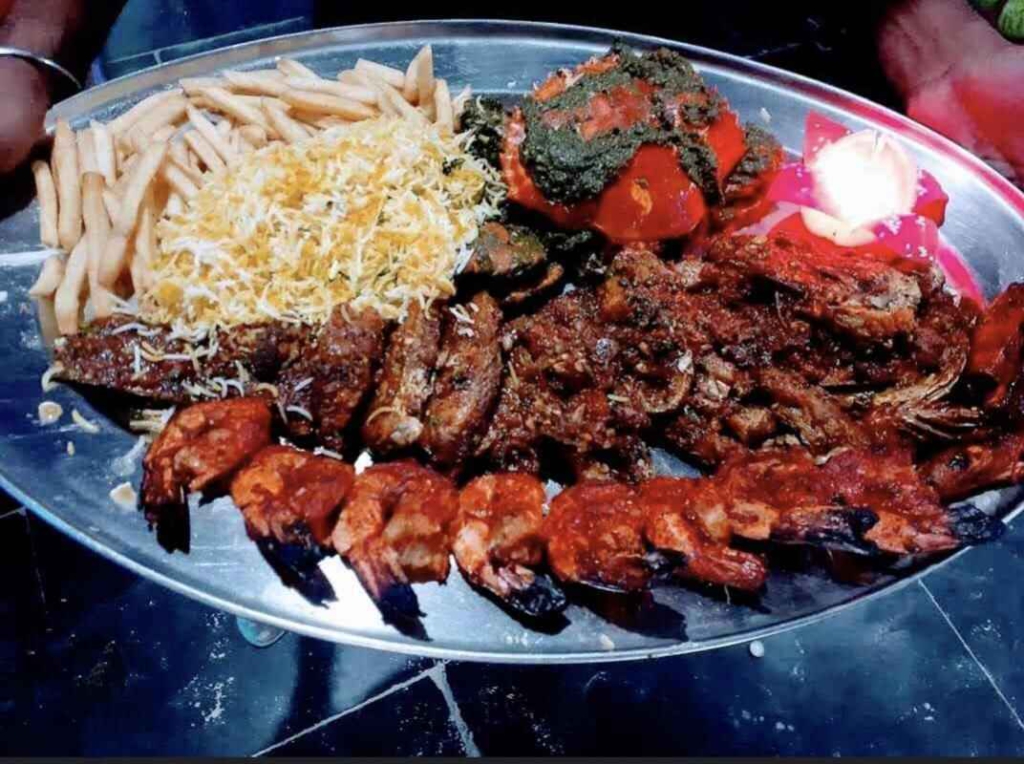 Let's know what are the hubs near this pristine beach for exploring the best hippie vibe of shacks.
Splash Beach Shack – A bike ride of 10 kilometers from the Caranzalem Beach location can enable you to access this shack in 20 minutes only. If you are willing to savor Chinese, Multicuisine, Sea Food, Goan Delicacies, North Indian and Continental in just one place, Splash Beach Shack is an idyllic location for you. Just 600-700 rupees are enough for two people to enjoy here.
Martin's Beach Corner – This little shack is located in the Miramar area of Panaji. Enjoying the beach view while having the local culinary staples spiced up with authentic Goan masala will leave an indelible imprint on your tickling taste buds. You can plan a romantic date here also as the place gives you ample privacy. Just 2 kilometers far from Caranzalem Beach, it is no less than a little paradise for food lovers.
Goan Delicacy – The quaintness and uniqueness of this place leaves no stone unturned in mesmerizing the visitors. The bar services are a true delight for the guests. Along with the food, the ambiance of the place wins the hearts of people in just a few moments suspended here. The hosts play engaging music that syncs with the waves of the sea.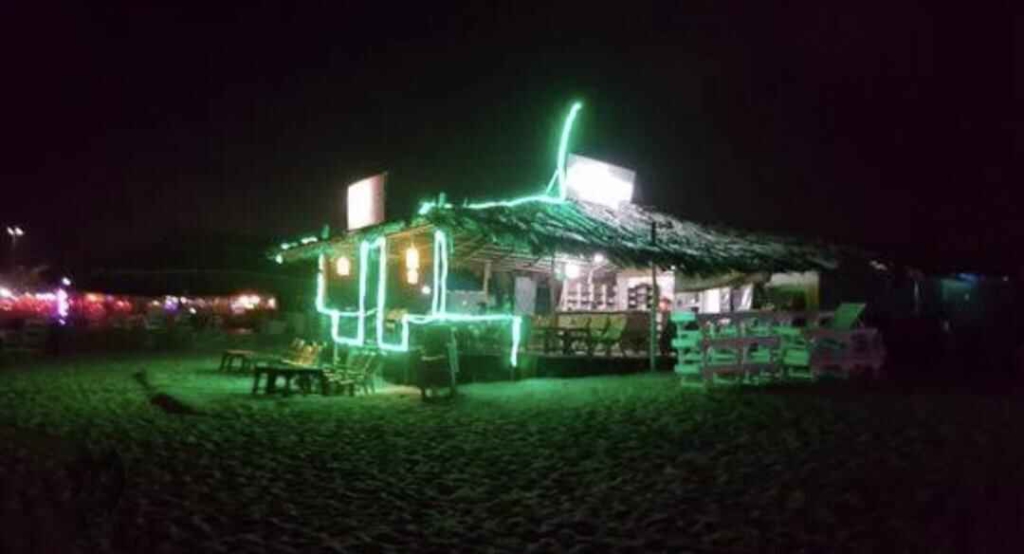 6. Best Stay places near Caranzalem Beach –
A vacation feels bland without the comfort and luxury of accommodation close to your beach area or visiting locations. Here are some top-rated resorts, hotels & Villas near Caranzalem Beach where you can experience sheer lavishness.
Regents Inn Palacio De Goa – It is a leading stay property of Panaji, located just 1 km away from Caranzalem Beach. Visitors find this hotel a synonym for luxury and comfort. The spacious rooms, cleanliness, prompt services of staff, breakfast and meal services and scenic views from the rooms etc make your stay worth memorable.
Goa Marriot Resort & Spa – Proximity to the beach area makes this place a paradise for nature admirers. The pool facility, bar services, breakfast under the shade of swaying palms, luxury rooms and enough parking amenities etc are some prime features of this stay property. It is 1.2 kilometers away from Caranzalem Beach.
Varanda Do Mor – Due to the close location with several beaches, visitors hit here for a luxury stay quite frequently. Clean ambiance, great food menu, prompt services for cleaning and arranging and an in-restaurant facility tents the guests the most. The location of the hotel is 1.6 km far from the Caranzalem Beach area.
Tree House Neptune – 1.6 km distant from Caranzalem Beach, this accommodation property is equipped with all fundamental to advanced amenities. You can find this place in the mid of the market area and casino facilities are also available in nearby areas. The ample parking facility, spacious rooms and nice behavior of staff members etc make this place perfect to stay.
Swimsea Beach Resort – You can easily access several popular locations of Goa just by covering walking distance from this resort property. Well-equipped rooms, pool services, rooms for conferences & meetings, and an open area for nature lovers are the prime attractions of this stay place. The property is located in the Panajim area.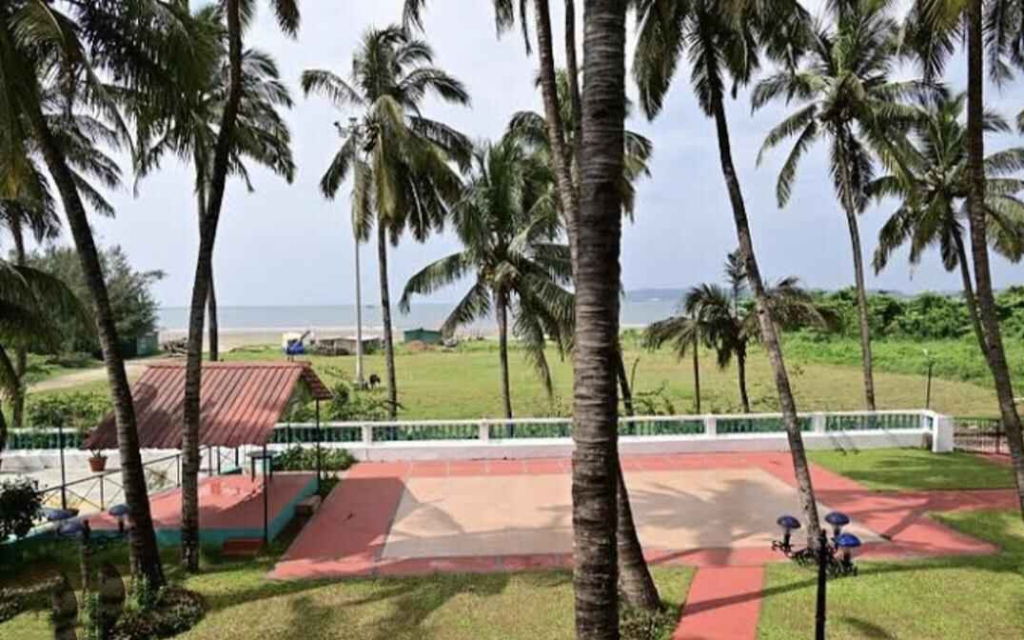 In the peak season, these stay locations receive guests in bulk across the world. You can find several other options as well that fall very close to the Caranzalem Beach area. Lucrative discounts during the off seasons will enhance the pleasure of your beach holiday.
Points to keep in mind while planning a vacation on Caranzalem Beach –
Do not miss including the sunset moments in your plan.
The beach is heavily occupied by the local fishermen hence you should try to avoid enjoying water rides that harms their job.
Do not litter on the beach area as the shoreline of Caranzalem Beach is very tidy and clean.
Frequently Asked Questions ( FAQs) –
Q – What is the best time to plan a holiday at Caranzalem Beach? 
A – The dry period of the winter season is ideal to visit here. 
Q – How far Caranzalem Beach is from the capital of Goa, Panjim? 
A – Just 5.1 km distance is between Panaji and Caranzalem Beach. You can reach here by walking or book a bike /cab ride if you have luggage. 
Also check: goa beach quotes