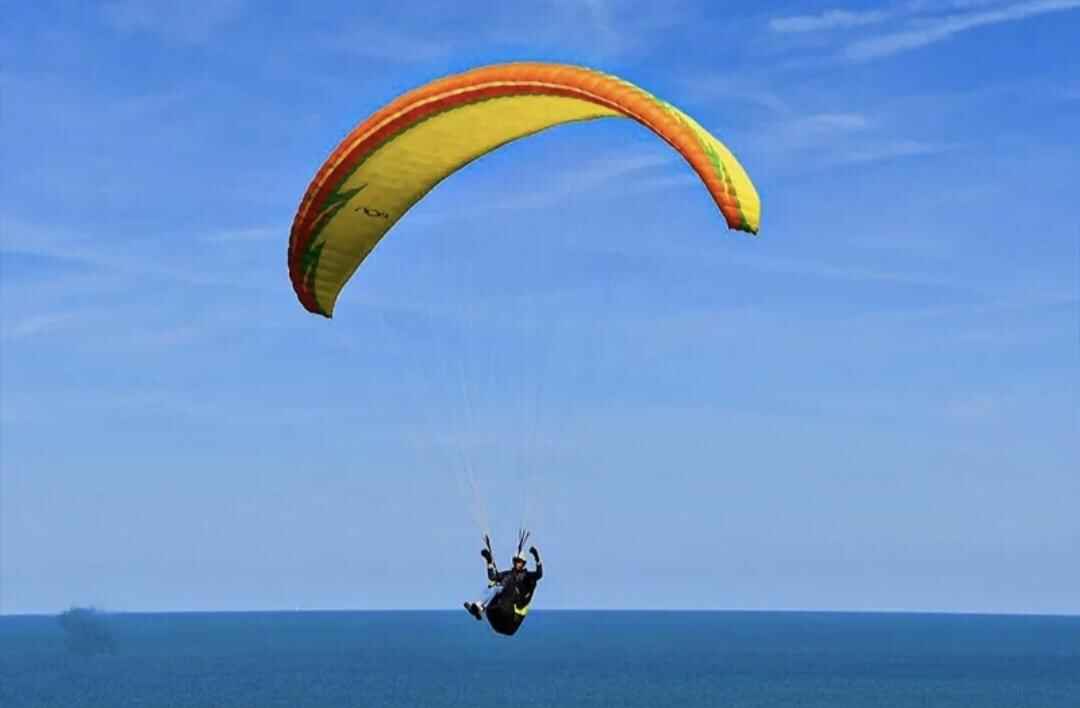 Widely admired as the white sand paradise by visitors, Palolem Beach is just another world enclosed by hillocks and palm and coconut trees. Its cleaner shoreline or call it a spotless moon crescent, makes Palolem Beach an idyllic holiday destination for those who want to relax, unwind and recharge their mind, body and soul.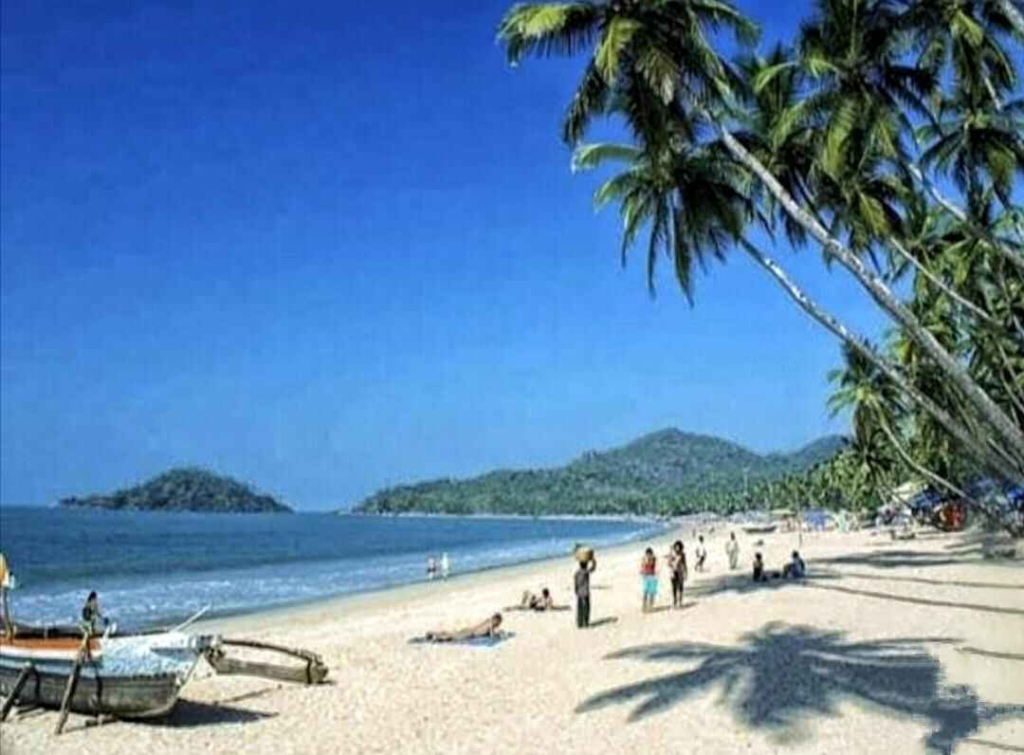 Palolem Beach was the hidden treasure of South Goa back then, now it's slowly gaining traction due to its picturesque beauty.
Not just the nature uplifts its charm among visitors but the overnight techno parties, yoga sessions near the beach, adrenaline-spiking adventure of water sports and dim-lit cafes around it for a romantic dinner also contribute equally to alluring the foreigners as well as the locals.
So what are your plans for chilling at Palolem Beach? Lounging on the beach bed with a good book and cheap beer or groove like insane in the uncanny parties organized here?
Highlights of Palolem Beach –
The tranquility spread across the entire shoreline of Palolem Beach draws solace seekers from around the globe.
The sunrise and sunset views witnessed at Palolem Beach will be reserved in your memory for a lifetime.
What is the best time to visit Palolem Beach in the year?
To revel in the beach fun up to the fullest at Palolem Beach, you must plan a holiday in the winter season. From November to February, the burgeoning natural beauty leaves the visitors awestruck. Temperature favors the wanderers to roam on or around the beach without being puzzled about sudden downpours, free from the fear of getting tanned due to scorching heat and high tides in the Arabian Sea.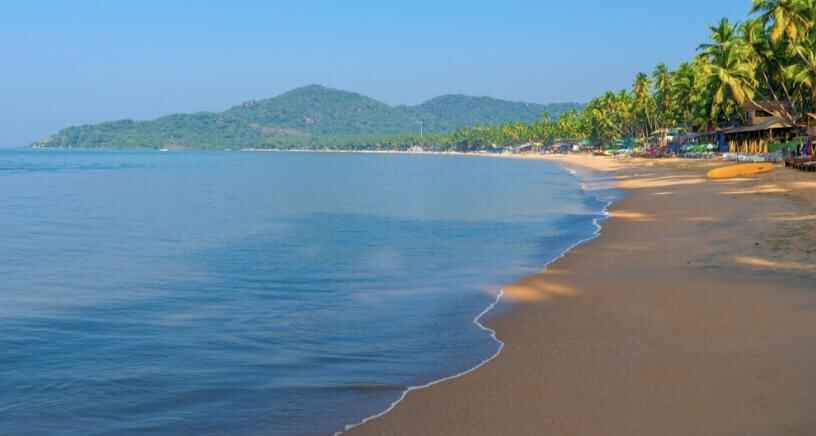 The temperature ranges between 21-30°C which is mild enough to enjoy all possible Palolem Beach activity. The water sports operators serve best the adventure beacons, shack owners embellish them perfectly to please guests, clubs host live events and fests in bulk and accommodations tempt visitors with great deals.
How to reach Palolem Beach smoothly from the popular locations of Goa?
The distance between Palolem Beach and the capital city of Goa, Panjim is 71.1 kilometers. Frequent bus, car, taxi and cab services are accessible from Panaji to Palolem Beach which takes nearly 1-1.5 hours to access the beach location.
To reach at pristine beach land of Palolem from Goa International Airport is also convenient. The distance of 64.1 km between both locations can be covered in an hour and 40 minutes by a car/cab/taxi drive.
If you are traveling via road, reach the Margao bust stand, and take a bus transportation service for Canacona bus station that charges only 40 rupees. It takes 90 minutes to reach here. From the Canacona bus stand, you can hire a rental bike, car or moped service to cover the 3 kilometers distance between Palolem and Canacona. Self-driven services will make your journey more exciting.
Several fish and ferry services are also available to drop you off at Palolem Beach from the adjacent beaches like Butterfly Beach and Agonda Beach.
1. What are the top attractions located around Palolem Beach for the finest exploration of South Goa?
Palolem Beach is much more than the scenic and tranquil vibes that prevailed on the pristine beach. You can visit the historical, natural and religious abodes located in the vicinity of Palolem Beach.
Let's know what choices one can make according to the personal interest in sightseeing.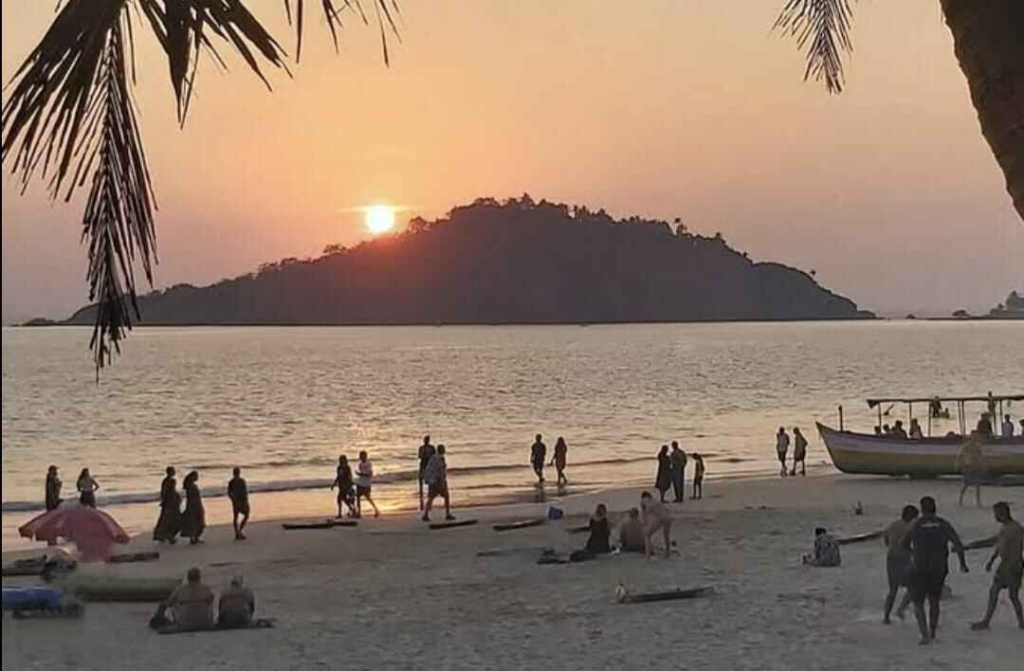 Canacona Island –
If you are planning a holiday at Palolem with your beloved partner, do not miss visiting this home to natural treasures. Stunning sunsets amidst the lush greenery will be a treat to your eyes. Spending hours while sitting quietly can be a therapy for sole travelers at Canacona Island. You can also enjoy edibles and beverages at Jojo's Sundowner near the island. The distance between the island and Palolem Beach is just 650 meters.
Cabo De Rama Fort –
Depicting the priceless glory of Hindu beliefs linked with lord Rama and the Portuguese era, the ruins of Cabo De Rama fort create a charm among history buffs. You can reach the peak of this vivacious ancient beauty enclosed with gleaming greenery to witness the most scenic sunset of your life. The distance between this fort and Palolem Beach is nearly 23-24 kilometers.
St. Anne's Church –
Also recognized as The Agonda Church among the locals, this sacred place reflects the culture and architectural style of the Portuguese era. After strolling for a long on the beach during the daytime, you can come here for a peaceful evening and spiritual realization. It falls 8.8 kilometers away from the Palolem Beach. Each kind of visitor, history lover, architect admirer and spiritually inclined people can include it in the itinerary.
Cotigao Wildlife Sanctuary –
Dotted with diverse categories of towering trees and distinct wildlife species, this location is no less than heaven for nature lovers. You can visit here in any month of the year. Well-preserved flora and fauna remain fresh throughout the year. The distance between this nature's abode and Cotigao Wildlife Sanctuary is 23 kilometers.
Kalpaka Spa –
If you want to add some royal leisure to the beach holiday, you must book a massage session at Kalpaka Spa. Its distance from the beach area is just 90 centimeters. Soothing ambiance, peaceful music, dim lights and lavish services by skilled staff etc create an idyllic place for visitors' relaxation. You can pre-book a slot here in the peak seasons.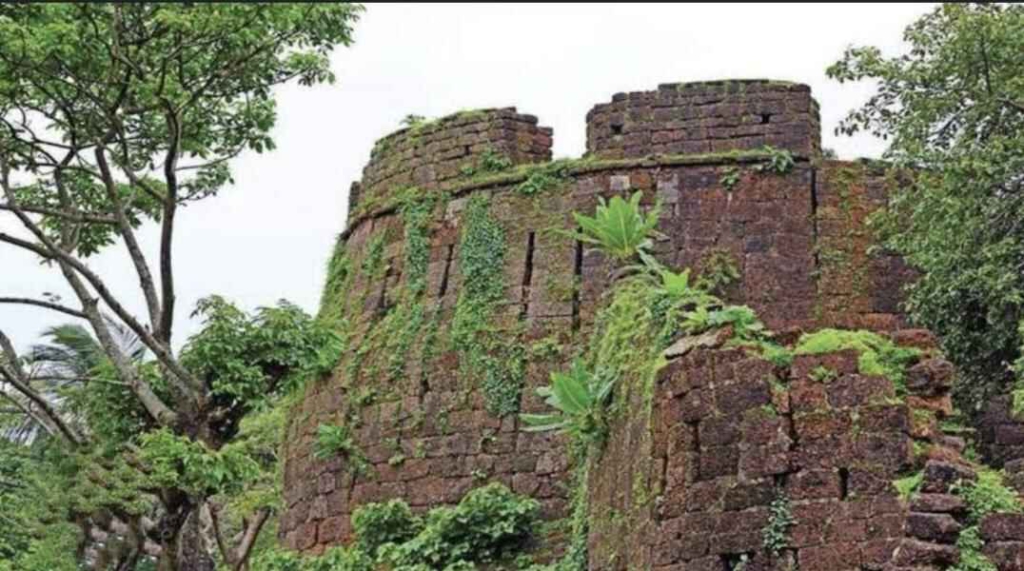 You can include some adjacent beaches in your sightseeing choices as well. Butterfly Beach and Agonda Beach are closest to Palolem Beach where you can reach by boat or ship services within a few minutes.
2. What are the adventure-boosting water sports available at Palolem Beach?
The shallow water of Palolem Beach makes the water rides even more exciting for experienced ones and safer for beginners. The availability of sports operators in good numbers helps in lessening the rush so that visitors can revel in water fun thoroughly.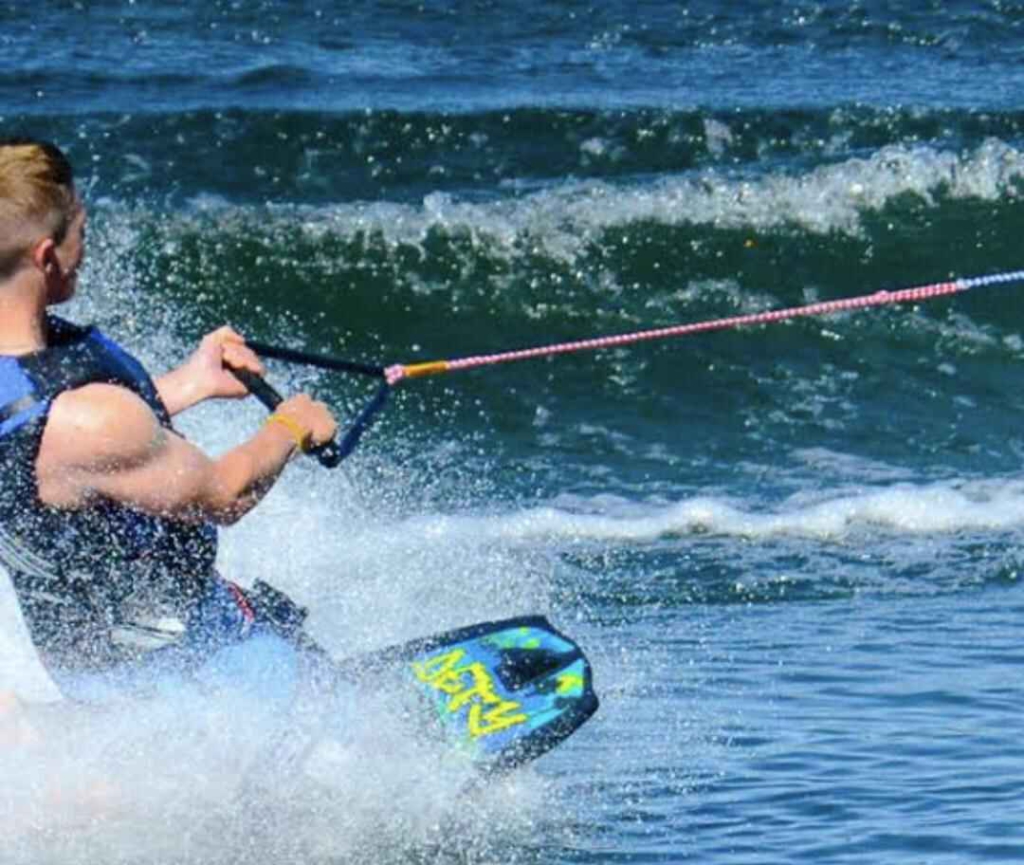 Kneeboarding –
A very distinct water sport you can try at the beach area of Palolem is Kneeboarding. Both the options are available here – boat and cable with which you can perform it. You need to sit on the board on your knees and a boat or cable will drag it in speed. Before jumping with your kneeboard in water, don't forget to learn the tricks of balancing.
Paddling –
Another smooth water activity available at Palolem beach is paddling which a faint-hearted can try as well. You'll need to balance on the board and paddle in the water to approach the further distance on the sea surface.
Water Scooter –
The thrill enthusiasts who wanna talk with wind and water splashes while navigating through the stretched shoreline of Palolem Beach must go for a Water Scooter ride. The speed is the sole cause, fun freaks like it the most. You should get proper guidance from experienced riders before embarking on your short water scooter voyage.
Kayaking –
Want to ride alone or with your partner on the blue surface? Choose the narrow kayak boats for a peaceful and smooth gliding on water and move forward by paddling a double-bladed paddle. Beginners and pro ones both can go for this water ride option.
Banana boat ride –
One of the simplest adventures a visitor can do at Palolem Beach is riding on the funny banana-shaped inflated boats. Nearly 5-6 people sit on it together and the boat is towed by a speedboat from one side. It is great fun seeing people hustling to remain at their positing during a speedy ride.
Paragliding –
To take the whole mesmerizing view of Palolem Beach and nearby attractions while flying high in the sky, Paragliding is the most suitable adventure for visitors. A parachute, some safety tools and guidance from professional trainers are enough to have that bird-eye view of Palolem Beach.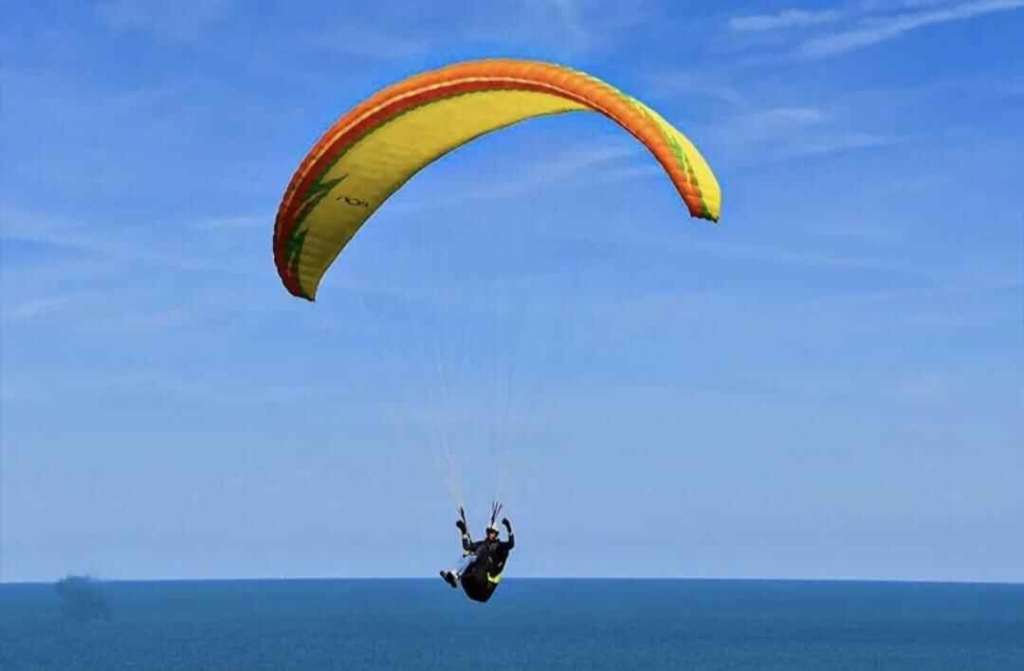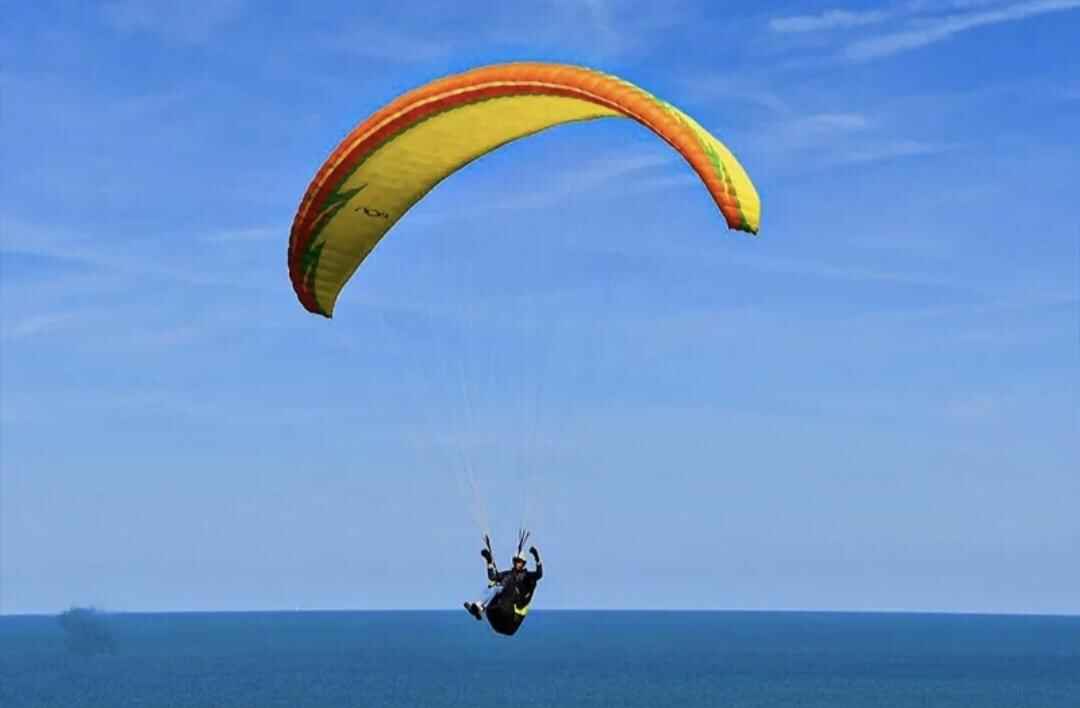 3. Which are the best markets for tourists to explore and bring souvenirs as a lifelong memory?
In the close vicinity of Palolem Beach, visitors find a plethora of stores, stalls and other vending spots owned by the locals. From daily need stuff to unique souvenirs, you will find a range of variety in the nearby markets.
Let's know where you can visit to shop your heart out.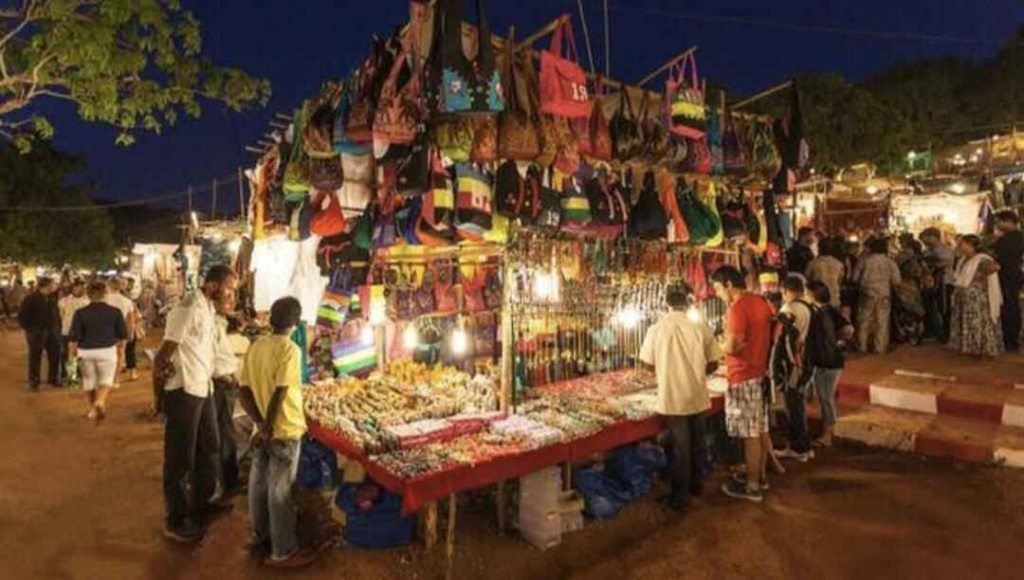 Palolem Market –
Located at a distance of 30 meters from the beach area, this place is considered a hub of tourists. Very similar to a flea market, the stalls and stalls of the Palolem market sell jute bags, crystals, clothes, handmade items, alcohol and food items etc. In the peak season, you will find it densely packed with locals as well as foreigners. But in the off seasons like May and June month, barely any stalls serve the visitors. The visitors can plan shopping here in the evening till late at night.
The Dream Catcher Shop –
Those who show an inclination towards decorative and handmade stuff must stop here to buy some souvenirs for home. Beautifully crafted dream catchers, junk jewelry and other decorative items lure visitors in just a first glimpse. It is 80 meters distant from Palolem Beach.
Kinjal Tatto Studio –
After shopping or wandering on the streets of the local Palolem Market, you can get inked with some brilliant designs on your body. Great ambiance, professional services of artists and availability of all safety measures makes it the perfect place to visit for once. The shop is popular with another name "Prav Ink Tattos Professional". You can access it just 350 meters away from Palolem Beach.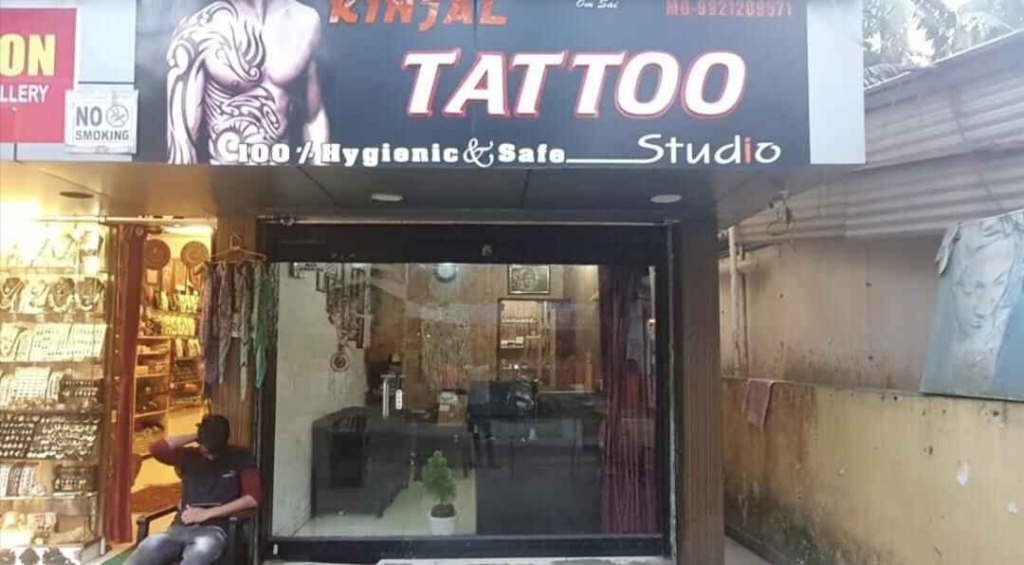 4. Where the visitors head to live the lively nightlife of Goa around Palolem Beach?
For diving deep into the ocean of fun, food and music the foreigners and locals seek the best disco clubs, pubs and night bars in Goa. Well, the close circumference of Palolem Beach falls no short of such chilled-out party places.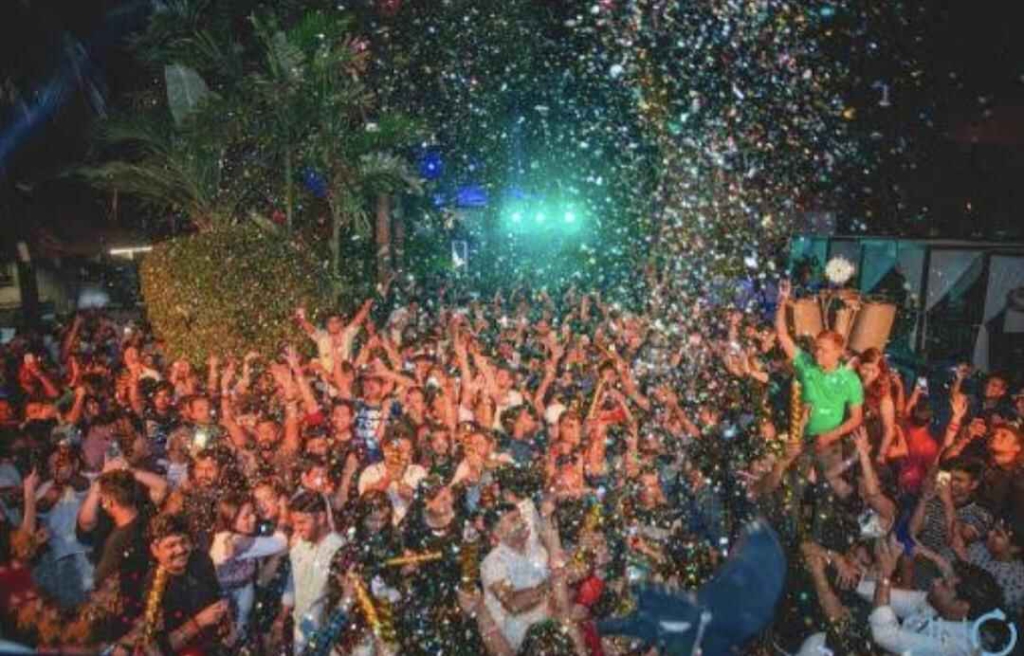 Silent Noise Club –
Akin to its strange name, the club offers some unfamiliar yet exciting vibes to first-time visitors. Wearing your headphones and grooving on the different songs played on channels will be great fun. However, it is slightly funny also to see people with quirky dance moves in a silent ambiance. The place charges 800-1000 rupees as an entry fee that includes the headphones. It is located 2.4 kilometers away from Palolem Beach.
Alpha Club –
Located just 1.4 kilometers away from Palolem Beach, this funky party location is widely recognized for its amazing sound system, hippie-style ambiance, live entertaining events, special parties, sumptuous food items, classy drinks and beer etc. This place also hosts headphone parties very frequently to lure the fun freaks. On weekends the party starts at 7 pm and continues overnight.
SundOwner –
Though the fun enthusiasts will miss the electrifying music, heavy crowd and indoor party vibes at Sundowner, the couples enjoy the light music, rustic and scenic decor and soothing vibes all around. It is located near the Canacona Island. The distance between Palolem Beach and SundOwner is just 650 meters.
Neptunes –
Undoubtedly, it is the most popular club located in Palolem that draws Indian travelers and foreigners in bulk. Here the three different DJ channels are played in the headphones of visitors. Apart from that, you can dance till your ankles ache as there is no time rule determined by the authorities of Neptunes to hamper the fun flow of visitors. It is located at a distance of 1.4 kilometers from Palolem Beach.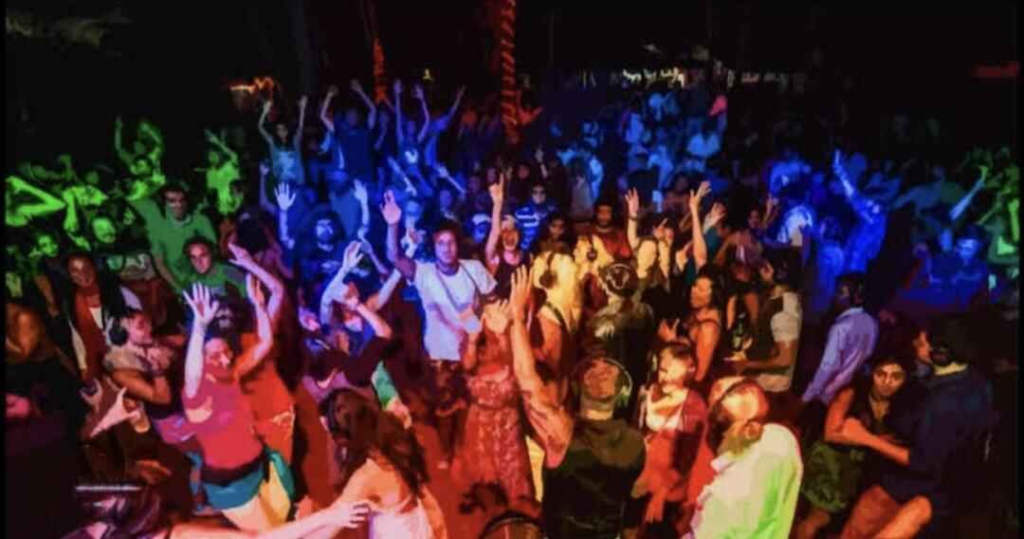 5. What are the popular restaurants and cafes near Palolem Beach to plan a family dinner or lunch date?
To cater to your tickling taste buds with authentic Goan delicacies or international cuisine, you can explore the prominent cafes, restaurants and other eateries near Palolem Beach.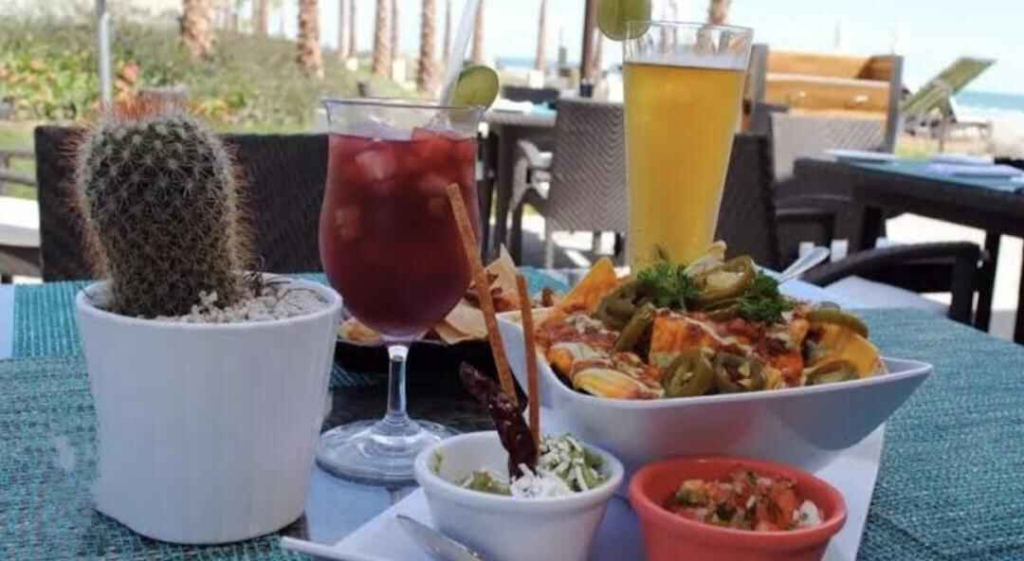 The Olive Room –
Whether you are planning a friend's hang-out or a family dinner, this restaurant meets everyone's expectations. Getting lip-smacking pizzas from 11 am to 11 pm, plenty of options in veg and nonveg categories and classic drinks etc tempts the beach visitors massively. You can pay here through online payment modes.
Cafe Inn –
Looking for a small cafe where you can enjoy a coffee date or hang out with friends near Palolem Beach? This pretty cafe having scenic ambiance is just 2.8 kilometers away from Palolem Beach. You will find here the best coffee varieties along with light snacks. Don't forget to utilize the quirky setup of this cafe in your aesthetic pictures.
Havana Cuba –
You must pay a visit here if you're drooling for a great variety of traditional Goan seafood. Having the finger-licking seafood with a favorite cocktail or beer, trying other Indian and international delicacies, listening to the live music and viewing the scenic landscape of the beach will be stored in your memories for a lifetime. It is located at 550 meters from Palolem Beach.
Some other eateries you can try near Palolem Beach are listed below.
Cafe Del Mar
Little World
Aqua
Johnny Cool's
Draupadi
Baba's Little Italy
Dragon Multi cuisine bar
Magic World Goa
6. What are the well-known beach shacks located close to Palolem Beach for experiencing a fusion of fun and relaxation?
To indulge in the realistic Goan vibe through living, food and culture, the visitors must spend a day at vibrant beach shacks available near Palolem Beach.
Take a look at what will you miss if shacks are not included in your holiday itinerary.
Marita Beach Shack –
A shack where picturesque beachfront views and great food & drinks at great prices heavily influence the visitors near Palolem Beach is Marita Beach Shack. Dumplings and steaks are highly recommended edibles available here. The friendly services of Marita Beach Shack will please you at the next level. It is 1 kilometer away from the Palolem Beach area.
Royal Touch Beach Huts –
Similar to its name, the stay facilities and hospitality of this shack are no less than a luxury restaurant or accommodation property. Relishing a variety of seafood, along with sipping a refreshing beer and gazing at the calm or insane sea waves etc impacts beach lovers the most. It is 1.5 kilometers away from the beach area.
Big Bull Beach Bar –
If you are looking for a place that depicts the finest blend of great food and quirky ambiance, Big Bull Beach Bar will surely cater to your desires. It is 1.5 km distant from Palolem Beach. Their specific recommendations will satiate your palate in the best way. You can try veg, nonveg, seafood, drinks, beers, mocktails and other refreshing drinks at reasonable prices.
Roundcube and Rose Buds beach huts are also quite prominent shacks located close to the beach area.
7. Where to stay to experience comfort with luxury near Palolem Beach?
After spending the whole day on or around the Palolem Beach area, your exhausted body will look for a stay location to get recharged for the next day.
Here are some top-notch choices regarding accommodation that are synonymous with luxury & comfort at a budget-friendly price.
Brushwood Villa –
You can plan your stay here as the distance from the beach area is nearly 2 kilometers. The lavish amenities like free wifi, a friendly area, a pool, a fitness center and hammocks will leave no stone unturned in pleasing the guests.
Palolem Beach Resort –
This absolutely stunning accommodation providing a homely vibe is just 110 meters away from the beach location. The spacious rooms with AC services, free Wi-Fi, complimentary breakfast, and other lavish amenities draw the visitors in bulk towards this property.
The Tubki Realtors –
If you are looking for a budget-friendly stay location, this comfortable place will best suit your requirements. You can take advantage of free wifi, free breakfast, pool, parking and other basic amenities in a lucrative deal. It is located at a walking distance from the beach location.
You can go through these options if the above-given properties are fully occupied in the peak season.
Lacto Cressida resort
Club Palolem Resort
Blue Lagoon Resort
O3 Beach resort
The Lalit Golf & Spa resort
Tips for travelers to make their Palolem Beach holiday memorable -:
Do not forget to keep the necessary things in your backpack like flip-flops, cotton clothes, beachwear, swimwear, hats and sunscreen etc.
Book the hotels or other accommodations before your arrival, especially in the peak seasons.
Take care of your kids when they are participating in water sports or swimming.
Keep hard cash in some amount if you want to eat at local shops and buy stuff from local vendors.
Frequently Asked Questions (FAQs) –
Q – Palolem Beach is in which part of Goa?
Q – How to reach Palolem Beach?
A – Bus, train, car, taxi, bike and ferry services are available from prominent locations of Goa to reach Palolem Beach.
Q – How to reach Butterfly Beach from Palolem Beach?
A – Through boat, ship and road transports etc.
Q – How to reach Palolem Beach from Madgaon railway station?
Q – What is the best time to visit Palolem Beach?
A – November to February.
Also Check: goa vibe quotes