Colva Beach warmly hails its admirers with the rhythmic sound of waves. Right after stepping on the doughy sand of this tropical heaven, visitors sense the gentle pat of the gentle breeze. And while approaching close to the beach, a splash of warm water will tickle your toes.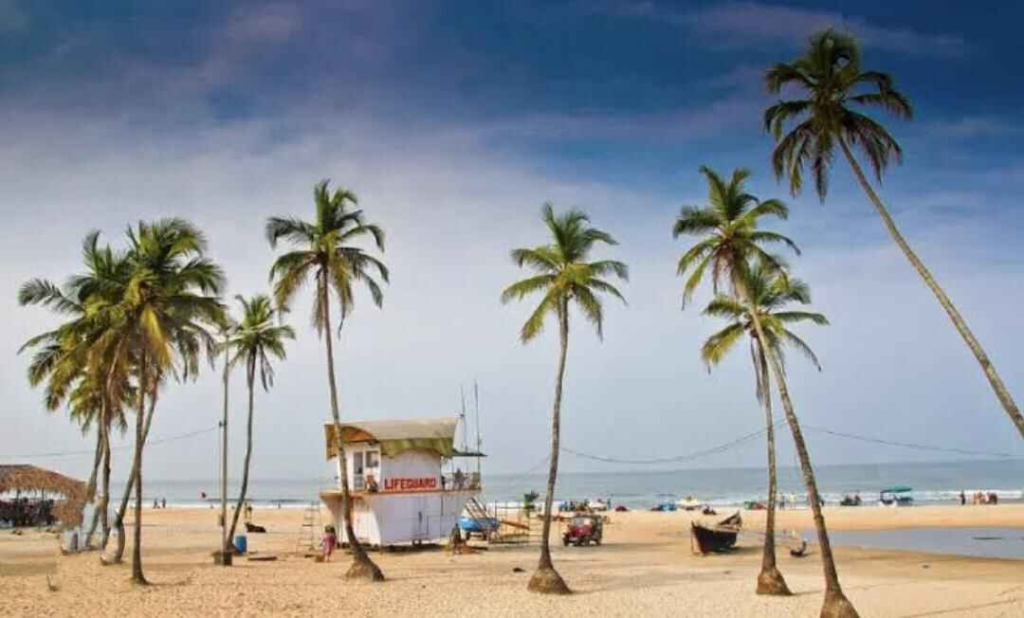 Except for the prevailed tranquility and serenity, Colva Beach is repleted with vibrancy as well. Shacks, Cafes, Clubs, Shops and Water Sports etc act as a spicy catalyst in your fun-jammed Colva Beach holiday.
Being an integral part of the Western coast of India, Colva Beach proffers you a plethora of moments to capture the essence of this pristine beach land. Plunge into the crystalline water, stroll along the extended shoreline, sit idly under the swaying palms and play beach volleyball, Colva Beach is ready to cater to all your moods.
Inevitable attractions of Colva Beach
Do not skip exploring the melange of history, nature, adventure and pious places located on the beach or at nearby locations.
Get a chance to have some knowledge about the jewels and gems from nearby stores.
Be ready to groove on the floors of dazzling night party clubs and beach parties.
Do the optimum utilization of the scenic backgrounds of Colva Beach in your photographs.
Try your hands at cooking classes, take an ayurvedic massage or go for spa services.
How to reach Colva Beach?
There are two prime ways to reach Colva Beach in a short span. You can take a cab or taxi service from Panaji which is 27 kilometers apart from Colva Beach. It takes nearly 40 minutes to access the beach from the capital of Goa through taxi or car services. Another route for arriving at Colva Beach is connected with Goa International Airport. A ride of 30 minutes can drop you on this surreal beach land. The distance between the airport and Colva Beach is 23 kilometers. However, the traffic conditions can impact the time consumed in accessing Colva Beach.
What is the best time to plan a vacation on Colva Beach?
The mesmeric treasure tucked on the South Goan land, Colva Beach is frequently visited by beach lovers throughout the year. But the most preferred time to experience the laid-back atmosphere of Colva Beach is from October to March. Though you'll find it densely packed with the crowd, it is the ideal time to ditch the cold weather that grabs most of the Indian states.
The mild temperature (20-30°C) of Colva Beach during these months offers pleasant mornings and evenings. The picturesque sunsets, late-night walks, meditation in the mornings and migratory birdwatching are some highlights of Colva Beach that you should not skip in this period.
To make your Colva Beach vacation an indelible experience, take a glimpse of its prime attractions that you must include in your itinerary.
1. What are the prominent locations for sightseeing adjacent to Colva Beach?
Though the beach is heavily occupied with the bulk of options right on the beach for fun and adventure, the iconic monuments and nature's abode are eager to blow your mind with their unparalleled beauty.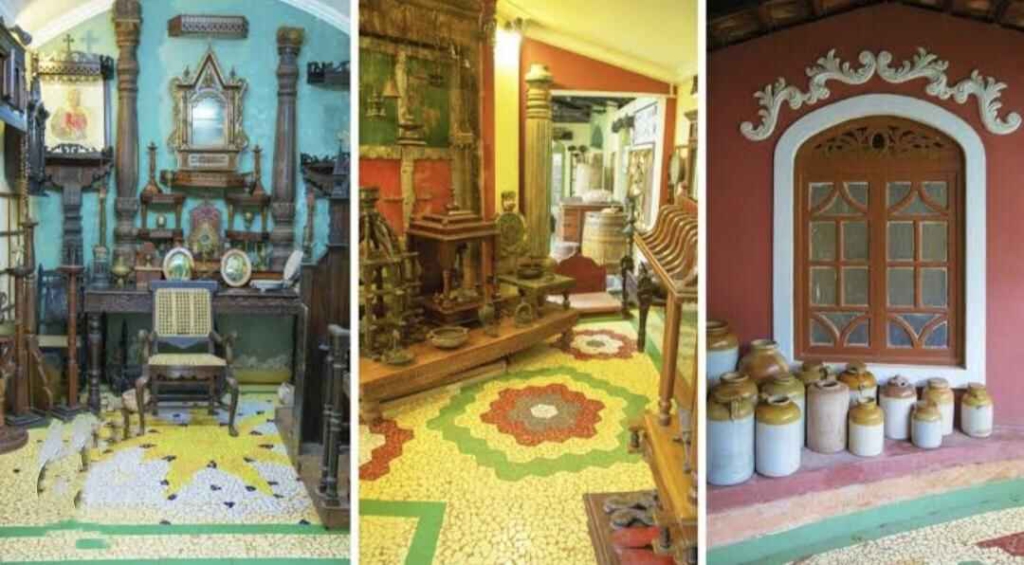 Goa Chitra Museum
Being home to more than 4000 artifacts, this museum portrays the graceful culture, history and lifestyle of Goa. It is just 4 kilometers far from Colva Beach. The entry fee for this must-visit destination is just 300 rupees. The visitors love to gaze at the perfectly curated items and find them quite engaging. You can explore this location from 9 am to 6 pm.
Church of Our Lady of Mercy
Also recognized as a revered pilgrim site of Christians, this church is a must-visit for peace and positivity seekers. This marvelous structure was established back in 1600 but renovated in the 18th century. A religious event name "Fama O Manino Jesus" is celebrated here every third Monday of October. The distance from Colva Beach to this prominent church is 650 meters. You can visit here between 7 am-8 pm.
Pernem
If you have planned your beach vacation in October month, do not skip visiting this small yet tranquil town. The grand celebration of the Dussehra festival for five days makes this town so special. At the end of the fest, Goa's biggest feast is organized here. It is just 6 kilometers far from Colva Beach. In case you are done with the clamor and rush of the beach, this serene town is idyllic to relax.
Dudhsagar waterfalls
Trust us, it is worth it to travel 56.4 kilometers from Colva Beach to witness this giant flux of milky water. Dense forests holding lush greenery, creatures and the chirping of birds make this place a piece of heaven. For exploring this beauty thoroughly you will need to complete a short trek. The only advice you need here is to take a guide for leading your group while trekking.
Basilica of Bom Jesus
Another decades-old church of Goa, Basilica of Bom Jesus is 25 km away from Colva Beach. The place draws architecture admirers, history buffs and devotees in bulk due to its magical aura. This decades-old monument is counted in the UNESCO World Heritage List. Interior carvings and Baroque architecture of this religious sight enhance its charm among visitors.
Mangeshi Temple
This location boasts its divinity and praiseworthy Goan architecture. Being one of the most revered Hindu Temples, it offers you a blissful opportunity to soak in spirituality and Hindu rituals. This sacred Lord Shiva temple is located in Ponda which is 35 kilometers far from Colva Beach.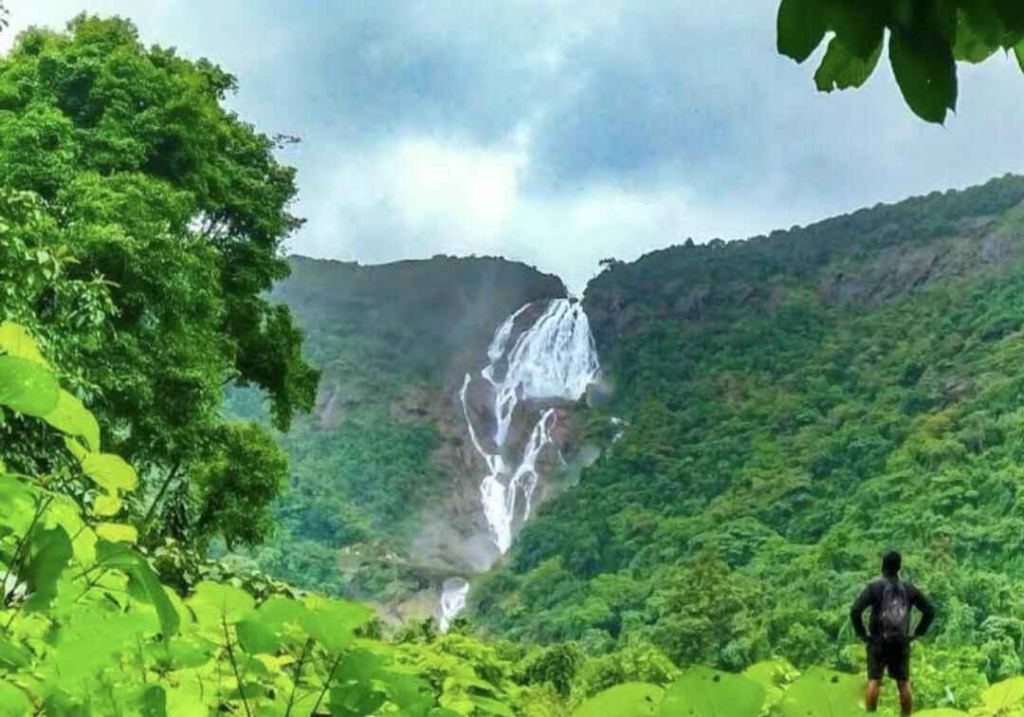 Apart from these visiting sites, Colva Beach is surrounded by several beaches as well. Hopping from one beach to another adjacent one will bestow you with various chances to explore Goa thoroughly.
2. What are the best options at Colva Beach for adventure freaks?
The mid-section of Colva Beach is full of numerous Water Sports Operators. While offering an extended range of water sports and beach rides, these operators ensure the safety of riders as well.
Let us keep you informed about the adrenaline-rising thrilling water sports available at Colva Beach.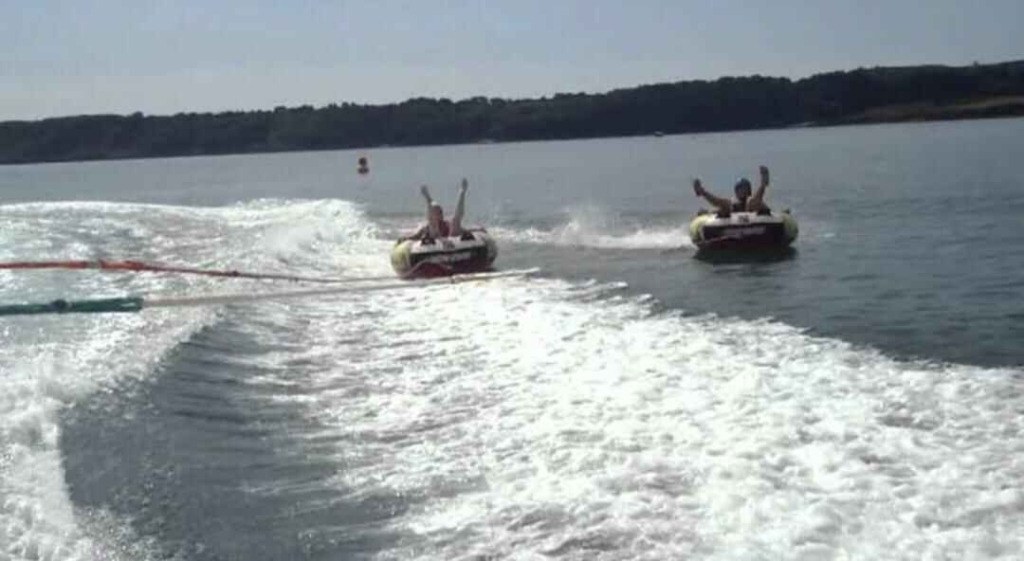 Water Scooter
You can go for a solo or couple ride on these scooters. Taking a swift ride on the insane waves will be imprinted in your memories forever. If you are not comfortable doing this exciting ride alone, perform it with an experienced rider available at the beach. The duration of the ride will not be more than a few minutes but it'll be enough to inject thrill in fun lovers.
Parasailing
No other beach activity can offer you a mesmeric view of Colva Beach other than parasailing. Having the breathtaking bird eye view of the beach while speedily flying high above the seawater will blow your mind.
Jet Skiing
Another fast-pacing and slightly tough water ride option for fun lovers is Jet Ski. Right after embarking on the skiing board, you must be ready to make a good balance between sea waves, swift winds and you. No doubt it is a perfect blend of thrill, fun and confidence.
Bumper rides and Banana boat rides
This one is a beginner and children-friendly water ride due to the advantage of performing it in a group of 5-6 people. An inflated boat surprises the riders with sudden bumps whenever a strong wave approaches it. You must be ready to fall into the water but do not get worried as you will have your safety jackets.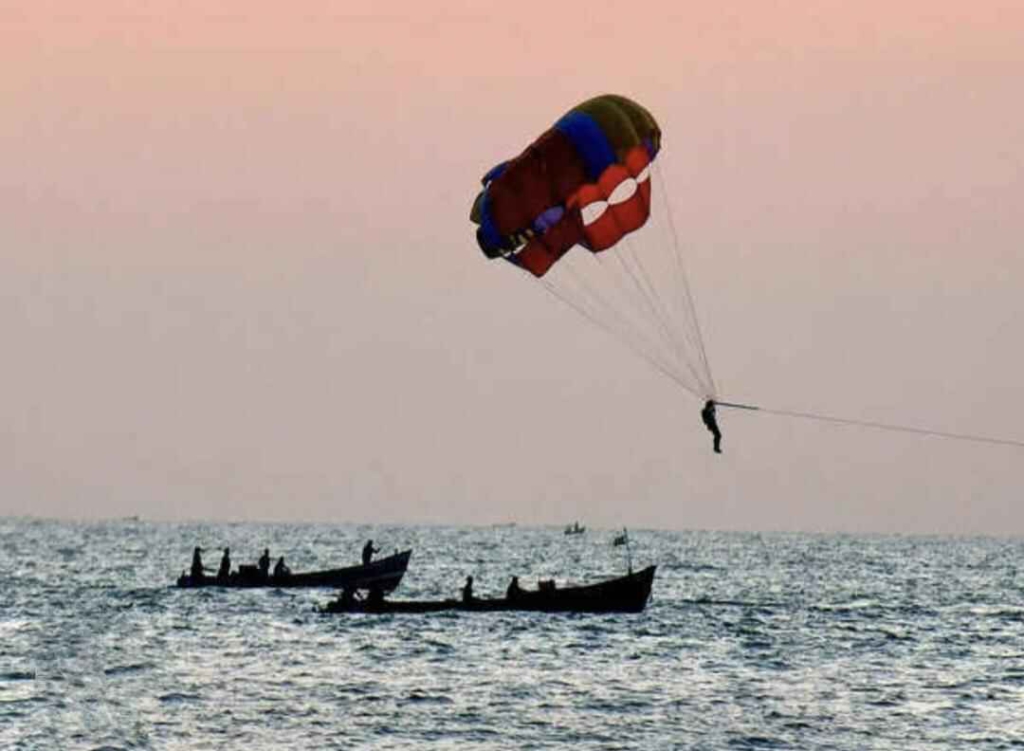 Not only the water activities but the beach activities also lure the adventure freaks at Colva Beach.
ATV ride–
The sandy beaches and stretched shoreline of Colva are ideal for navigating through the dunes. Your All Terrain Vehicle (ATV) ride will be fun packed as you can take a wholesome view of the beach area.
Zip Lining–
Colva Beach is surrounded by a few amusement or adventure parks as well. You can try more adventurous activities here like Zip Lining. The experience of suspending in the air, gliding on a zip while being harnessed with a safety tool and exploring the entire view of a picturesque landscape will hit you distinctly.
Quad Biking
This one is the perfect option for visitors who love bike riding on challenging roads. Explore the nearby areas of Colva Beach while dealing with mud pits, strange terrains and off-road trails. All you need is just hop on the Quad Bike for a different adventure.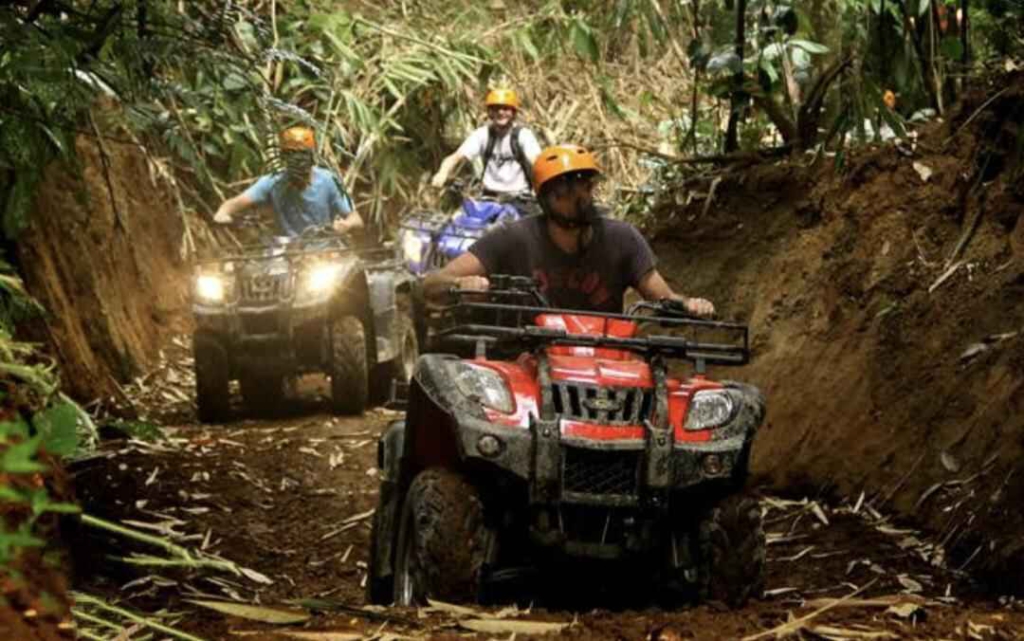 3. The best clubs and party hubs for enjoying the vivid nightlife of Colva Beach –
It will be unfair to not include the most happening places of Colva Beach in your itinerary. The below-listed bars, lounges and clubs are keen to cater to all demands of party freaks by offering a melange of fun, food, music, drinks and great ambiance.
Gatsby Pub
All young crowd comprising foreigners, locals and Indian visitors hit this place to groove on the dance floor overnight. The great music, drinks & brew, food items and perfect sitting make an ideal combination for your night plan.
Leda Lounge
This place holds a top place in the preferred list of fun as well as food lovers. It acts as a bar, casual dining place and a club to please the guests with amazing services. Multicuisine, Goan, Indian, Continental and Seafood items are the specialties of Leda Lounge in Colva. Peppy music, live performances and finely designed ambiance give add more party vibes to this location.
Boomerang Beach Bar & Restaurant
Located right on the beach, this place is recognized for its quirky pub vibe. Combing the different starters, seafood items and fish recipes with a range of drink varieties, this place is best for catering to your tickling taste buds. You can also pick a unique way of cooking fish as the place offers you a choice. Music and bar are the prime attractions of Boomerang Beach bar and just 1100 rupees are enough for two people here.
Club Margarita
The entrance and ambiance of this nightclub will grab your attention in seconds right after stepping here. Music and lights here create a paradise for party lovers. Great food combined with complimentary drinks will keep you charged the whole night.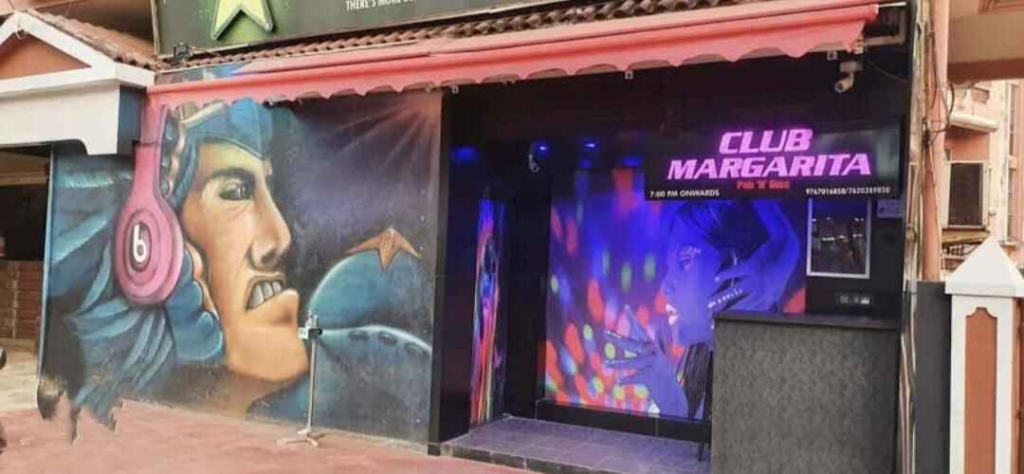 Several other options are open for you if you find the above places packed with crowds. 49ers Restaurant and Pub, sunshine disco, outback bar, coco del Mar, casa la Bar, viva goa bar and lucky star bar are other options with a great party vibe near Colva Beach.
4. Shop your heart out at these markets –
The most convenient way to evoke a well-spent vacation is by looking at the souvenirs bought from that location. Colva Beach gives you ample opportunities in the form of stalls and markets located quite close to the beach.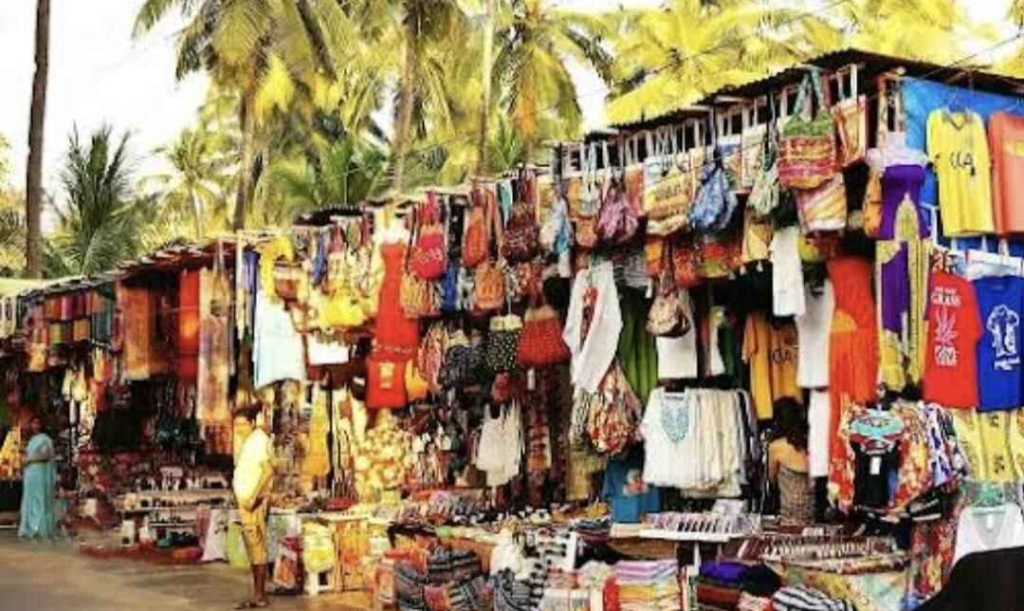 Colva Beach Market
The colorful stalls of Colva Beach Market is full of unique souvenirs, clothes, decorative items, footwear and art stuff. Local vendors sell here the best Goan spicy snacks and other food items. Here you can enjoy the smooth pocket-friendly shopping.
Colva Fish Market
Fish lovers can not skip visiting here for buying the desirable fresh fish at reasonable prices. Apart from the products, the cleanliness and perfect management of stalls in the market also impacts the visitors. Usually, the women vendors set up their stalls here and offer the best services to buyers. It runs between 8 am to 8 pm.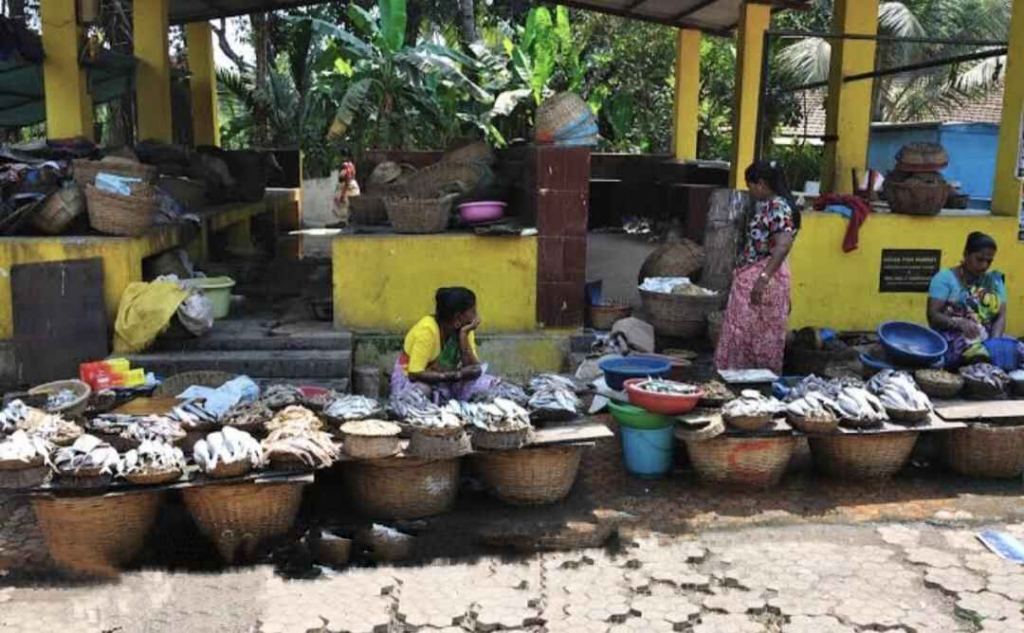 Greenmarket
Here you can find a variety of clothes, jewelry and other daily needs objects at the best prices. The clothes available here give an authentic Goan vibe. Additionally, the behavior of shoppers selling products here is quite cordial. You can easily bargain and pick a product at slightly low prices. Green Market closes at 11 pm regularly.
The street markets of the Colva Beach area offers quality cashew, nuts, spices, handicraft items and sculptures etc. Finding the perfect beachwear or swimwear is also not a big deal here.
5. Relax at the beach shacks of Colva Beach –
Who can ignore the colorful huts, incredible seafood & drinks, vibrant music, live shows, perfect sitting and a hippie ambiance of Colva Beach shacks?
Here are the best huts located near Colva Beach.
Pinacolada Beach Shack
Want to enjoy authentic Goan seafood or veg items & drinks while enjoying the scenic beach views? This shack is perfect for fulfilling such a purpose. The cordial staff will arrange your sitting at the beach side. You can also book a table having a setup of romantic dinner here. It is near the beach resort on Colva Road.
Joecons Beach Shack
The shack offers a sumptuous European breakfast with an eye-catching view of the Arabian Sea waves. The ambiance of this shack is astonishing and the pleasure of relishing great food enhances when your feet get into contact with soft, cold sand and you sense gentle pats of mild breeze here.
Sandipt Beach Shack
As the name signifies, this place was owned by Sandy and Patrick first. Visitors come here for relishing the mouth-watering seafood with refreshing drinks. The views you'll see straight from your sitting will be a true delight to your vision.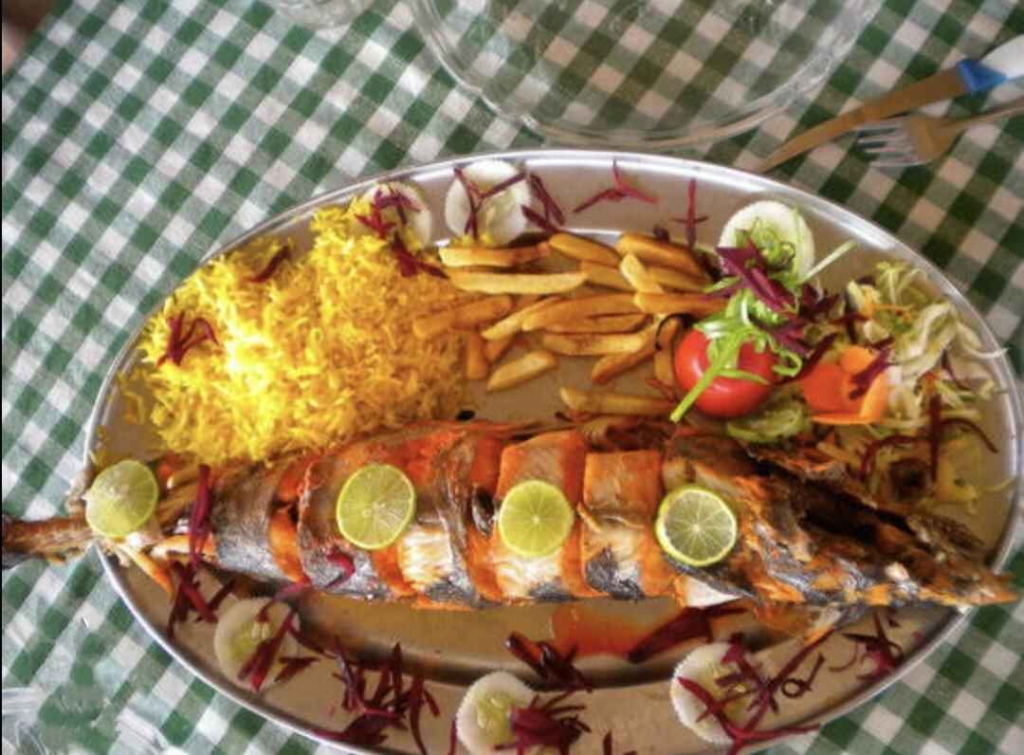 Several other prominent beach shacks located near Colva Beach are Rafael's, Pedro's, The Baggie's Cafe and Escos Sun and moon bar etc.
6. Top-rated resorts and luxury hotels near Colva Beach for a memorable stay –
To attain the most relaxing nights or afternoons after chilling or partying on the beach areas, you must look for an accommodation equipped with all basic & advanced amenities.
Colva Beach does not fall short of treating its guests with classy stay locations.
Longuinhos Beach Resort
The property is located quite close to Colva Beach. Here the visitors enjoy the tropical green gardens, beach views, prompt & friendly services, spacious & clean rooms and enough parking area. You can order food for yourself from the inside restaurant facility.
Baywatch Resort
The poolside lounge, perfect sitting areas, tidy rooms with private balconies and all the luxurious facilities you desire for an amazing stay are here to please you. The location of the resort can be accessed through a good walk of a few minutes.
The Golden Palm Hotels & Spa
The deluxe rooms of this renowned luxury hotel provide a dreamy stay to its guests. 24 hour dinning restaurant, bar facilities, private pool, Varanda, Parking and all-time room-keeping services make it a perfect lavish accommodation.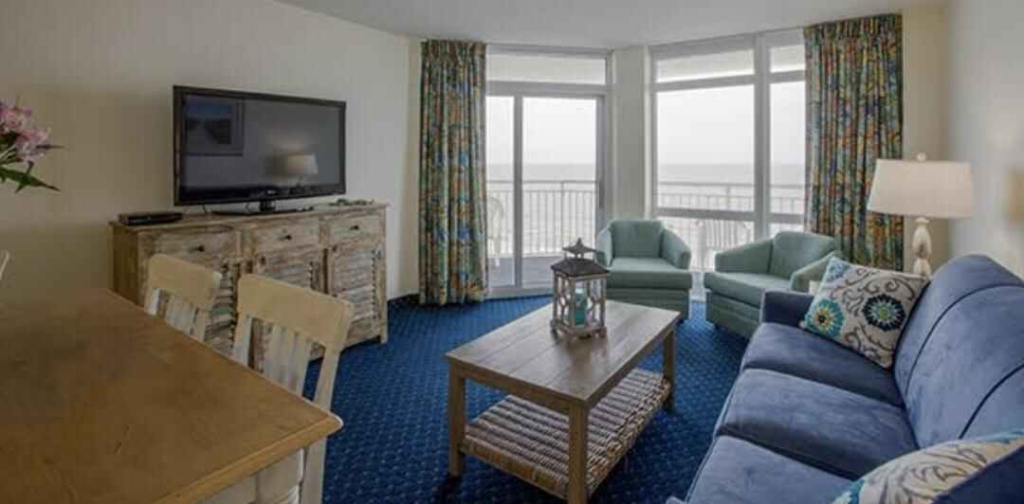 Here are some other choices for your comfortable stay. Hotel Lucky Star, Jimi's Cottage, Club Mahindra Acacia, Silver Sand's Beach resort and William's beach retreat etc. Villas near Colva beach is also a good option to stay.
Tips for travelers to make your Colva Beach indelible –
You should avoid approaching small and less popularized jewelry shops as they trick the customers while selling duplicate items.
Do not miss taking your table and umbrella without paying any cost at the beach shacks.
Getting friendly with strangers can be risky for visitors.
Frequently Asked Questions (FAQs)-
Q – Are dolphin cruises available at Colva Beach?
A – Yes, you can enjoy it with the help of several water sports operators.
Q – Can we enjoy sea facing candlelight dinner at Colva Beach?
A – Yes, several restaurants and beach shacks offer the facilities of candlelight dinners in the beach area.
Q – Is there any Casino facility near Colva Beach?
A – Yes, some prominent casinos available near Colva Beach are Deltin Royale, Bid Daddy and Casino Pride etc.
Also check: parasailing quotes for instagram