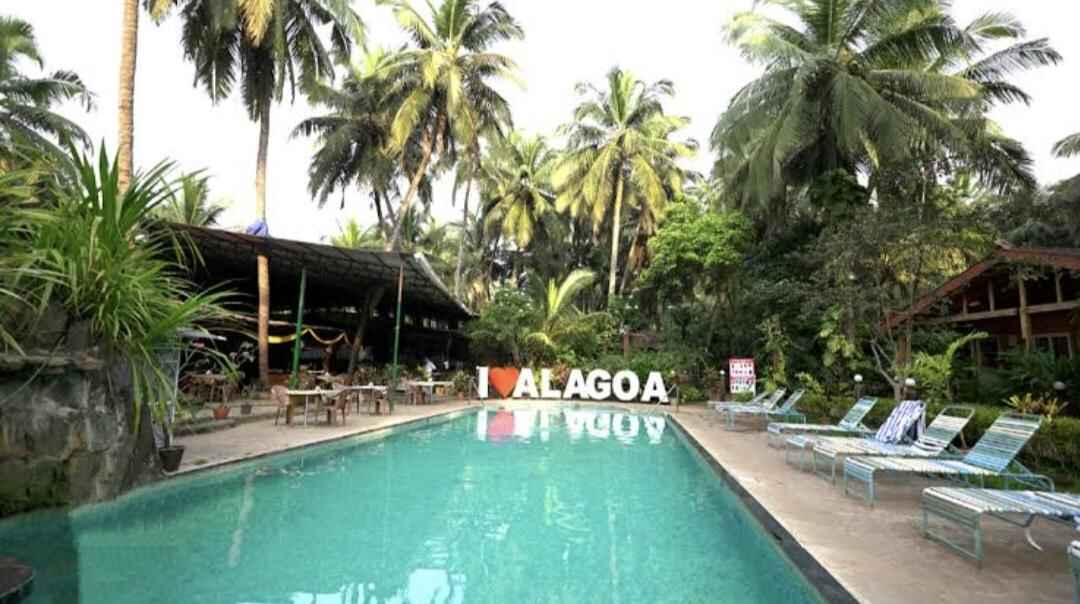 Dreaming about a vacation far away from the glitz and glamour of swarming cities, what else can substitute the holiday vibes of Goa Beaches? Well, this pristine beach land extends a plethora of choices to the visitors but South Goan "Majorda" beach holds a significant charm among them.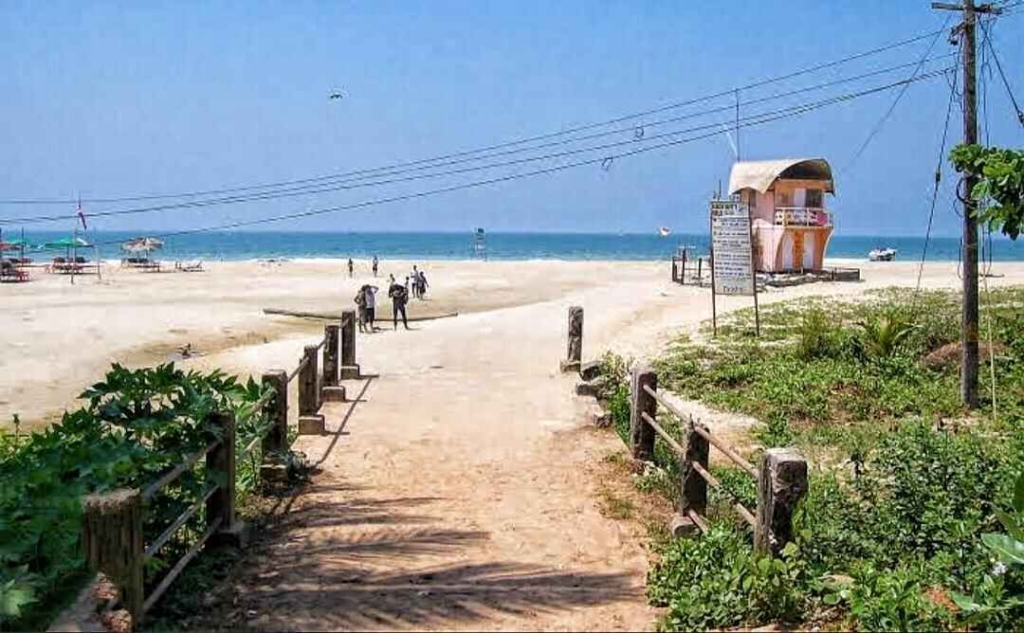 This stunning beach is undoubtedly a synonym for the unparalleled beauty of paradise. Being sandwiched between Utorda and Betalbatim beaches it offers an extended stretch of golden sand gleaming due to each reflection of the balmy sun.
The widely spread tranquility, catchy waterfront, swinging palms and blooming nature with the lush greenery of Mjorda Beach win the hearts of solitude seekers. Do not get caught in the misapprehension that it is only a hub of peace, the adventure, fun and food will also blow the minds of fun freaks.
The major attractions of Majorda Beach
Missing the bakery shops of Majorda Beach is equal to sin if you love baked items. It is believed that the Portuguese make the villagers of Majorda learn to bake European bread.
Exploring the nearby village area will meet you with exceptional Goan people and their culture.
Experience the religious significance of Majorda Beach as it is said Lord Rama came here in search of his wife Sita. Due to this reason, the southern part of the beach is recognized as Cabo-De-Rama.
What is the best time to plan a vacation at Majorda Beach?
To witness the blooming beauty of Majorda Beach, you must pick a time between November-February. In these months not only the amplified beauty of serene nature impacts the visitors but the bustling shacks, bars, water sports locations and nightclubs also stir the souls of fun enthusiasts.
The clear sky at Majorda Beach during these months brings no rain, no scorching heat, no sweat and most important, no worries before going anywhere. Lounging on the beach beds under the balmy sun and shades of swaying palms will be one of the most pleasurable experiences for you at Majorda Beach.
How to reach Majorda Beach easily in less duration?
The two prime destinations of Goa from where visitors frequently visit Majorda Beach are – Panjim and Goa International Airport.
Panjim the capital of beach land, Goa is 29 kilometers apart from Majorda Beach. It takes nearly 30-40 minutes to cover this distance by bike, taxi or cab service. Charges for hiring taxi services will be approximately 1000 rupees.
The Goa International Airport is 22.6 kilometers distant from Majorda Beach. A safe ride will require 30-35 minutes to access the beach location from the airport. Different transportation services charge different fares. You can pick the best one according to your convenience.
Great vacation planning comprises several aspects and in-depth information about nearby locations is an integral part of it. Here we have rounded up the list including all spots located near Majorda Beach that you must visit while holidaying here.
1. What are the best sightseeing options around majestic Majorda Beach?
After accomplishing the main aim of exploring Majorda Beach, the visitors love to hit the prominent locations near the beach area. The below-listed places must be involved in your itinerary.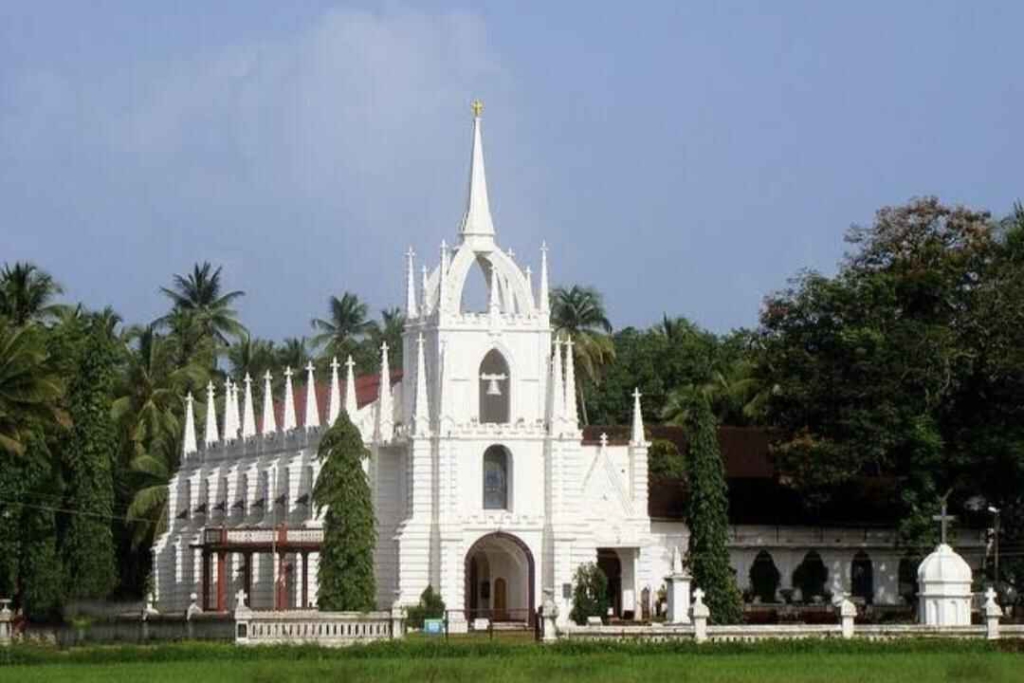 Our Lady of Grace Church –
Unlike most churches of Goa that portray ancient Portuguese architecture, the Grace Church shows glimpses of IndianBoraque Style. Located 9.6 kilometers away from Majorda Beach, this sacred church spreads peace and positivity. If you have planned your vacation in February month, do not miss the grand feast organized here.
Damodar Temple–
Located on the banks of the Kushavati River, this pious place is an abode to Lord Shiva's manifestation – Lord Damodar. It is 9.2 kilometers away from Majorda Beach. Along with the surreal ambiance, the surroundings of this temple are ideal for a spiritual visit and meditation. The Kushavati River offers some remedial benefits to the devotees who take a dip into it.
Basilica of Bom Jesus –
This UNESCO world heritage sight is 28 kilometers distant from the Majorda Beach area. Being a marvelous ancient Baroque architecture and home to St. Francis Xavier's mortal remains, this holy church grabs the attention of history buffs, spirituality seekers and admirers of old architecture. The Catholic followers visit here frequently with great faith and it is one of the most prominent churches in South Goa.
Monte Hill Chapel–
The splendid view of this decades-old rustic chapel is worth capturing. The site is mostly picked by couples to perform a wedding here. The breathtaking surroundings of the Chapel are repleted with calm nature. You must witness the beautiful sunset here. The chapel is located within walking distance of Majorda Beach.
Mother of God Church–
Built in the Portuguese era, this church is also recognized as Majorda Church among locals as well as visitors. The reconstruction of the church in 1739 enhances the spiritual significance and historical value of this place up to manifolds. It is just 2.1 kilometers far from Majorda Beach and beachgoers can take a good walk to access this location.
Goa Chitra Museum –
To take a glimpse of the agrarian Goa lifestyle and a few technologies, you can pay a visit to Goa Chitra Museum located 8.8 kilometers away from Majorda. Nearly 4000 artifacts are well preserved here that includes pottery, ancient crafts, agricultural tools and musical equipment etc. If you are having a family trip, you must take your kids here as it organizes some special knowledgeable events for kids.
Carpe Diem –
If you have a great inclination towards the dash of art and creativity, Carpe Diem is the unavoidable place for you. Here you will find a perfect combination of an art gallery, a ceramic studio and an amazing cafe. After exploring the plethora of creative things you can order great food to treat yourself with delight. The location is just 1.1 kilometers distant from Majorda Beach.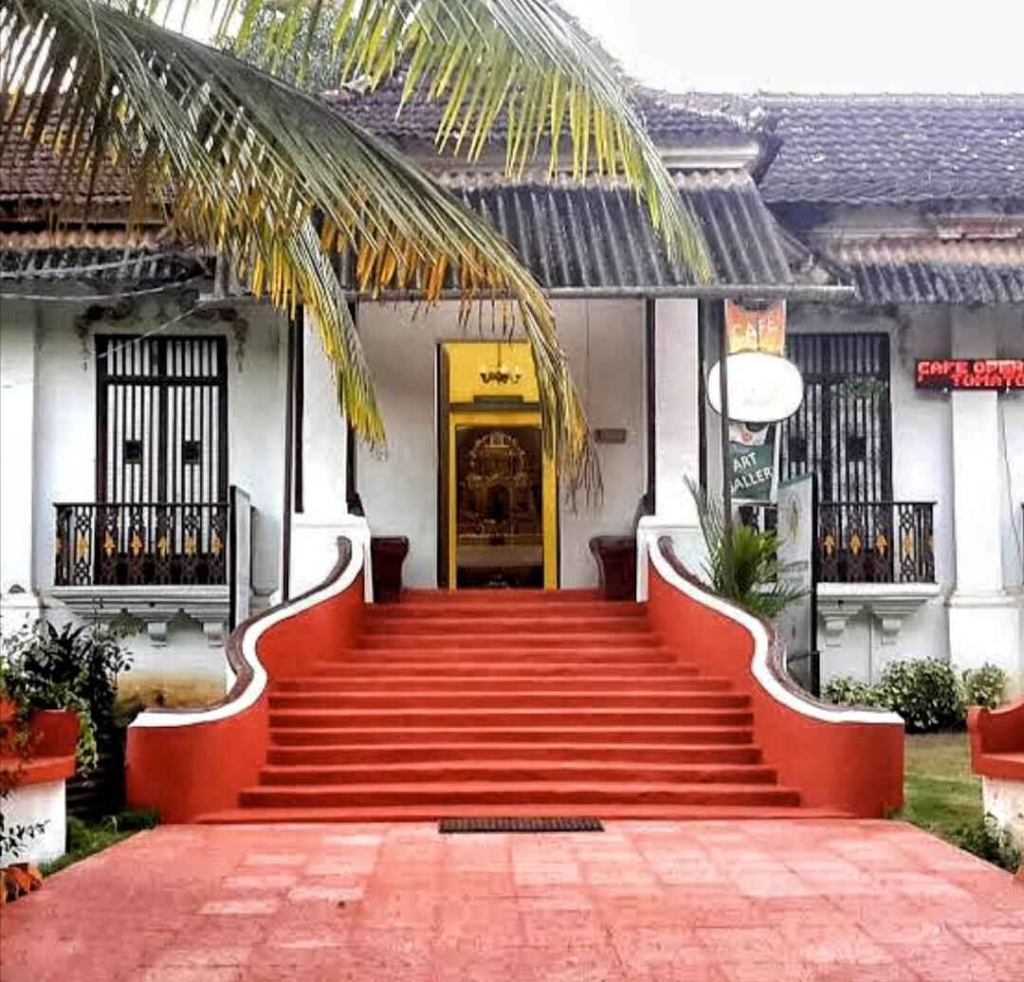 As it is explained above, Majorda Beach is adjacent to several pristine beaches. Hence if you are done with exploring the long stretch of Majorda Beach, hop on the other connected coastlines.
2. Why Majorda Beach is so popular among adventure & fun lovers?
This beach is truly bliss for fun seekers who are willing to add excitement to their beach holiday. Ranging from the simplest to the thrill-filled water rides, you are going to view ample options here.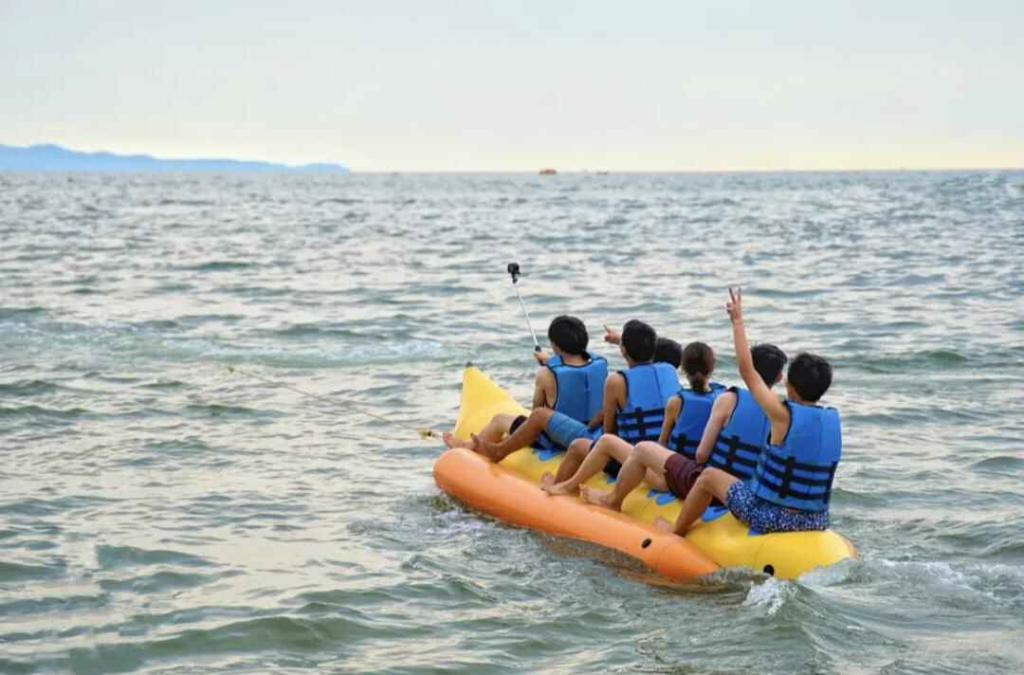 Speed Boating–
Speedily sailing a small boat on the insane waves of seawater enhances the adrenaline of riders to its peak. Though the duration will be short, it will be enough for reminding you about this lovely beach trip even after decades. You must listen to the guidelines carefully and wear the safety jacket right before hopping on your boat.
Banana Ride–
The easy rides available at Majorda Beach do not disappoint visitors who aren't ready for risky adventures. On the banana boat, you can enjoy the ride with other 5 people. Be ready to experience the sudden bumps during the ride on this inflated boat.
Dolphin spotting–
Witnessing the mesmerizing marine creatures hopping in their natural habitat will be a great and indelible experience for you. Do not forget to keep your camera while planning a visit to Majorda Beach for seeing the playful dolphins. The guides are available here to offer an engaging dolphin-spotting tour to the visitors.
Parasailing–
The surreal beauty of Majorda Beach demands a great parasailing ride. The picturesque view of calm clean water, golden sand and swaying palms from a good height will be rejuvenating. Trained water sports operators and lifeguards will ensure your safety.
Jet Skiing–
You can take a balance test on a jet skiing ride with your partner. Solo rides will also be equally pleasurable. If a naive one wants to try your hands at jet skiing on Majorda Beach, take a trained rider with you.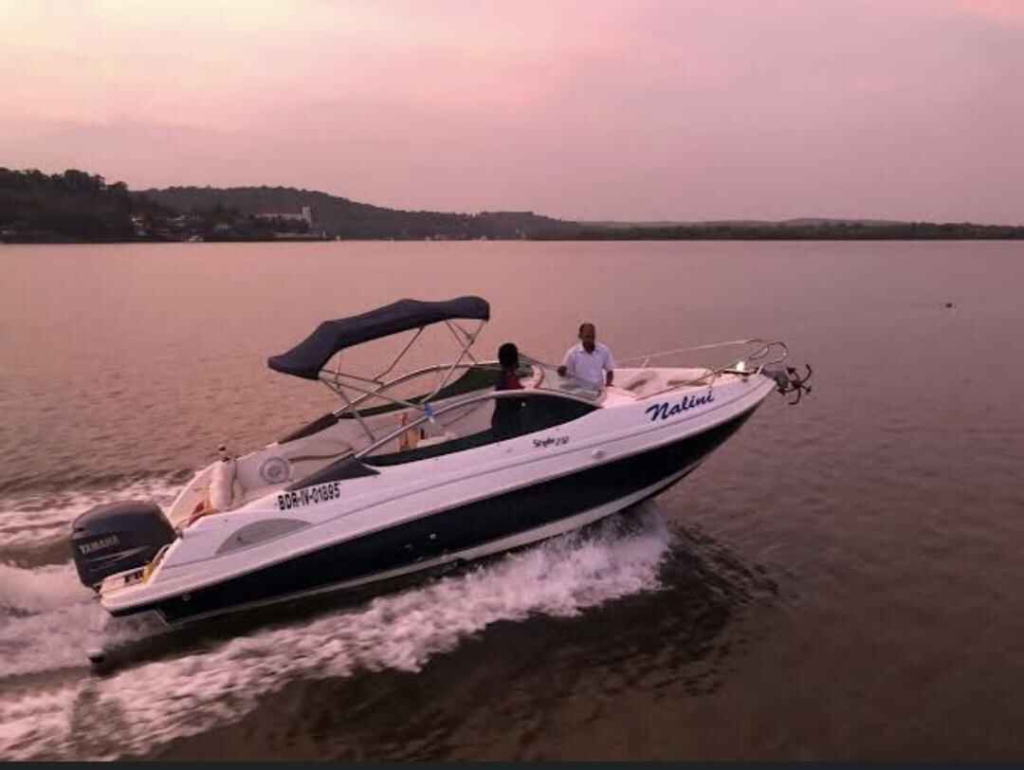 3. What are the best locations near Majorda Beach for going on a shopping spree?
Who does not get dazzled after seeing the colorful shops, stalls, and roadside food joints? Well, the markets near Majorda Beach are all set to embrace you and offer everything you ask for.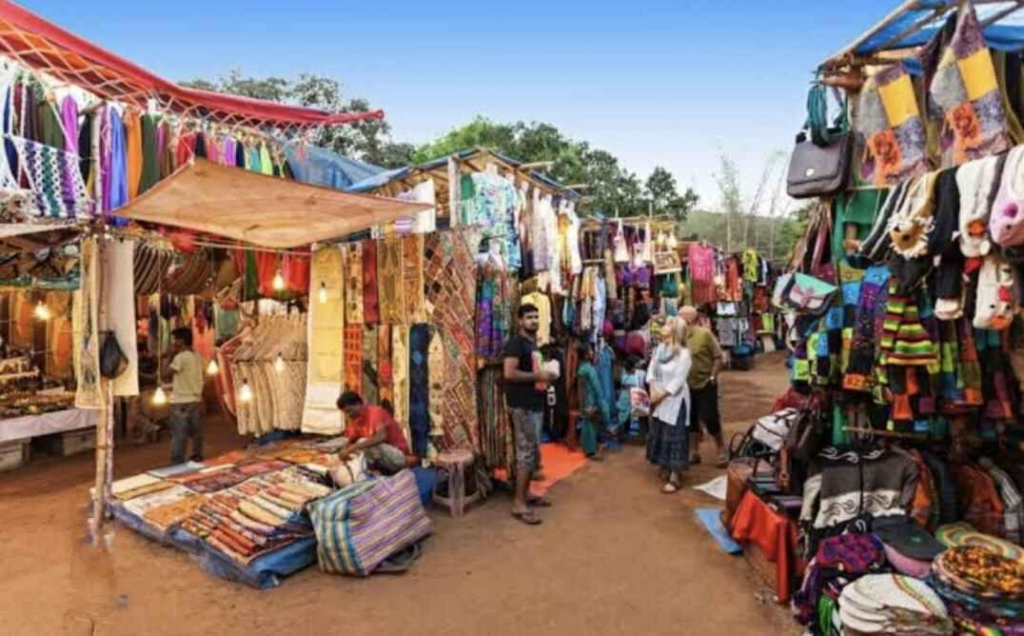 Margao Market–
At a distance of 10 kilometers from Majorda Beach, you can find the bustling lanes of Margao Market. From garments to bakery to spices to nuts to handicrafts to seafood, everything is available here to cater to your requirements. You can easily park your vehicle outside the market area and explore the whole maze-like market.
Golden Heart Emporium–
This place is no less than a paradise for bookworms. Books belonging to fiction, mystery, philosophy, architecture and several other genres are available here at discounted rates. The kids also love the place as they provide the story books too. It is 10 kilometers far from Majorda Beach.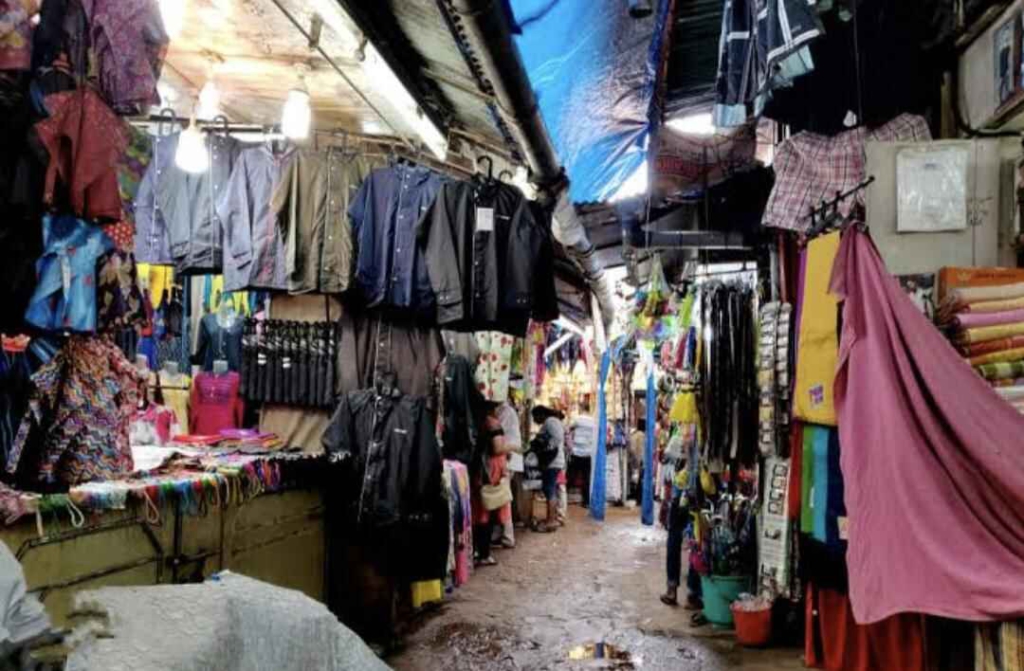 The roadside stalls near Majorda Beach also provide some amazing stuff you want to carry back home. With the local vendors, you can also do some bargaining and make a good deal.
4. How to delve into the great lively nightlife of Majorda Beach?
Goa's nightlife is illustrious across the globe and Majorda Beach is not exceptional in it. Right after the sun sinks into the sea, the fun freaks start approaching the beach clubs, bars, restaurants and lounges to plunge into the fun, music, food and drinks. On weekends, you can celebrate till the wee hours.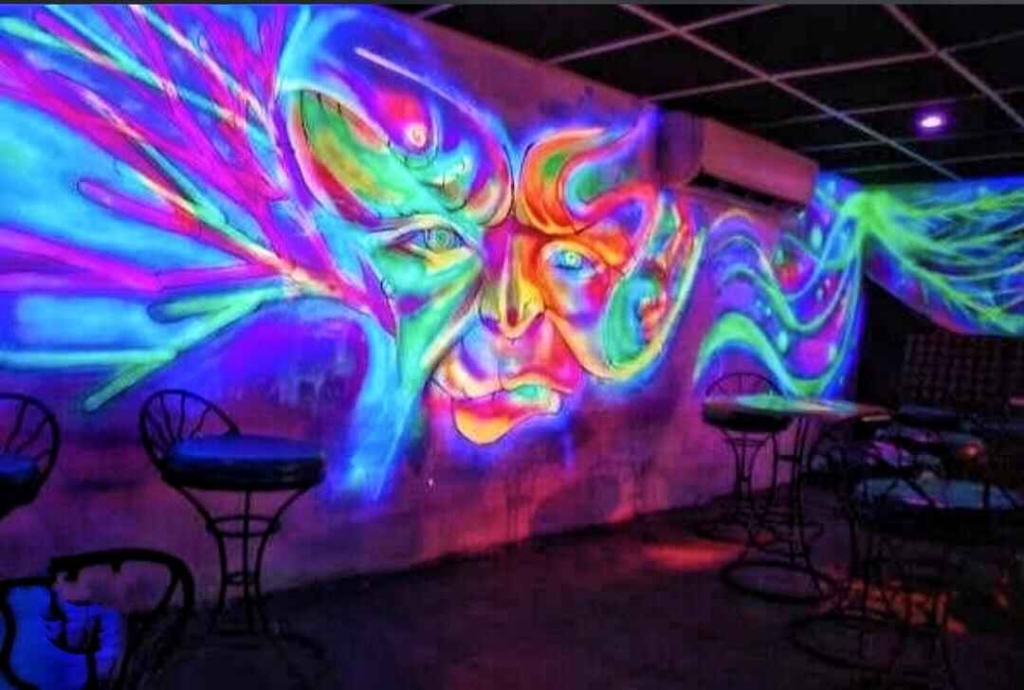 Club Margarita –
One of the most popular and closest clubs near Majorda Beach is Club Margarita. You will surely love the music, alcohol, ambiance, crowd and food etc here. The club is just 5.7 kilometers distant from Majorda Beach. The 2- minutes snack is an unskippable specialty in this party paradise.
Gatsby's Pub –
This place is recognized among visitors and locals for its affordable drinks, food and friendly ambiance. You will enjoy your under-budget food while sipping a refreshing drink and engaging music playing in the background. The location of Gatsby's Pub is 6.4 kilometers far from Majorda Beach.
Smuggler's Inn–
This location is a complete party package under one roof. Here you can enjoy a variety of tasks back to back. Whether you want to see a movie on the big screen while having your drinks and food or try your hands at some gaming options, the European structured lounge is ready to add a spark to your perfect night out plans.
Lobby Bar–
The eclectic ambiance of Lobby Bar is idyllic to drench the party animals into an even deeper sea of fun. The trance music, tasty snacks, cozy ambiance, classy drinks and prompt services by the bar workers impacts the crowd the most.
Martin's Corner–
You can not afford to miss this most happening place near Majorda Beach. Right after stepping inside, the ambiance will catch your attention. Live music, a great variety of delicacies, drinks and desserts will satiate your tickling taste buds. The location is 2 kilometers far from Majorda Beach.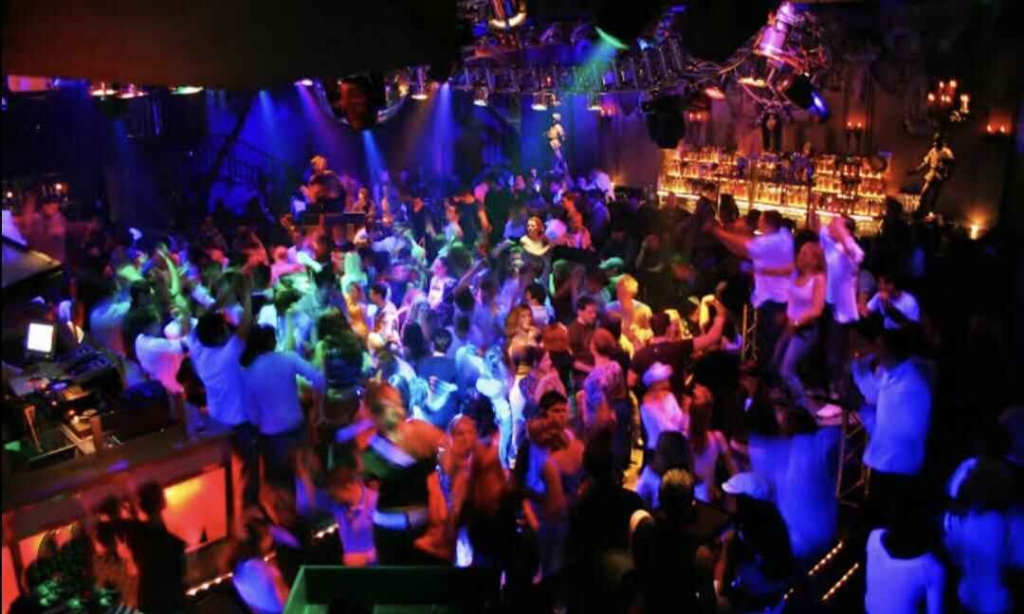 Some other cool places near Majorda Beach for having boundless fun are -:
Aquamarine, Blue Waves, Poolside Bar, Miranda, Seashell and Sunken Bar etc.
5. Which shacks are the best ones near Majorda Beach?
Shacks have a distinct vibe to please visitors and offer them an everlasting experience. Though you will not find too many options as beach shacks near Majorda Beach, 2-3 shacks are frequently visited by beach lovers for chilling.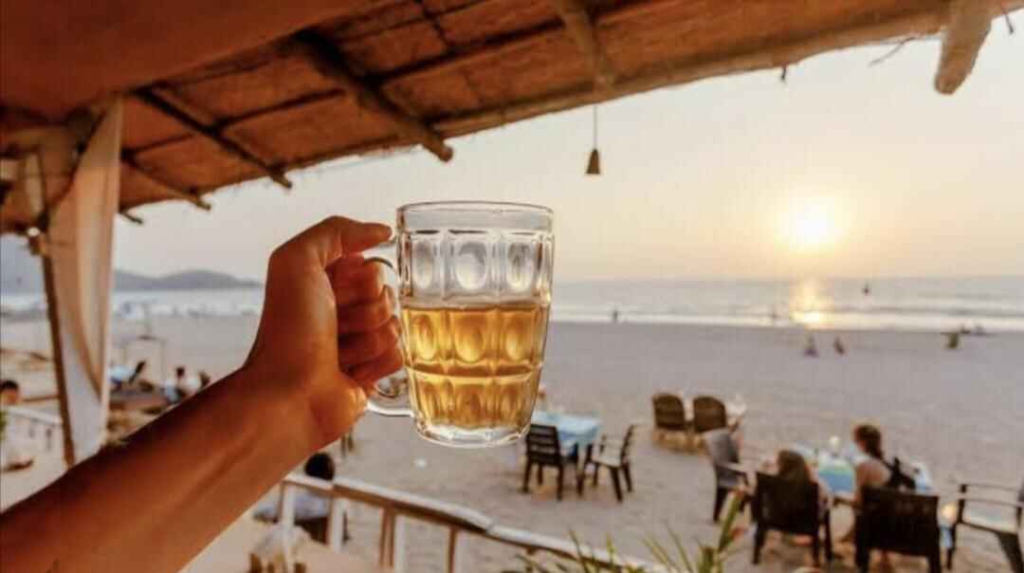 Mish Mar Beach Shack–
Located right on the beach, this beach shack offers a great beach view to visitors along with its uniquely originated delicacies. You can try here the Masala Papad, authentic Goan curries and a plethora of Seafood varieties. The drinks and juices served here revive the jaded souls of visitors. The staff loves to go the extra mile for arranging a different beach setting for visitors.
Camron Beach Shack–
The most luring part of this beach shack is the servers place the beach tables and beds very near the waterfront. Visitors love relishing the top-rated Goan food items while experiencing a gentle touch of waves on their feet. The shack is located on Majorda Beach.
Sam's Goan Shack –
Another shack widely popular among visitors and locals is Sam's Goan Shack. People visit here to try the unique Tandoori Style Seafood items here. Its services are open from the morning till late night. Hence you can plan a beach breakfast or a candlelight dinner at this shack.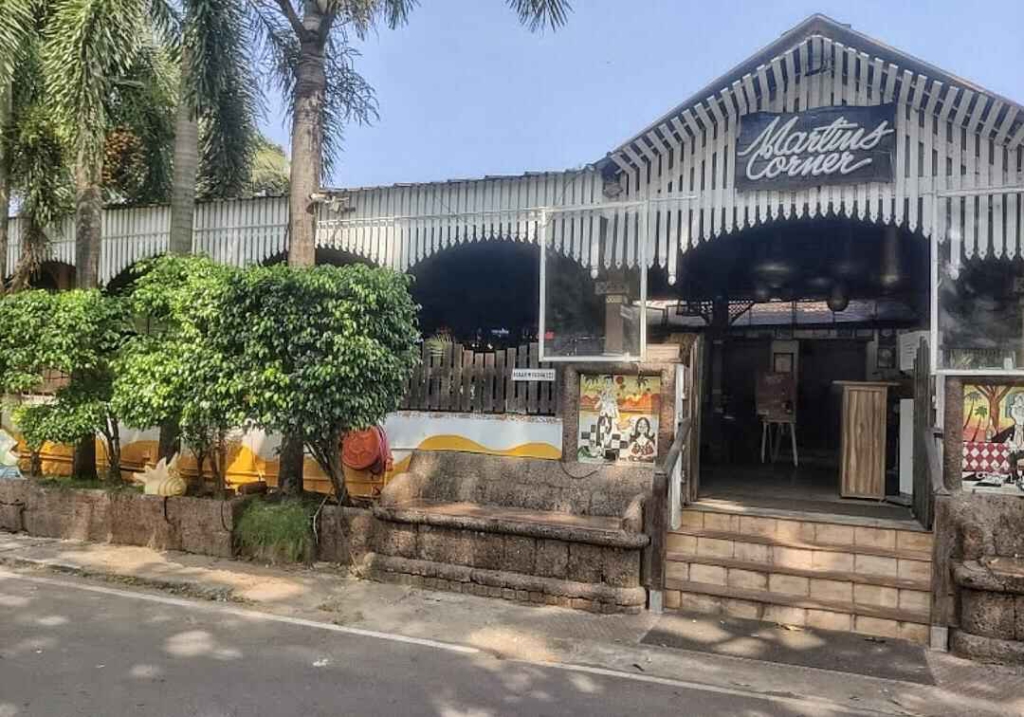 6. Where to end your hunt for a comfortable stay near Majorda Beach?
Picking the closest, most convenient and affordable accommodation near Majorda Beach can be slightly challenging for you due to plenty of options.
Here are the most preferred stay properties near the beach area.
C Pearl –
This small yet well-maintained guest house is an ideal location for visitors who are willing to have a budget-friendly vacation. The rooms are spacious and equipped with all fundamental amenities. The surroundings of the guest house are heavily occupied with lush green nature. Distance from Majorda Beach is just 600 meters.
The Majorda Pristine–
A luxury property just 1.2 kilometers away from Majorda Beach will be perfect for spending a few days filled with comfort and a lavish lifestyle. Free Wifi, enough parking space, spacious & elegant rooms and amazing ambiance tempt every Majorda Beachgoer to plan a stay here. The charges are 2880 rupees per night.
Shangrila Beach Hotel–
If you are looking for something basic yet comfortable that fits well in your budget plan, do not give it a second thought while choosing Shangrila Beach Hotel. The location is 700 meters far from the beach area. You will find here the tidy rooms, inside the restaurant, bar, garden area, free room servicing and free wifi facilities etc. Paying just 1500INR per night would be enough for a comfortable night at this hotel.
Alagoa Resort –
This luxurious property is opted by visitors who want to spend a good lavish stay in a resort. Great staff, several cuisines, elegant rooms, a poolside area and surroundings full of dense greenery make the stays of visitors worth memorable. The location is 4.1 kilometers far from the beach area.
Meadow View Resort–
Have you a desire to gaze at the natural views with your partner while sitting on the balcony? This resort will fulfill your demands. Apart from it, the big rooms with all the luxury amenities and food services are beyond perfection. people can also check Villas near Majorda Beach for stay.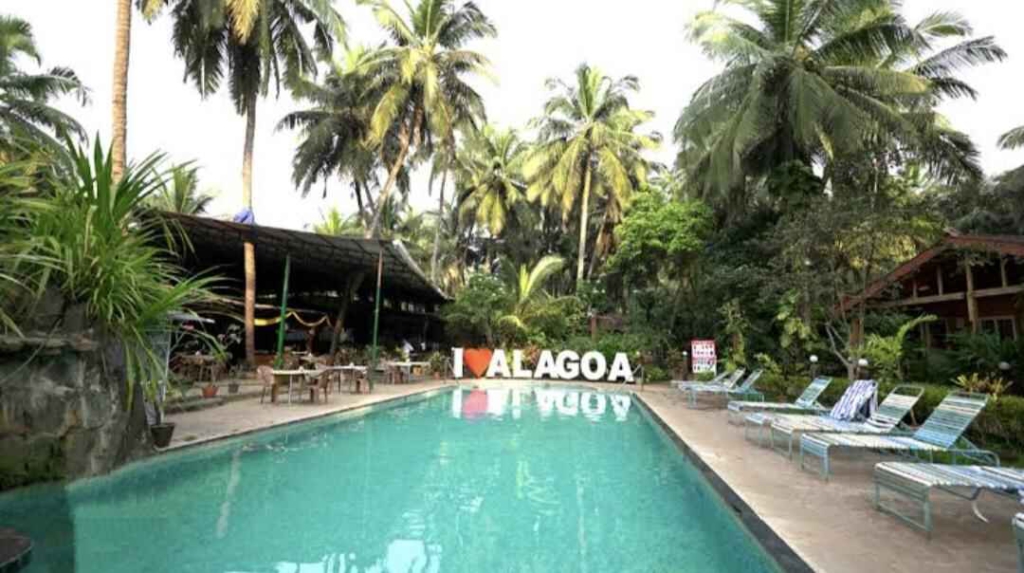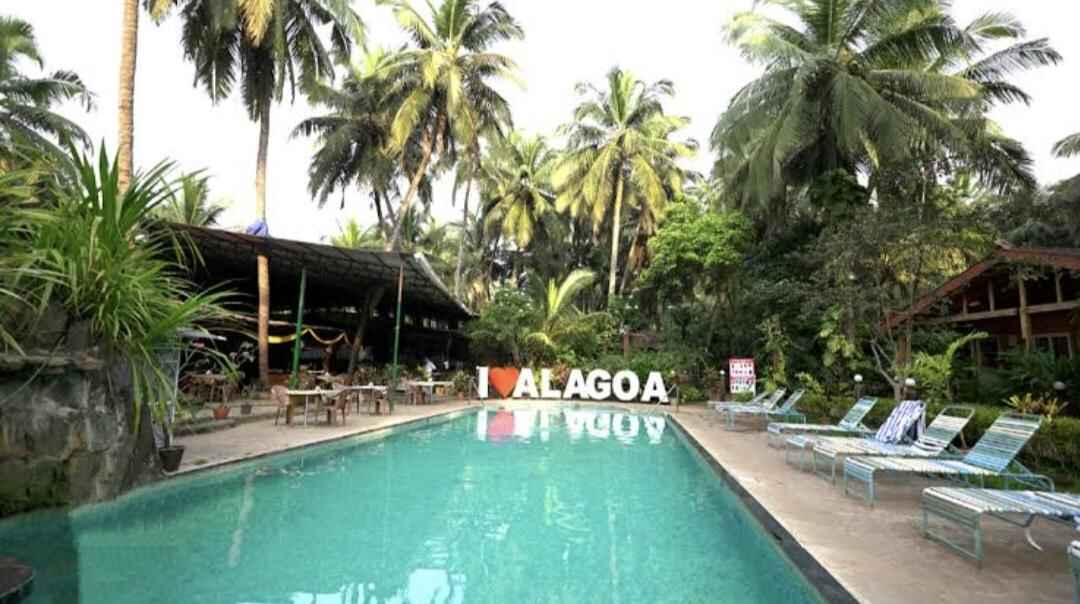 Tips for travelers for a smooth and unforgettable Majorda Beach holiday?
The parking facility can trouble you slightly. Hence if you are reaching here by own vehicle, reach the beach early and leave it early as well to avoid the rush.
Keep all the beach essentials in your backpack like hats, sunglasses, cotton clothes and swimwear etc.
Using an online mode of payment can save you from keeping a bulk amount of hard cash.
Frequently Asked Questions (FAQs) –
Q – Why Majorda Beach is very famous among visitors?
A – For organizing Carnival Festival.
Q – Are there any locker facilities at Majorda Beach?
Q – Is it good for spending a good time with a partner?
A – Yes, Majorda Beach is couple friendly.
Q – Does the beach remains crowded most of the time?
Also check: goa status