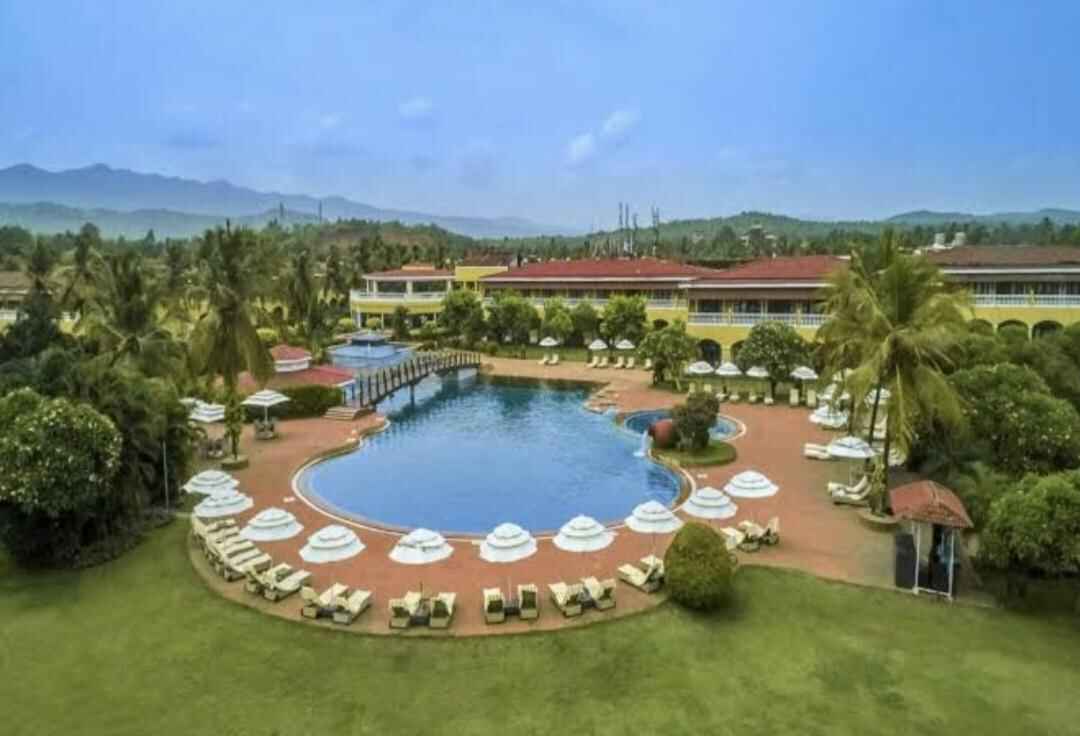 The unspoiled natural charm of Galgibag Beach lies in the beauty of Olive Ridley Turtles. Apart from it, the dense vegetation, shimmery sand, crystalline water and stretched line of swaying palms and coconut trees etc make it a stunning beach beauty.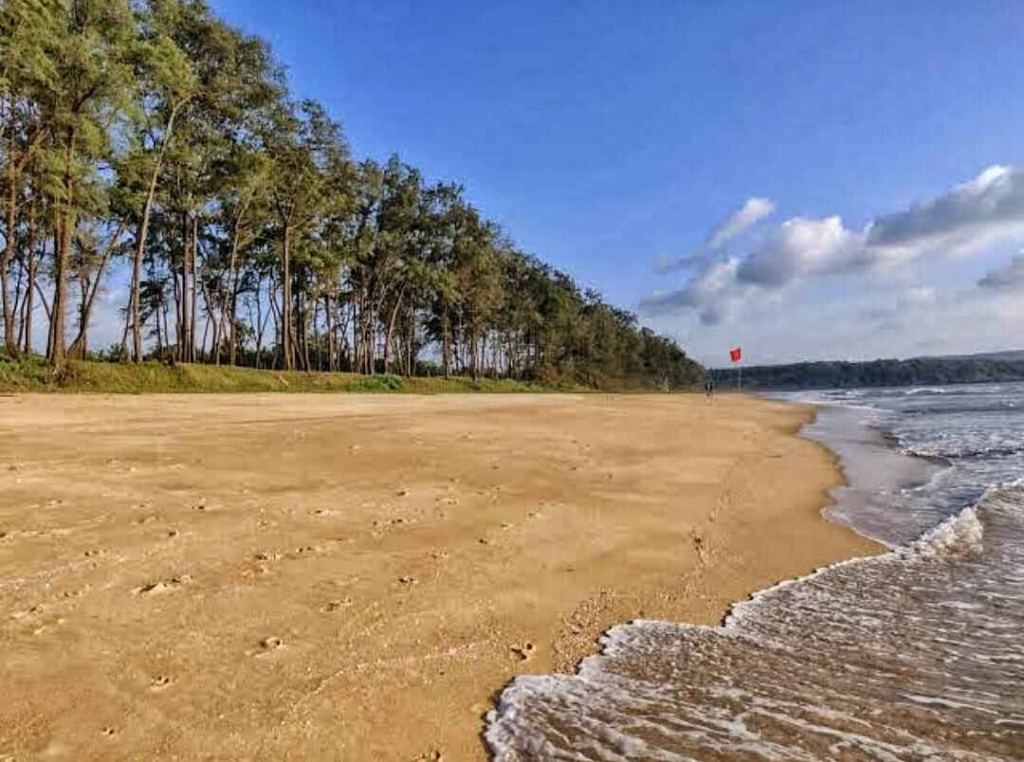 Witnessing the splendid views emitted from the Arabian Sea while sitting on the soft sands of Galgibag Beach will meet you with the true essence of nature's charm. The gentle sound of sea waves enhances the extent of relaxation and pleasure of a beach vacation.
Even being a hub of solitude in South Goa, Galgibag Beach is encapsulated by a plethora of sightseeing destinations, markets, pubs, shacks, and accommodations. Don't get caught in any misapprehension that adventure will leave you behind here.
Highlights of Galgibag Beach –
Grab the chance of seeing the crawling Olive Ridley Turtles on the beaches. Galgibag Beach is one of those only three beaches of Goa where such unique species are found.
The water is clear and calm here and ideal for good relaxing swimming. Patrolling by lifeguards does not take place at Galgibag Beach.
Lounging on the beach or capturing the surreal sunset must be in your itinerary.
Try a hand at fishing along the serene shoreline of Galgibag Beach.
Less visited by fun lovers this beach can be your favorite spot for meditation and self-realising sessions.
What is the best time to plan a vacation at Galgibag Beach?
The winter months bring ample pleasing vibes to this pristine beach land. From October to March, the six-month period is ideal for exploring this hidden gem of South Goa. Planning a vacation in the peak winter or holiday season (December to February) can offer you mesmerizing views of blooming nature but be ready to face the rush everywhere. Temperature ranges between 25-28°C during these months.
Summers cause unbearable scorching heat at Galigabag Beach while the monsoon season coerces the authorities to shut down adventurous water sports activities due to the rising level of the sea.
How to reach Galgibag Beach?
A lot of people choose to access all the visiting locations or beaches from the focal point of Goa, Panaji. The distance of Galgibag Beach from Panaji is notably 74.4 kilometers. All kinds of drives are available here as a bus, car, taxi and cab services. Covering a clear of 74.4 km takes nearly 2.5 hrs.
If you are willing to make this route apt for a long drive, hire a bike or car on rent and get indulged in the scenic beauty of lush greenery.
The distance between Dabolim Airport and Galgibag Beach is 65.1 kilometers. It takes nearly 2 hours to reach the beach location by domestic transportation.
After finalizing the time of vacation you can outline your itinerary by including the must-visiting nearby locations and picking the perfect accommodation. Well, that requires thorough information regarding them.
Take a look at what pleases the most to the Galgibag Beach goers.
1. The best sightseeing places around Galgibag Beach –
The myriad impressing features of the below listed nearby locations offer treasurable memories to Galgibag Beach visitors. The proximity of these locations to Galgibag Beach will ease your exploration and save plenty of time.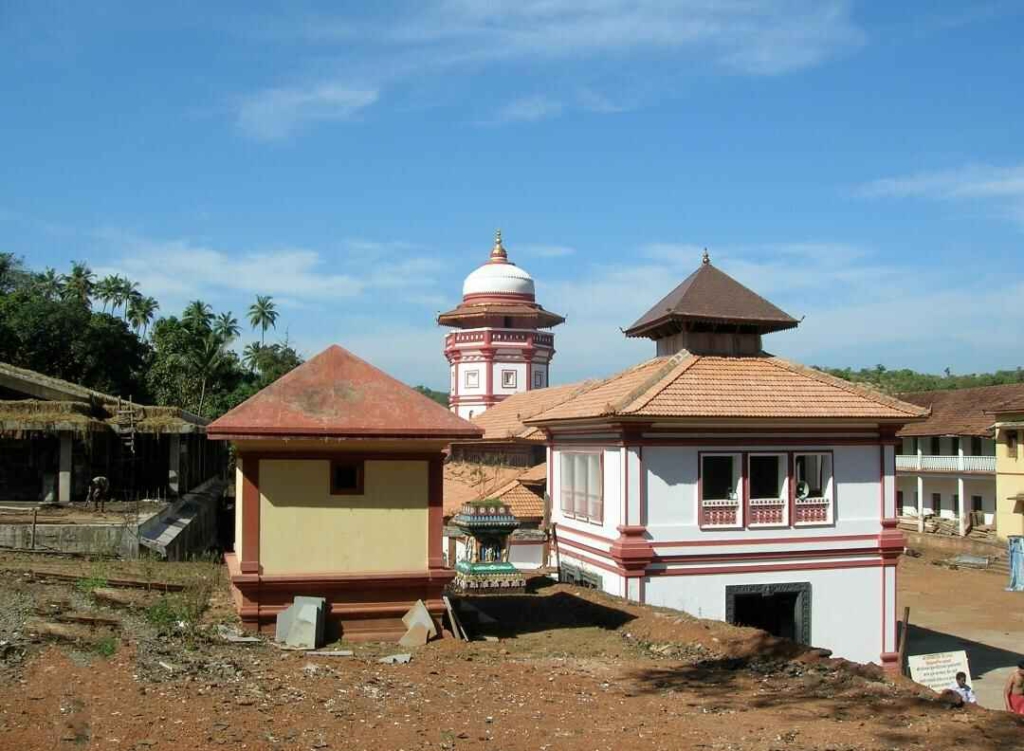 Mallikarjuna Temple –
Located 23 kilometers far from Galgibag Beach, this divine temple lures devotees with detailed wooden carvings on the entire temple. Being more than 400 years old this spiritual location is idyllic for attaining peace. The surroundings of this temple also do not leave any chance in surprising the visitors with scenic views of mountains and trees.
Maxem Sunset Bridge –
Whether it is a family trip, a solo one or a honeymoon, viewing the sunset will be one of the most enchanting inclusions in your itinerary. The picturesque place named Maxem Sunset Bridge is just 4.9 kilometers away from Galgibag Beach. The sinking red sun into the Arabian Sea, pouring all its golden color into the sky, calm waves and swaying palms will not allow you to blink your eyes even for a bit.
Shree Mohini Devi Temple –
Want to give a devotional touch to your Galgibag Beach holiday? Visiting here will soothe your heart and soul. The 400 years old temple depicts the Mohini Avatar of lord Vishnu. The distance from Galgibag Beach to this hub of spirituality and divinity is 6.4 kilometers. If you love exploring ancient architecture, do not miss visiting Shree Mohini Devi Temple.
Shri Damodar Temple –
Located in the middle of a beautiful village this place gives ample calmness and positivity. Devotees come here to seek the divine beings of Shri Ganesha. The surreal ambiance and densely packed green surroundings help the denotes in meditating also. The unique architecture repleted with intricate designs is standing on the bank of the Kushawati River. Devotees take a dip into the sacred water of this river also as they believe its water heals all kinds of body issues. The temple is 6.4 kilometers far from Galgibag Beach.
Goa Jungle Adventure
11 kilometers far from Galgibag Beach, this spot is truly a paradise for adventure and nature lovers. Take a Zeep ride, an adventurous your under the guidance of experienced guides, relish the snacks or local Goan food at stalls, canoying and spend some moments in the lap of nature etc. The ticket prices of Goa Jungle Adventure are worth spending. It will offer you a certain-hour ride.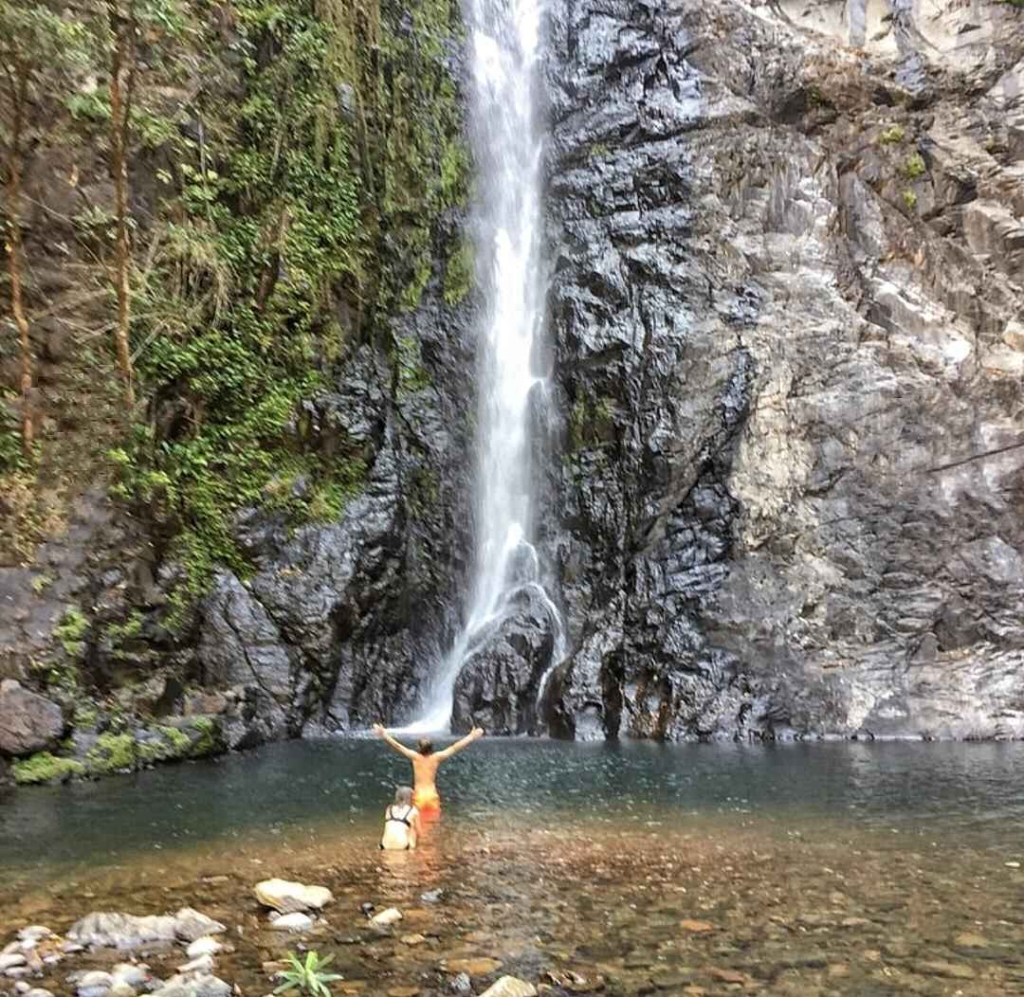 2. Water adventure at Galgibag Beach to plunge you into pleasure –
Although Galgibag Beach is widely recognized as a calm location tucked in the South Goan land, a few thrilling water sports create favorable hustle and bustle on the beach.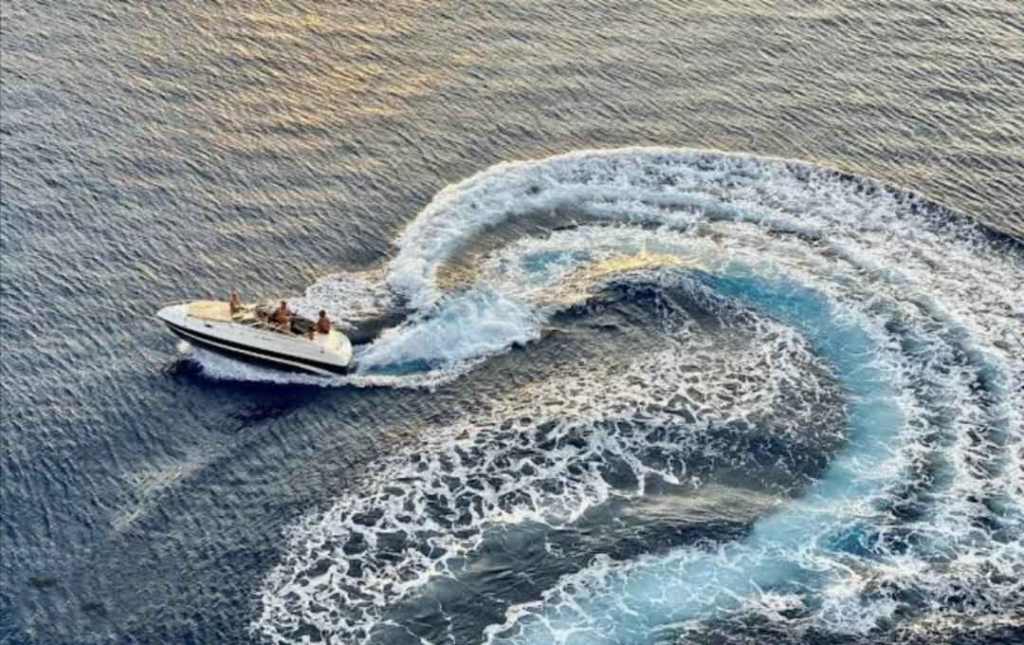 Speed Boating –
Traversing through several scenic locations, speed boating is the best water ride to inject a nerve-chilling thrill into you. You just need to sit and harness yourself on a speed boat. Right after initiating the boat, it gains pace in no time and meets you with splashes of seawater and a swift refreshing wind. This thrilling experience will last long in your Galgibag Beach memories.
Banana Ride –
As the name of this ride signifies a banana-shaped boat gives several surprising bumps during the ride. Tucked with a speed boat on one end while freely swaying in the seawater on the next end, this water ride is a fun frolic adventure. The riders need to balance themselves on the boat but be ready to fall into the water as well. The tools ensure the safety of riders.
Parasailing –
No doubt the raw natural beauty of Galgibag Beach is heart-winning and capturing it straight from the sky will surely hit you differently. Parasailing activity is frequently chosen by the thrill-loving visitors of Galgibag Beach. Hanging tall with a parachute in the sky and being dragged by a boat in the speed add spark to your holiday.
Jet Skiing –
This needs a rider who loves challenges. Gliding on the sea surface at a noteworthy speed and sensing the swift wind blended with water splashes on the body, rejuvenates the adventure freaks inside out. Apart from it, jet skiing benefits the riders as a water exercise also due to being a balance-based ride.
Bumper Ride
The naive ones can easily enjoy this water ride alone. All you need to hop on a donut-shaped boat to enjoy some thrill-frilled moments. These boats are harnessed with speed boats and riders enjoy being dragged on the sea surface at speed. You can also ask for increasing or decreasing the speed of the boat if a child or beginner is performing the bumper rides.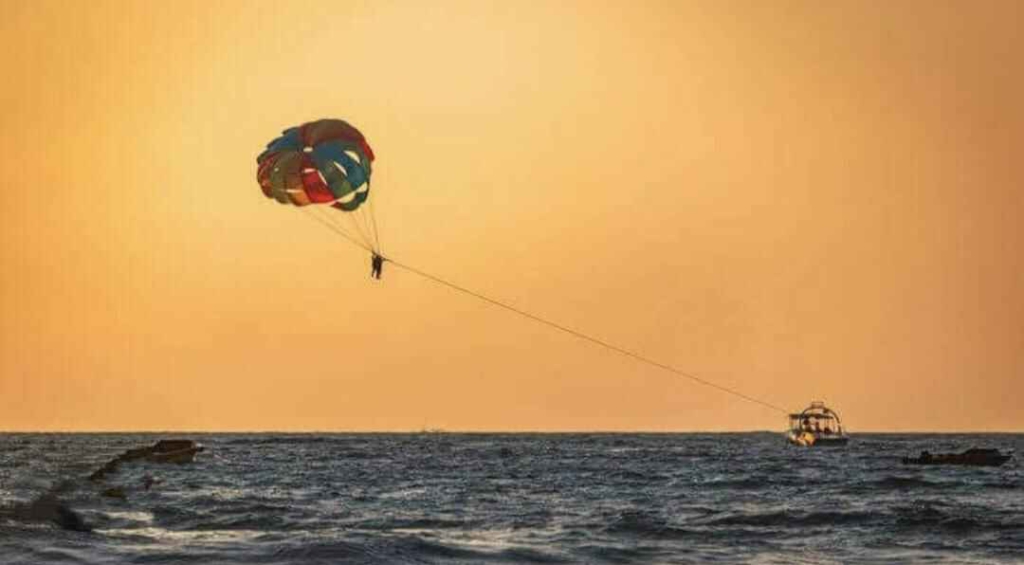 The available water sports operators at Galgibag Beach are highly skilled and hold a good experience in this particular field. They ensure that the riders will attain utmost pleasure along with all the required safety measures.
3. Shop your heart out near Galgibag Beach –
Having a keen desire to explore the markets, malls, stores and roadside stalls near Galgibag Beach, there is no chance of getting disappointed. You can buy scores of souvenirs from the mini markets of Galgibag Beach areas and pack them as an indelible memory of the Goa holiday.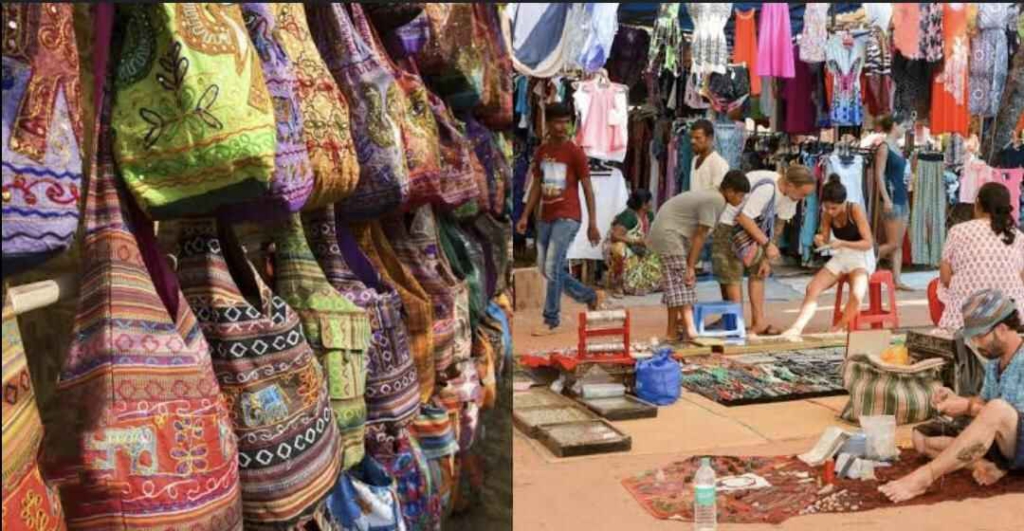 Saturday market of Canacona
Whether you want daily need stuff or a heritage item, this marketplace holds the potential of fulfilling all your desires. Clothes, fruits, vegetables, fish, decorative items, bags and other stuff is available here at a very reasonable price. This market opens quite early every Saturday and stays open till 8 pm. The stalls are perfectly organized here so visitors do not find too much clamour and rush in the market. It is 9.2 kilometers far from Galgibag Beach.
Talpona Fish Market
Holidaying on a beach and not visiting the nearby fish market will make you feel bland. The vast variety range of fresh fish caught early morning from the beach tempts each seafood lover. The local fish sellers deal quite gently with the buyers and offer the desired stuff they want. Located nearly 8 kilometers away from Galgibag Beach, you can shop here early morning.
Chauri or Chaudi Market –
The bustling lanes of this substantial size market will offer you a vibrant and colorful view of fresh items. The diverse stalls owned by the local vendors sell fresh fruits, vegetables, spices, meat, fish and other edibles. You can consider this marketplace ideal for knowing the culture and flavors of Goan things quite closely. It is organized every Saturday till late in the evening. The location of Chaudi Market is 9.2 kilometers far from Galgibag Beach.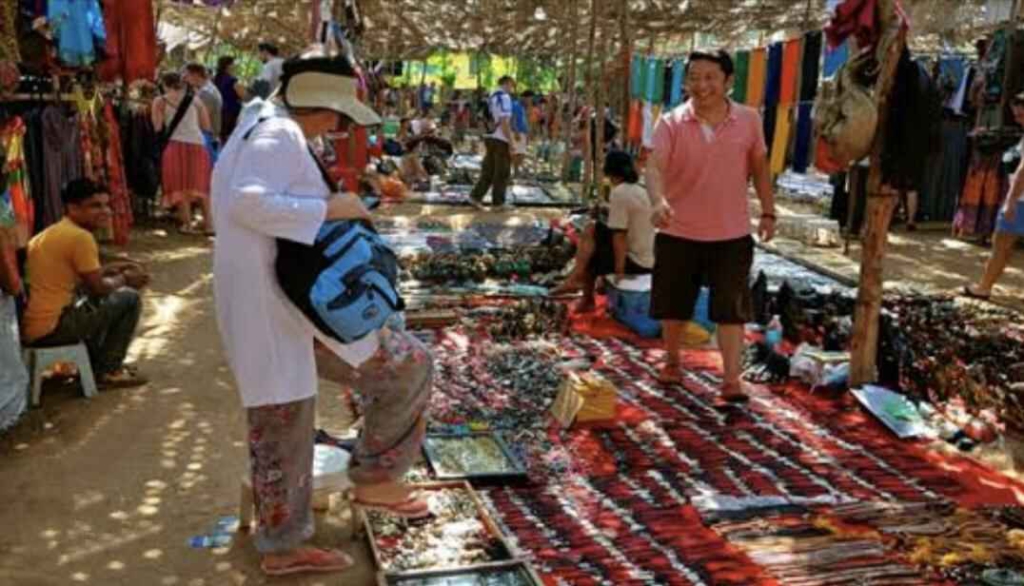 4. A glimpse of the lively nightlife of Goa through Nightclubs near Galgibag Beach –
The clubs and restaurants located close to Galgibag Beach are adept at satiating your inner foodie and party animal. Make sure you pick the best one for your memorable night out.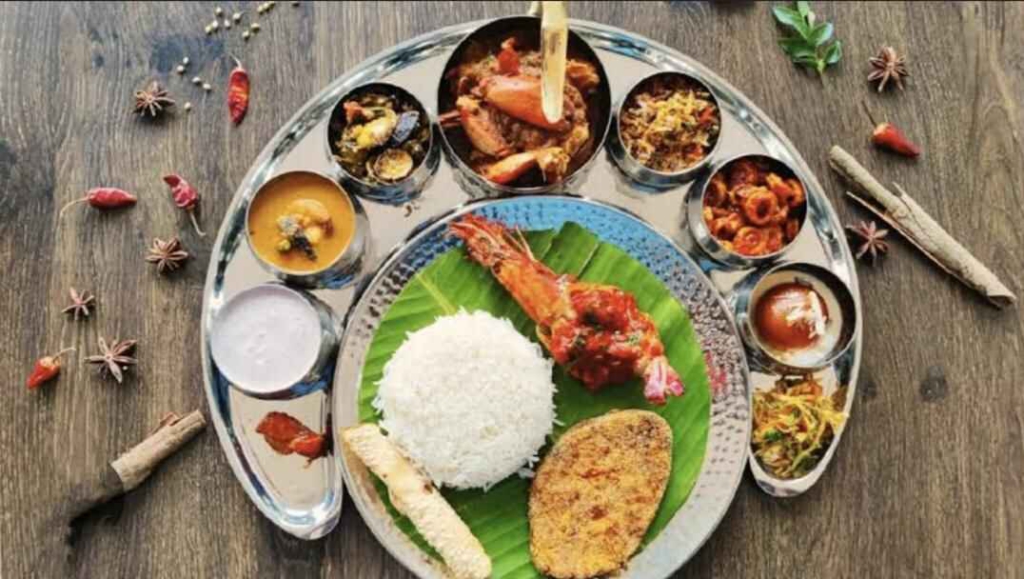 Surya Beach Cafe –
Just 80 meters away from Galgibag Beach, this beach eatery is very popular among seafood lovers. Visitors love enjoying beach views while savoring their scrumptious food and taking sips of drinks. They also provide staying facilities. Oysters, crabs and fishes are the prime specialties of this beach restaurant.
Bar Sea King –
Another perfect place near Galgibag Beach for enjoying music, food and drinks is Bar Sea King. This casual dining place serves you North Indian, Chinese, Goan and Seafood cuisines with prompt service. The picturesque background of real nature and beach views enhance the pleasure of relishing the drooling food here.
Sonho Da Mar –
This wooden structured beach-facing dining place is ideal for couples who are seeking a romantic location. Widely recognized for its top-notch quality food items and hospitality services among South Goa travelers, must be on your list of visiting places for food and fun. The property serves the visitors with a comfortable stay as well.
Cassoi By Ciarans –
Surrounded by some of the most scenic visuals and repleted with bulk options in food and drinks, this place is heaven for food and party lovers. The finely designed ambiance and sitting area are frequently visited by the guests for dinner purposes. You can take a luxury stay here as well.
Holy Turtle –
Picking this location for a night party can be your perfect decision as the place offers a plethora of options when it comes to food and drinks. Indian, Goan, Seafood, European and British cuisines are specialties of this place. You can also ask for special diets like vegetarian and vegan food items.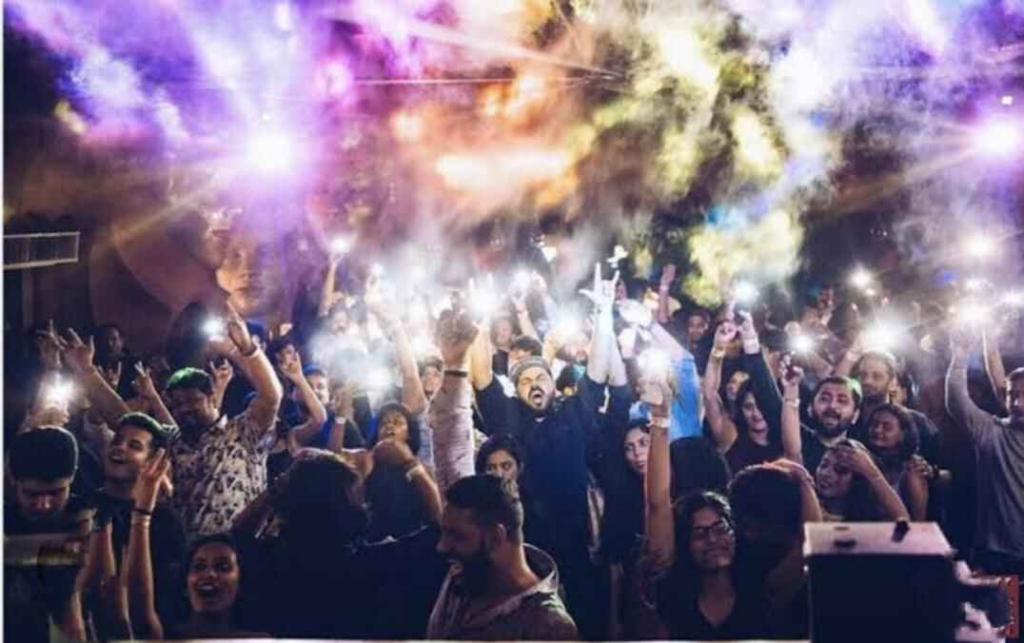 Several other food joints and party locations near Galgibag Beach lure visitors with the tantalizing aroma of edibles, great ambiance, high-volume music and wide dance floor. Some other prominent food outlets where you can relish the best Goan food are –
Sea Breeze
Namaste Restaurant
Sunset Beach Goan Restaurant
Santosh Family Beach Restaurant
The peak holiday season draws bulk crowds to these places from across the world. The most catchy point of hitting these locations is witnessing the mesmerizing beaches while partying or enjoying a meal.
5. Luxury yet Budget Friendly accommodations near Galgibag Beach –
After spending hours chilling on Galgibag Beach, exploring the nearby locations, sightseeing and partying overnight, you'll need to relax & sleep. Whether you are looking for a pocket-friendly stay option or a lavish one, this beach land falls no short of choices. Lounges, huts, hotels, resorts and guest houses, villas near Galgibag beach etc all are apt to book a stay here.
Take a look at the best ones.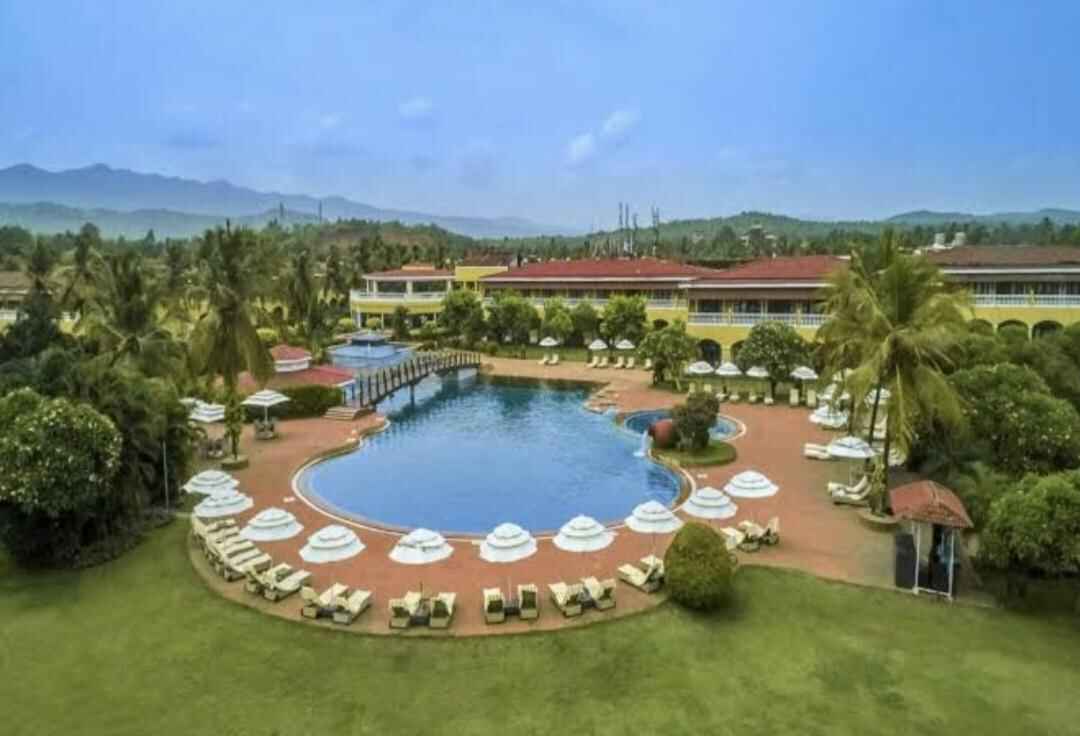 The Lalit Golf & Spa –
Spread over 85 acres this luxurious property is just 3 kilometers away from the Galgibag Beach area. Sea-facing suits, luxury suits, presidential suits and villas are the choices available at this stay location. Along with a comfortable stay, you will experience the amenities like a kids' pool, swimming pool, sports complex, meeting rooms and fine dining restaurants etc. You can also organize a private party here with the assistance of resort staff.


Casa Galgibag –
This one is a calm property where you can unwind from your daily routine life. Perfect rooms equipped with all amenities, amazing surroundings, and commendable services by staff etc sum up to make a lovely stay for visitors. The property is located within walking distance of the beach area.
Roundcube Patnem –
Located right on the beach area, this tent-shaped resort leaves no wish of guests unanswered. Due to being a beach stay property, you can enjoy distinct services like the bar, music, beach views, sunset, private parking, cozy rooms and dining on the beach etc. The rooms are fully air-conditioned and equipped with all the essential amenities, a visitor is looking for.
Peace Garden
Akin to the name, this property is a hub of peace that visitors vouch for. Better rooms with all options serving comfort and leisure are available here. You can order your favorite seafood as well. You can enjoy views of hopping dolphins while relishing your food on a beach table.
Talpona Paradise Beach House –
Quite close to Galgibag Beach, this accommodation is located on Talpona Beach. All the rooms of this stay location are beachfront, amazing breakfast and lunch, beach tables, great ambiance and pleasant surroundings etc making the place a true paradise for visitors.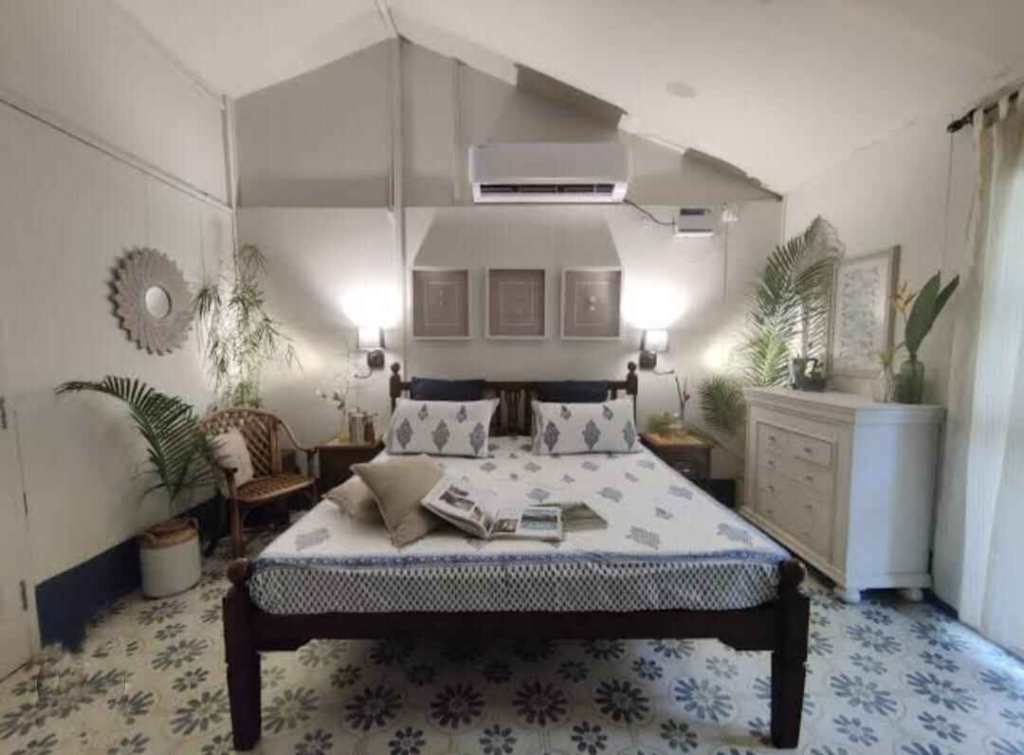 There are some other properties ideal for staying during the Galgibag Beach holiday.
The Pentacon Resort
Marron Sea View Resort
Matashree Beach Huts
The Lost Hostel
6. Tips for travelers to make their Galgibag Beach holiday memorable –
Keep sunscreen, hats, umbrella, flip-flops, sunglasses, light snacks, water bottle and cotton clothes etc in your backpack.
While swimming in the seawater make sure that you have taken all the safety measures. Keep your children away from the steep inclination of water.
Avoid consuming alcohol while spending time on the beach.
Check the weather status always before going out for sightseeing or adventure activities.
Frequently Asked Questions (FAQs) –
Q – What are the means to reach Galgibag Beach?
A – The beach is very prominent in the South Goa territory. You can take car, bike, cab, autorikshaw, bus or ferry services to reach Galgibag Beach.
Q – Which months are ideal for a pleasant holiday at Galgibag Beach?
A – From December to February, nature blooms heavily on Galgibag Beach.
Also check : goa captions for instagram