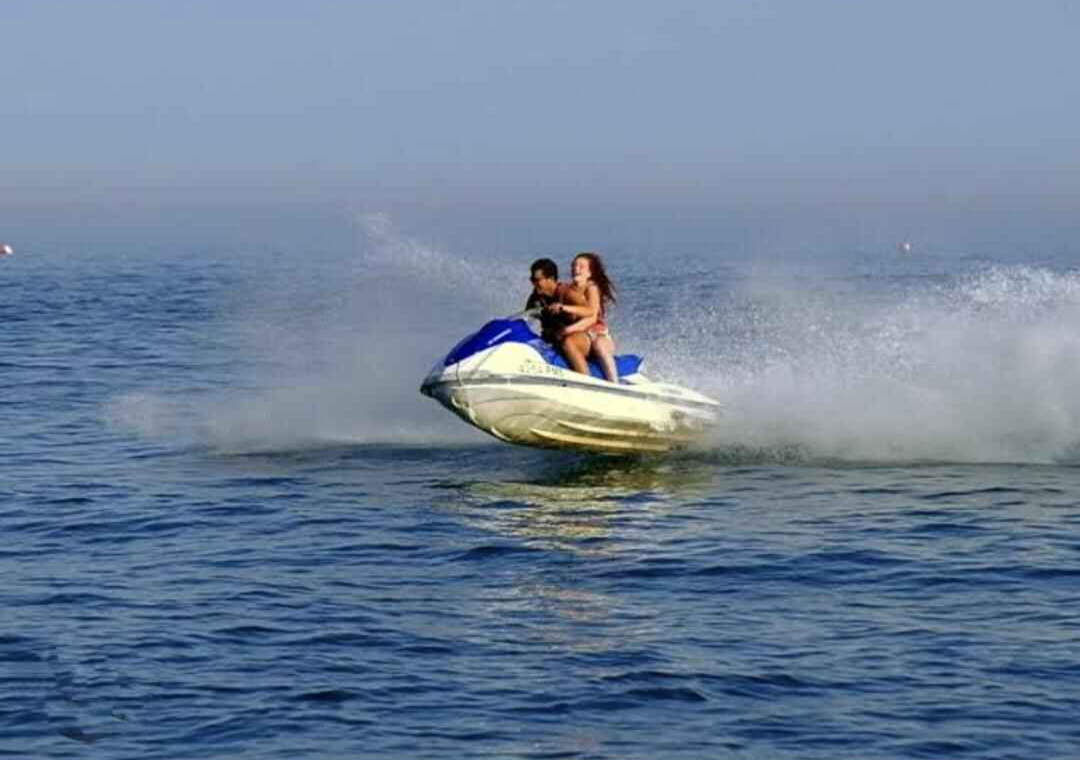 Willing for a vacation, just to laze by the pristine beach and do nothing? The most secluded and calmest beach of South Goa, Patnem Beach is a justified destination for you.
Though the adventure freaks miss the high-spirited energy of water sports, shacks, shops and night parties at Patnem Beach, the endearing noise of sea waves crashing the shoreline and the susurration of swaying palm & coconut leaves get the seclusion seekers in a good mood.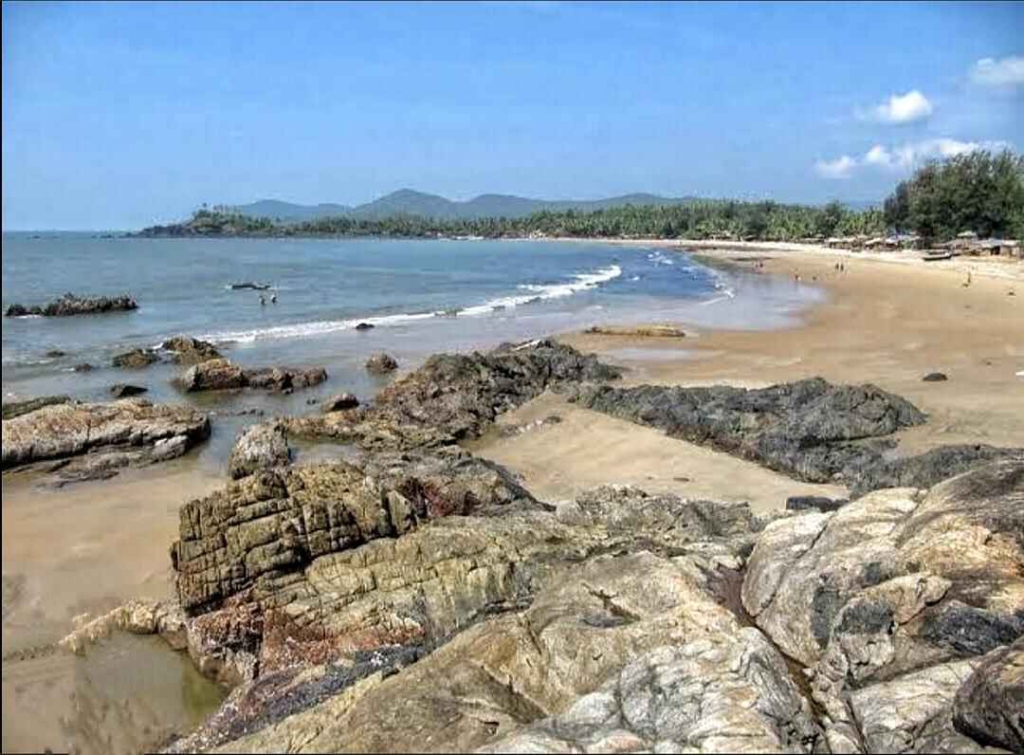 The golden sand bed, idyllic beach vibes, balmy sun, a good book and a favorite beer can be your companions during this relaxing beach holiday at Patnem Beach. If you are tired of lounging on beach beds, enroll yourself in a mild or intense Yoga session hosted by professionals right on Patnem Beach.
Stretched on just a 1-kilometer area, Patnem Beach is frequently visited by the massive flux of foreigners and locals to relish the juicy seafood items.
Highlights of Patnem Beach –
Patnem Beach is admired sturdily for its expanded tranquility. You must plan a full day for relaxing and doing absolutely nothing here.
Do not miss trying the authentic South Goan seafood delicacies served at the shacks of Patnem Beach.
The shops located at the backside of Patnem Beach are famous for their unique trinkets & souvenirs. Buy the best one as a beach holiday memory.
The waves of the Arabian Sea at Patnem Beach stay calmer maximum time, hence include swimming in your relaxation schedule.
The golden sand, scenic shoreline and clear sky of Patnem Beach deserve a few good shots of photography. You can fulfill your desire to click pictures by brilliantly utilizing the picturesque backdrop in them.
You can learn to cook Ayurvedic food in the top-notch cooking classes located near Patnem Beach.
The professional spa massage centers available around the beach area will offer you a feel of a realistic beach holiday.
What is the best time to explore the scenic beauty of Patnem Beach?
What does an indelible beach vacation require? A pleasant weather, quiet water, blossoming nature and availability of all fun injecting resources. Well, at Patnem Beach, you can witness all of these advantages simultaneously only in the months from October to March.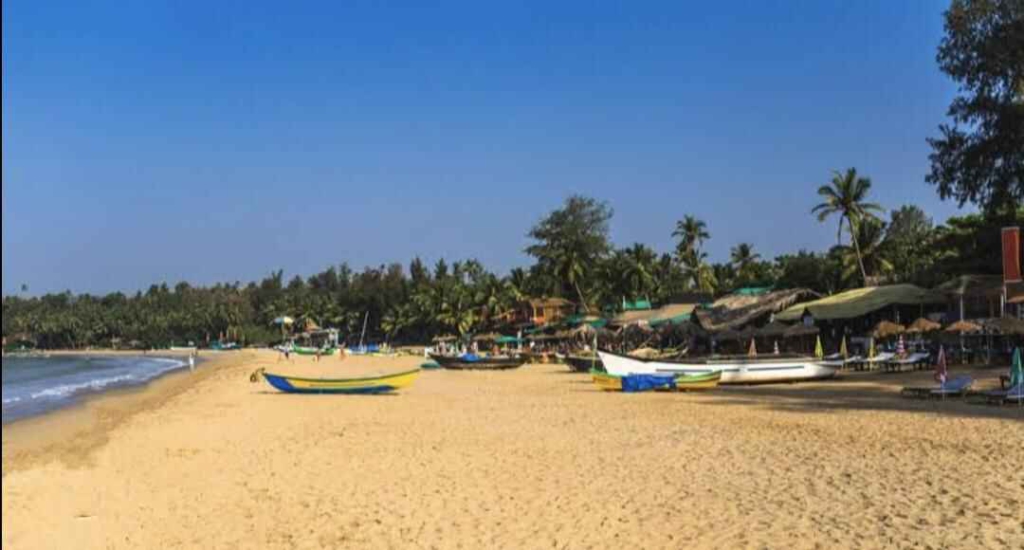 During these months the temperature gets usually stuck at 28°C. This makes seawater mild enough for enjoying a good swimming hour, diving into the umparraleld fun of thrilling water sports, roaming freely on the beach or lying down without a beach umbrella and exploring the most prominent attractions located around Patnem Beach.
How to reach Patnem Beach easily?
Reaching the beach location from the capital of Goa, Panjim can be tiring for visitors as it takes nearly 2.5 hours to cover a 71.1 km distance between both locations. You can hire a taxi, cab or rented car services to complete the Panaji-Patnem beach route.
If you want to access Patnem Beach from Goa International Airport or Dabolim Airport, frequent cab services and taxis are available. The distance between the airport and Patnem Beach is 63.8 kilometers. A traffic rush-free route takes an hour to cover this distance.
1. Which major attractions one should not miss including in the nearby exploration plan?
This calmest pristine beach land of South Goa is surrounded by several mesmerizing natural treasures, entertaining hubs, relaxing spas and adventure spots. Though the beach is recognized as the most secluded, the lively surroundings inject a fun factor among the visitors.
Take a glimpse of the worth exploring attractions near Patnem Beach.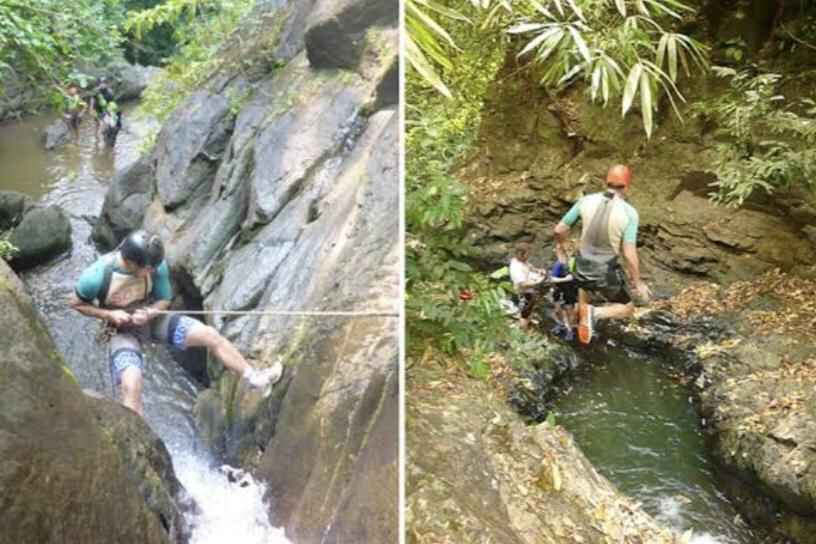 Goa Jungle Adventure –
Want to experience an incredible drive on the mountains and get thrilled with the majestic views of Mother Nature? You can not afford to miss this hub of adventure. Canyoning, Zip Lining and Trekking are some golden finds of this Jungle Adventure. For an informational experience and guided tour, you must hire a professional guide to explore this place. It is 1.8 kilometers away from Patnem Beach.
Canacona Island –
Popularly recognized as Monkey Island, this widely expanded island was the home to monkeys back then. It is 3.2 kilometers distant from Patnem Beach and spread in the 5-acre land. You can enjoy lush greenery, stunning sunrises & sunsets, striking views of seawater and soothing vibes all around. A few small cafes and restaurants serve the tourists with beverages and light snacks. For a romantic day out, nothing fits well other than Canacona Island near Patnem Beach.
Galgibaga River –
If you are planning a solo trip to Patnem Beach, Galgibaga River must hold a place in your nearby explorations. You can sit here for hours, admire the creation of almighty and communicate with nature as a therapy. Galgibaga River is the only location left in South Goa where Olive Ridley Turtles are well preserved. This scenic river estuary is located 7.2 kilometers away from Patnem Beach.
Bliss Circus –
Akin to its name, each fun enthusiast deserves a blissful visit at this highly recommended location. Apart from enjoying the thrilling aerial, acrobat, daring fire acts and other sensual performances by professional artists, one can take lessons for aerial acts from guides and enjoy the workshops and retreats as well. It is 2.5 kilometers distant from Patnem Beach. At this location, the authorities host some specific events frequently to please the visitors.
Swastha Spa –
If you want to wipe off all the exhaustion and feel rejuvenated, book a slot at Swastha Spa for a fusion of therapeutic massages by experts. The professional services, hygienic way of treating people, great hospitality and amazing ambiance will calm your nerves and give an authentic beach holiday vibe. You can access this location just by covering 650 meters from Patnem Beach.
Yoga Cooking Classes (Ayurved Cooking) –
You can find this distinct place quite close (550 meters) to the beach location. Visiting here to learn something new regarding Ayurvedic cooking and joining intense or easy yoga sessions, will be a great experience for you. The light and funny way of making visitors aware of spices, herbs and the right cooking techniques by owners is worth appreciating.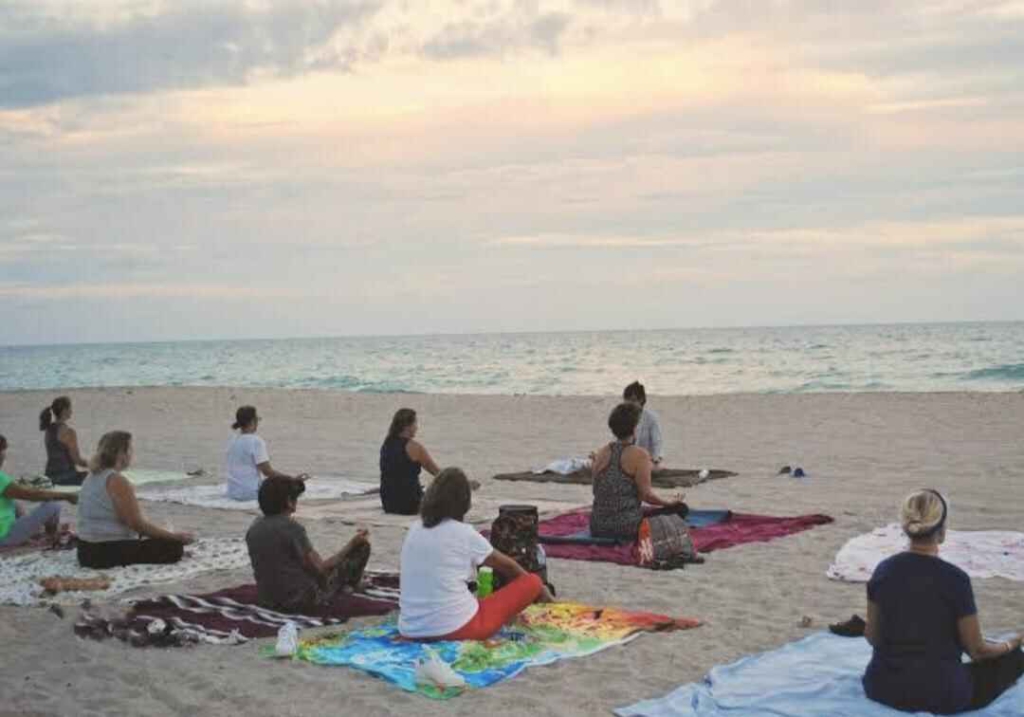 A few beaches can also be traversed through by beach lovers if they are done with Patnem Beach. Palolem Beach, Colomb Beach, Talpona Beach and Butterfly Beach are some closest options where you can hop on one after another.
2. What adventure boosters are available at Patnem Beach in the form of exciting water sports or water rides?
Though you will miss the bustling sound of the plethora of water-riding equipment at Patnem Beach unlike other crowded ones, a few choices can be made to give a hint of thrill or adventure to your beach vacation.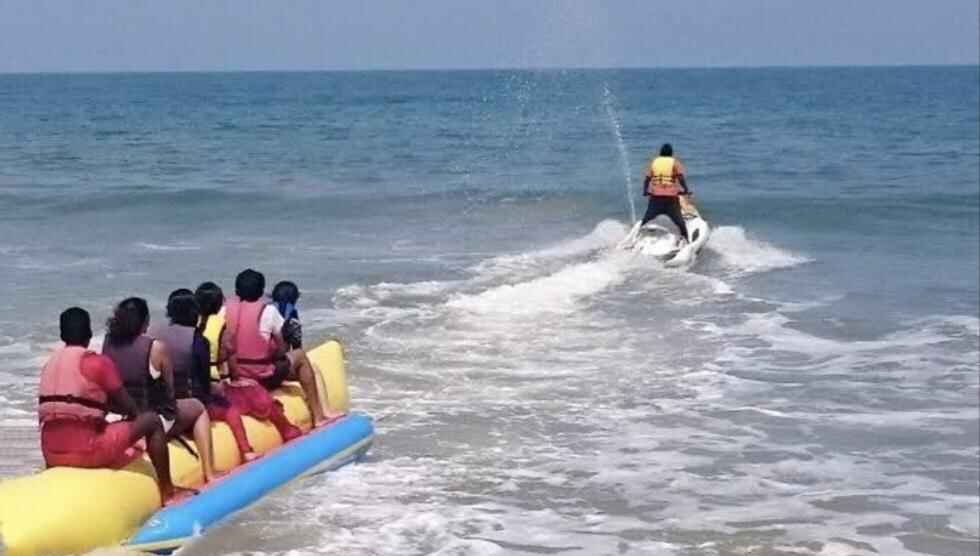 JetSkiing –
A quite popular thrilling water fun opted by speed lovers is Jet Skiing at Patnem Beach. Akin to riding a motorbike swiftly on the seabed and maintaining a good balance is all about a great jet ski ride. The scenic shoreline, refreshing breeze and playful water splashes will be offered complimentary to the riders by nature.
Bumpy Banana Ride –
The simplest yet most amusing water activity available at Patnem Beach is a bumpy banana ride. In one round 6-7 people sit on the inflated boat and a speed boat drags them from an end. It will be fun to hold your position on the boat and accept the challenge of not falling in the water. The life jackets secure the riders from drowning.
Speed boating –
Another thrill-filled water ride you can revel in at Patnem Beach is speed boating. The giant leaps on the sea surface due to insane waves and swift navigation of the turquoise water give a great doze of adventure to the fun freaks and risk takers. All you need to hop on the seat of your speedboat and embark on the adrenaline-spiking ride.
Parasailing –
The serenity of Patnem Beach can be best explored by Parasailing over the top of the sea surface. Viewing the all major or tiny elements of this calmest beach location from the top gives the visitors an exceptional experience. Before initiating your flight, do not forget to mindfully listen to the professional's advice.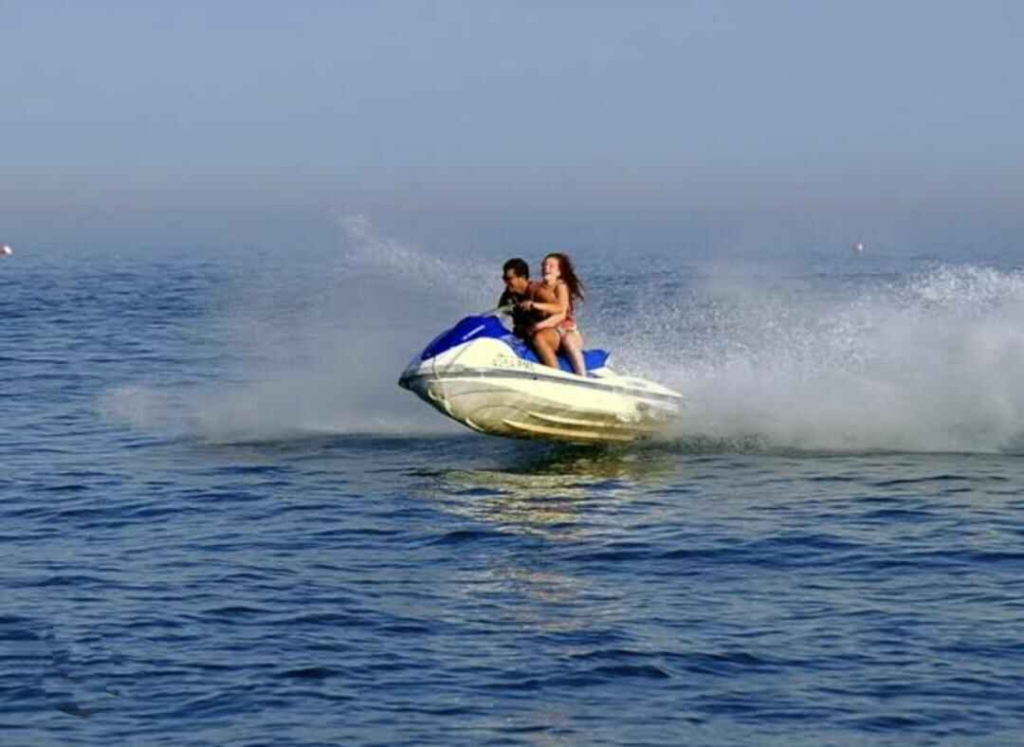 3. What options are available to go out on a shopping spree near Patnem Beach?
The flea markets, roadside stalls and local stores of Goa have their distinct charm among tourists. Luring them with unique souvenirs, cheap nuts & spices and quirky clothes & jewelry are the main traits of Goan Markets.
The vicinity of Patnem Beach does not fall short of prominent markets where you can shop your heart out.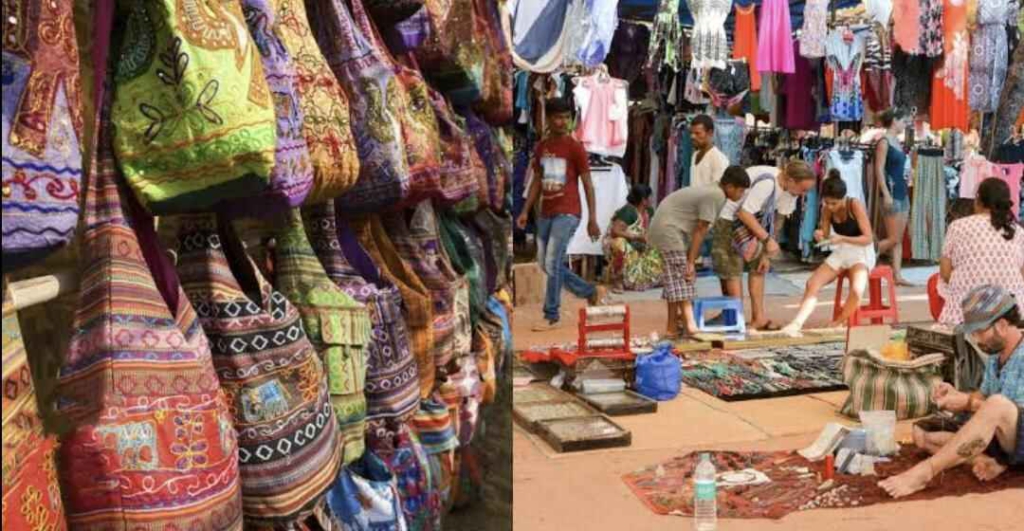 Palolem Market –
Located 3 kilometers from Patnem Beach, this flea market is reported with bustling stalls selling a variety of stuff. Clothes, funky jewelry, trinkets, unique souvenirs, footwear, wine, handmade items, decorative things, food and beverages everything you will find here at reasonable prices. Roaming on the streets of this vibrant market with your loved ones will be a great holiday memory.
Chaudi Market –
Just 2.2 kilometers distant from Patnem Beach, this bustling market can be accessed within a 5-minute drive. The substantial size of the market area enables the local vendors to set their stalls perfectly. You can find here fresh produce like seasonal veggies, fruits and other daily needs stuff. If you are willing to know the culture and language of the locals, include yourself among the tourists who visit here to explore a lot.
Canacona Fish Market –
Want to buy or know the variety of fish near Patnem Beach? You can visit Canacona Fish Market located 2.2 kilometers away from the beach location. Along with the fish and seafood products, this market serves the visitors with fresh vegetables, fruits and other grocery items. The market is hosted every Saturday. You can also buy dried fish from the stalls of the Canacona fish market.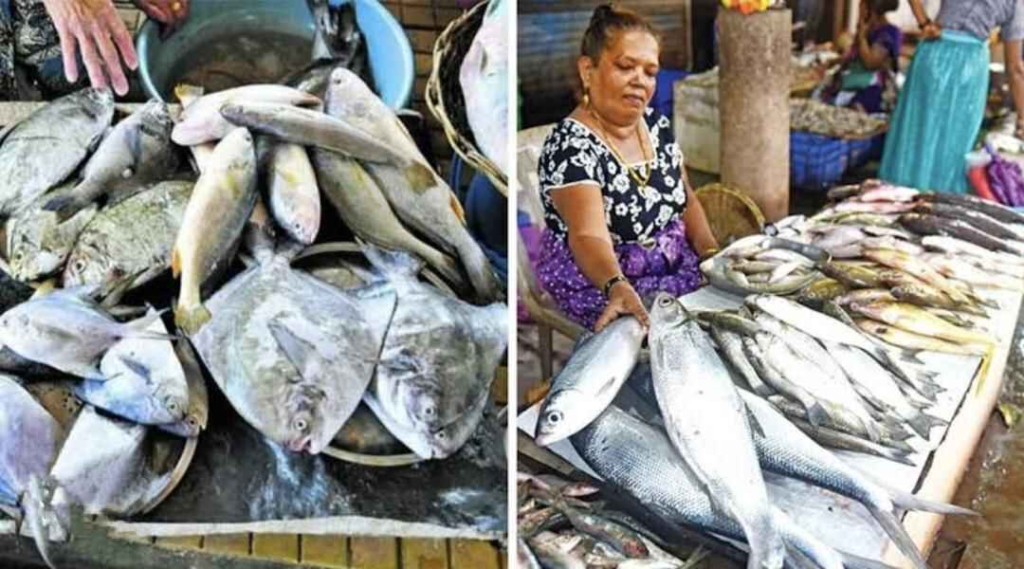 4. How to revel in the magical nightlife of South Goa while being close to Patnem Beach?
The integral part of each Goa visitor's itinerary is entirely diving into the ocean of fun, food, drinks, live music, big events, dancing, chilling and a lot more exciting. To offer you these unparalleled enjoyments, the nightclubs, pubs, bars and restaurants near Patnem Beach stay all set throughout the peak season.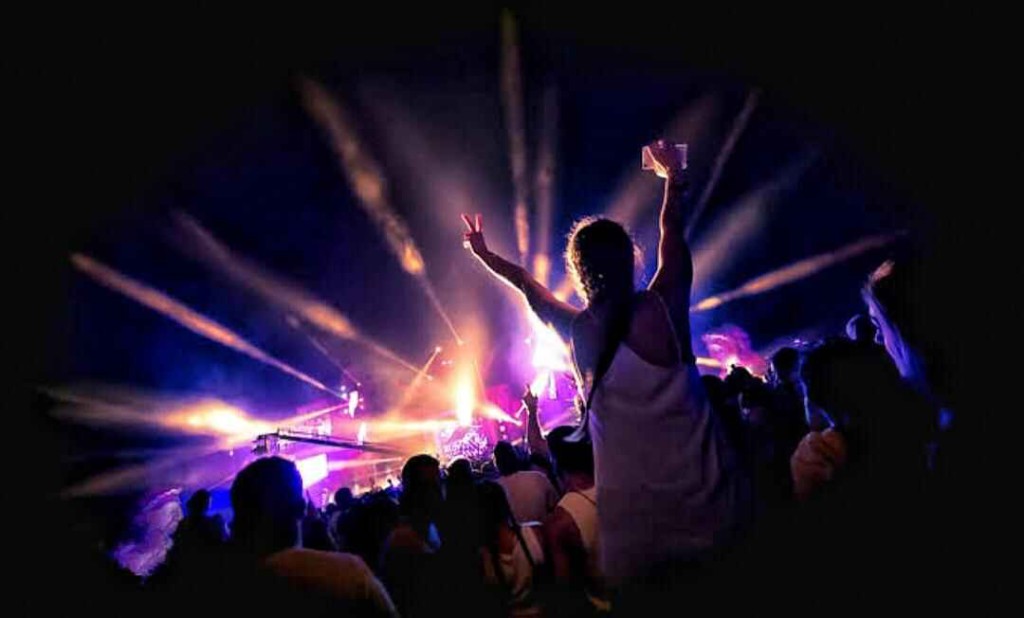 Silent Noise Club –
The hardcore party animals come here frequently to experience the strange fun of dancing or grooving in a peaceful ambiance. Well, it might sound uncanny to you but after seeing the visitors wearing their headphones you can get the whole scenario. The three different DJs play energetic music that can be enjoyed on the channels of headphones. It is 1.8 kilometers distant from Patnem Beach.
Neptune's Silent Noise headphone party & bar –
Another paradise for fun lovers in the silent abode of South Goa is Neptune's place. Along with grooving to your favorite music, you can sip some brilliantly mixed cocktails and relish the tantalizing pizzas spiced up by the imported chilies from Turkey. If you love dancing like an insane on peppy Bollywood numbers, this place is for you. An entry fee of 800 rupees is chargeable.
Alpha Club –
This party location is 2.5 km away from Patnem Beach where you can revel in the real fun of live music performances and fireworks performed by the professionals. The funky setup, world-class DJ and lip-smacking food items enhance the worth of Alpha Club up to tons.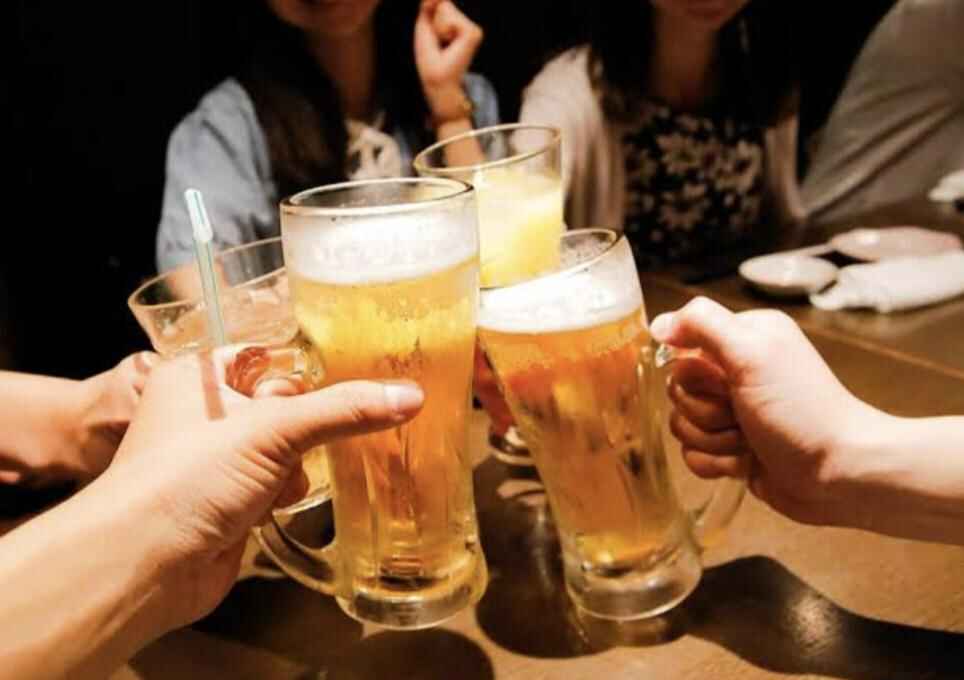 5. Which are the most popular cafes and restaurants located near Patnem Beach for planning a dinner date or family lunch?
Finding the best cafes or eateries in the vicinity of Patnem Beach is no big deal. As mentioned above, Patnem Beach is known for juicy seafood, therefore missing them can be a big regret. Here is the curated list of top-rated food joints one can visit while exploring.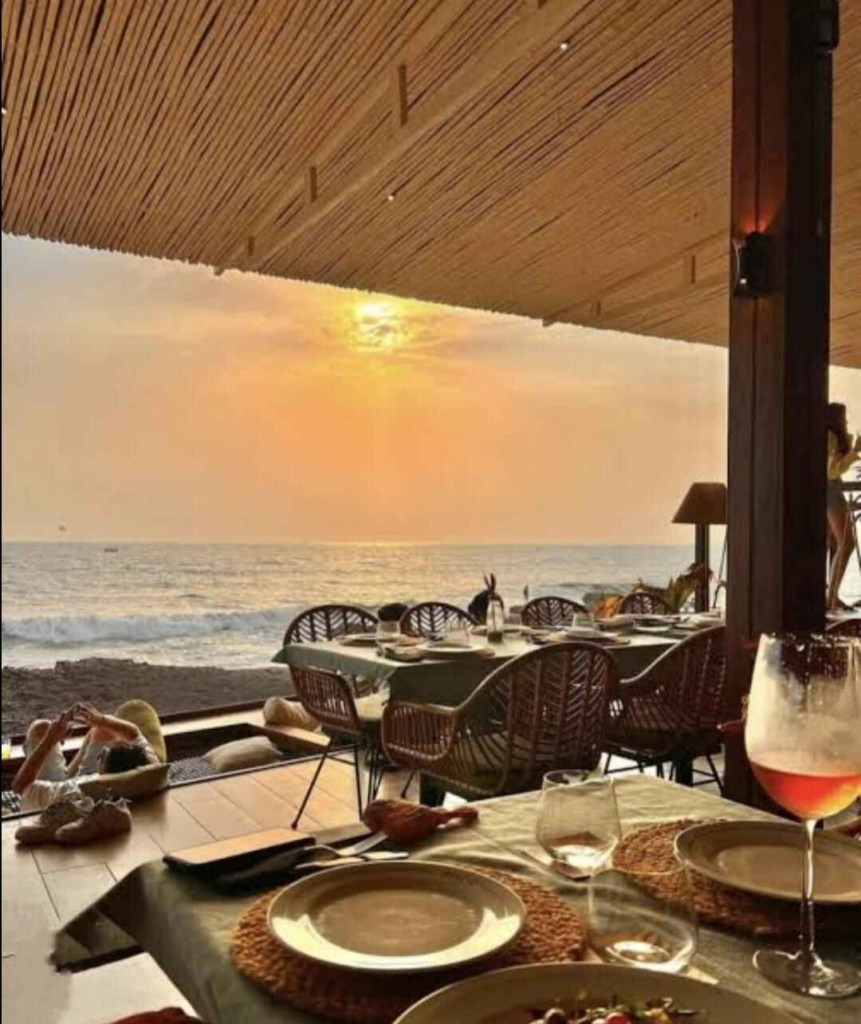 Mom,s Kitchen –
If you are craving food that gives a homely feeling, Mom,s Kitchen is an absolutely suitable eatery for you. The highly recommended food option at this place is Goan Thali which includes authentic Goan spicy curries, stuffed seafood delicacies and other items. It is 1.3 km distant from Patnem Beach.
Magic View –
A nice cozy place serving fresh pizzas finely baked in wooden ovens is just 1.4 km apart from Patnem Beach. Visitors plan a friend's hangout or cozy dates here to spend some great time in the company of great food and great people. Ample options other than pizza like tiramisu, lassi, refreshing drinks or cocktails etc are also available at Magic View.
Tantra Cafe Restaurant and Beach Huts –
If you are looking for a lavish location to revel in the pleasure of scenic views along with having sumptuous delicacies, Tantra Cafe outshines all other cafes available in South Goa. Amazing food items especially the signature dishes of Goa like Vindaloo Curry, Fresh Fish, Prawns and classy drinks tempt food lovers heavily. Serene beach views are the catch of this prominent cafe. It is 90 meters away from Patnem Beach.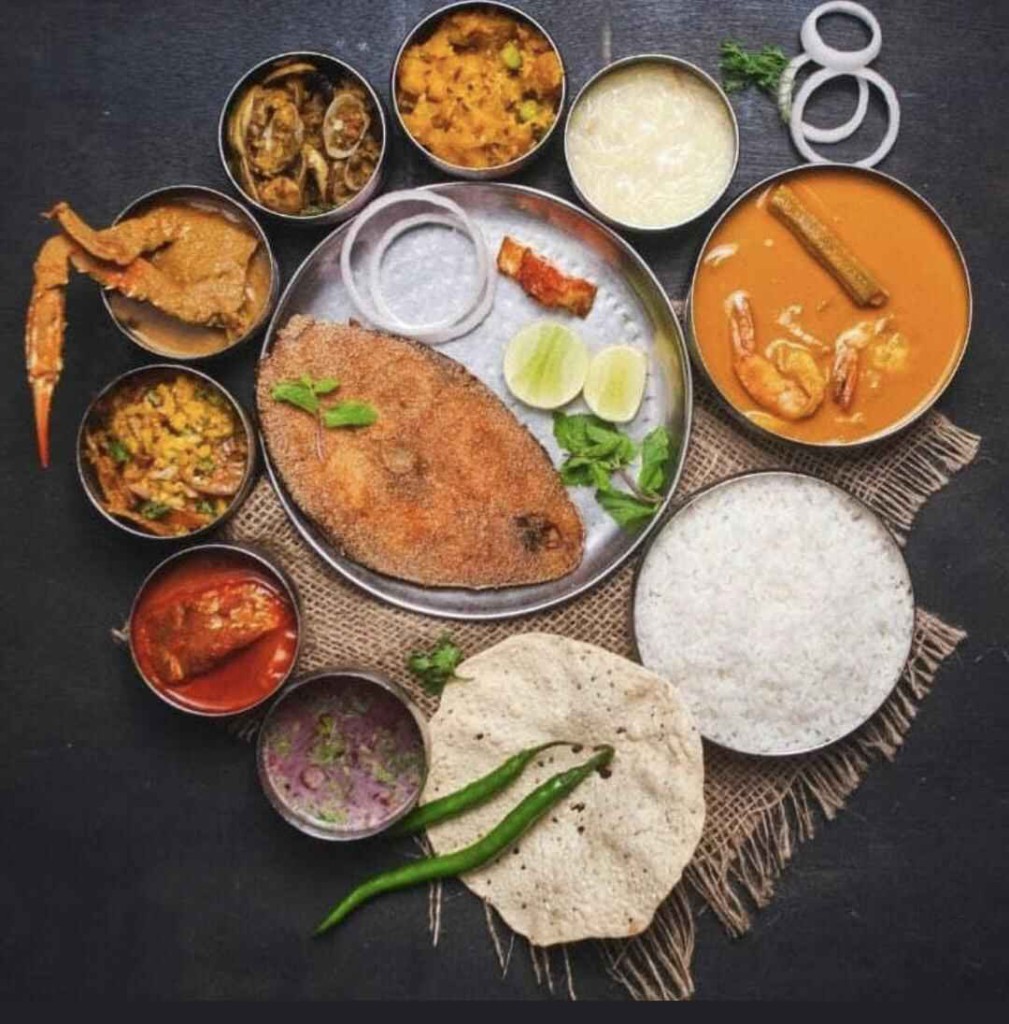 You can also try other options available at hand near Patnem Beach.
Bridge and Tunnel Patnem Restaurant
Nirvana Cafe Bar & Restaurant
Hare's Beach Huts & Restaurant
Cafe 17
6. Which shacks demand a devoted visit near Patnem Beach by beach lovers?
It's undeniable that shacks are the soul of Goan's charming vibes. Lounging on the beds under rustic wooden structures, becoming lost into the endearing noise of sea waves, savoring the freshly caught and cooked seafood items and sipping a favorite drink etc are some prime beneficiaries of visiting a beach shack near Patnem Beach.
Now think, can you miss a shack visit while being in Goa? Of course Not!
Patnem Beach Huts or Seafront Beach Huts, Patnem –
Well, this shack competes with the luxury hotels and resorts when it comes to the facilities available at this highly recommended beach shack. Spacious rooms with advanced facilities like iron, electric safe and prompt room services etc. Apart from stay services, the served food items and drinks are worth praising. It is located right on the Patnem Beach land.
Papayas –
Nestled amidst the trees of cashews, bananas, bamboo, palm and sugar cane, this beach shack is nowhere less than a paradise for nature admirers and beach lovers. In the hefty rooms of Papayas, you can enjoy free Wi-Fi services, 24-hour backup and prompt room services etc. Planning a stay, lunch or dinner at this scenic location will become your lifelong memory. It is located at 90 meters distance from Patnem Beach.
7. What are the best suitable stay properties for a comfortable vacation near Patnem Beach?
When it comes to vacation, accommodation amenities strike first and foremost in the visitors' minds. After all, spending a whole day sightseeing, shopping, adventure, party etc your tired body will seek a place to get recharged for the next day.
Here are the top-notch hotels and resorts for your luxury stay.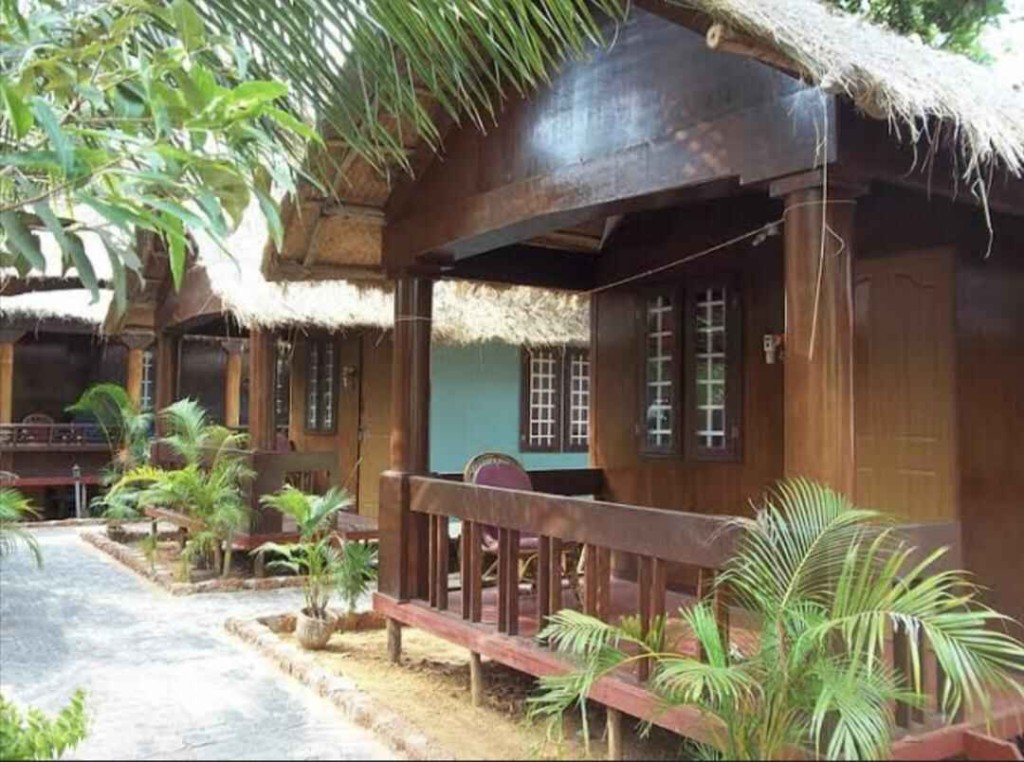 Casa Fiesta –
The hut-shaped villas are surrounded by the Cashew trees here. For those who are looking for a stay property that gives Goan vibes along with advanced facilities, Casa Fiesta is the place for you. You can access the beach from here within a few minutes as it is 10 meters distant from the beach location.
Brushwood Villa Resort –
Repleted with lucrative facilities and all possible vacation vibes this resort property draws the visitors in bulk during peak season. Free internet and complimentary breakfast on booking the rooms impact the guests. You can enjoy lounging on the hammocks, having great views from balconies, doing exercise in the gym area and in-house restaurant facilities etc. It is 1.3 km distant from Patnem Beach.
La La Land Resort –
Having the caliber to fulfill the requirements of each kind of visitor, this property is frequently picked by people to experience the finest fusion of comfort and luxury during their vacation days. You can enjoy a range of features like airy and spacious wooden cottages, an indoor bar, a yoga center and spa & massage facilities etc. This property is located 1.2 km away from Patnem Beach.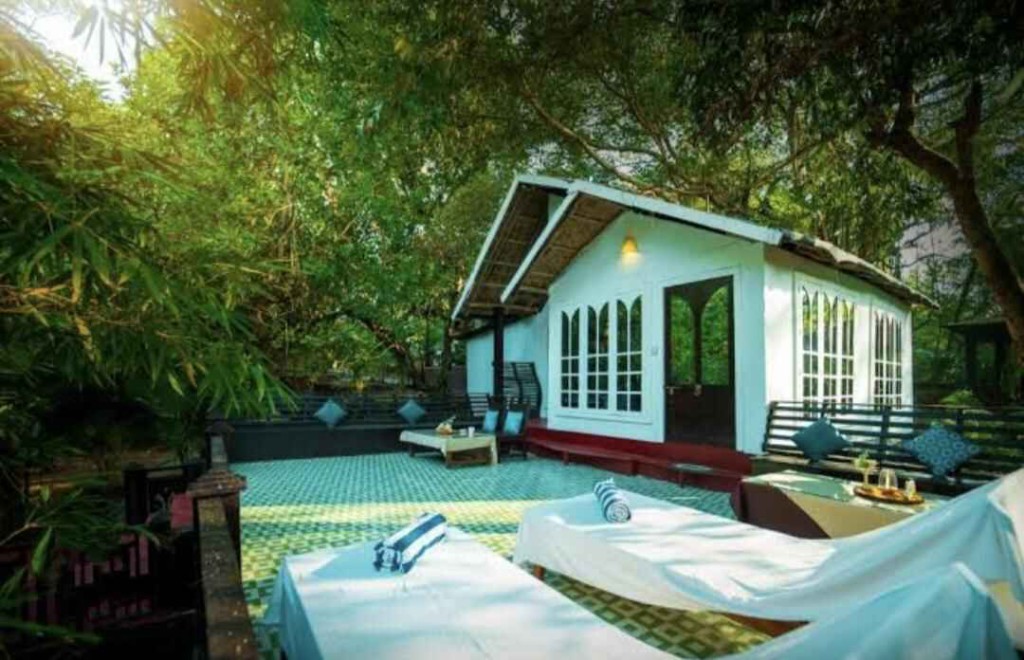 Other choices one can sift through regarding the stay facilities are -:
Sea View Resort
Patnem Garden Resort
Secret Garden Resort
Om Shanti Patnem
Cuba Patnem
Traveler Tips for the visitors to make their holiday smooth and unforgettable -:
While swimming in the sea, ensure your safety by viewing the flags or the presence of lifeguards.
Take care of your kids by preventing them from going to risky areas.
Do not keep too much cash on the beach and do not rely on online payments completely. Both conditions can put you in a troubling state.
Forgetting the beach essentials will fade away the fun of beach vibes. Keep sun protection cream, flip flops, light clothes, swimwear and hats etc.
Frequently Asked Questions (FAQs) –
Q – Where is Patnem Beach located in Goa?
A – It is located in the South Goa and very close to Palolem Beach.
Q – What is the best time to visit Patnem Beach?
A – In peak winter season, from October to March.
Q – Why is Patnem Beach famous?
A – It is famous for the calmness spread all around and the juicy seafood items.
Q – How to reach Patnem Beach?
A – Car, bus, taxi, bike, train and ferry services are available at many locations in Goa to leave you at Patnem Beach.
Also Check: goa plan quotes