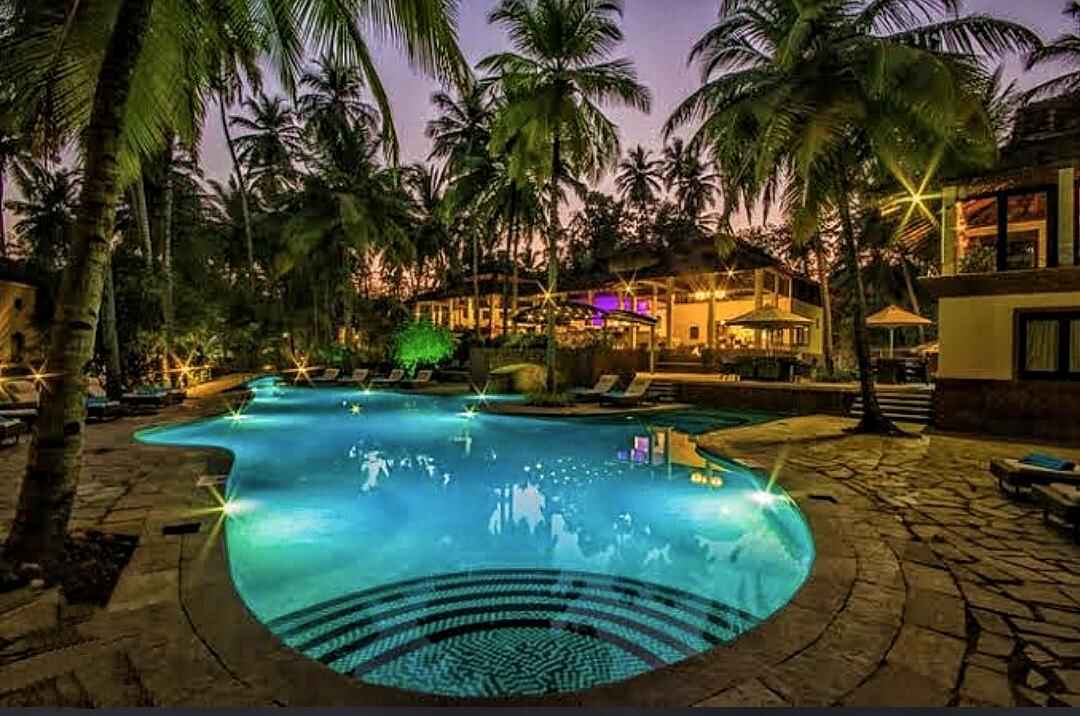 Dates back Bogmalo was recognized as a tiny fishing spot or a hub of local fishermen. But now it has transformed into a splendid hangout location among locals and foreigners. Chilling on the golden sand under the balmy sun, swimming in the mild seawater and gazing at the palm & coconut tree fringes on the curved Bogmalo Beach are some top attractions of this pristine land.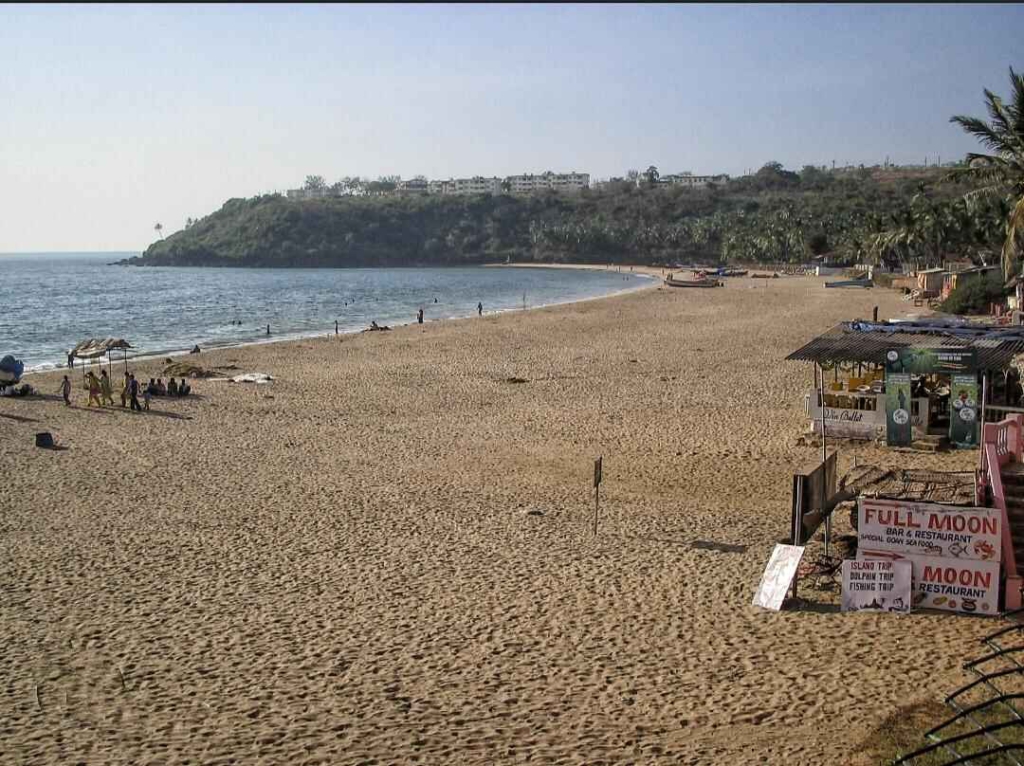 The adventure-filled water sports facilities available at the beach give a complete pack up to the Bogmalo Beach holiday. Partying till late at night with your gang, getting slightly tipsy, swaying on the peppy beats of Indian & western songs, witnessing the renowned artists live and a lot more fun await you at Bogmalo Beach.
This sloping beachline of the Arabian Sea is full of tranquility, thrill, excitement and natural jewels. Missing exploring a single spot located near Bogmalo Beach can compel you to regret it forever.
Here is a quick guide for all the beach lovers who are lining up the itinerary for the Bogmalo Beach vacation.
1. What are the true treasures to explore around Bogmalo Beach?
Well, there is no doubt in saying that Bogmalo Beach is one of the most calm beaches in Goa. But you must not mistake in considering that the nearby locations are vacant. Bogmalo Beach is nestled amidst historical jewels, divine nature spots and religious places.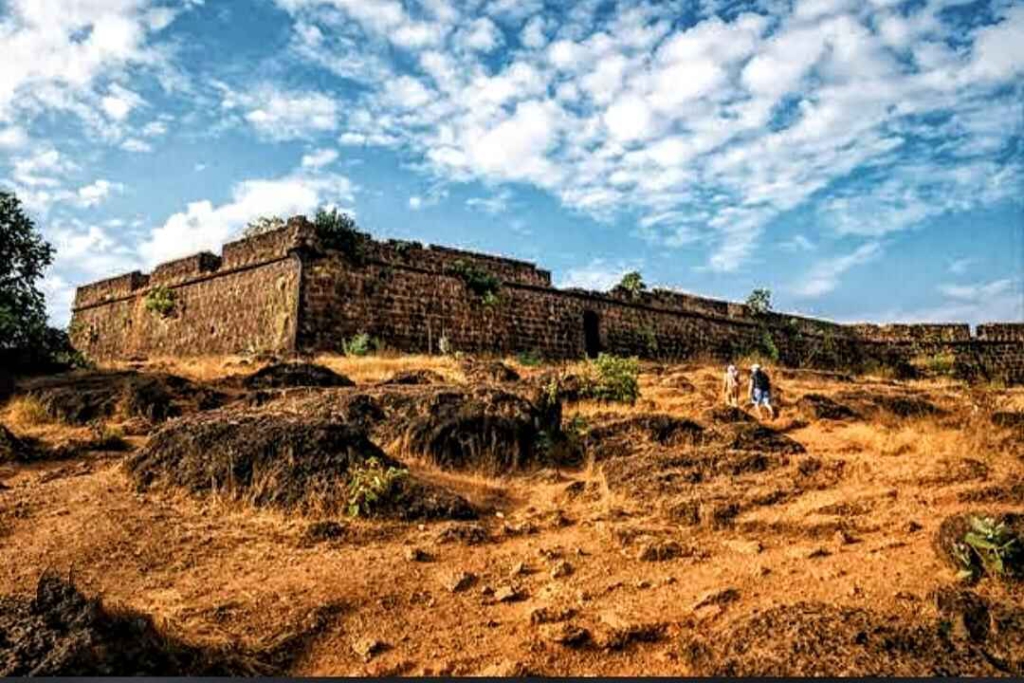 Take a look at places that you can explore just by covering a walking distance.
Chapora Fort – Commanly is known as Dil Chahta Hai Fort and Town of Shah among locals of Goa, this 17th-century beauty is worth visiting, especially for history buffs. The top of the fort gives a mesmerizing view to the visitors. Though the distance from Bogmalo Beach is slightly long, it is worth visiting here by spending your every minute. The fort is surrounded by several models, actors and professional photographers. Local vendors will also entertain you here with Goan drinks and delicacies.
Naval Aviation Museum – The vintage naval aircraft displayed here speak about the glorious story of India. Just at 1.9 kilometers distance, you can access this location within 10 minutes duration. After reaching here, the visitors fascinate by seeing the giant Seaharrier, Sea Hawk, Dove, Toroedoes, sensors and other stuff used in the war era.
Chicalim Village & Bartholomew Church – This small village is widely recognized for its famous St. Bartholomew Church. During the festivals and feasts, the locals come here to celebrate. You can know the culture and traditions of pure Goan village life by paying a visit here. Taking the Lord's blessings will infuse a positive vibe in you.
Splashdown Waterpark – The fun rides and giant swings present at Splashdown Waterpark are quite exciting. You can hire a car or cab service to reach this fun-filled destination as the distance from Bogmalo Beach is 41.8 kilometers. The perfect blend of water, greenery and fun rides will treat you with great pleasure here.
Heart Lake – Located at a distance of 30 minutes from Bogmalo Beach, this heart shaped lagoon gives a feel of natural lap to the visitors. This isolated Heart Lake gives an offbeat experience to the visitors as it is heavily occupied with greenery, water and beautiful creatures. The only advice you need before visiting Heart Lake is," Do not litter here."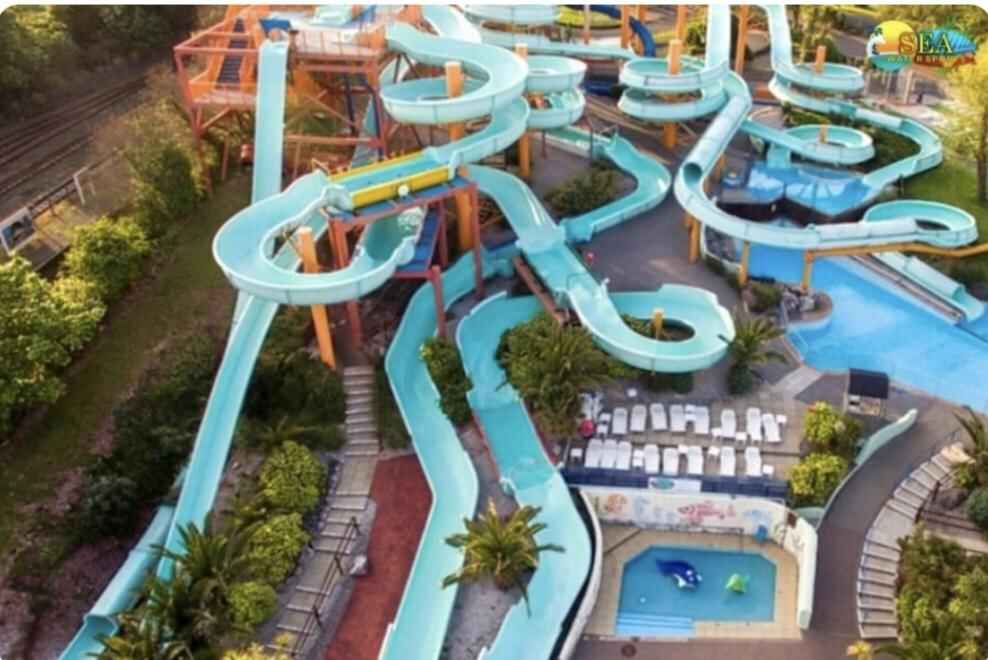 Other adjacent beaches near Bogmalo Beach are also a perfect place to spend some quality time. These beaches are connected by the same stretched shoreline. Hence you will need not to cover more distance while reaching there. Hollant Beach, Hansa Beach, Siridao Beach, Sernabatim Beach and Velsao Beach are frequently visited by Bogmalo Beachgoers.
2. Which water fun activities excite the visitors at Bogmalo Beach?
Experiencing the fun of water rides at Bogmalo Beach is unparalleled. The beaming faces of visitors due to the peak adrenaline rush express their pleasure. An extended array of water sports services provided by certified & well-trained people is available at Bogmalo Beach.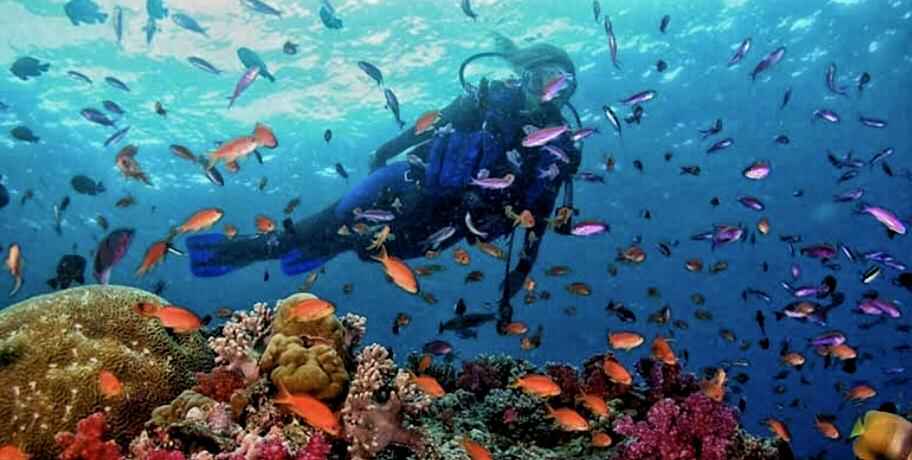 Windsurfing – The calm breeze and gentle waves make the atmosphere favorable for windsurfing at Bogmalo Beach. Gliding speedily on the sailboard and sensing the splashes of seawater will give a distinct experience. The guidance given by well-versed trainers makes your windsurfing experience way better.
Swimming – Though there is no specific tool required to perform this fun water activity, the mildly warm and shallow water of the Arabian Sea makes it exciting. The clean shoreline of Bogmalo Beach adds more pleasure to this simple yet fun-filled water pursuit.
Speedboat Ride – Want to unleash your inner horses and talk with the wind and water over the sea? Speedboating is the perfect water ride choice for you. No doubt this water ride is going to replete you with high energy and immense vigor.
Snorkeling – You need to walk for nearly 10 minutes to reach Grande Island for snorkeling. You can witness the mesmerizing underwater marine life while snorkeling. Plants and creatures present inside the sea surface create a paradise for visitors.
Scuba Diving – Another underwater activity that you can enjoy at Grande Island, Netrani or Pigeon Island near Bogmalo Beach is Scuba Diving. Whether an experienced or a novice everyone can enjoy this underwater activity to the fullest.
Jet Skiing – To be very clear, this water ride option is not designed for soft-hearted people. Well, the only reason is high speed. Facing the strong wind while moving forward speedily hits the riders differently. People feel a bounce in their adrenaline levels throughout the skiing duration.
Parasailing – The thrilling blend of a speed boat and a parachute creates this adventurous parasailing ride. Flying at a good height over the blue water of the Arabian Sea and viewing the spellbinding beauty of Bogmalo Beach will add a refreshing chapter to your beach holiday memory.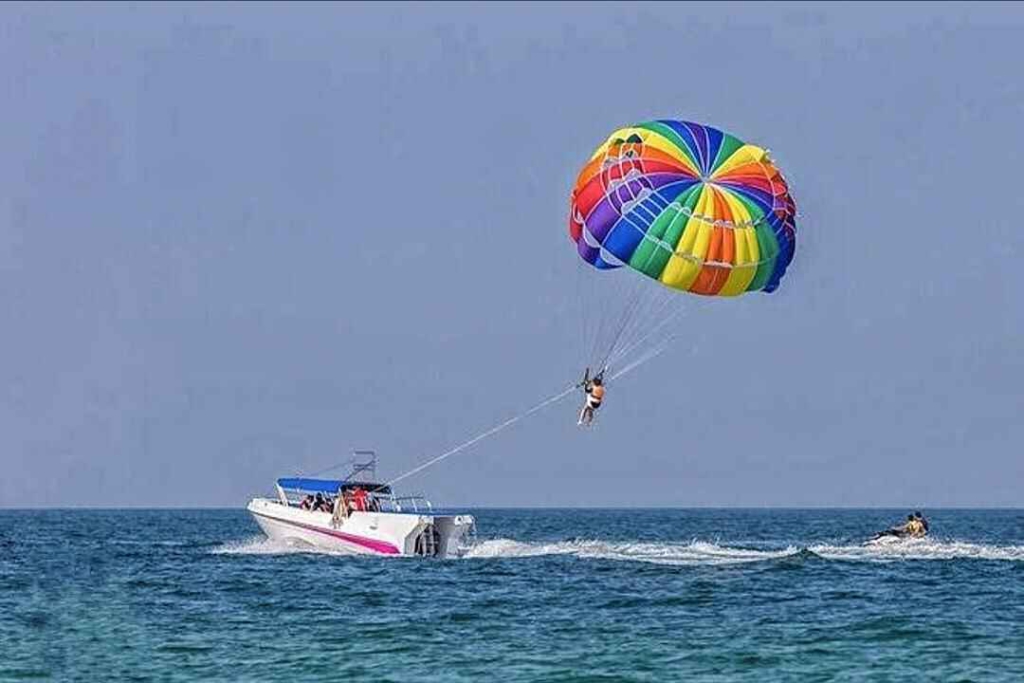 You can also try your hands at Banana Ride, Kayaking, Ringo Ride, Canoyaning and Surf Boarding etc. The PADI-certified water sports operators ensure the safety of people through quality tools and required guidelines.
3. Vibrant Nightlife of Bogmalo Beach –
At the nightclubs, pubs and beach shacks of Bogmalo Beach, you can immerse in the pleasure till the early morning. The piping hot food, classy drinks, loud music, live shows and great ambiance of these places spice up the fun of Goan Nightlife.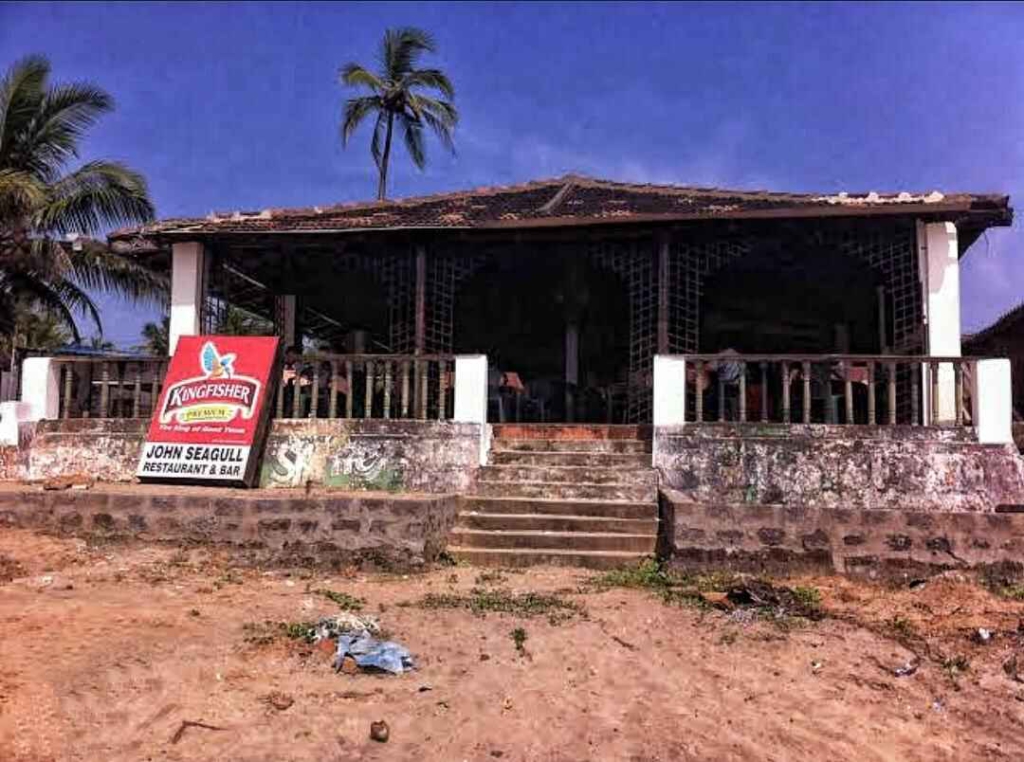 There is no dearth of party places at or around the Bogmalo Beach area. Here we have rounded up a list of pubs and clubs where fun lovers visit frequently.
Sunset Bar – It is located under the premises of Bogmalo Beach Resort. The guests enjoy here the authentic Goan drink Feni and its unique ambiance. The visible beach views from the sitting area of Sunset Bar will act like a treat to your sight. A plethora of cocktails, mocktail and delectable cuisines tempt the guests heavily.
John's Seagull – The Saturday nights of John's Seagull are amazing as they host live music events and dance nights. Clean ambiance, fresh and tantalizing food, soothing background music and a wide variety of drinks at this place make it perfect to spend hours.
Filomena's Kitchen – Located barely a minute's walk away from Bogmalo Beach, this place is quite popular among visitors for quality food at rational prices. You can plan your visit here on Friday for enjoying the engaging music played by the professionals. Diverse drinks are served here to the guests that compliment the food presented on their platters.
Nyex Beach Club – This beach club is idyllic for those people who want to take a deep dive into the dynamic atmosphere of live events and performances. Grooving to the beats of music, the visitors also enjoy the great food from the extensively spread buffet at Nyex Beach Club.
Gazebo – Unlike other bars and lounges located near Bogmalo Beach, this place serves drinks with pool facilities. The guests are drawn towards this poolside bar due to the relaxing vibe. It is located inside the Bogmalo Beach resort. A variety of refreshing beverages and drinks greet the guests at Gazebo.
Lobby Label – Listening to the trance music with DJ-mixed beats while relishing the Asian, Goan and British dishes is something that will fascinate you. You will see the massive flux of fun lovers dancing, eating and enjoying at night here as it is an integral part of Bogmalo Beach's nightlife.
Sea Cuisine Bar & Restaurant – You can visit here during the day as well as at night also. But the beauty of this place under starry night is worth watching. The aroma of seafood options, various cuisines and drinks enter straight into the mind & soul of food lovers. The ambiance and music played here are also praiseworthy.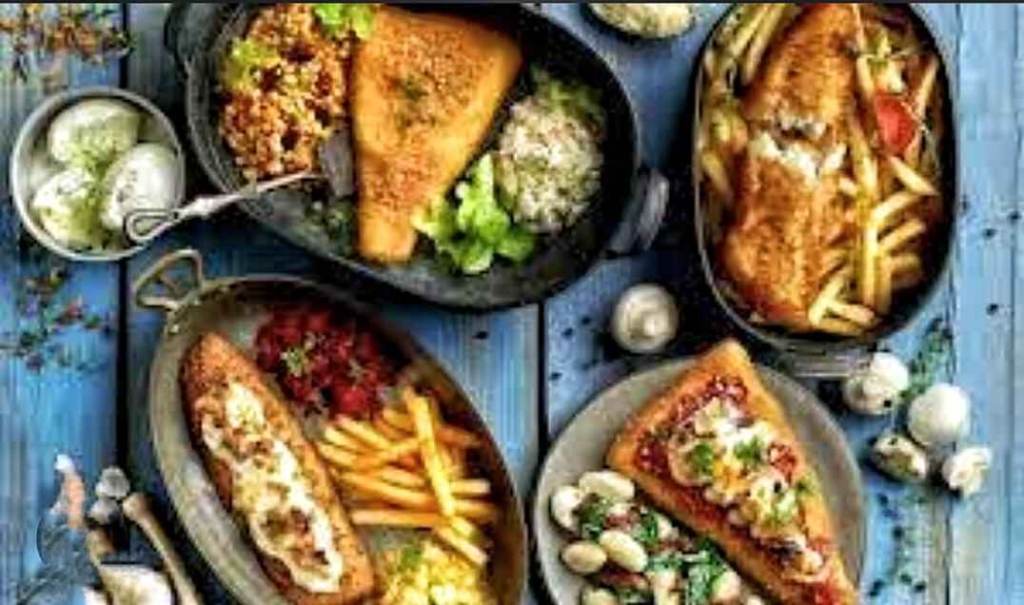 Other places like Joet's Bar & Restaurant, ArindamDe, Bogmalo Stiff Waves, Ruby Bar, Terracota restaurant, Full Moon bar & Restaurant and Sarita bar & restaurant etc are ideal to spend an evening or a whole night. Trust us, visiting one of the above-listed places will leave an indelible imprint of Goan Nightlife on your mind.
4. Where to shop near Bogmalo Beach?
Though there are very limited options available around the Bogmalo Beach area, they are capable of satiating your shopaholic desires. The great quality stuff with logical price tags wins the heart of shopping addicts.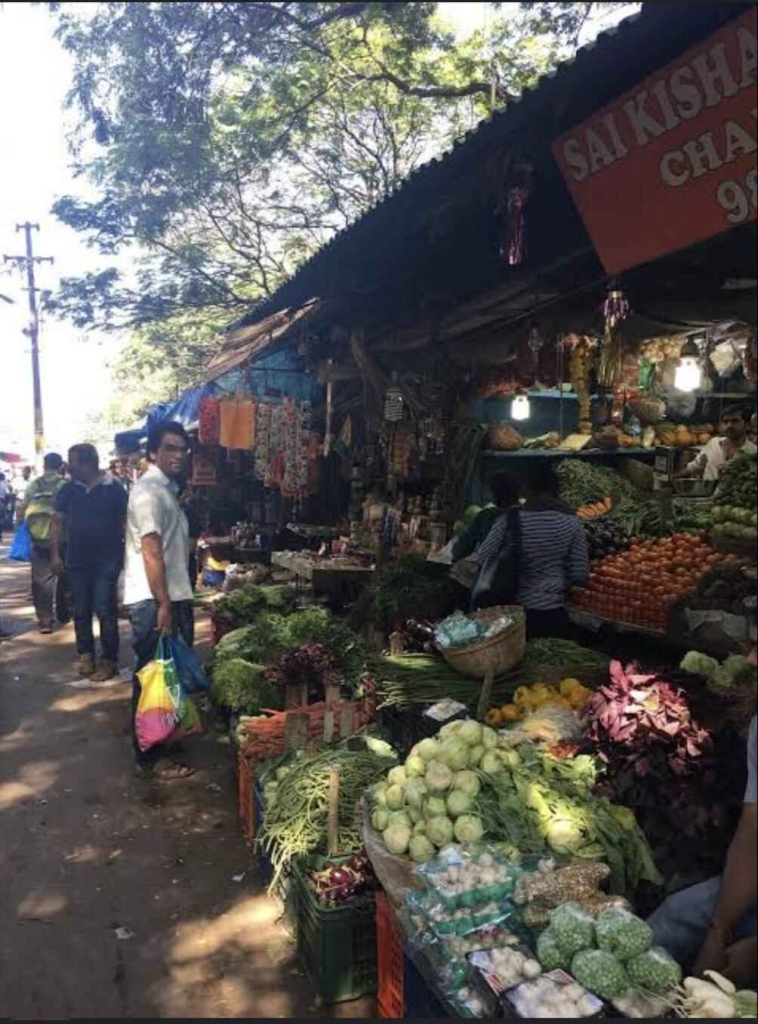 Have a glimpse at the Markets of Bogmalo.
Vasco Fruit Market – As the name signifies, Vasco Fruit Market provides the best quality seasonal fruits. The visitors found themselves tempted towards the colorful presentation of shops presented here. The local fruit vendors give luring discounts to the buyers in the peak season. This fruit market is located at a distance of 8.3 kilometers and this distance can be accessed in 20 minutes approximately.
General Supermarket – This place is explored by tourists and frequently visited by locals to fulfill their daily needs. This supermarket place includes all grocery items and stuff related to daily requirements. You will have a great time with your friends along with knowing the culture and local Goan people.
J V Shetty Supermarket – You will find a plethora of items here like fresh meat, bread, dairy items, snacks and other grocery items at J V Shetty supermarket. You will surely enjoy the self-service at this retail store with the company of your friends and family.
Vasco Municipal Market – It is 8.8 kilometers far from Bogmalo Beach. You can take a cab or bike ride to reach here in 20 minutes or half an hour. The locals and other visitors seek fresh fruits, vegetables, poultry items, seafood and other necessary stuff for daily use. There is enough area allocated for the parking of buyers.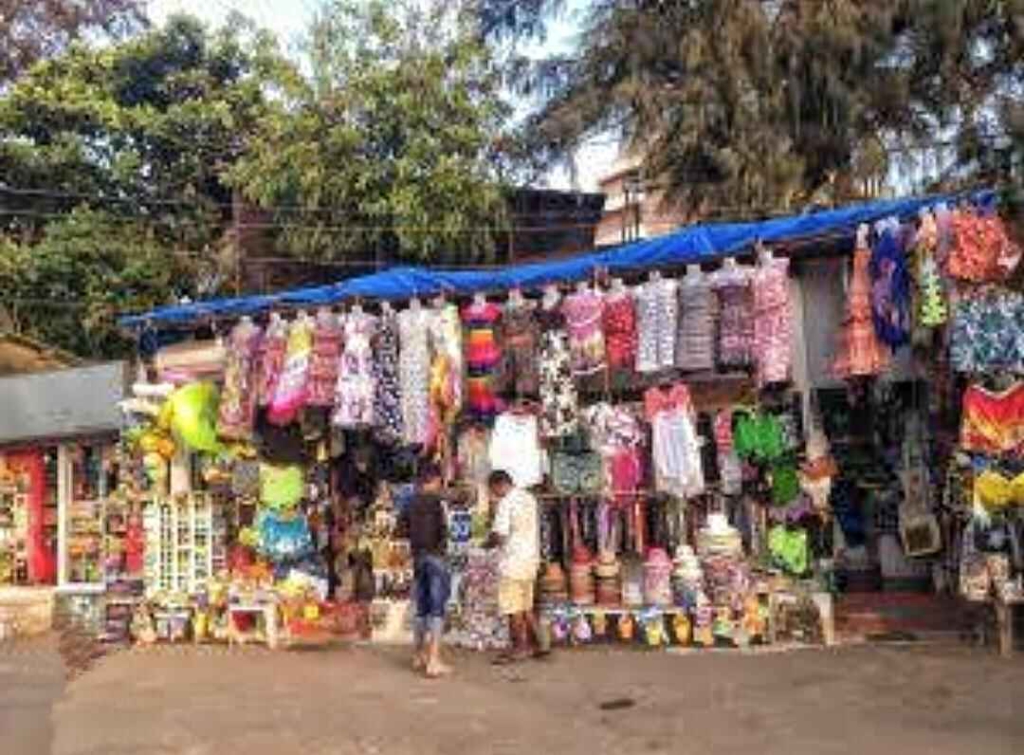 5. Which is an ideal accommodation near Bogmalo Beach?
Picking a close location & villas near Bogmalo Beach can enable you to spend maximum time at the beach. These places will serve you a fine blend of comfort and luxury. Apart from it, these accommodations tempt visitors with hefty discounts during the peak & festive season.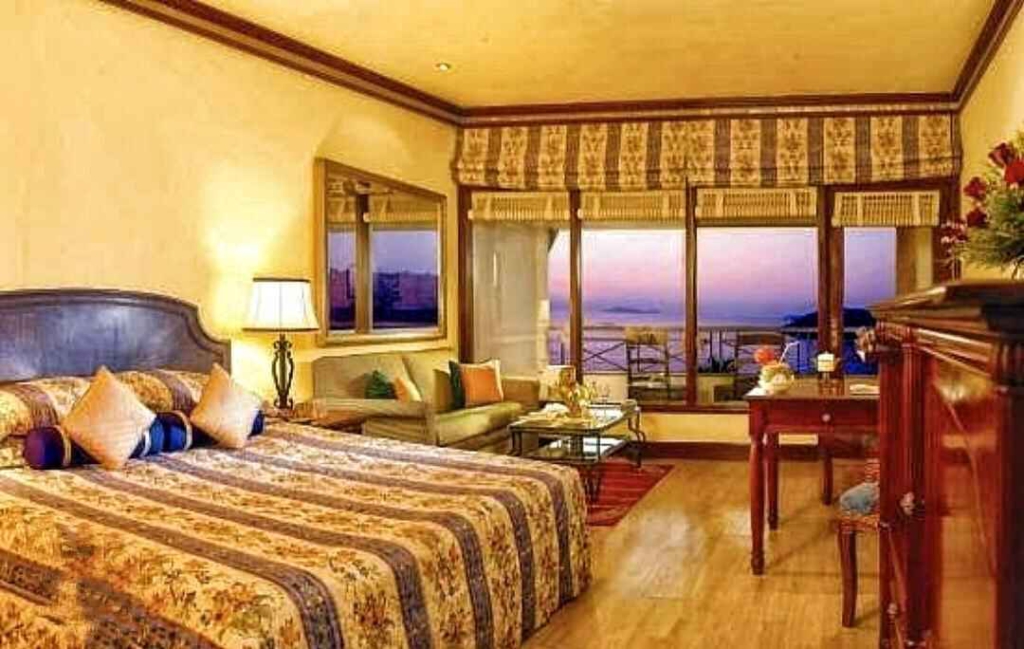 Stone Water Eco Resort – It is located close to the Naval Aviation Museum. The place hosts its guests with great hospitality and modern amenities. Well-maintained 20 spacious rooms with rusty wooden texture offer a warm welcome to the guests. All modern facilities and a diverse range of cuisines is the prime attraction among visitors.
Bogmalo Beach Resort – Another accommodation that falls in the close circumference of airport, railway station and Bogmalo Beach is Bogmalo Beach Resort. Restaurants, poolside bar, spa centers, kids' corner, fitness or gym, casino and parking area etc facilities are present here to make your stay lavish.
Coconut Creek Resort – Coconut Creek Resort is repleted with scores of amenities that range from basic to advance. Apart from the well-equipped and air-conditioned spacious rooms, the guests take benefit of a spa, parlor, games, outdoor pool, restaurants, digital lockers and yoga trainers etc. This 3-star rated resort is embellished with the fringes of coconut trees and gives a perfect view of the beach location.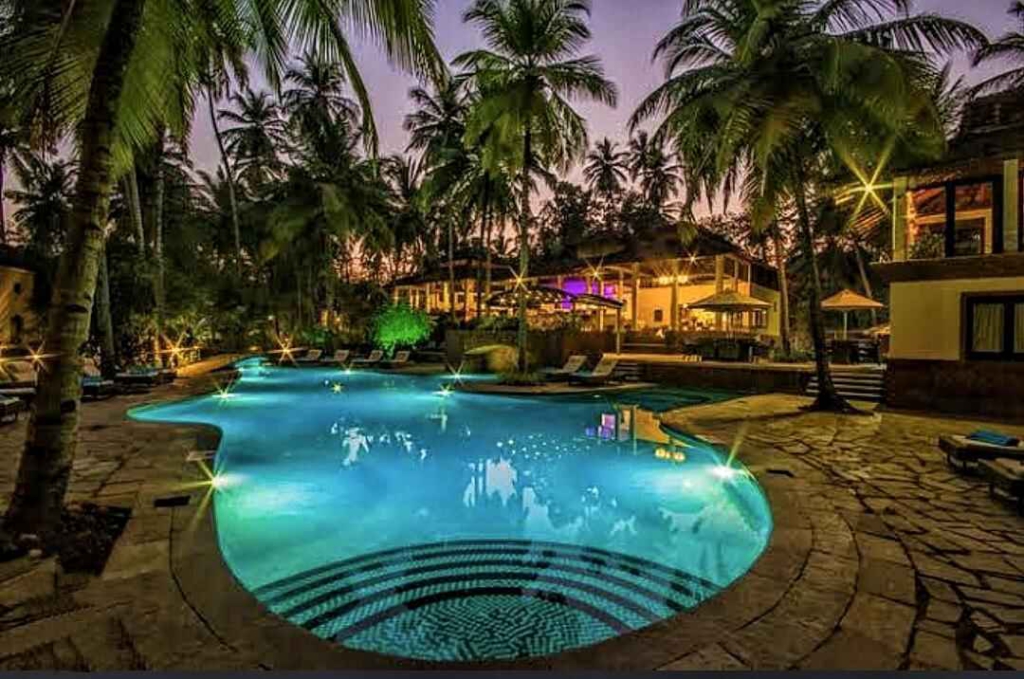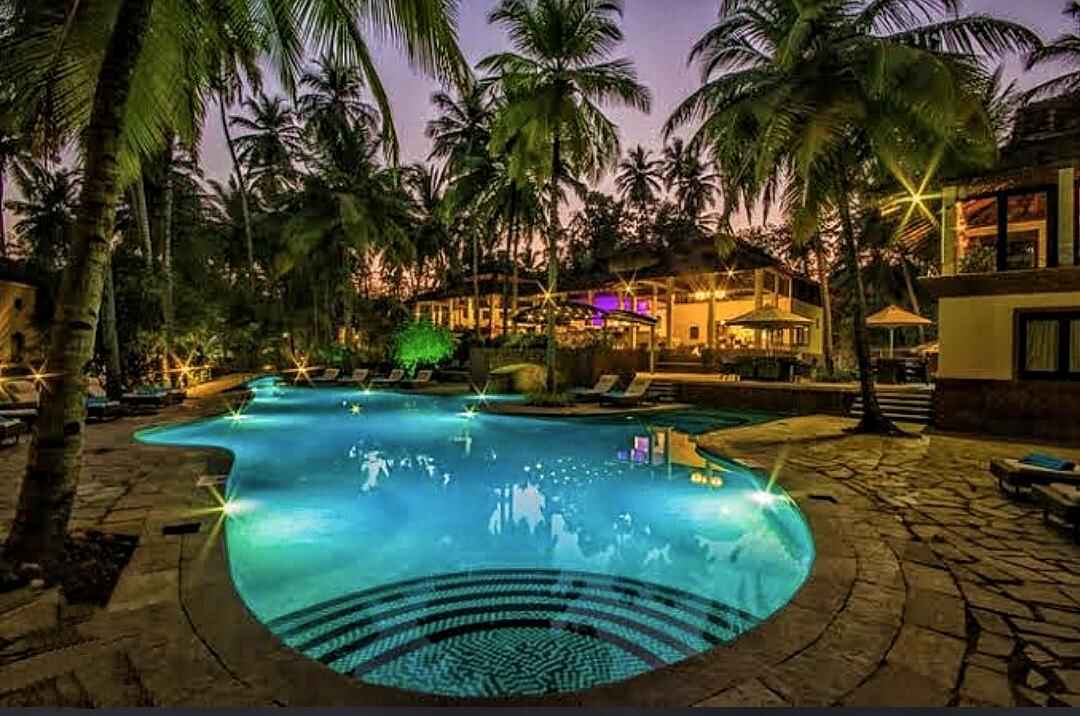 The expenses of these luxury accommodations may make you realize a bit higher. Well, you can shrug off the worries as several guest houses and bungalows are also ready to give you a warm welcome. Joet's guest house, Raikar guest house, Mariaariose- Melody of the Sea, La Petite guest house, Sarita guest house, Beach Bay Cottages and Leon Hide Out guest house etc are some other alternatives for you.
6. Which are the most popular beach shacks near Bogmalo Beach?
The hippy life of Goa separates this beach land drastically from the other tourist locations and beach shacks play a pivotal role in infusing a hippy culture into the Goan spots.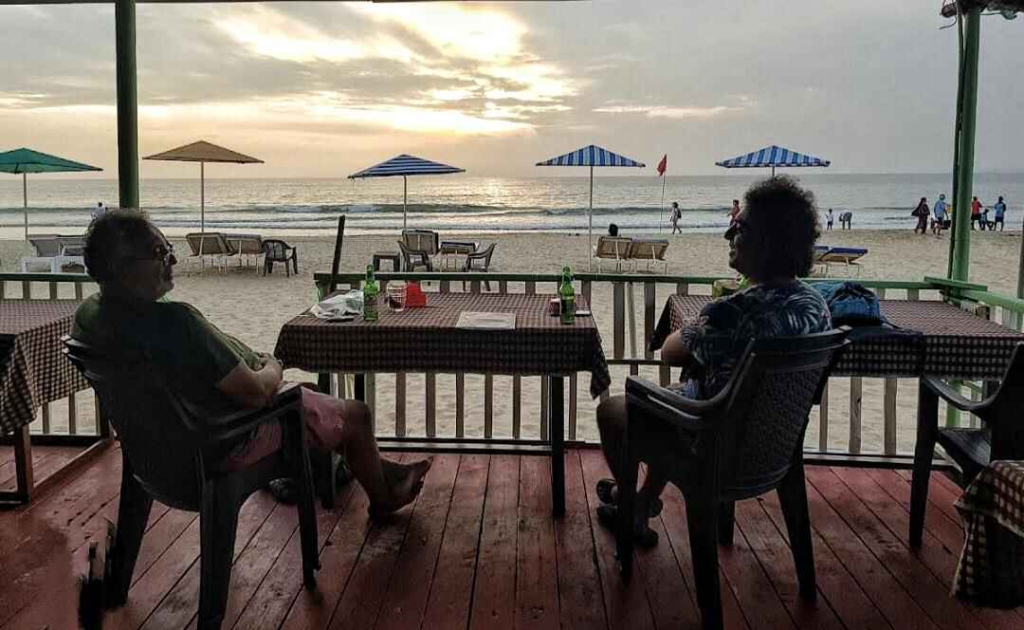 You should also not miss hitting the below-given beach shacks located around Bogmalo Beach.
Starfish Beach Shack – Visitors who are highly inclined towards the unique seafood delicacies, must approach starfish beach shack for once. The services of this shack are accessible till 11 pm. You can relish here the grilled prawns drenched in the butter garlic sauce. Other light snacks and drinks also compel the guests to drool.
Tony Beach Club & Shack – Are you looking for a budget-friendly shack where you can enjoy the best food? Tony beach club and Shack fit well in your frame. The chicken sizzlers and loaded fries are considered the show-stopper dishes of this place.
John's Seagull – There is no better way than chilling at Bogmalo Beach while savoring the uniquely prepared delicacies of John's Seagull beach shack. You will find here a variety of north Indian food and authentic Goan recipes. Steamed rice, garlic naan and prawn curry are some top favorites of visitors here.
Joet's Bar & Restaurant – Well recognized for pure traditional Goan cuisines, this shack is located near Coconut Creek Resort. The guests visit here to try Goan Curry, Rava Masala Pomfret Fry, Racheado Masala and steamed rice etc.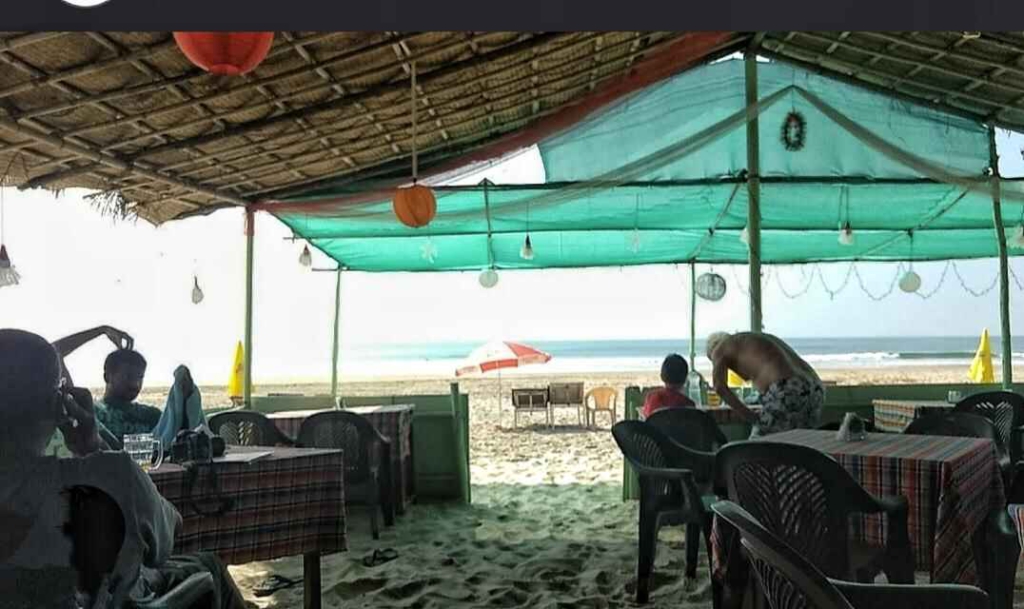 "Must not skip" points for Bogmalo Beachgoers –
The below-listed points can level up the pleasure of your Bogmalo beach holiday.
Konkani, English and Hindi languages are prevalent in the Bogmalo Beach area.
Keep loose and cotton clothes in your luggage as the warm weather can trouble you in heavy clothes.
Don't forget to carry your water bottle and light snacks while roaming near the Bogmalo Beach area.
Take all safety measures while enjoying water rides and adventurous sports.
Frequently asked questions ( FAQ) –
Q – How to reach Bogmalo Beach from Panjim?Q – What is the best time to visit Bogmalo Beach?
A – The winter season from December to February is ideal for visiting Bogmalo Beach. The temperature during these months ranges between 20 degrees to 30 degrees Celcius.
Q – How to reach Bogmalo Beach from Panjim?
A – Bogmalo Beach is 27.7 kilometers far from the capital city of Goa, Panaji by road. It requires 45 minutes to cover this distance.
Q – How to reach Bogmalo Beach?
A – It is quite a popular South Goa destination among visitors and locals. You can reach here through car, taxi, cab service, bike rides and bus transportation.
Also check : goa trip with friends quotes