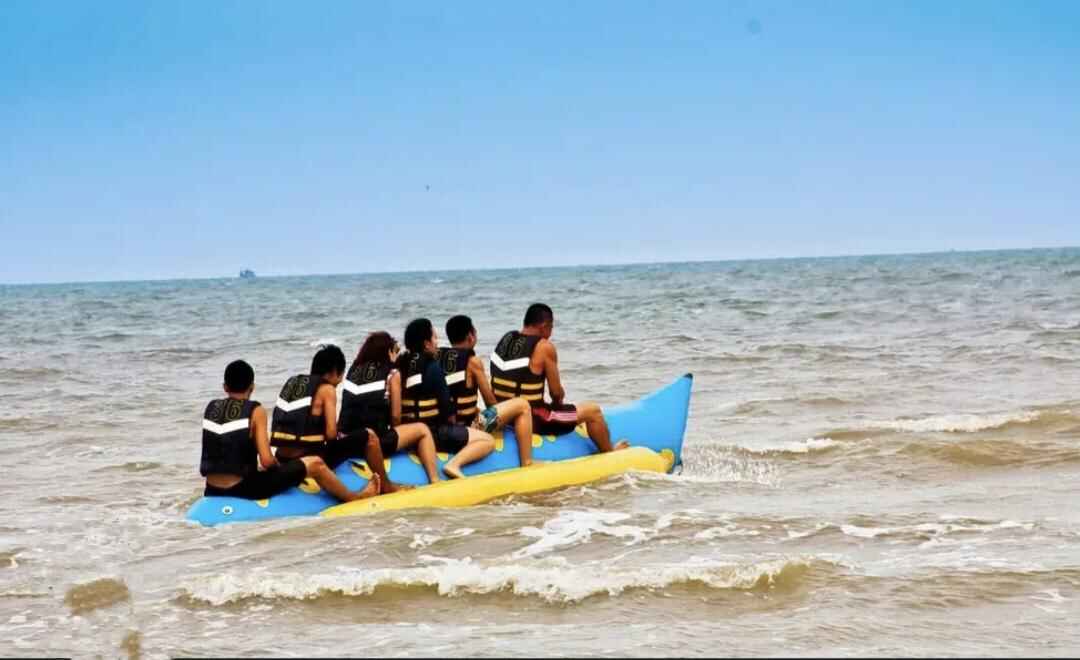 Escaping the bustling beaches jammed with crowds, vendors, and sports operators & finding a location for complete isolation isn't a hefty task in South Goa. Talpona Beach is one such composed land of South Goa, idyllic for devoting hours to beholding the raw nature.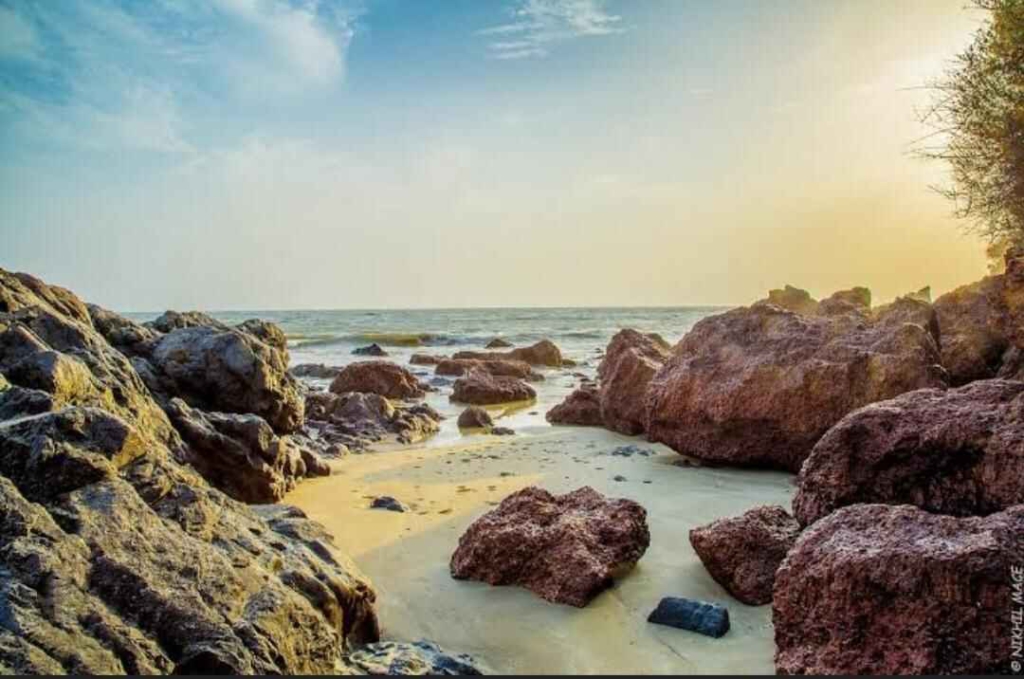 A frame encompassing pure golden sand bordered with pines & palms, small dunes, quiet Arabian Sea and an endless coastline etc , best depicts the glory of Talpona Beach. The only noise you'll discern here is the sound of sea waves crashing the shoreline repeatedly.
To spend an amazing vacation in this panoramic Talpona Beachland, one can salute the rising balmy sun, read an engaging book, lounge on the sand, take a long stroll along the clean shoreline, capture the sinking sun in the Arabian Sea while sunset or plan a pretty picnic on the beach including serene views.
Highlights of Talpona Beach –
The endlessly prevailing calmness on Talpona Beach is popular among peace lovers.
Do not miss the magical moment of sunset at Talpona Beach.
Nearby clubs hosting live events and parties draw the party enthusiasts towards Talpona Beach.
Witnessing the convergence of the Talpona River in the Arabian Sea is one of the best scenes of this pristine beach.
Sunbathing and turtle-watching at Talpona Beach compels foreigners to plan a visit here.
You can learn fishing at Talpona Beach with the help of the local villagers or fishermen of Talpona village.
What is the best time to visit Talpona Beach?
To skip the unfavorable chances of bad weather, surprising downpours and rough sea waves, planning a Talpona Beach vacation in the winter season is advantageous. From October to March, visitors find an ultimate time to explore the panoramic vision of Talpona Beach.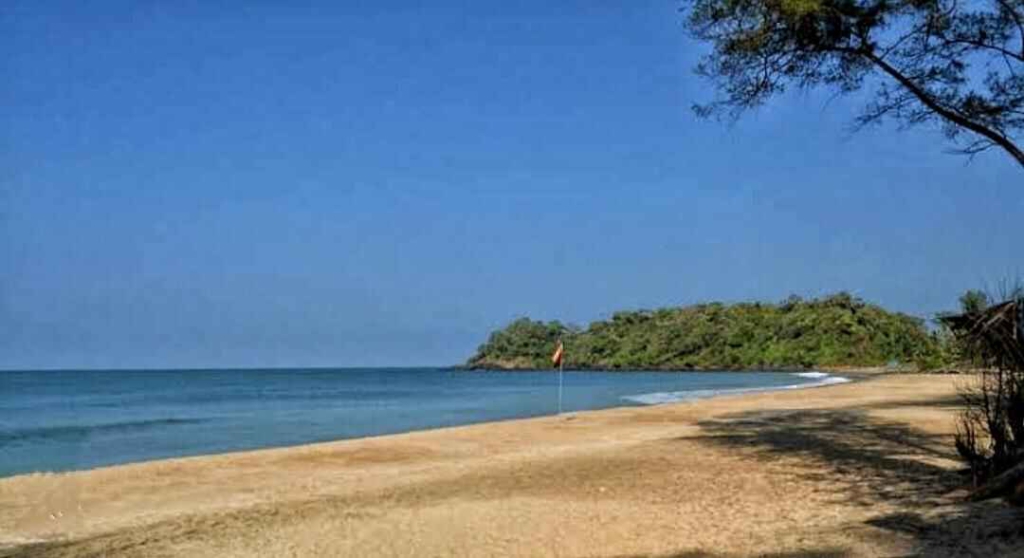 The temperature during these months sticks to 28°C maximum. The mild winters beautify the beaches of Goa including Talpona. Along with enjoying the pleasant weather at the beach, you can traverse through the bustling markets, fully operational nightclubs, busy shacks and crowded food joints near Talpona Beach.
How to reach Talpona Beach easily?
Several visitors access Talpona Beach from Panjim. It is nearly 76 kilometers distant from the beach. Frequent bus and taxi services are available at the prominent locations of Panjim. It will take 2 hours approximately to reach here. If you are interested in self-driving, hire a rented car service and enjoy the breeze and views that fall in the route.
If you intend to reach Talpona Beach from Goa International Airport or Dabolim Airport, you need to cover a 68.8-kilometer distance. Cab services are available at the airport for visitors to approach Talpona. You can rent a bike as well to enjoy the scenic riding.
Canacona is the closest railway station to Talpona Beach. If you are traveling via train route, descend your train at this railway station to easily & quickly reach Talpona Beach.
1. Which major attractions you can not afford to miss near Talpona Beach?
Not only does the scenic beach of Talpona dazzle the sight of solace seekers but the surrounding monuments win the hearts of explorers. The below-listed sites must be counted in the itinerary of Talpona Beach visitors.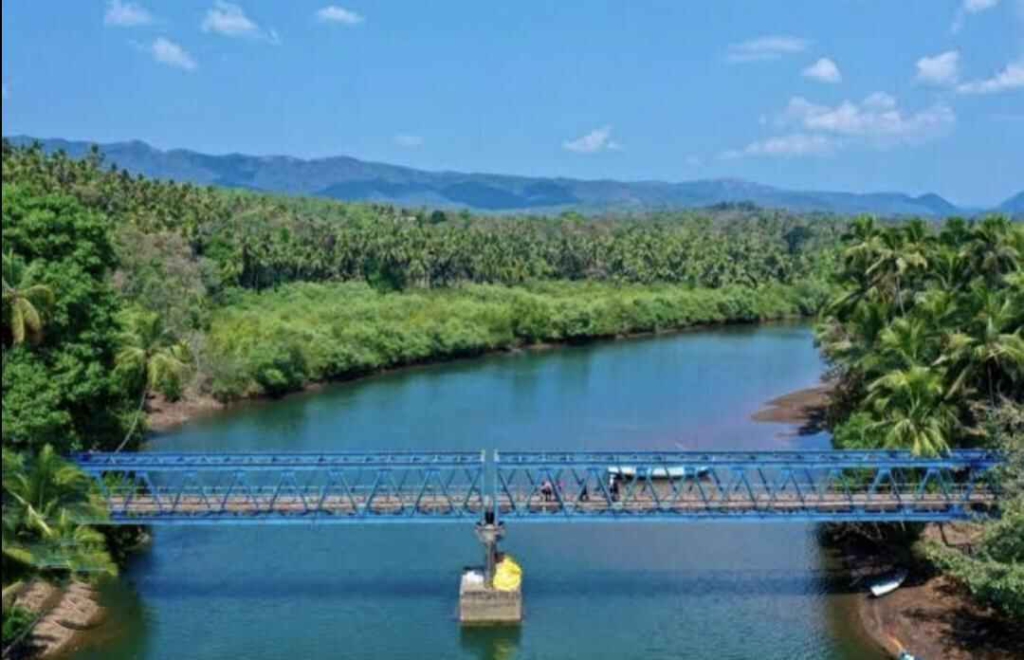 Sadolxem Bridge –
Spanned over the beautiful Sal River, this quintessential blue metal bridge offers an architectural feast to the eyes. The backwater areas are ideal for enjoying boating, photography and spending quiet moments. The distance of this scenic location from Talpona Beach is just 3.9 kilometers. Photographers should visit here early morning to take some panoramic shots of the rising sun, water, greenery and the bridge.
Shri Damodar Temple –
After spending peaceful hours at Talpona Beach, you can seek spiritual solace and divine blessings at Shri Damodar Temple. The beautiful architecture, paintings of the temple and its soothing surroundings attract devotees across the entire state. It is 15 kilometers distant from Talpona Beach. It is located on the bank of the Kushawati River which holds its distinct significance.
Shri Mallikarjuna Swami Temple –
Nestled amidst the captivating mountains and lush greenery, this prominent Shiva Temple has the hearts of true devotees. The temple remains open from 7 am to 8 pm every day. Its 200-year-old architecture and idols create a unique charm among visitors as well as the locals. Its distance from Talpona Beach is 11 kilometers. It is believed that at this temple location, Lord Shiva and Devi Parvati met after a long separation.
Swaastha Spa –
To enjoy your beach vacation to the fullest, book a massage or spa session at this closest Spa Center. The professional services in ayurvedic massages blended with other techniques will vanish your exhaustion completely. With its cozy and well-maintained ambiance, the visitors get a homely feeling while enjoying the solo or couple massage sessions. It is 8.1 km distant from Talpona Beach.
Besides these sightseeing locations, you can include the adjacent beaches of Talpona in your itinerary as well. Galgibaga Beach (2.2km), Rajbagh Beach (8.2 km), Turtle Beach (11km), Colomb Beach (9.2 km), Palolem Beach and Patnem Beach(9km) are some closest beach locations a visitor can explore after Talpona Beach.
2. What to pick to dive into the unparalleled adventure of seawater sports?
As explained above, Talpona is one of the most secluded beaches of South Goa. Therefore you can not visualize having a lot of fun at Talpona Beach through exciting water rides. At a short distance from Talpona Beach, water sports operators provide simple yet thrilling ride options.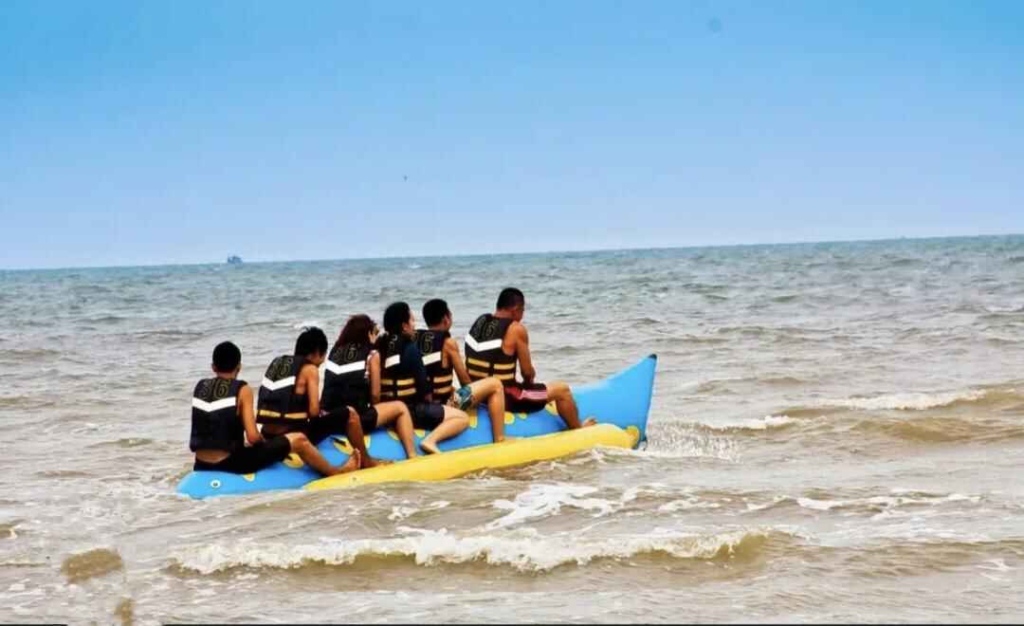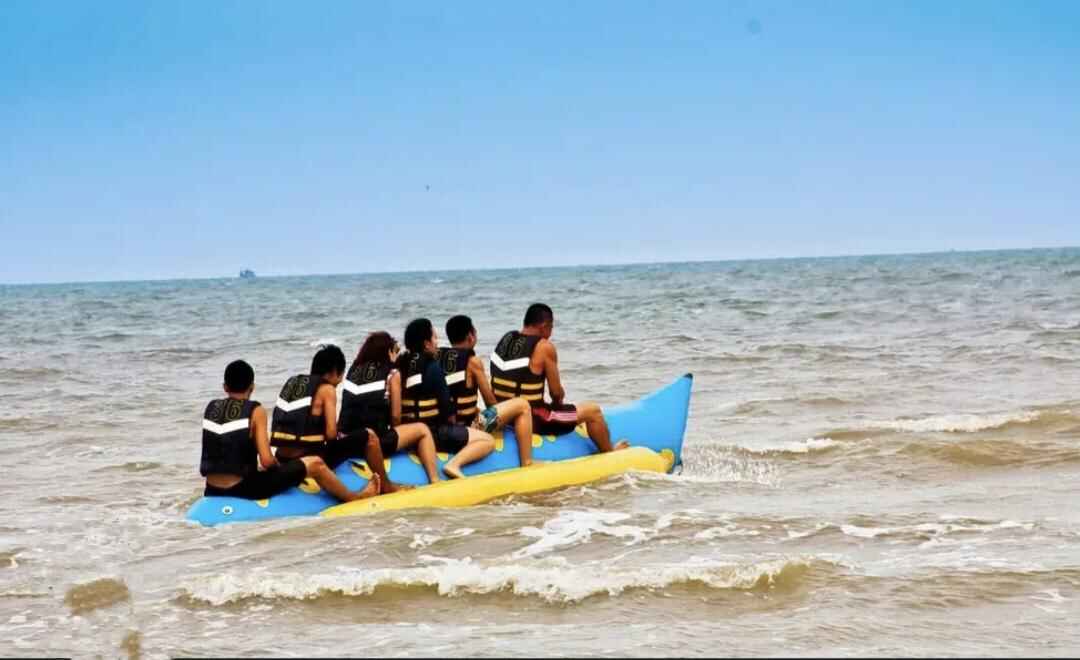 Swimming –
Though in the pleasant winter season, the sea remains calm, you should swim with all precautionary measures and in the presence of lifeguards. You can spend hours in the soothing water of the sea under the balmy sun. Gentle waves will offer you a feel of swinging in the gigantic blue bed.
Boat Riding –
The local riders available at Talpona Beach provide facilities for boating to the beach visitors. You can plan an early morning boating to witness the rising sun or sunset time to grab the moment of sinking sun and spreading redness in the water.
Backwater Kayaking –
Proximity to Talpona River offers the experience of a simple water ride – kayaking. Exploring the long stretched shinning shoreline of Talpona beach along with the mangroves of the river area will be an exceptional experience for the visitors. The sunset times are almost perfect for Kayaking. It does not require any professional training, you just need to know paddle the double-bladed kayak sticks in the water and approach in the forward direction.
Bumper ride or Banana Boat ride –
Other simplest water ride options for faint faint-hearted, kids and older citizens are banana rides or bumpy rides. These strangely shaped inflated boats are dragged by the speed boats from one end. Visitors enjoy the speedy sailing on this sea surface, falling in the water and again finding a place to hop on this boat & sit. The riders must wear life jackets while enjoying these simple yet exciting rides.
Another donut-shaped boat recognized as a bumper ride is a bundle of joy for fun freaks. A maximum of two people can sit on these boats and the boat will be towed by a motor boat.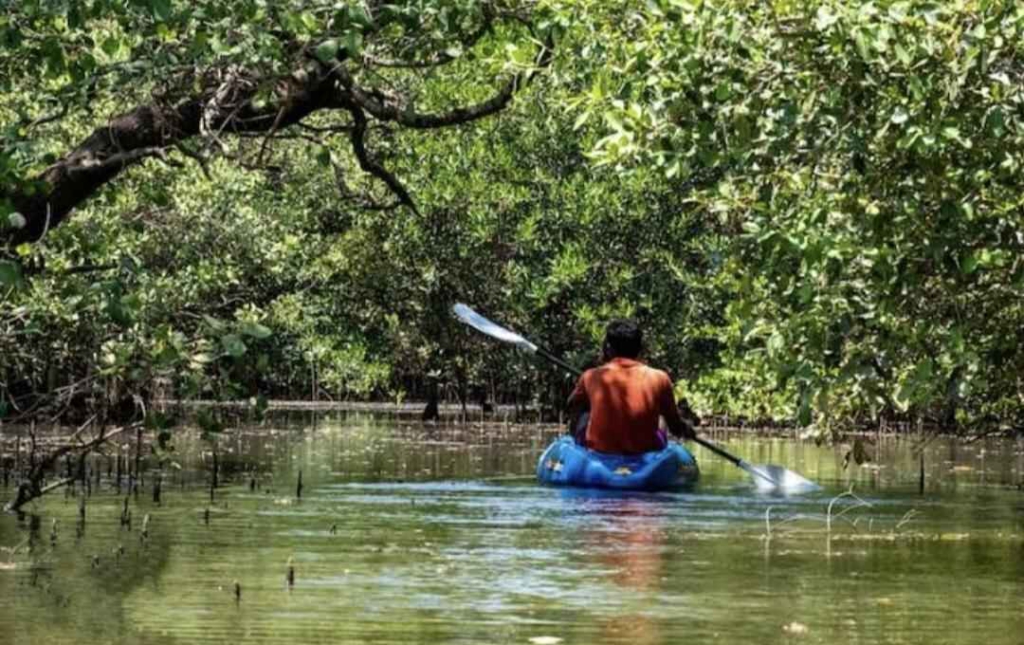 Those who are willing to perform adventurous rides in the Arabian Seawater, travel a few kilometers away from Talpona Beach and hope on other popular beaches of South Goa. Here you can find a variety of water rides to revel in the thrill and sense a peak of adrenaline rush. Jet Skiing, parasailing, surfing, speed boating and paragliding etc are not available at Talpona Beach.
3. Which famous markets fall in the vicinity of Talpona Beach?
Shopping at holiday locations comes with a plethora of exploration opportunities. Whether one wants to learn about the enriched culture through locals or collect some memories in the form of souvenirs, going on a shopping spree is the ultimate way to fulfill all desires.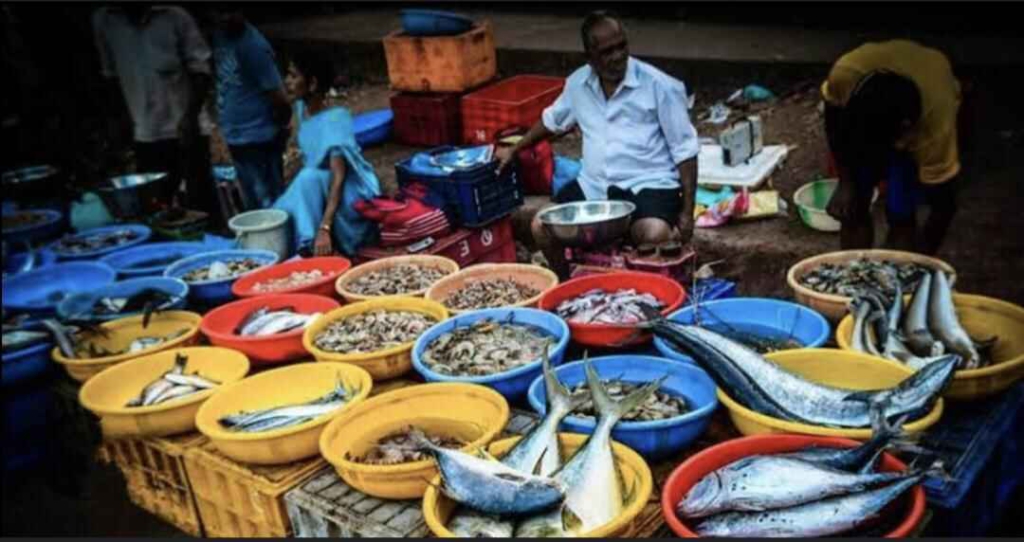 Talpona Fish Market –
The fish markets near the beaches of Goa are world-famous and Talpona Beach is no exception in it. Also known as Canacona Fish Market, this hub of fresh fish and seafood items is just 7 km distant from the beach location. Apart from fish & seafood items, locals come here to buy fresh vegetables, fruits and other grocery items etc. If you are good at bargaining, fix a great deal with vendors.
Palolem Market –
The colorful stalls and shops lined outside the beach area of Palolem fall at a distance of 10 km from Talpona Beach. Mostly tourists visit this happening place to buy trinkets, jewelry, handmade items, metal artifacts and other decorative items. Trying the local food of Goa at stalls available in Palolem Flea Market will be great fun for you.
Chaudi Market –
This marketplace can be the best spot for tourists to immerse in the culture of South Goan people. From fresh produce to the local artistic handmade items, each stall lures the locals as well as the tourists. It is 7.1 kilometers distant from Talpona Beach. Every Saturday the radiance of the Chaudi Market gets amplified.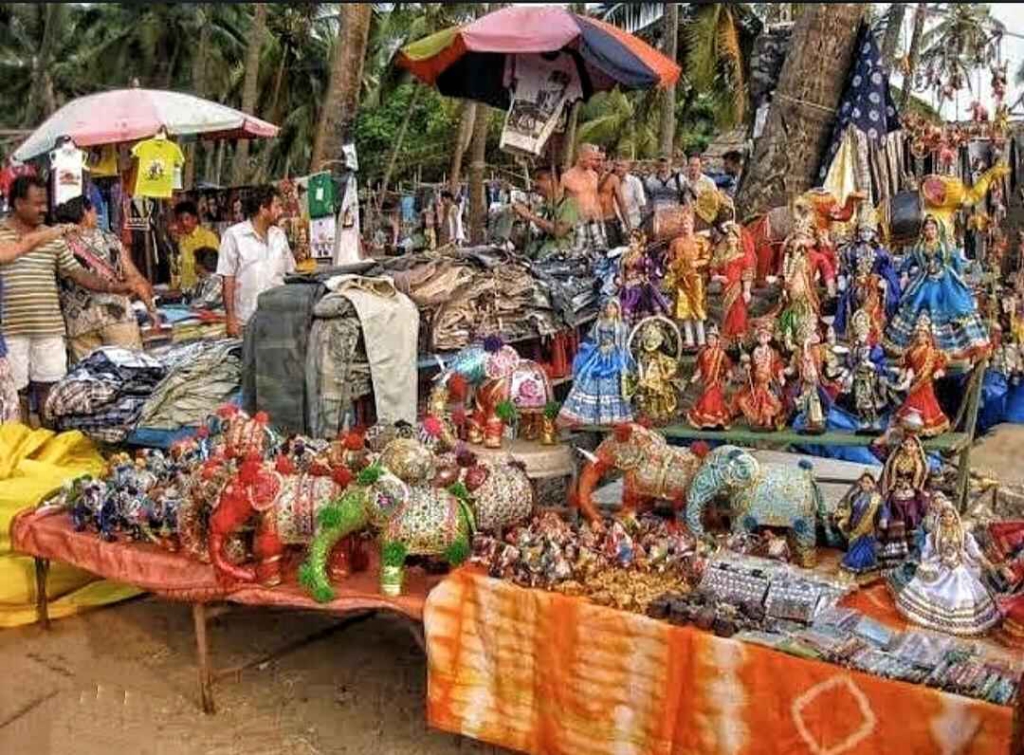 Apart from these remarkable markets near Talpona Beach, several grocery stores, jewelry shops and clothes shops are available in the close circumference of the beach area.
4. Where to visit near Talpona Beach to experience the astounding nightlife of South Goa?
Undoubtedly, the nightlife of Goa has a strong magnetism, especially the fun freaks and party beasts can't deny to indulge in its charm. While staying close to Talpona Beach, you can explore these nightclubs, bars and live beach party centers.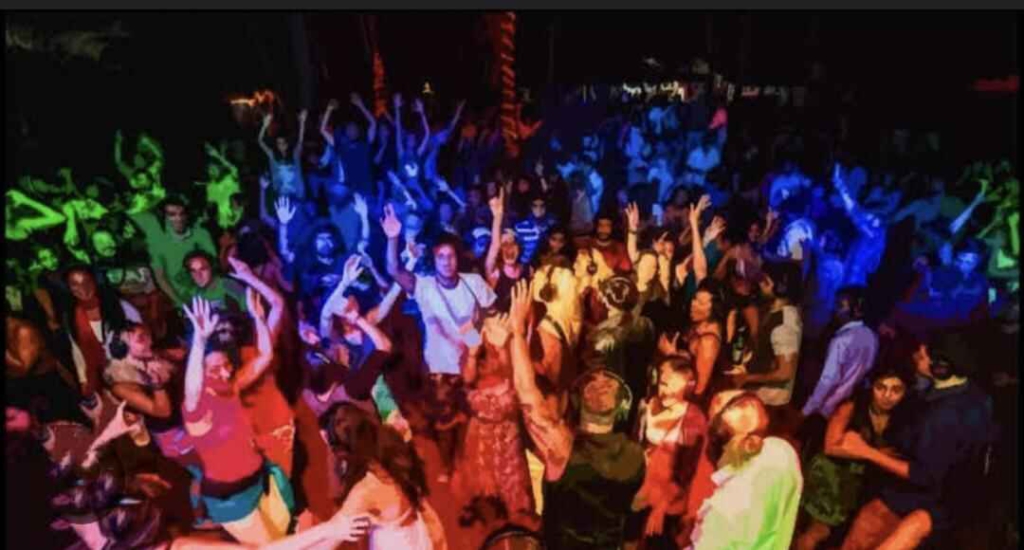 Silent Noise Club –
Ever think about noise noise-free party in Goa? Well, this club location hosts such events every night and the weekend nights are just unexplainable. Visitors groove on the Techno, Bollywood and House channel songs played in their headphones. The tempting range of food items and drinks wipes off the exhaustion of fun enthusiasts after dancing for hours on the floor. The entry charge of Silent Noise Club is 800rs per head. Its distance from Talpona Beach is nearly 9 kilometers.
Black Noise Night Club –
One of the most happening night party locations in South Goa, Black Noise Night Club, is 10 kilometers distant from Talpona Beach. Though the club is not too much spacious, the cozy vibes, dim-lit ambiance, decent dance floor, great selection of peppy songs and bar facilities impress the visitors in a jiffy. Proximity to Palolem Beach makes this club packed with crowds in peak season.
Leopard Valley Goa –
Instantly after stepping into this party paradise, the ambiance, music and fun vibe will energize you. Located 13 kilometers away from Talpona Beach, this is a must-exploring spot for party animals. The pool area, catchy lighting and sitting setup enhance the pleasure of relishing lip-smacking delicacies served here. Having a 7-meter-high DJ stage embellished with pyrotechnics & laser shows, this high-octane nightclub of South Goa offers a wholesome vibe.
Alpha Club –
Another heaven for party fanatics in the 10 km range of Talpona Beach is Alpha Club. This open bar & club property offers too much to indulge in the lively nightlife of Goa. From live fire performances, DJ songs and live music events to amazing food items & great collection of cocktails, Alpha Club truly serves a great fusion of fun & food to its guests.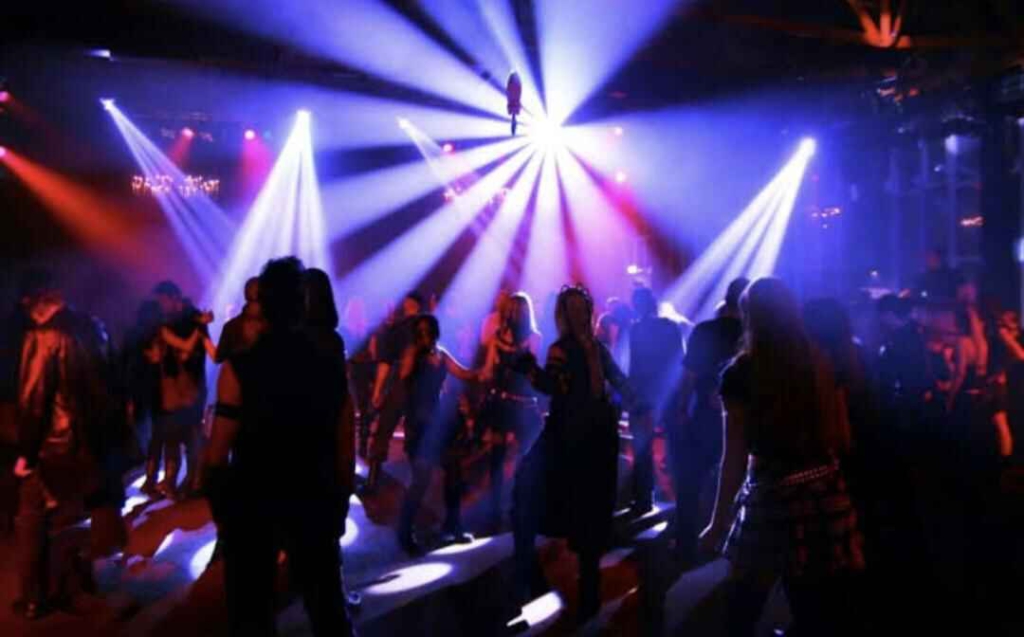 Other options open to revel in the nightlife fun near Talpona Beach are –
Neptunes Silent Noise Headphone Party
El Diablo
Priyanka Bar
Pokya Bar
Electronic Gathering DJ night
5. Which are the best eateries located near the Talpona Beach area?
What else can be more pleasurable than sitting in a fancy restaurant, satiating the taste buds with local or International delicacies and enjoying the scenic views during a beach holiday?
Well, the surroundings of Talpona Beach lack nowhere to fulfill this desire of tourists as numerous classy food joints are available here.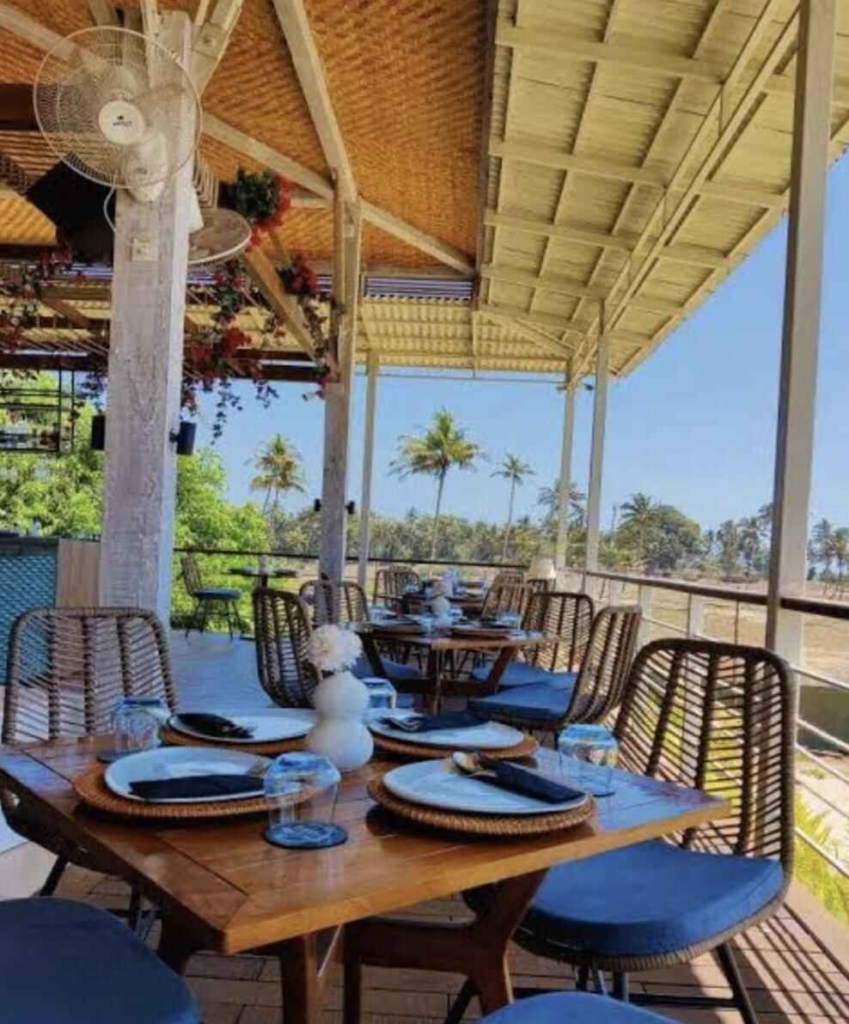 Holy Turtle –
Just 2.1 km distant from Talpona Beach, visitors come here to sip the great filter coffee. Along with it, you can try the delectable food choices offered by Holy Turtle. For two people approximately a budget of rs 1000 is more than enough. From breakfast to dinner you can plan any fine dining moment at Holy Turtle.
Deepiksha Bar & Restaurant –
Just 160 meters away from Talpona Beach, this cozy dining place is perfect for a family lunch or a romantic dinner date. If you are craving food cooked authentically in Goan style, this place will embrace you with a homely feeling. Relishing your food while sitting on the beach will be great fun.
Tantra Cafe Restaurants and Beach Huts –
Though it is located nearly 8 km away from Talpona Beach, it's worth traveling this distance to savor the fresh fish, prawns and other seafood delicacies. The fancy representation of food, variety of cocktails, scenic beach views and prompt services of staff uplift the charm of spending a few hours at Tantra Cafe.
Tejas Bar & restaurant, Sai JC Restaurant & bar, Blue Whale Restaurant, Nirvana Cafe, Sea Land Bar and Matashree Restaurant etc are widely famous among the locals as well as tourists.
6. Which shacks are ideal to relax & chill near Talpona Beach?
To catch the splendid beach views while lounging on the beach beds under the shades of the umbrella, Talpona beach shacks are idyllic. From serving authentic Goan seafood items, beers, and other classy cuisines to pleasing guests with live music events, shacks are the hub of pure Goan entertainment.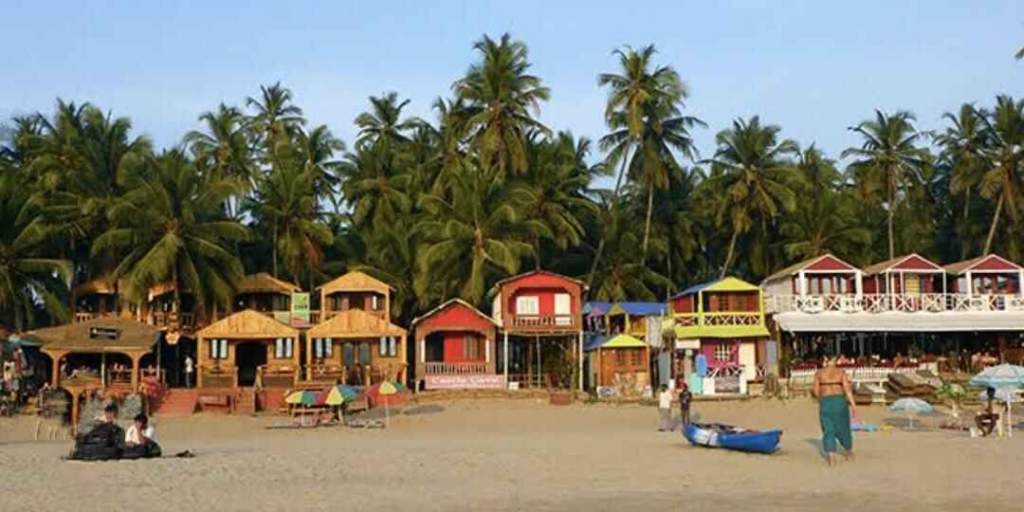 Matashree Beach Huts –
The closest shack to the Talpona Beach area is Matashree. The visitors can take advantage of this shack as a comfortable accommodation property as well. Tasty food paired with amazing cocktails, outside sitting, personalized set up for a private celebration and quick delivery of order make this place perfect to enjoy an early morning breakfast or a late evening dinner. It is just 170 meters away from Talpona Beach.
Peace Garden –
At a 50-meter distance, this hut-shaped beach eatery gives a complete shack vibe. Its Seafood delicacies are quite famous among the frequent visitors of Talpona Beach. The sea-facing rooms and availability of advanced facilities level up the worth of Peace Garden.
Marita Beach Shack –
The workers of Marita beach shack go the extra mile to make the guests' visit memorable through great services. Good food at great prices is the key feature of Marita Beach Shack while the amazing beach ambiance including Dolphins comes as a compliment for the guests. It is nearly 9 kilometers away from Talpona Beach.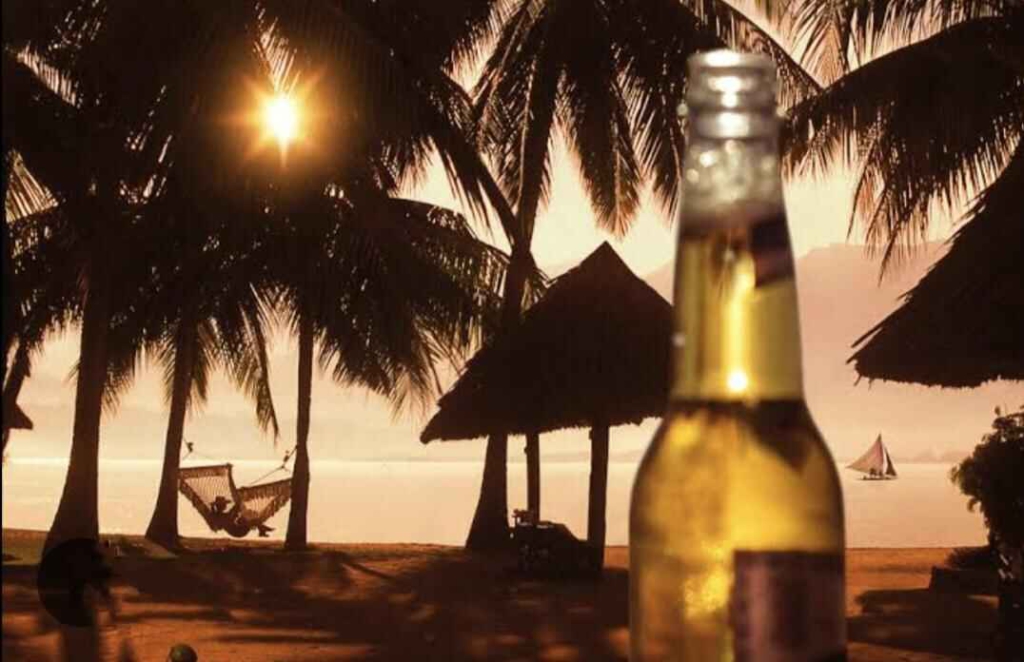 7. Where to stay comfortably near Talpona Beach for researching your tired body?
To shrug off the tiredness after spending a full day on the beach or sightseeing, visitors seek comfortable, luxurious and economical accommodation options near their holiday destination.
Take a look at what choices you can make near Talpona Beach during your beach vacations.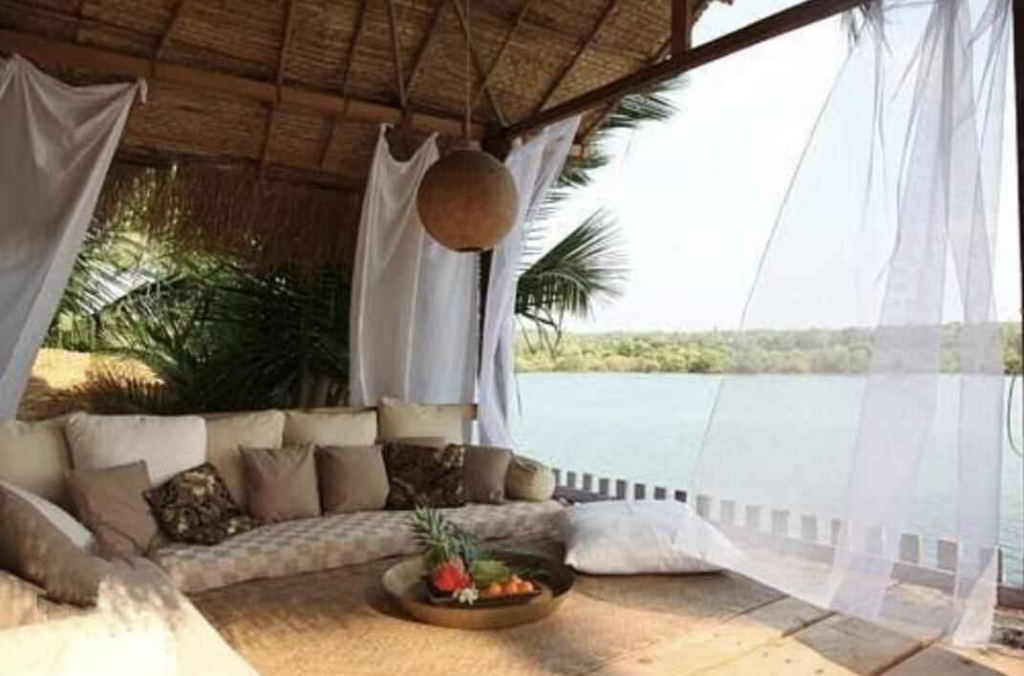 Talpona Beach House –
If you are looking for a not-so-fancy stay property close to Talpona Beach, this beach house will fit well into your plan. A well-maintained stay place having clean rooms, all basic amenities and prompt room service facilities etc lures the solo travelers of Goa the most. The distance between Talpona Beach and this beach house is 150 meters. Visitors love the great stay feeling while sitting in their sea-facing rooms and enjoying the sound of crashing waves.
The Lalit Golf & Spa Resorts Goa –
This synonym of lavishness and unparalleled comfort is ideal for elite travelers of South Goa. Not only do the distinct features of the stay property tempt the visitors but bar facilities, in-house restaurant, spa services and pool area also impact them massively. To draw an indelible stay memory at Lalit Golf & spa, book a sea-view room.
River View Villa –
If you want to spend a vacation near Talpona River and get a feel of living in sheer nature, book your accommodation in River View Villa. AC room, modern kitchen, luxury washroom, iron facility, free Wi-Fi, TV, landline, parking and breakfast etc are the most lucrative features of this stay location. Its distance from the Talpona River is 7.2 kilometers.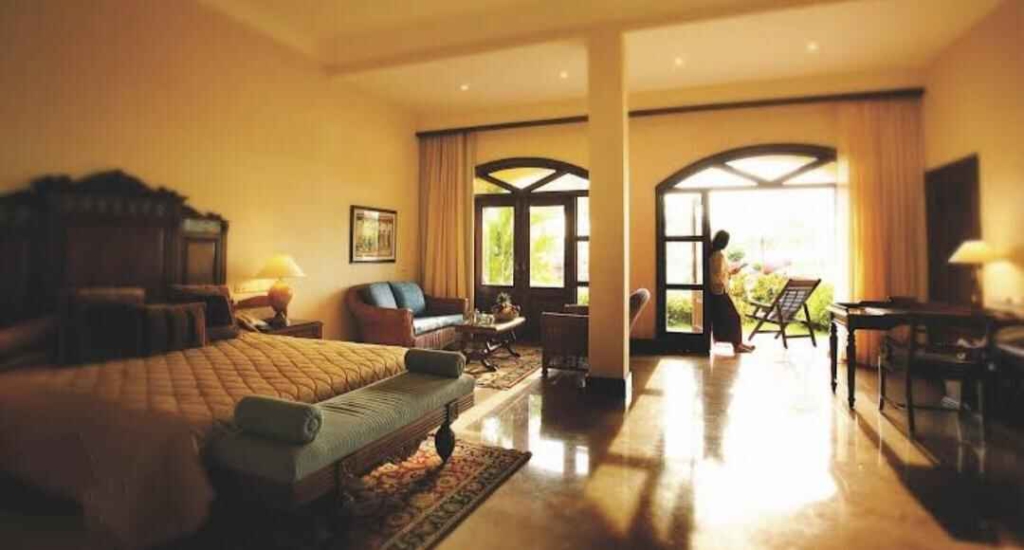 Other options regarding a perfect stay near Talpona Beach are –
Marron Sea View Resort
Casa Fiesta
Neelchand
The Pentacon resort
Casa Galgibag Bed and Breakfast
Tips for travelers to live great moments during Talpona Beach vacation -:
Depending on online payment everywhere can cause trouble. Keep hard cash in small amounts.
Take care of kids while strolling or sitting on the beach. The high tides can cause life risks for the unfamiliar visitors.
Do not forget to keep essential things like swimwear, hats, shades, sunscreen, flip flops, cotton wear and water bottles etc.
Book your rooms before reaching the location. In peak seasons, finding a vacant stay place is not a cakewalk.
Frequently Asked Questions (FAQs)-
Q – Where is Talpona Beach located in Goa?
A –  It is located in Canacona Taluka which falls in South Goa.
Q – What is the best time to visit here?
A – From October to March (peak winter season)
Q – Why is Talpona Beach famous?
A – It is famous as the calmest and least crowded beach in South Goa.
Q – How far is Talpona Beach from Panjim city? 
Also Check: quotes on goa