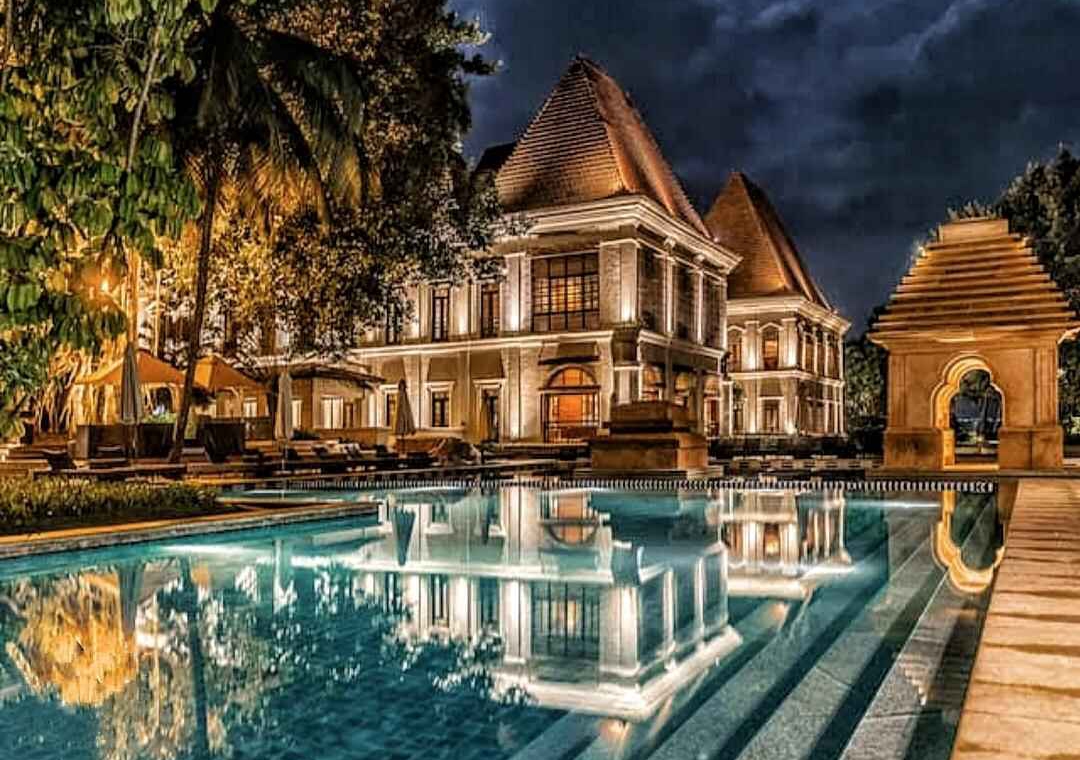 Miles away from modernity and advanced amenities, Bambolim Beach is a raw natural gem. Heavily occupied with the innate beauty of nature like delightful sea water, palm trees leaning on the earth and extended stretches of shimmery sand with naturally carved rocks, this beach fascinates visitors across the globe.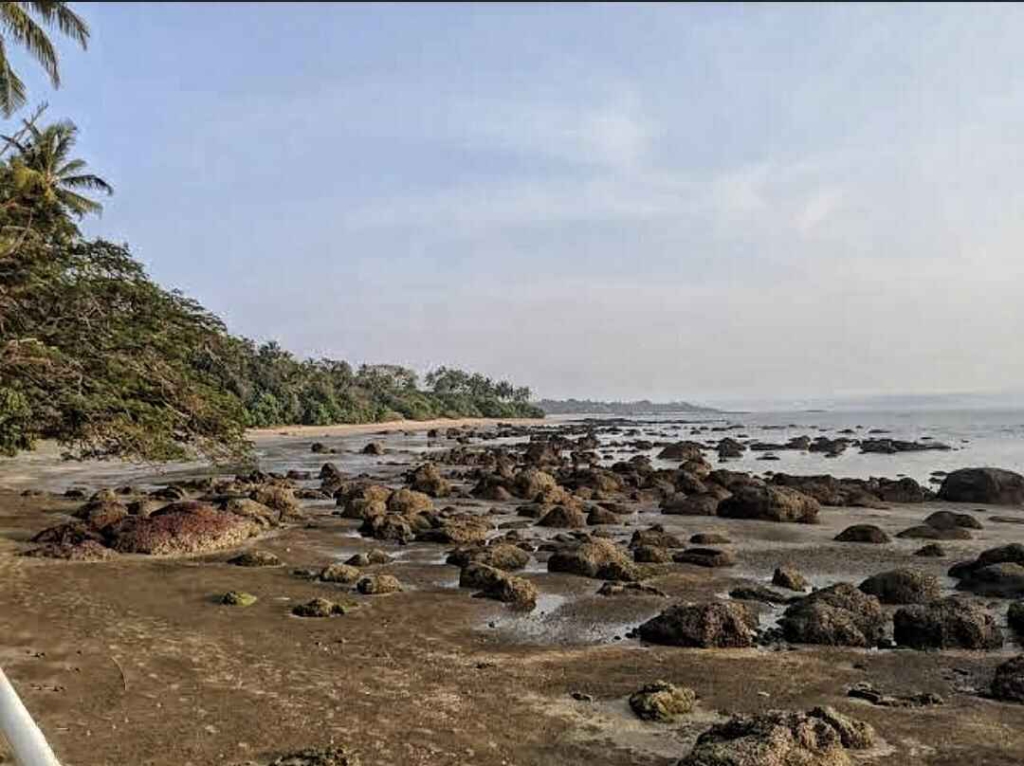 The serene surroundings of Bambolim Beach are ideal for lazing under the balmy sun, capturing brilliant shots of raw nature and taking a long walk along the shoreline of the Arabian Sea.
Though the pristine Bambolim Beach is free from the hustle and bustle of local vendors and too many beach activities, you will be surprised to know the close visiting locations of this isolated beach. You just need to draw a smart plan for exploring the hidden gems near Bambolim Beach.
1. Explore the blend of History, Fun & Nature around Bambolim Beach –
Bambolim Beach is encapsulated with a distinct charm presented in the form of forts, casinos and nature parks. A few locations are too close to cover by walking while rests are easily accessible through a cab or bike ride.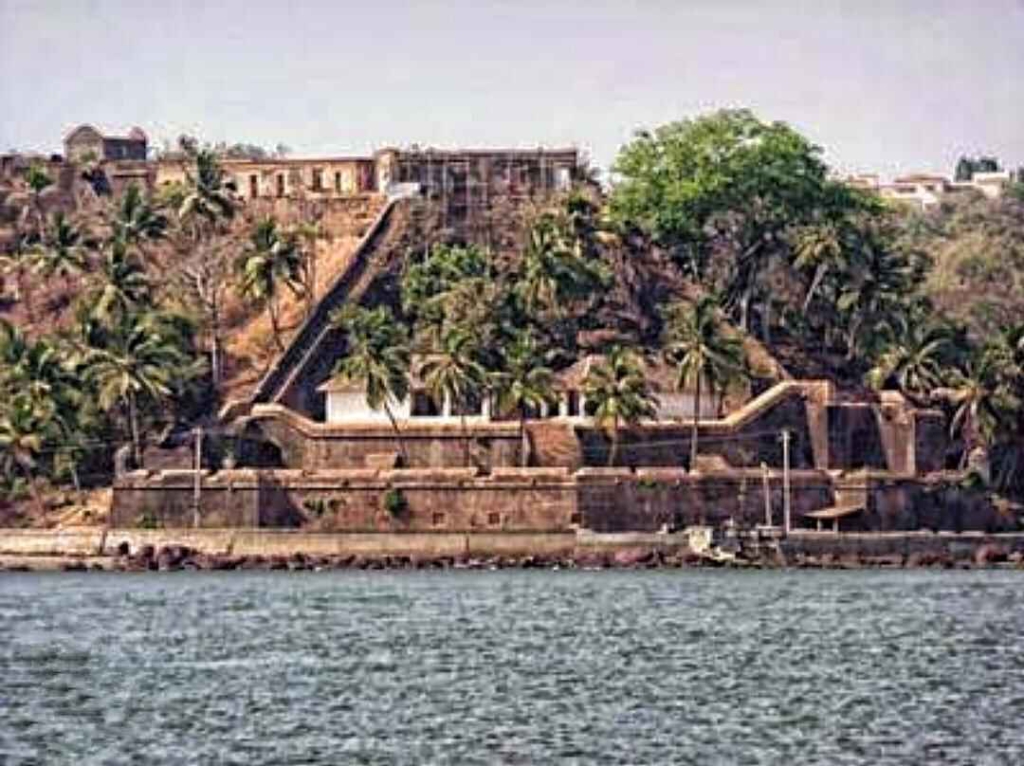 Have a look at prime spots that are ready to leave you surprised.
Reis Magos Fort – History buffs are surely going to love this ancient structure. Standing tall on the banks of the Mandovi River, this decades-old fort speaks volumes about the glory of Goa. You will find scores of surprising facts about the history of Goa through this structure. This ultimate location for history lovers is located at a distance of 13.1 kilometers from Bambolim Beach.
Holy Cross Church – To satiate your inclination toward religious places, you can pay a visit to the Holy Cross church near Bambolim Beach. The divine peace and positive energy of this sacred place will revive your mind & soul thoroughly. You just need to cover 5.3 kilometers from Bambolim Beach to reach this famous church built in 1612.
Strike Casino by Big Daddy – A dreamy beach vacation in Goa is bland without hitting some exciting places. Big Daddy Casino is one of them. Pole dance, floor for dancing, drinks, tantalizing starters, and peppy music by DJ setup etc add great perks to this fun-filled place. Don't be surprised to know the 1-kilometer walking distance from Bambolim Beach.
Salim Ali Bird Sanctuary – If you consider yourself a true admirer of birds chirping sounds and dense mangrove habitats, Salim Ali bird sanctuary is an idyllic place for you. The ferry ride available at the nearby beaches makes the short journey to Salim Ali bird sanctuary more memorable. You need to cover nearly 10 kilometers from Bambolim Beach to experience the scenic bird-watching moments.
Basilica of Bom Jesus – Though one of the most popular churches of Goa, Basilica of Bom Jesus is 15 kilometers apart from Bambolim Beach, the place is worth visiting. Included in the list of UNESCO world heritage and holding the mortal remains of St. Francis Xavier,  it draws visitors in bulk.
2. The slightly sprinkled adventure on Bambolim Beach –
The beach fun awaits all whether you are naive or well versed in water recreation activities. Diving deep into the crystal-clear sea water or just gliding smoothly on the surface of the giant sea through its calm waves, a plethora of options lie between this range.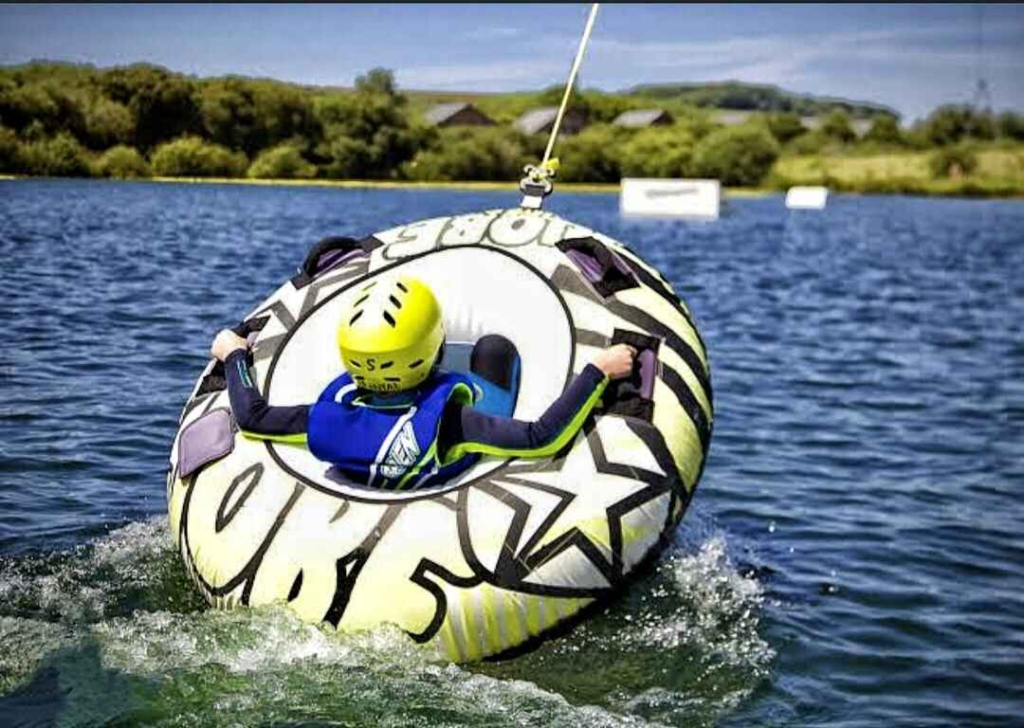 Here we have rounded up a list including a few yet exciting water sports.
Speed Boating – A quite basic but thrilling water activity option available at Bambolim Beach is Speed Boating. Especially the beginners must try their hands at this to revel in the great fun. Do not forget to wear your life jacket as the speed of the boat can shake your balance on the boat.
Parasailing – Well it is mandatory to clear it initially that parasailing at Bambolim Beach is not for faint-hearted people. You must be prepared well to talk with water and wind while taking a picturesque view of the shoreline from above sea level. No doubt you'll sense a strong adrenaline rush.
Ringo Ride –  You can consider it a specialty of Bambolim Beach as this fun water ride is found only here. Through a Ringo Ride, you will feel tumbling up and down on the playful water waves of the sea. Another trait that makes it perfect for people is, that beginners can also enjoy this up to a great extent.
Snorkeling – If you are fascinated by the underwater view of marine life or want to simply experience the blue water by swimming, Snorkeling is the perfect water activity for you. The panoramic view of marine creatures and unique water plants will add an indestructible memory to your beach holiday.
Kayaking – Want to gear up only for the least risky water activities at Bambolim Beach, hire a kayak boat for a smooth ride in the presence of an experienced boat rider. Racing with seawater and experiencing the enthusiasm of sailing on waves will give you a refreshing beach vibe.
Jet skiing – One of the most enthralling activities available at diverse beaches of Goa including Bambolim Beach is Jet Skiing. If you are adept at it, do it solo. The beginners can take the help of experienced riders while enjoying the activity. The splashes of water on your face will make you feel lively throughout the ride duration.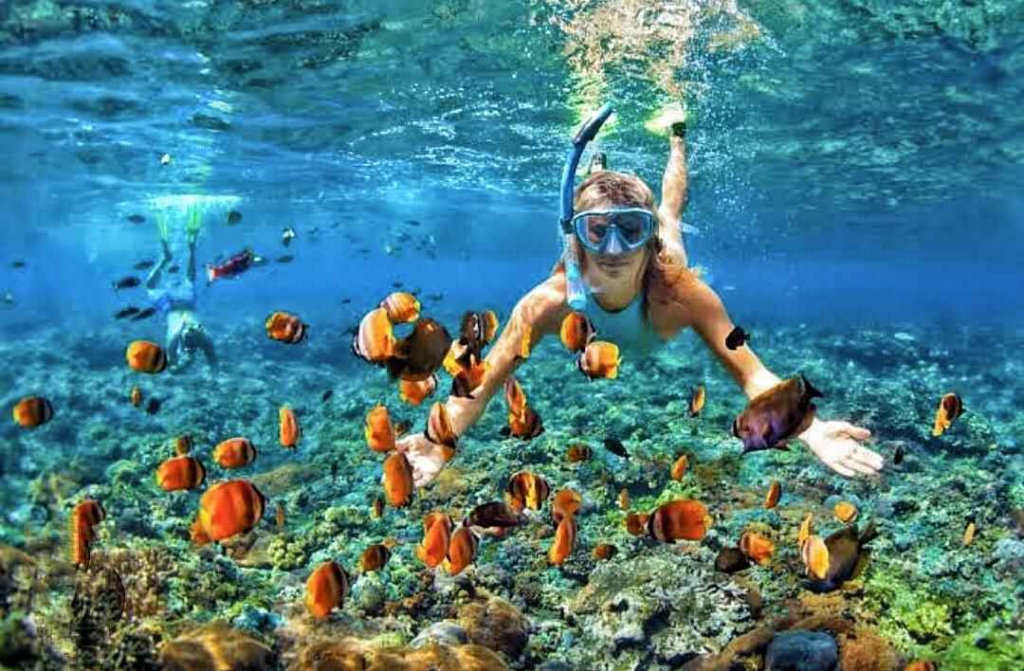 These fun-packed water activities will always be a major cause to evoke your beautiful Bambolim Beach holidays.
3. Shop your heart out near Bambolim Beach –
Free from the clutter of the local vendors or shoppers at Bambolim Beach, you will find a few popular markets here. Finding the amazing stuff at a reasonable price and roaming freely with your group to explore the market area is something that super excites the Bambolim beachgoers.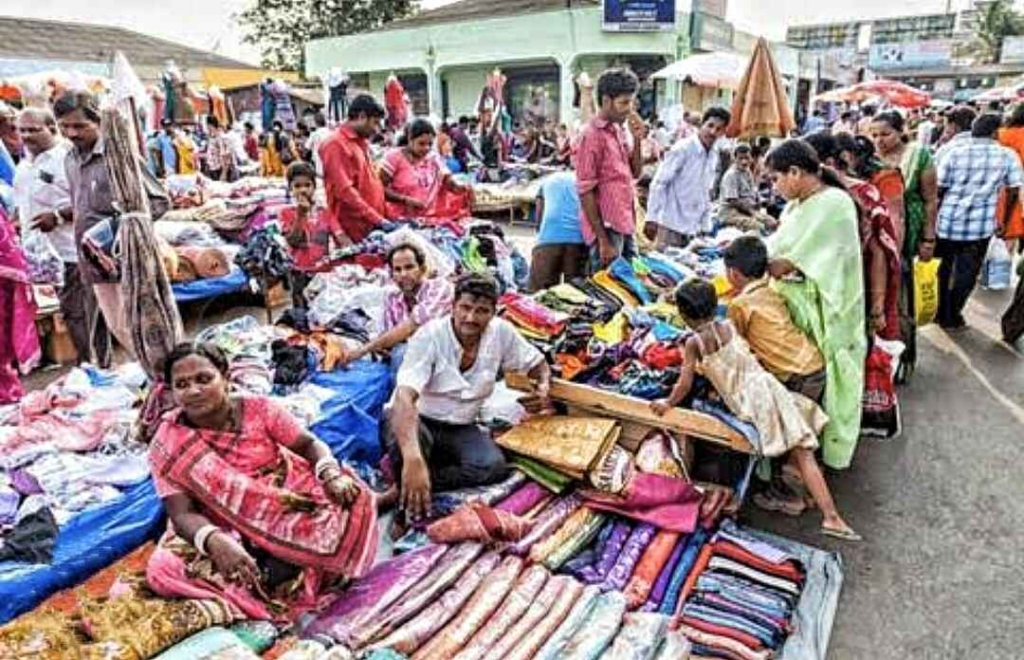 Santa Cruz Market – This market is located at a distance of 4.4 kilometers that can be covered in just 10-15 minutes. Here you will find all basic stuff like groceries, clothes, accessories and other souvenirs etc at different shops. Usually, the local people hold the shop authority at Santa Cruz market near this beach. Apart from purchasing the stuff, you will surely love to interact with the locals of Goa and sharpen your bargaining skills.
Bambolim Beach Market – Located in the beautiful small village of Bambolim, this market is set up by the local villagers. They not only sell the fresh fruits, vegetables and other edibles at rational prices but the handmade art and craft stuff also lure visitors.
Mapusa Municipal Market – Though you need to spend nearly 30 minutes to reach this heavily crowded place, it is all worthy. From fruits, vegetables, fish, spice, bakery, meat and sausage to handicrafts, there is an extended range of objects you are going to find here.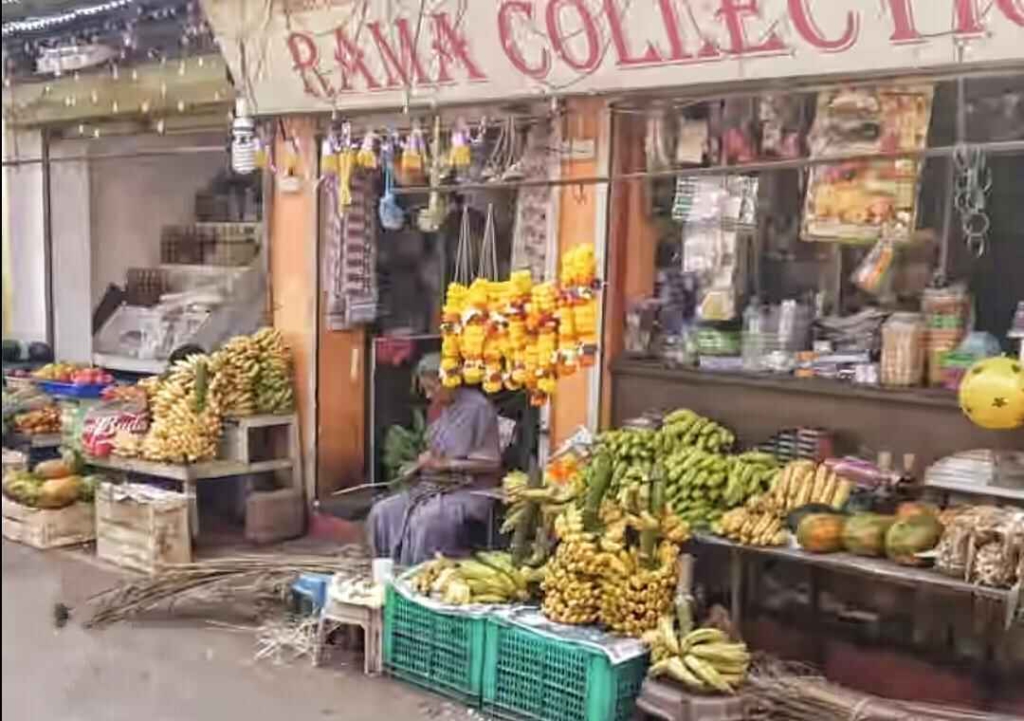 Other than these two quite popular markets near Bambolim Beach, you will find several supermarket stores to buy all kinds of basic to advanced stuff.
4. Highly energizing Nightlife of Bambolim Beach –
The vibrance of clubs and pubs located near Bambolim Beach compels everyone to take a pause here. Hit music, live bands, the tantalizing aroma of Goan food and refreshing drinks at these nightclubs stay all set to light up your eves and nights.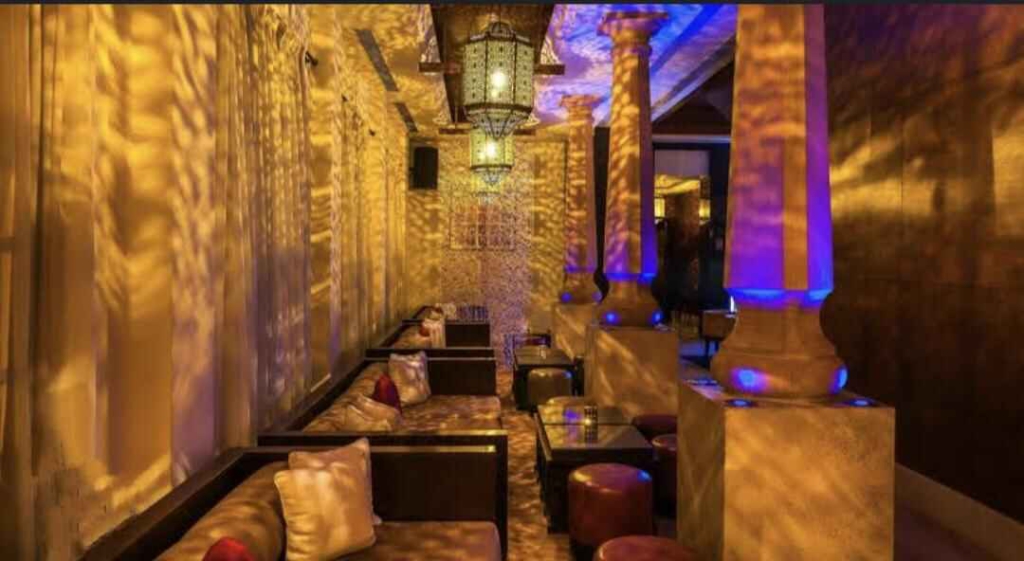 A glimpse of night spots at Bambolim Beach where visitors frequently hit.
Capiz Bar – Just 1.2 kilometers distance from Bambolim Beach can be covered in 5-10 minutes to reach this party paradise. Here you can get tipsy with your gang and groove like mad on the floor. The uniquely created ambiance, high-energy music and mouth-watering cuisines at Capiz Bar take charge to immerse the visitors in great fun.
Pool Bar & Grill – This perfect party location comes under the authority of the Grand Hyatt Goa. The colorful lights catch the attention of visitors here. Fresh mocktails, juices and dishes make the guests drool. Courteous staff members of Pool Bar & Grill satisfy the guests with their top-notch services. It is just 1 kilometer far from Bambolim Beach.
Club Lounge – If you want to plan a wild night out with your friends and enjoy the maximum, do not forget to include Club Lounge in your list. You will find the background music peppy enough to dance your heart out and the food items will surely satiate your tickling taste buds. Only 5-10 minutes are required to reach here for sensing the ultimate fun.
Sharda Bar & Restaurant – You may think that finding a family place to enjoy the nightlife near Bambolim Beach can be hard. Well, Sharda Bar & Restaurant fulfills this desire also. This place provides an option for planning a perfect family dinner with great music and a captivating ambiance. While on the flip, you can make up your mind to revel in the buzzing nightlife at Sharda Bar & Restaurant as well. Frequently organized live music events enhance the charm of this place near Bambolim Beach.
Bay View Lounge – As the name signifies, the visitors enjoy the scenic views here while holding their drinks and swaying slowly on the engaging music beats. The perfect blend of peace and energy enables the guest to dive into the scenic charm of Bay View Lounge.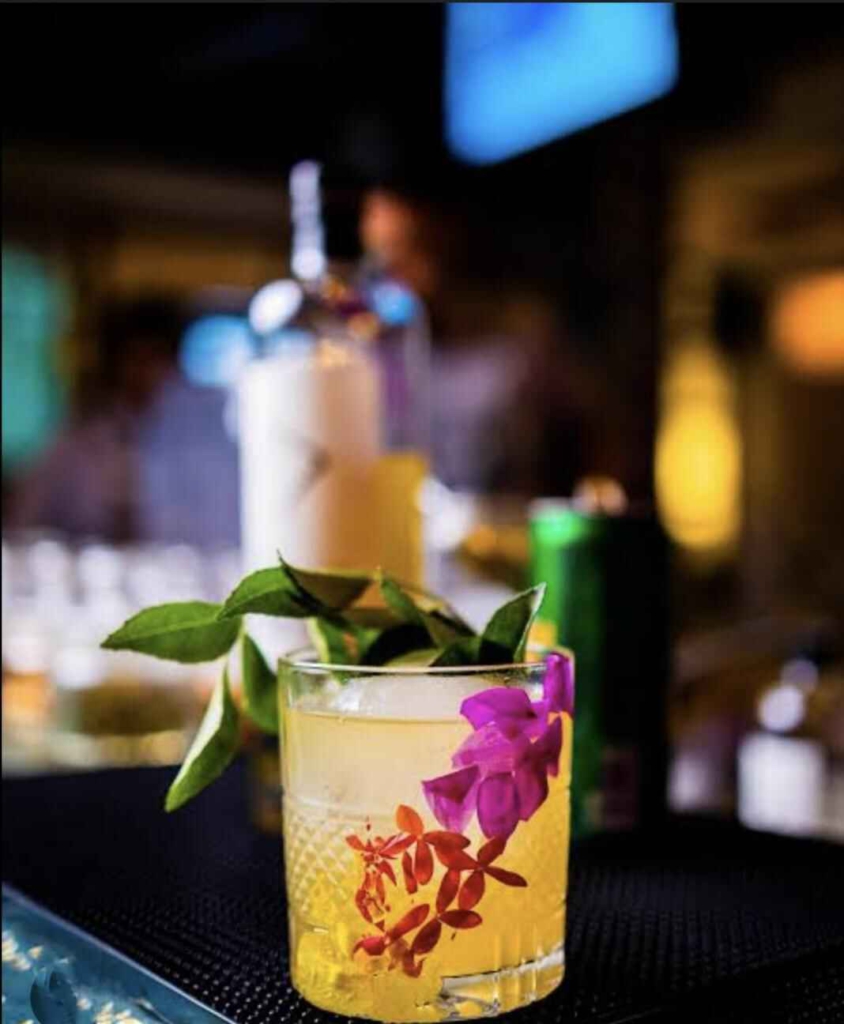 The above-listed bar & lounges near Bambolim Beach are heavily crowded in the peak seasons. But the praiseworthy organization and commendable services of these nightclubs' workers manage everything with great perfection.
5. Take an electric bike/cycle tour near Bambolim Beach –
For including this distinct kind of fun in your Bambolim Beach vacation memory book, you need to cover a distance of half an hour and reach Panaji. Here several electric bike/ cycle tour companies are available to offer you a great ride experience. The visitors take a ride in the nearby areas of Bambolim Beach and explore the traditions, natural beauty, local people, small Goan towns and several hidden gems of Goa.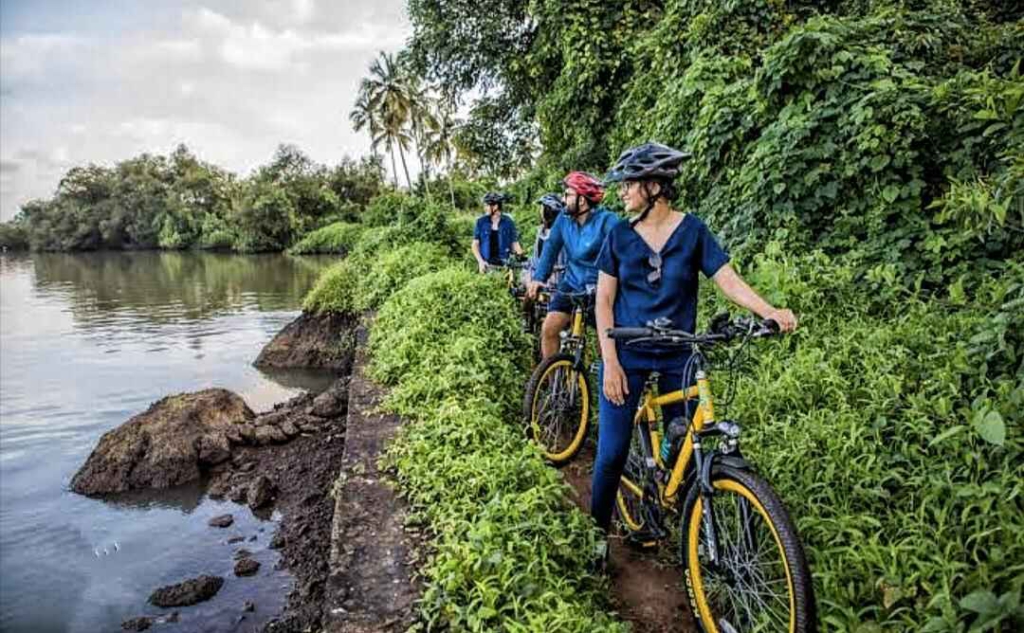 The companionship of experienced guides makes the rides more fun and knowledgeable for the visitors. Have a look at the prominent and certified groups that offer electric bike and cycle tour services.
BLive electric bike/cycle tours
Cycling Zens Britona
Prime Ride
Cycling Zens Sangolda
The Bicycle Trip Goa
Bicycle rental & tours by LWAG Goa
Adding an exciting e-bike or cycle tour of nearby areas of Bambolim Beach at last moment to your beach vacation list might give you some treasures in the form of beautiful memories.
6. Food points that serve delicacies near Bambolim Beach –
Food is something that infuses the culture and traditions of a place into visitors' souls. Bambolim Beach area is well-recognized for some eateries spots. Here visitors not only relish the piping-hot food & drinks but also admire the scenic outdoor views and ambiance of these places.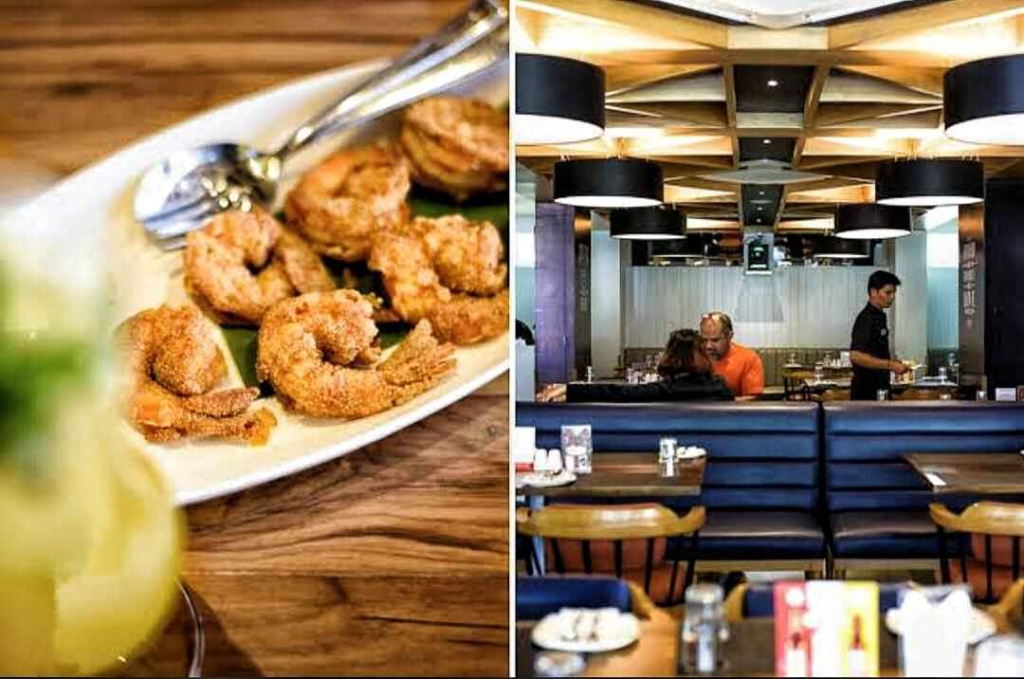 Sand & Sea Bar restaurant – Those who are seeking authentic Goan dishes to fill their appetite near Bambolim Beach, must visit Sand & Sea Bar Restaurant with your entire group. The local Goan spices uplift the taste of dishes available on the platter of this food point.
Chulha – Akin to the name of this location, the tantalizing aroma of diverse delicacies lures the guests in bulk. Not only the food items but the refreshing drinks & juices are also ready to spice up your evening with their great taste. The prices of all edibles are quite rational.
La Bamba – Quite popular among the Bambolim Beachgoers, this place is all set to serve its valuable guests with customized drinks and food options. The guests can also add their personal choice while placing their orders. Along with it, the picturesque ambiance of La Bamba is perfect for capturing your beautiful pictures.
Peep Kitchen – Imagine trying your hands at Indian, Chinese and Thai food options in a soothing ambiance embellished with the dimly lit atmosphere. The thought must have tickled your mind as well as your taste buds. Peep Kitchen near Bambolim Beach can turn it into a real experience.
The Dinning Room – The quick services of workers and a warm ambiance of this place compliment the pure Goan and other Indian food massively. Guests find a wide variety in The Dining Room to revel in the fun and joy of food.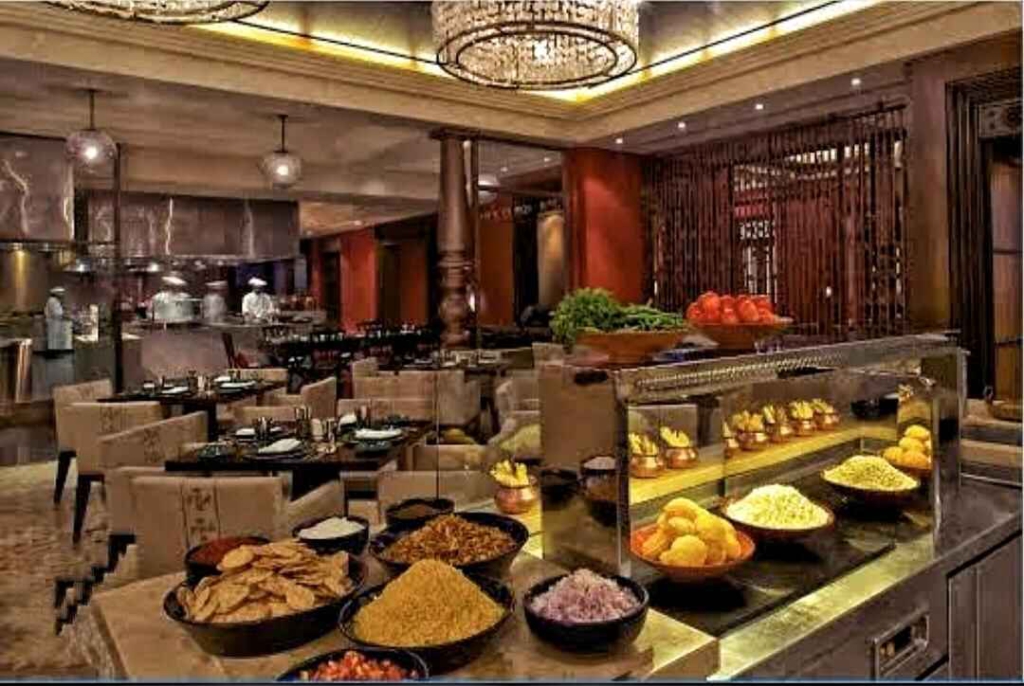 7. A comfortable and lavish stopover at the resorts near Bambolim Beach –
A plethora of resorts, hotels and guest houses & villas near Bambolim Beach provide comfort with luxury at a reasonable price. Viewing the beach areas straight from your stay place window is something that fascinates the visitors about these resorts and hotels.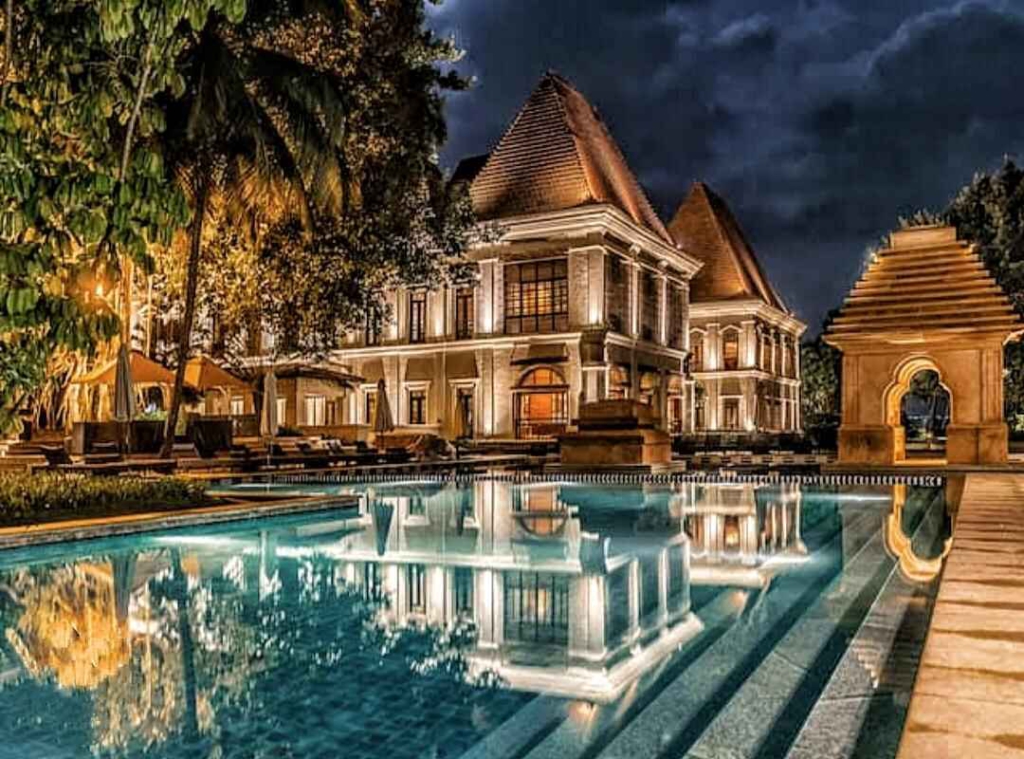 The below-given list is carrying some top resorts near Bambolim Beach.
Grand Hyatt Goa – This 5-starred stay property located at a close distance from Bambolim Beach needs no introduction. Visitors recognize it due to its lavish amenities. Jacuzzi, garden, well-equipped spacious rooms, wide area for parking , playing and a picturesque bay view from your room are some prime features of Grand Hyatt that create its unique picture among visitors.
Bambolim Beach Resort – If you do not want to travel far from Bambolim Beach for enjoying a comfortable stay, this beach resort is the perfect option for you. It is located on the shore of Bambolim Beach. The fully air-conditioned rooms, pool area, parking, restaurant and other modern amenities of this beach resort will add a memorable stay memory to your beach vacation booklet.
Amrapali – Similar to the charming name of this stay location, it introduces the guests to a unique vibe. Apart from the basic to advanced facilities necessary for a comfortable stay, the premium drinks available at the Amrapali lounge area tempt the people.
Bay 15 – A synonym of tranquility and advanced amenities near Bambolim Beach is recognized as Bay 15. Here you will enjoy the scenic views of the soft sand, blue sea and blaming sun while sitting comfortably in your hotel room.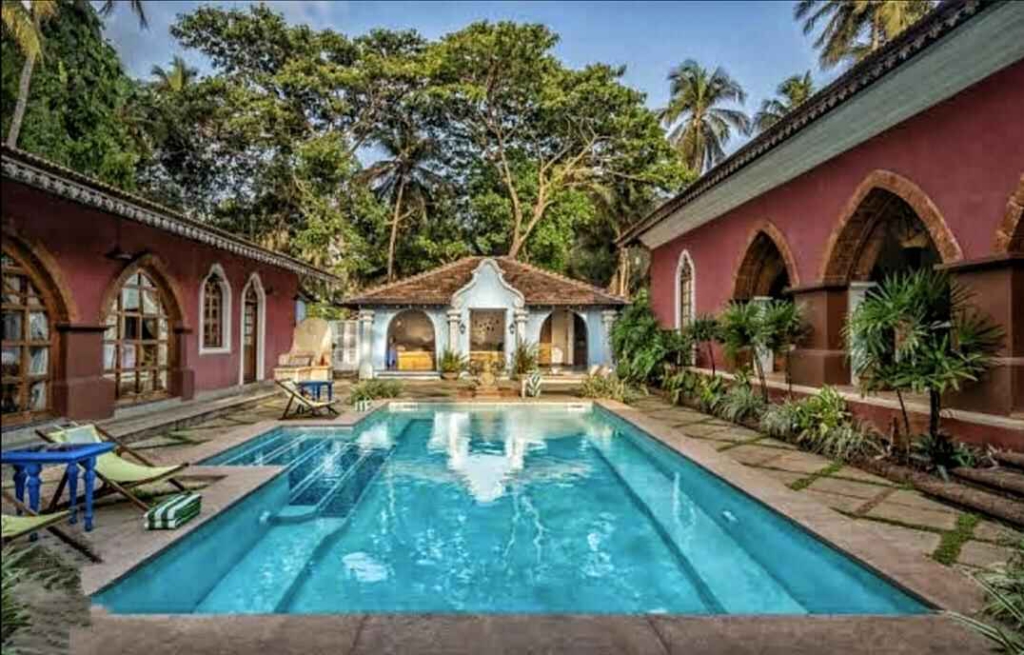 8. Roam like a nomad and enjoy at Bambolim Beach shacks –
If you are highly inclined towards knowing the actual Goan culture from a quite close distance, you shouldn't skip riveting in joy at Bambolim Beach shacks. At the below-given shacks, you will witness the pure blend of fun and food with a spark of live music shows.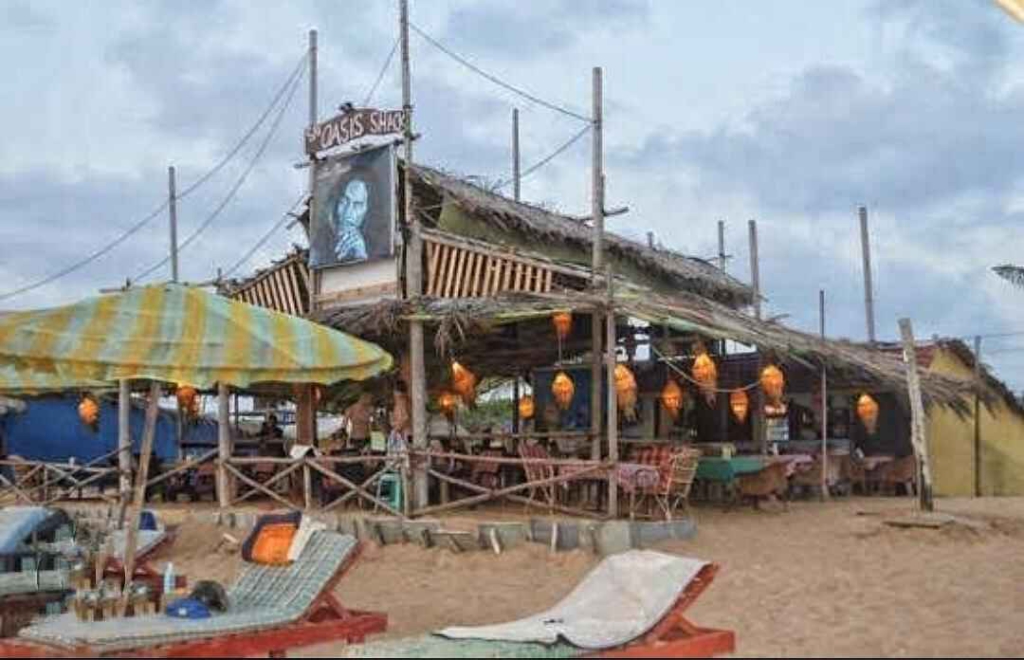 Bob Marley Beach Shack – You can not thank enough a person who suggests you pay a visit here. Witnessing the live music performances of renowned bands and artists while sipping the drink and relishing diverse cuisines, will infuse a vibrant vibe inside you.
Rising Star Beach Shack – Well, there is no doubt in saying that the representation of this place gives a neck-to-neck competition to the food delicacies presented here. Live performances under the thatched roofs give a pure Goan vibe to the visitors.
Frequently Asked Questions (FAQs)-
Q- What is the best time to visit Bambolim Beach?
A – The winter season from October to March is an ideal time to visit Bambolim Beach.
Q- How to reach Bambolim Beach from Panaji?
A – The short 9-kilometer distance between Panaji and Bambolim Beach can be covered by a car/taxi/ bus or rented bike in just 20 minutes.
also check : goa memories quotes