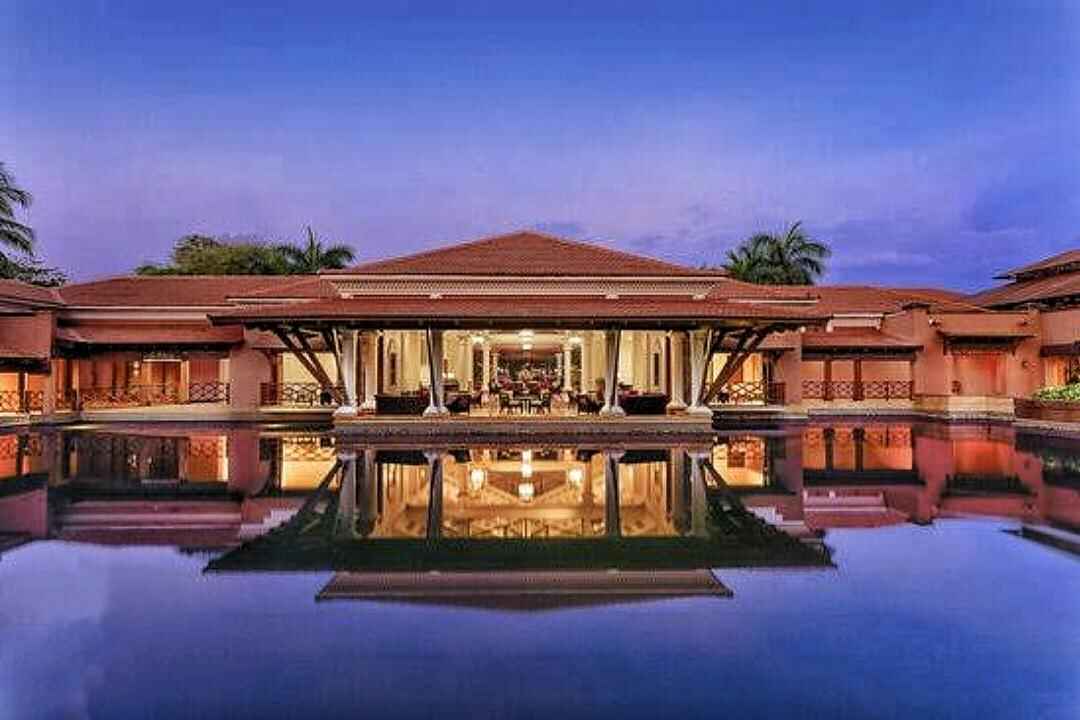 Least crowded with visitors and locals, Arossim Beach is ideal for leisure seekers. While on the other hand, a slight pinch of fun, adventure and party gives a refreshing vibe to the beachgoers.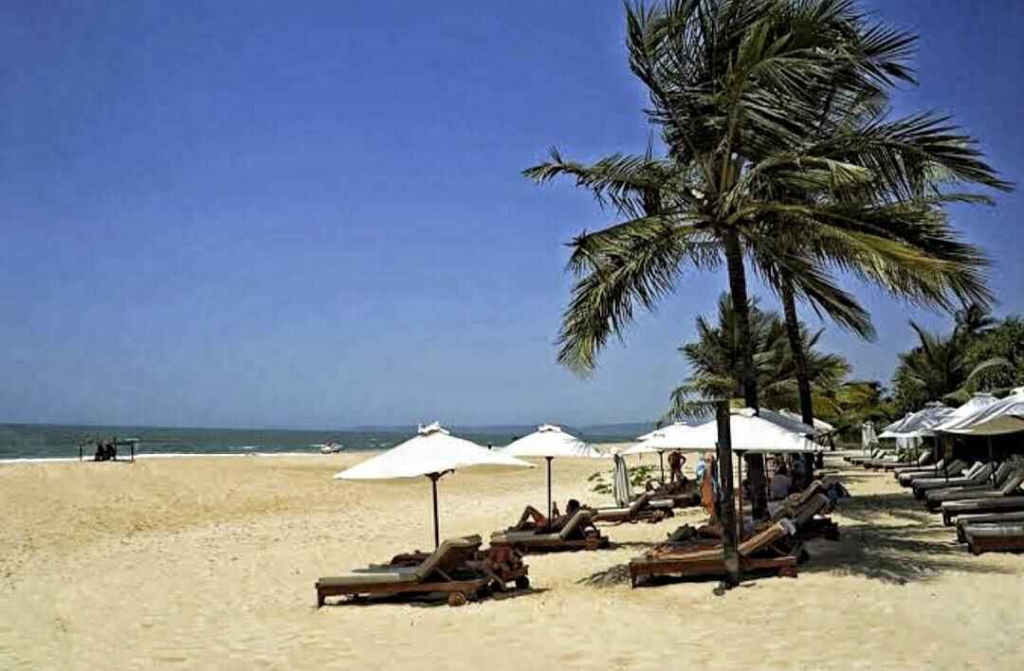 Imagine your vacation amid the picturesque beauty of sparkling colorful shacks, swaying palm trees, roaring waves, golden sand along with the vast stretch of the Arabian Sea and a splendid backdrop, your heart must be whispering…What a surreal beauty!
Swimming in the warm ocean or taking a long walk on the soft sand of Arossim beach is a great escape from the noisy, din and humdrum urban life.
Spending a short or long vacation reclining on the beach under soft sunbeams will vanish all your fatigue and infuse life in your jaded soul. Here is a quick glimpse of how one can plan a vacation on Arossim Beach.
Why Arossim Beach is famous among visitors?
There is no dearth of options to choose from the stretched array of exciting things at Arossim Beach. From leisurely lying on the golden soft sand of the beach to dancing like an insane at a night party, this secluded beach in Cansaulim village will catch your gaze in just one go.
Have a quick view of those luring options.
1. Explore the raw beauty of Arossim Beach –
Unlike other beaches of Goa, the soothing vibe and seclusion of Arossim Beach from the heavy flux of local and foreign visitors, Arossim beach draws peace seekers. The raw nature beauty of sea waves, shining sun and swaying trees enhance the pleasure of simply lying on the beach benches.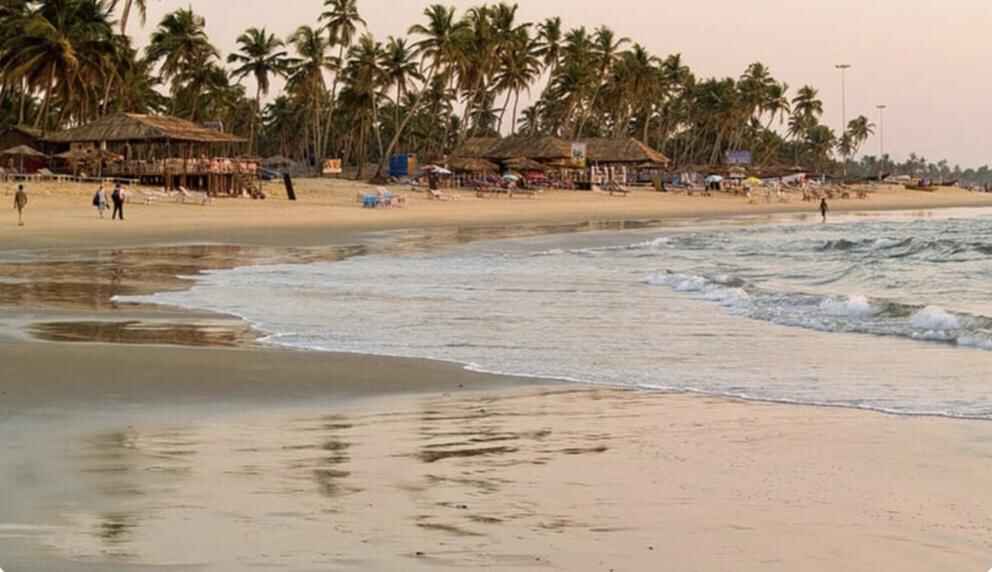 This silent seashore is advantageous for enjoying other beach activities as well. Like-:
Pick a picnic basket and play some energizing beach sports like Volleyball.
Don't forget to enjoy the local food and drink available at the beach area.
Witnessing sunset and sunrise at the beach will add an irrevocable chapter to your Goa Trip memory book.
Capturing the beauty of the beach with your camera can be therapeutic if you love photography.
Take a long walk with your beloved partner along the seashore and experience the calm or roaring sea waves.
2. Add some adventure & thrill to your Arossim beach visit –
If you have visualized the image of Arossim Beach as a place of solitude seeking only, you might be wrong. A plethora of thrilling water sports activities can blow your mind in the very first experience. If you are a faint-hearted person, the simple water rides are also available on the platter of adventure at Arossim Beach.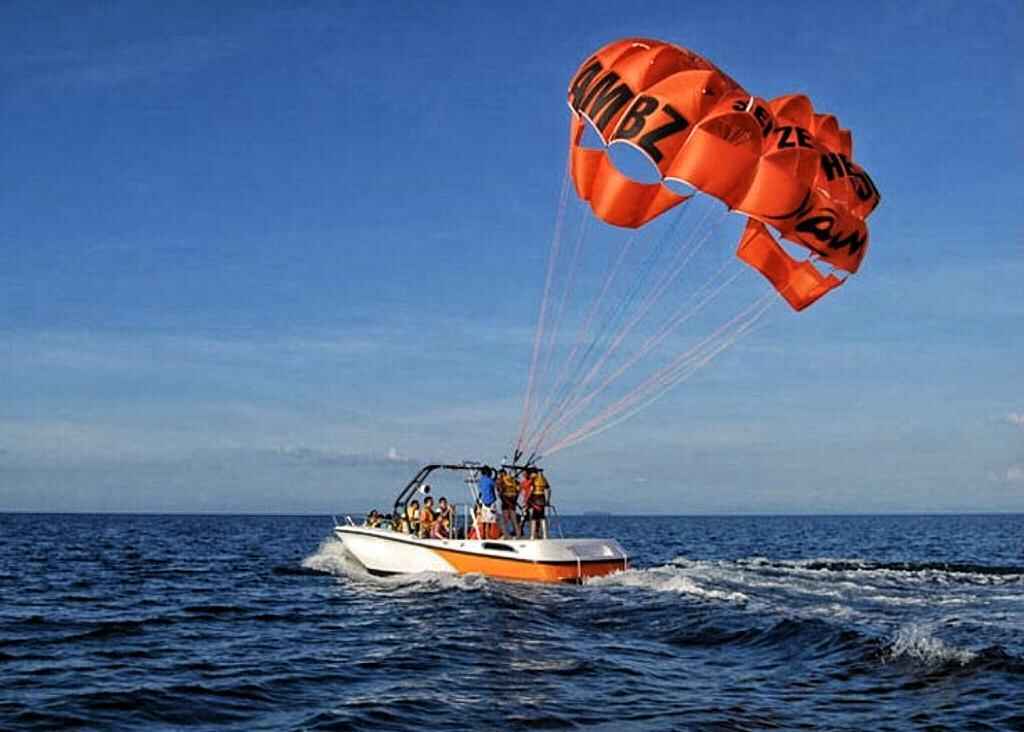 You can pick any one of the below-given water sports options to revel in the thrill and fun of a beach vacation.
 Windsurfing – This prominent water sport of Arossim Beach is frequently picked by foreign visitors. Gliding on the waves of seawater through a surfing board is no less than adding a fun spark to your beach holiday. This 2-4 meter long surfboard will be joined by a sail for a speedy ride.
Parasailing – This one is a must-do if you are planning to visit Arossim Beach in Goa. It gives you a burst of excitement and some most surreal views of the beach and seawater from a good height.
Jet Skiing – Taking a fun Jet Skiing ride at the stunning location of Arossim Beach is a never missing fun activity for visitors. Even if you fall short of courage while doing a jet skiing ride, shrug off all your worries as a guide will be with you during the ride.
Banana Boating – This one is a smooth and easy ride for visitors who do not want to include a daring or thrilling task in their Goa itinerary. Sitting on an inflated banana-shaped boat with your entire group will create some memorable fun moments.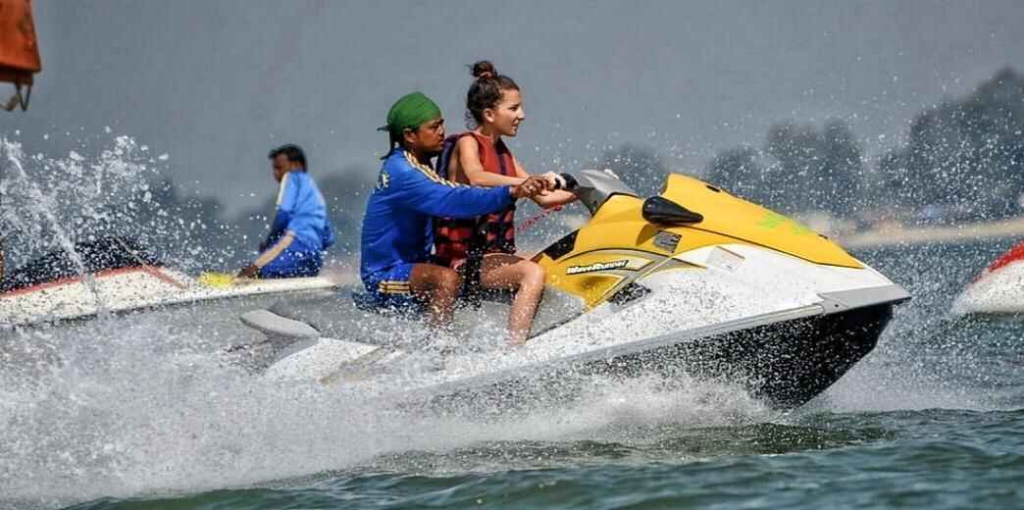 Apart from these water activities, one can immerse in the thrill and fun of scuba diving, scooting, sailing and fishing etc. At Arossim Beach the certified water sport service providers are available with all necessary equipment and guidelines.
3. Plunge into the fun of Arossim Beach Nightlife –
It's a sin to return home from Goa Vacation without enjoying the lively nightlife of Arossim Beach. To light up your evenings and nights this beach location renders too many places and activities to find the great fun.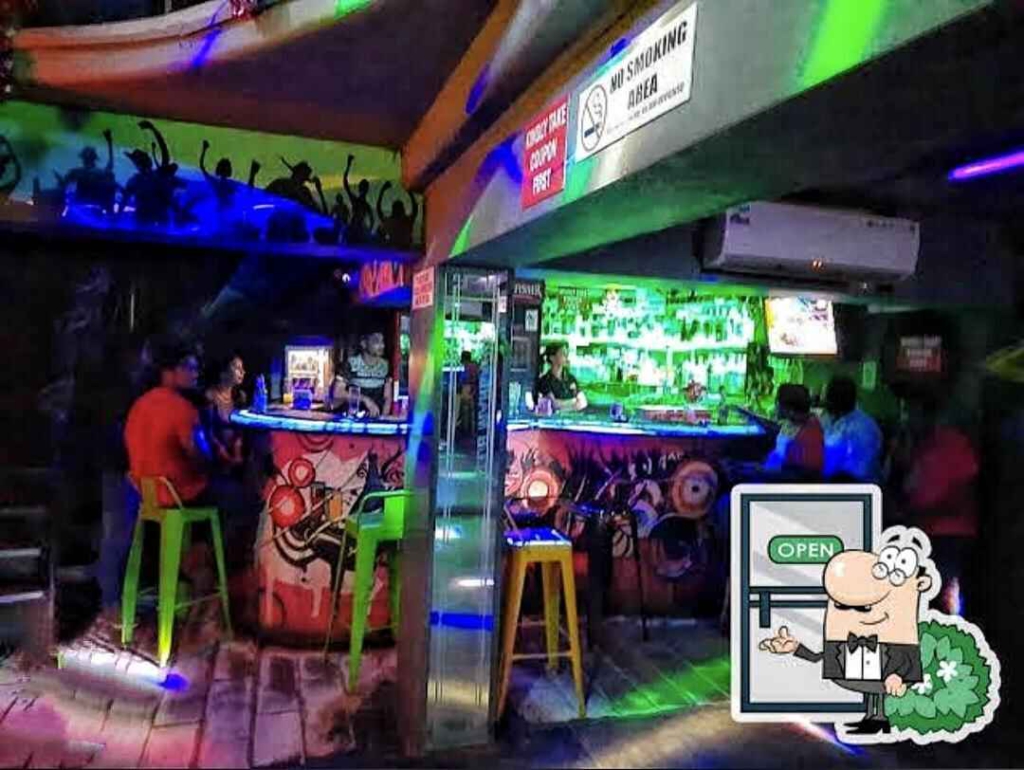 Here are some party places in Arossim Beach that give a serious dose of excitement, fun and happiness.
Club Margarita – Captivating ambiance and excellency in the services make this place favorable for local, national and international visitors. The wide array of Goan and International delicacies draws visitors in bulk. Peppy songs and beats at the DJ parties organized here will compel you to groove madly. This paradise is located on Colva Road.
Aaron's Beach Hut – Want to sway on the trance music with your buddies or solo? Grab the opportunity of visiting Aaron's Cafe near Arossim Beach. The great food and drinks compliment the grand party vibe of this Beach Hut location. This truly gem location is located on the beach area of Arossim.
Night Club & Restaurant Fame Parties by S.B.I. – For those who want to dive into the ocean of fun and party from the night to the morning, this place is perfect for them. It is located in Utorda, Goa and has diverse options for parties and celebrations.
4. Sightseeing near Arossim Beach –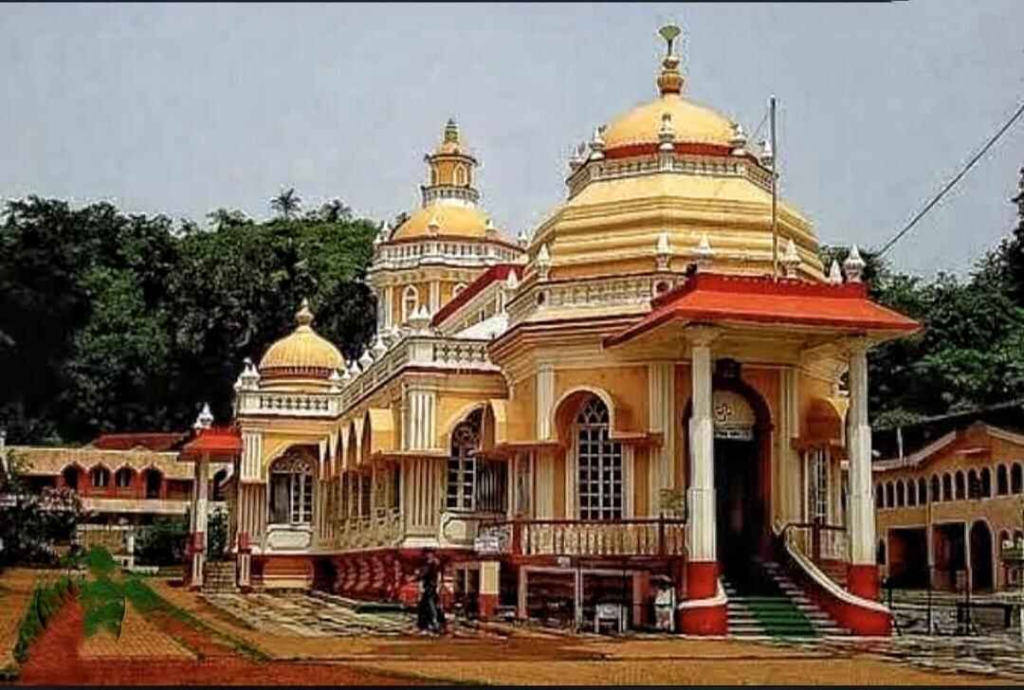 Arossim Beach is imbibed and encapsulated with several scenic locations. Visitors can witness the unparalleled beauty of these ancient and unique locations during their stay at Arossim Beach. Some places are listed below that you must visit.
Basilica of Bom Jesus – Located nearly at a distance of 26 kilometers from Arossim Beach, this place tells an enchanting story. The captivating structure of this ancient church is worth capturing in a lense as well as in your memory. Your inclination towards religious and historical facts will surely drag you here. The mortal remains of St. Francis Xavier make this place unique among others. It is included in the list of Unesco World Heritage places.
Laxmi Temple – The divine temple of Devi Mahalaxmi is just 22 km away from Arossim Beach. The charm, beauty, splendor and spiritual vibe of this ancient temple are noted in the history of India. The temple is located here in Goa since 1413. If you have a keen desire to explore religious places while staying at close locations like Arossim Beach, don't skip it.
Three Kings Chapel – Not including the visit to Three Kings Chapel in your itinerary will be the greatest regret. Sightseeing in this place also includes an enticing route of 6.2 kilometers from Arossim Beach. Sitting in a car or riding a bike on a path that is full of the views like lush palm trees, beaches, paddy fields, and the Arabian Sea makes a memorable visit.
Rachel Village – Home to the Rachel Fort and a decades-old museum, this beautiful village is an ideal location for history lovers. You can witness the old artifacts and relics of the Portuguese era here. Apart from these old but gold beauties, the scenic surroundings of the village area will leave an indelible imprint on you. The distance between Rachel Village to Arossim Beach is 16 kilometers.
5. A fine dining near Arossim Beach –
Ditching your diet plans while in Goa is completely justifiable. The tempting local Goan cuisines and the great hospitality of cafes, restaurants and food stalls enhance the pleasure of your Goa trip. Many such food places are available at or near Arossim Beach.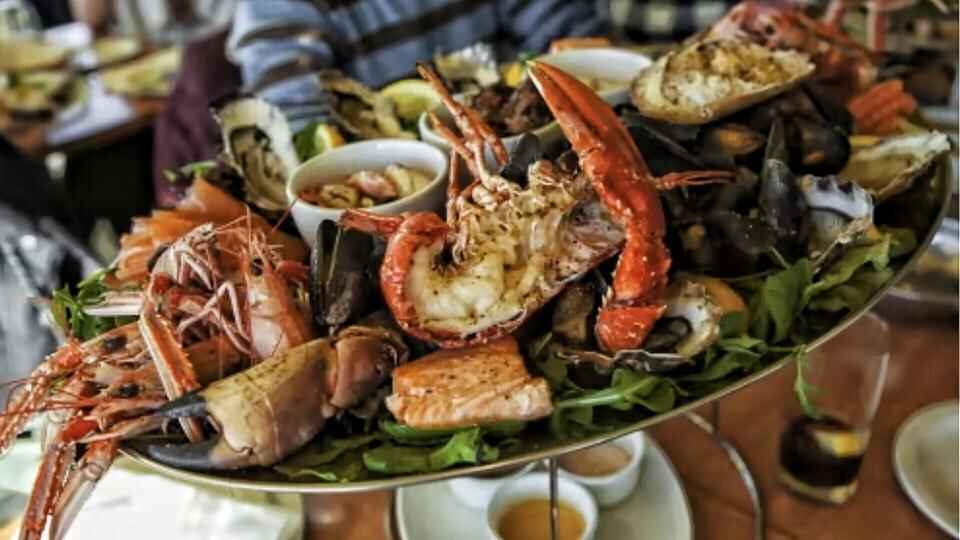 Tempero – The nearest food outlet in Arossim Beach is Tempero. The visitors praise the services, food diversity, hospitality and ambiance of this place. Tempero is recognized for the specific meat, pork and vindaloo delicacies among visitors. The luxury resort and spa services are also available here.
Yummy Kitchen Bar & Rest – If you are seeking a great place for tickling your taste buds with Indian business and seafood items, this place can satiate you. The catchy ambiance attracts visitors here in bulk. You can find this place on Arossim Beach Road.
Farol Bar – The luxurious atmosphere and delicious cocktails and food items lure the visitors too much. Serving diverse veg and non veg delicacies with catchy presentation and light music is enough to make your eve memorable. Farol Bar is located on Arossim Beach Road in Cansaulim, Goa.
Uttam's Restaurant – A place where you can visit with your family, friends and partner near Arossim beach is Uttam's Restaurant. You can have authentic Indian cuisine here. The great services, cooperative behaviour of staff and quick delivery of the items you crave are some undeniable traits of Uttam's restaurant.
Sanline Bar & Restaurant – The extraordinary services of this dining place exceeds the expectation of visitors. The warm hospitality at the entrance, heart-winning ambiance and drooling dishes everything feel top-notch at this fine dining place.
Other famous places like starfish beach Shack, Aaron's beach hut, Balton's, poolside bar etc are also less expensive yet romantic cafes at or near the Arossim Beach area.
6. Shop your heart out at Arossim Beach –
Packing memories in the form of souvenirs is mandatory for Goa visitors. The visitors find several shopping malls and big markets near Arossim Beach, but the charm of roaming in a local flea market hits differently.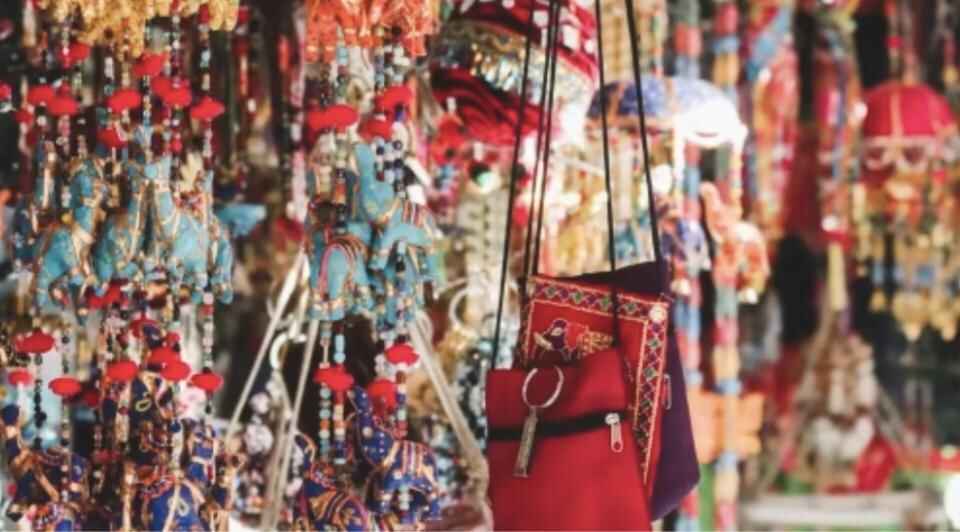 Here you can find -:
Clothes
Antiques
Jewelry
Gifts
Handmade things
Groceries
Household items
These items are available in the local markets of Arossim Beach. Still, you can bargain for them. The municipal market, the flea market, and small shacks near the beach are ideal for shopping purposes.
While on the beach, you must explore these two marketplaces.
1. John the Jweler – As the name of the market signifies, this place sells the best jewelry items. Apart from them, you can also find good quality shoes and clothes here. The unique ancient patterns carved on the jewelry items make this market more lucrative for visitors.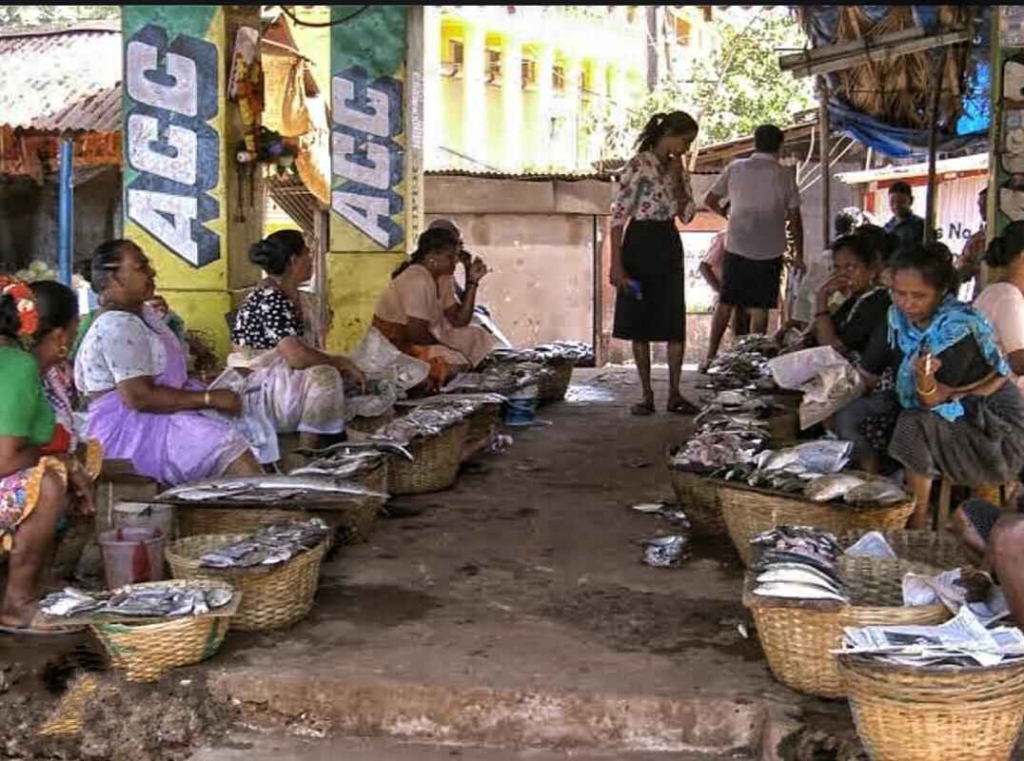 2. Fish Market, Cansaulim – Finding fresh and ready-to-buy fish and seafood items at Arossim beaches is not that tough. You can reach the Cansaulim Fish Market and buy diverse edible stuff of good quality and quantity.
7. Where to stay comfortably near Arossim Beach?
A comfortable and luxurious accommodation fabricates the perfect holiday at surreal locations like Goa. Whether you wish for a resort or a shack near Arossim Beach for spending the entire holidays, these below-listed places surrounded by golden sand and greenery will win your heart.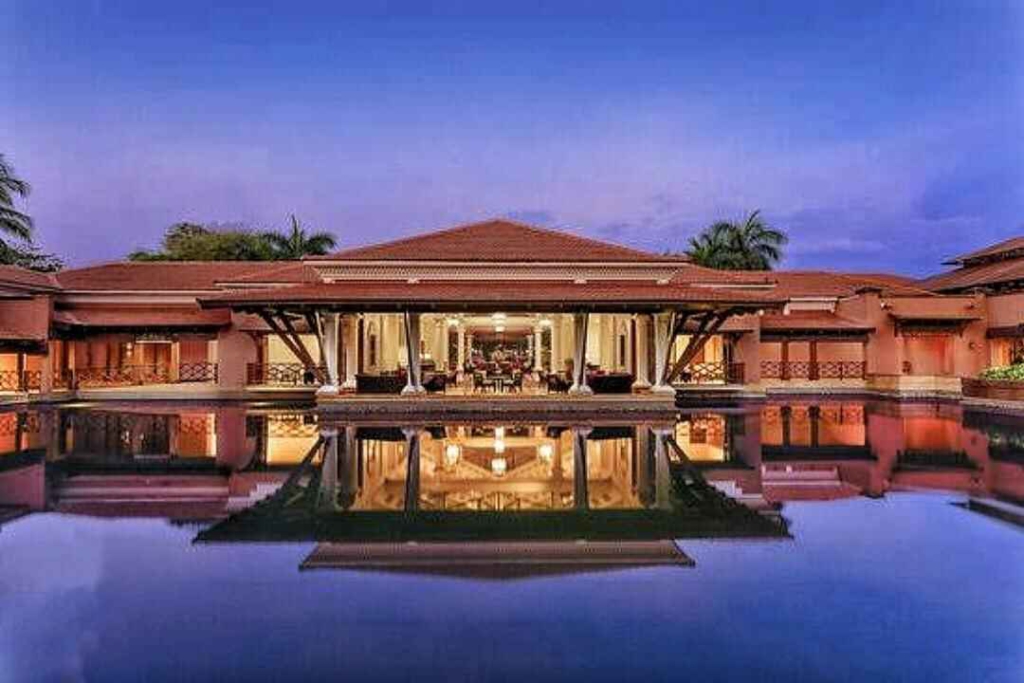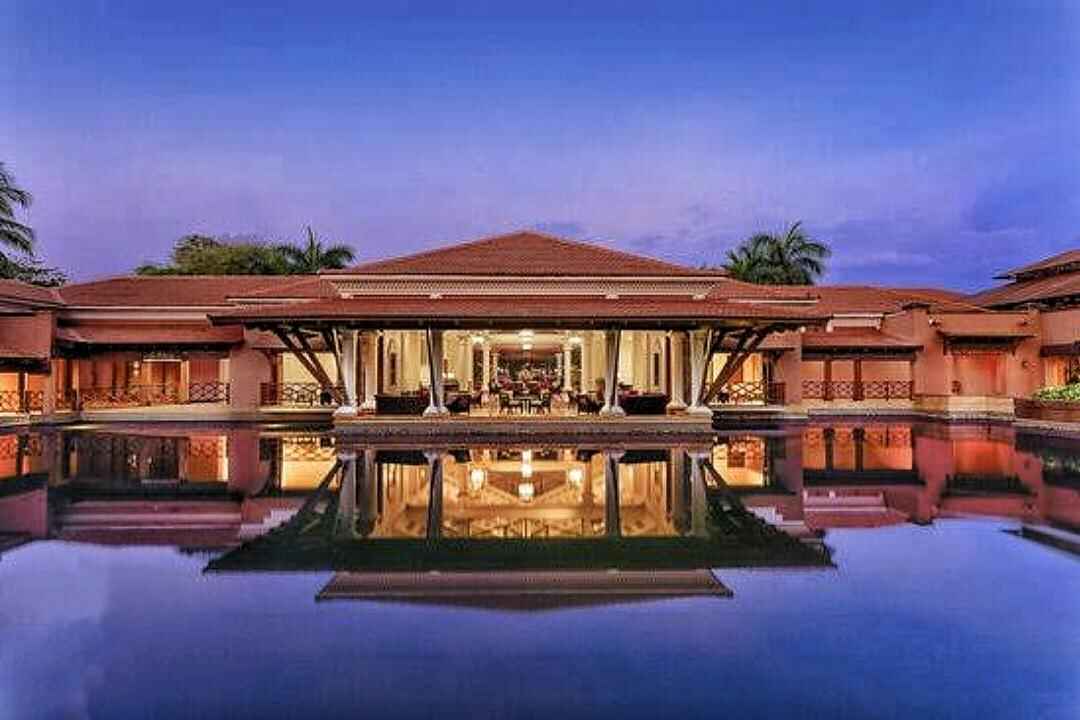 Lavish Resorts near Arossim Beach –
Park Hyatt Resort & Spa – Largest pool, spa & body massage, mouth-watering food items and sports area are some special amenities that make this stay place distinct from others. Being located in the Arossim Beach area, it is frequently visited and booked by beachgoers.
Pristine Resorts – Imagine looking at the serene beauty of Arossim Beach from the window of your hotel room, this might be one of your biggest desires. Well, booking a room in Pristine Resorts can turn your keen desire into a real experience.
Tree House Nova – Located at a distance of 900 meters only this resort is perfect for those visitors who want to spend a long time in a luxury resort. Great hospitality, spacious rooms and availability of all necessary equipment enhance the worth of this stay place.
Martin's Comfort – The ease and top-notch level of comfort available here draw a massive flux of visitors towards Martin's Comfort. It provides an outdoor pool, parking, lounge and continental breakfast service on time etc. You can also visit a fine dining place Anri at a distance of 5 minutes only.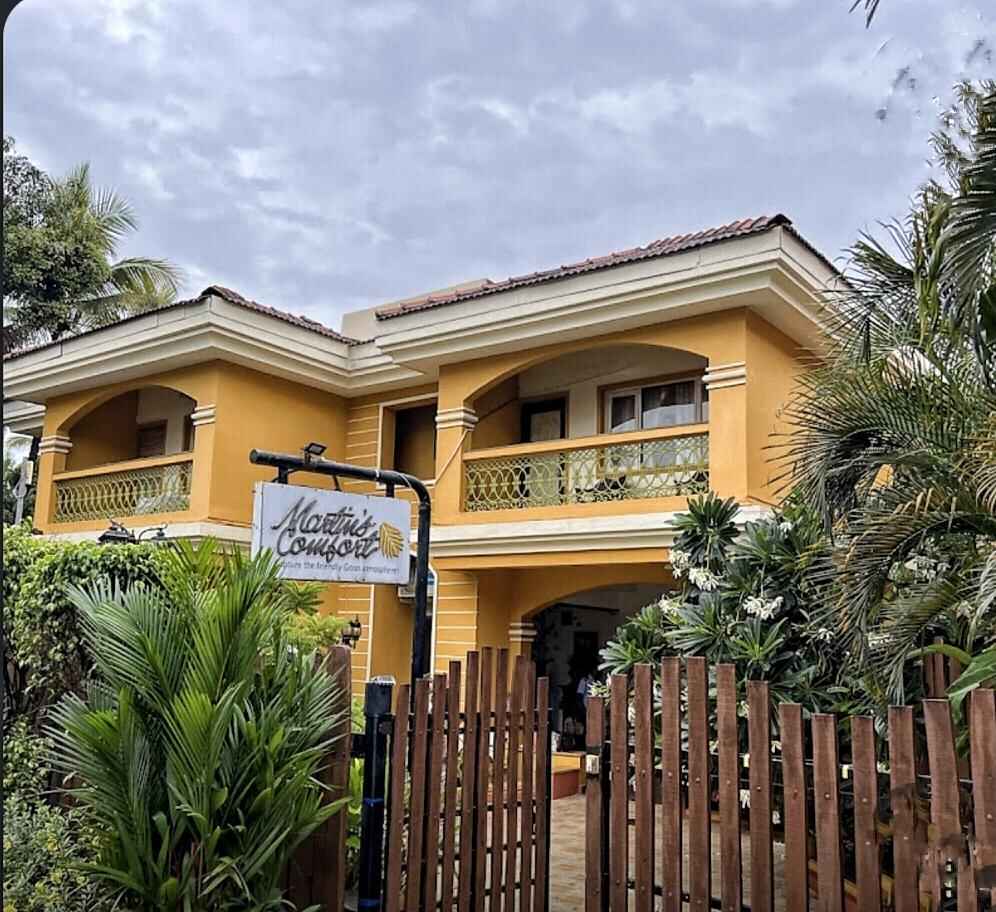 You can also stay at C Pearl Guest, Keegan Guest House, Antao Guest House and Casa De Mog etc. Tempting packages offered by these properties will suit your holiday plan perfectly whether you are in a group or traveling solo to the pristine beaches of Goa.
Beach Shacks at Arossim Beach –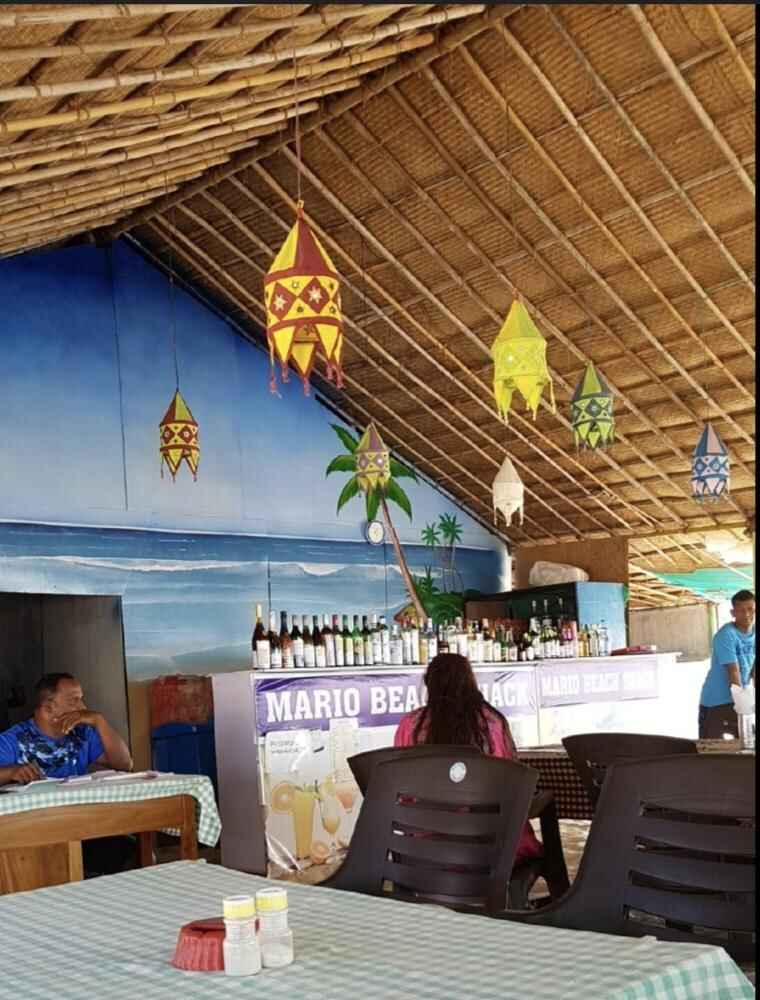 Mario's Beach Shack – Visitors come here to have fresh and mouth-watering fish dishes. Other Goan cuisines, catchy ambiance, great services and friendly behavior of staff members allure the guests and compel them to visit again.
Starfish Beach Shack – Picking this shack for a holiday near Arossim Beach will offer you a wide range of pleasures. View of pristine beaches, peaceful ambiance, sunbeds on the soft sand with umbrellas, these all will leave an indelible imprint on you. Visitors of Arossim Beach easily reach here by walking a few steps.
Aron's Beach Hut – This shack has a unique vibe due to its all-bar services and outdoor seating. Along with a comfortable stay in spacious rooms, this place is recognized for its Indian, continental food items, vegetarian food and gluten-free food also.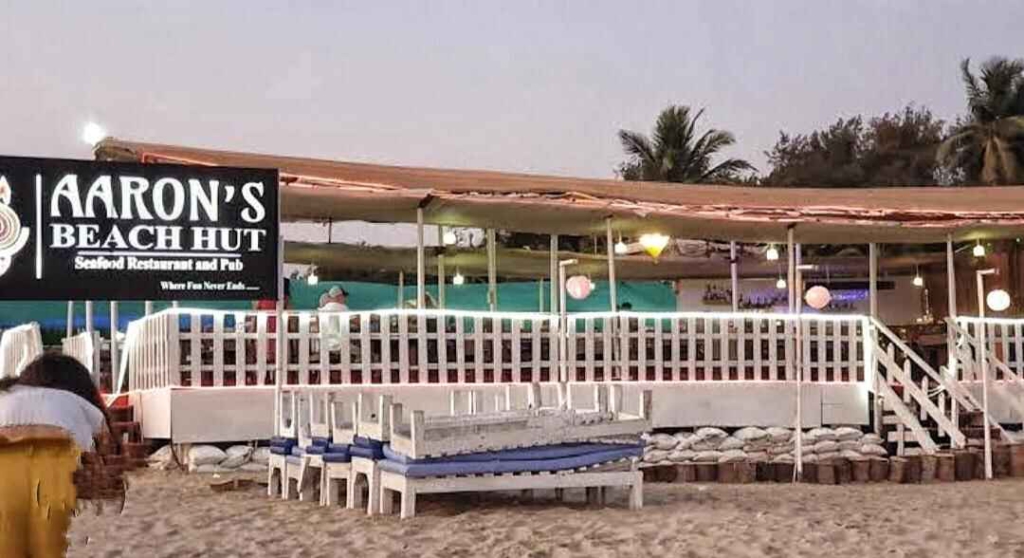 These beach shacks give a vibrant and hippie goan vibe to the visitors who ditch the luxury resorts and spacious guest houses. Well, skipping lavish comfort and staying in a colorful beach shack will offer you an entirely distinct experience.
8. Tips to keep in mind while planning a vacation on Arossim Beach –
A few mistakes can spoil your entire holiday. Hence before or while packing your luggage for an exciting Goa Vacay, pay heed to the below-listed points.
Keep an umbrella, rainsuit and comfortable nonslippery flip-flops if you are planning your holiday at Arossim Beach in the monsoon season.
Don't forget to keep sunscreen and a swimsuit if swimming in the seawater is included in your plans.
Keeping the prescribed medicines for mild fever and body pain is mandatory.
Confirm the tickets for the flight and booking at the stay place if you are visiting the Arossim Beach location in the peak season.
FAQ –
Q- In which region of Goa the pristine Arossim Beach is located?
A- Arossim Beach is in the south part of Goa.
Q – How to reach Arossim Beach by car/Bus or other rented services?
A – You can hire a private car or taxi service from the Goa International Airport to reach Arossim Beach. It costs between 500-700 rupees. While on the flip, the bus transportation takes 50 rupees or slightly above it, if you choose a public bus service to reach Arossim Beach. 
Q- How far is Arossim Beach from Panaji, the capital city of Goa?
A –  This pristine beach beauty of Goa is located early at a distance of 28 kilometers and it takes only 51 minutes to reach the destination. You can take a public bus transportation or a private cab/car service to reach Arossim Beach.
Q – What is the best time to plan a holiday at Arossim Beach?
A – The scorching heat of the summer season can trouble you a bit if you want to enjoy at the beach. But those who wish to get tanned, are most welcome in the hot or summer season. Winter season is favorable for visiting but being a peak holiday time can cost more charges for all services.
You Can Also check : goa quotes