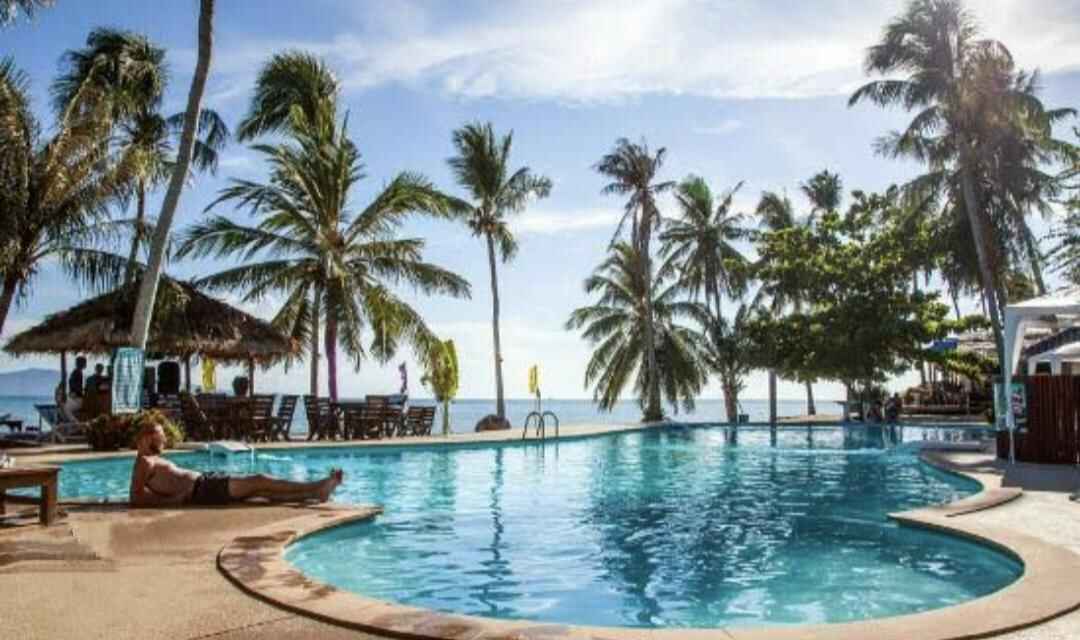 The unreal beauty of Candolim Beach is the pride of North Goa and a compelling cause to draw foreign, Indian and local visitors here in bulk. The melange of fun, serenity, adventure, party, food, nightlife and pleasurable vibes at Candolim Beach will leave no stone unturned in catching your gaze.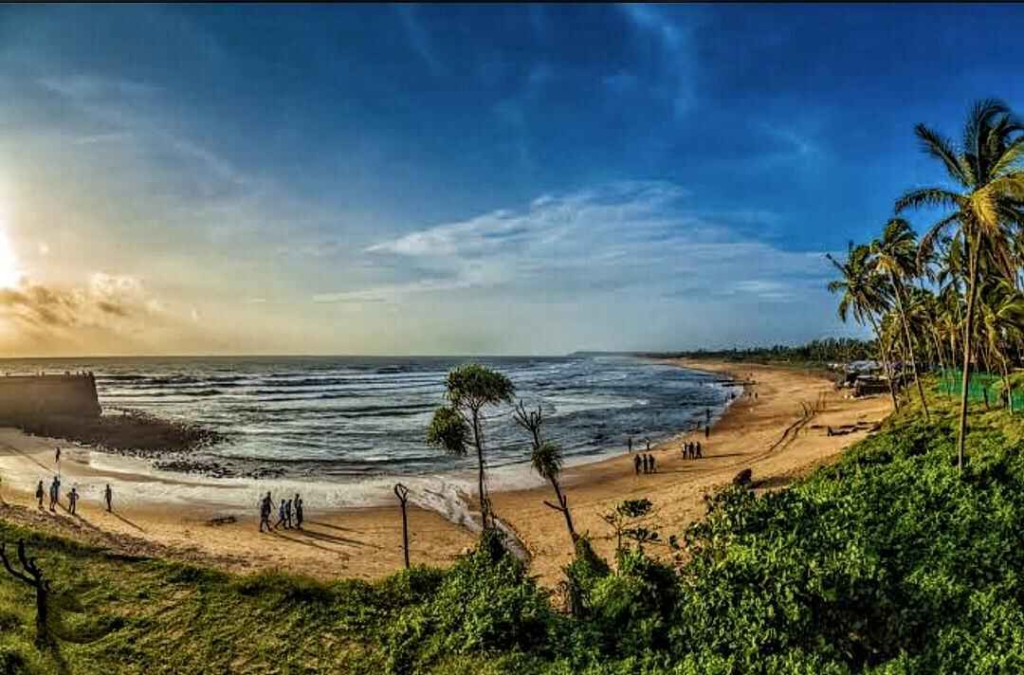 Visitors love exploring the nearby locations of Candolim Beach, soaking in the sun while lazing on the soft beach sand and adding a thrill to their holiday through adrenaline-rushing water sports.
Festivals hosted at Candolim Beach amplify the gratification of your beach holiday manifolds. Enjoying the widely extended beach area like a hippie and relishing the authentic Goan delicacies at colorful beach shacks is a prime attraction among visitors.
Akin to the above given lucrative traits of Candolim Beach, there are numerous other locations and activities that one can explore solo or in a group.
Let's know this beach beauty of Goa closely.
1. Places to visit near the Candolim Beach area –
Candolim Beach is densely packed with unprecedented beauty in the form of natural, historical and religious locations. To traverse these glories of Goa sited near Candolim Beach, you need to cover a short walking distance.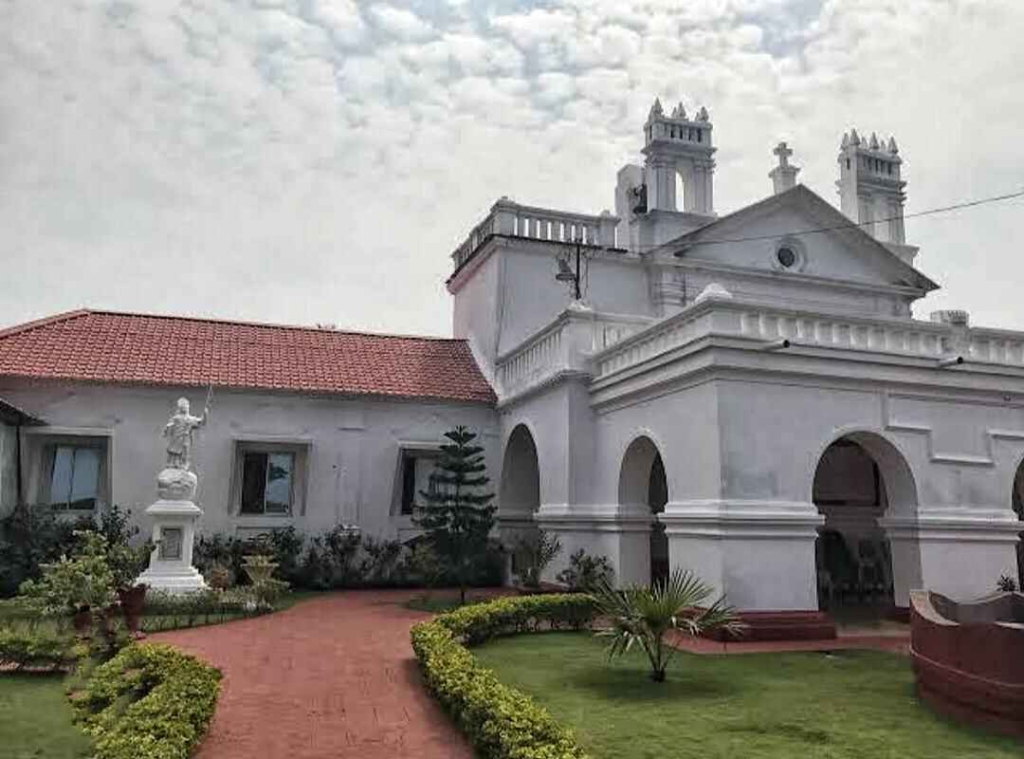 Sinquerim Fort -Built-in 1612, this ancient fort was used for the prime purpose of guarding Goa against Dutches and Marathas. History buffs love spending their time at Sinquerium Beach in witnessing the fortified walls on both sides and a bastion in the lower part. It is just 3.1 kilometers far from Candolim Beach which takes only 10 minutes duration for reaching.
Aguda Fort – This 17th-century historic jewel of Goa depicts the stories of the Portuguese era. The fort offers you a serene view of the Arabian Sea and Mandovi River confluence. Built according to the ancient architectural pattern, the Aguda Jail inside the fort fascinates the visitors the most. It is nearly 5 kilometers far from Candolim Beach. This fortress of tranquility serves some glaring visuals of patriotism.
Chapel of St. Lawrence – Holding some essential life lessons of St. Lawrence on the pillars, this chapel is one of the most important chapels of Goa. This ideal spot for attaining peace and positive vibes in abundance is located 5 kilometers far from Candolim Beach. On every 10th of August, people celebrate the feast day of St. Lawrence Chapel with great enthusiasm and devotion.
Mandovi River – Viewing the front of Mandovi River bustling with twinkling cruises in the evening excites every Candolim Beach visitor. You can also enjoy the ferry services offered by Goa's River Navigation Department. Coming a long way from the origin point in Karnataka, this river tempts nature admirers with different species of birds near the Mandovi River estuary.
Museum of Goa – This place is concealing a range of treasures for art and history lovers. Located just 4 kilometers far from Candolim Beach, the Museum of Goa is a prime attraction among visitors due to keeping the antique pieces with great care.
Deltin Gold – This place is a one-stop solution for casino, food and drink lovers. It is accessible in just 6 minutes from Candolim Beach. The luxury ambiance, prompt services and a plethora of enticing games drag the visitors in bulk.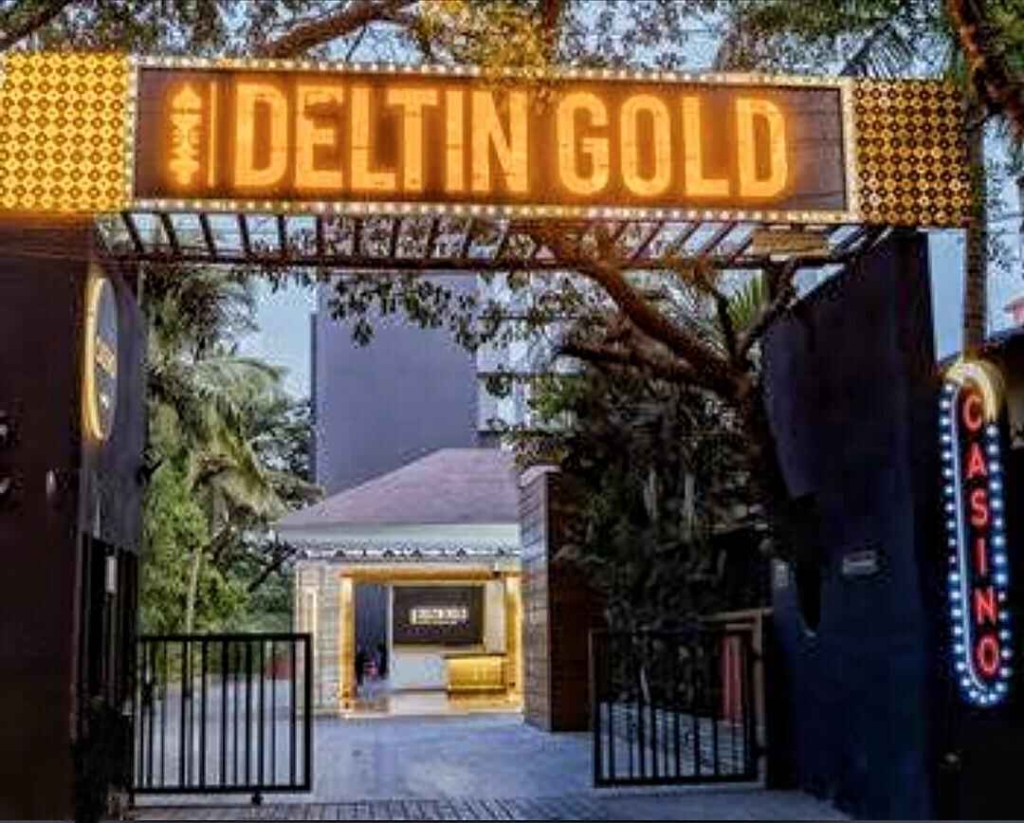 Candolim Beach is adjacent to several other beaches like Coco Beach, Calangute Beach and Sinquerim Beach etc. Therefore visitors love to explore the extended stretch of shorelines while enjoying the beach holiday at Candolim Beach.
2. Do some adventure in Candolim Beach water –
The beaches of Goa are recognized for the full package of fun and thrill. Candolim Beach is no exception. The trained and certified water sports operators will assure your fun rides with equipment safety and guidelines.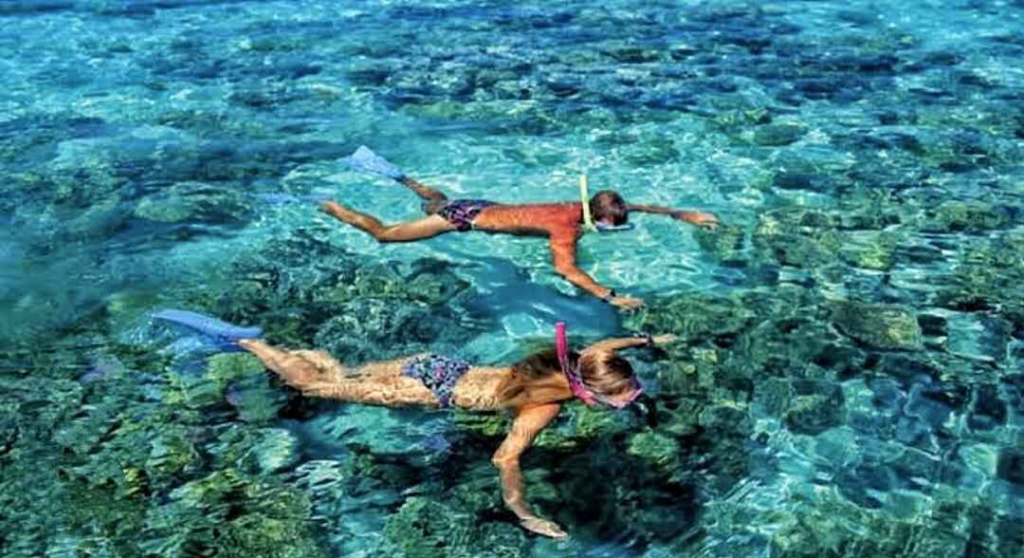 Take a look at what Candolim Beach serves to its visitors on the adventure platter.
Snorkeling – The crystal clear water of the Arabian Sea at Candolim Beach is astonishing. Viewing the colorful fish and other sea creatures after diving into the blue surface will leave you with surprises. If you will be lucky enough, hoping dolphins will treat your eyes with delight.
Bumpy Banana Rides – These rides available at Candolim Beach are quite fun for adults as well as kids. Experiencing bumps and falling into seawater will fill you with excitement. You need not be scared about falling as the guides will accompany you throughout the ride.
Parasailing – Having a bird eye view of pristine Candolim Beach is one of the most beguiling activities for adventure lovers. The operators add a parachute to a speedboat and you will be safely harnessed with the parachute. Flying high with great speed and viewing the splendid blue water and beach area will add pleasure to your holiday memories.
Jet Skiing – Only experienced and trained ones can attain the full adventurous pleasure of skidding on the water waves at high speed. Before this enthralling ride, the operators guide the people regarding the right way of performing skiing.
Speed boat rides – If you do not want to take any risk while enjoying beach water activities, go with the speed boat ride option. In this activity, an experienced guide will accompany you during the entire activity.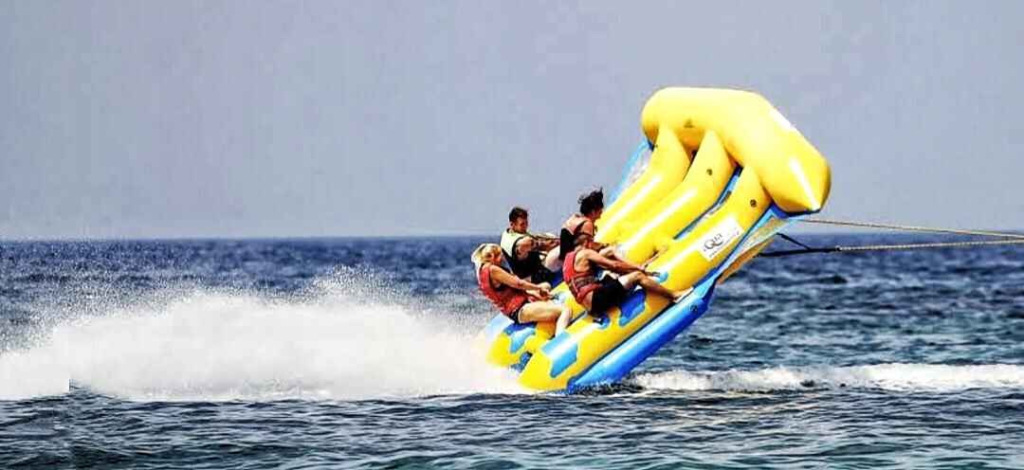 Taking a tour of the Arabian Sea on a yacht or cruise ride is also one of the best options to experience Candolim Beach's beauty.
3. Festivals Celebrated at Candolim Beach –
One of the longest beaches of Goa, Candolim Beach hosts many festivals also. These colorful occasions display the rich culture and tradition of the Goan people. It will be a bliss to participate in these events during your Candolim Beach Holiday.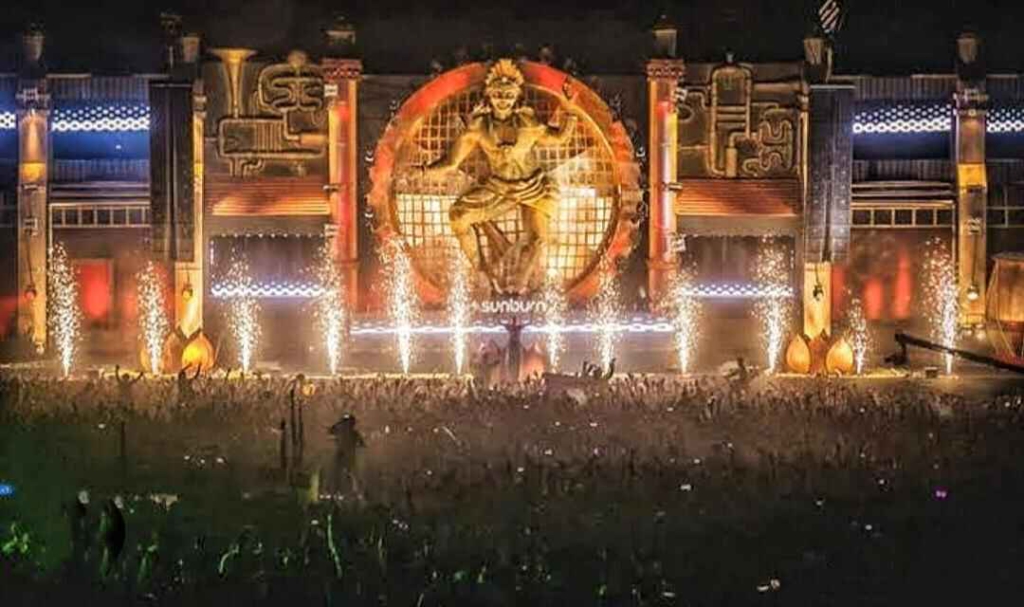 Sangodd Festival – This festival is celebrated on 29 June every year at Orda village in Candolim. It is hosted in remembrance of St. Peter and St. Paul. The feasts are organized by the local people. Colourful boats are decorated and people dance on them with great joy and enthusiasm. These boats travel a distance and local fishermen dance and sing on these boats.
Sunburn Festival – If you have planned your beach vacation in December month, do not skip taking part in Sunburn Festival. This event is also known as India's biggest electronic music and dance festival. A media team named Percept hosts this festival every year.
VH1 Supersonic – In February month, the Candolim beachgoers enjoy this grand music festival the most. As the name signifies, the speed of music at this festival exceeds the speed of sound. Trust us, you are going to live some unforgettable moments in the VH1 Supersonic festival at Candolim Beach.
4. Explore the crazy nightlife of Candolim Beach –
Candolim Beach is widely recognized for its bustling nightlife due to classy pubs, clubs and beach shack services. The visitors take a deep plunge into the fun of music, food, lights, pool and dance etc.
To light up your evenings and nights at Candolim Beach, visit the below-listed places.
Bar Square – A perfect place for wild party lovers near Candolim Beach is Bar Square. The organizers here host the events based on wild themes. The peppy music, alcoholic beverages and mouth-drooling food attract the visitors heavily. Due to being an open-air retro bar party lovers hit here frequently in North Goa. This place is located on the main Candolim road.
Toy Beach Club – You can access this beach club at one of the busiest streets of the Candolim. Its swanky, spacious and vibrant ambiance will impact you in just a moment. Among the diverse sections of this famous club of Candolim, you will love the beachfront section the most.
Sinq Night Club – If you love enjoying dancing like an insane on the wide floor, this place is idyllic for you. The cocktails, food and ambiance of this place make it perfect to check out once while being near the Candolim Beach area.
Show Bar – To enjoy the energetic parties overnight, you must check out this place. An indoor dance area, sitting place, billiard area, waterfront and open bar etc make this bar magical for fun lovers.
Latino – Here the international music artists and sumptuous bar snacks give a complete pack up to your night fun at a bar. Visitors love to enjoy the trance parties here. A plethora of drinks, cocktails and other refreshing mocktails greet the visitors with love and warmth.
Bar Eclipse – Another party-perfect place for the Candolim Beachgoers is Bar Eclipse. The hosts of this bar serve quality drinks and food with great hospitality. Along with the services the ambiance is also ideal to spice up the fun of your Goan nightlife mode.
Teama – Located at a distance of one mile from Candolim Beach, this place is a true delight for a drink, food and dance lovers. Hosting of Karaoke art performances enhances the pleasure of visitors as well as the worth of Teama restaurant and pub.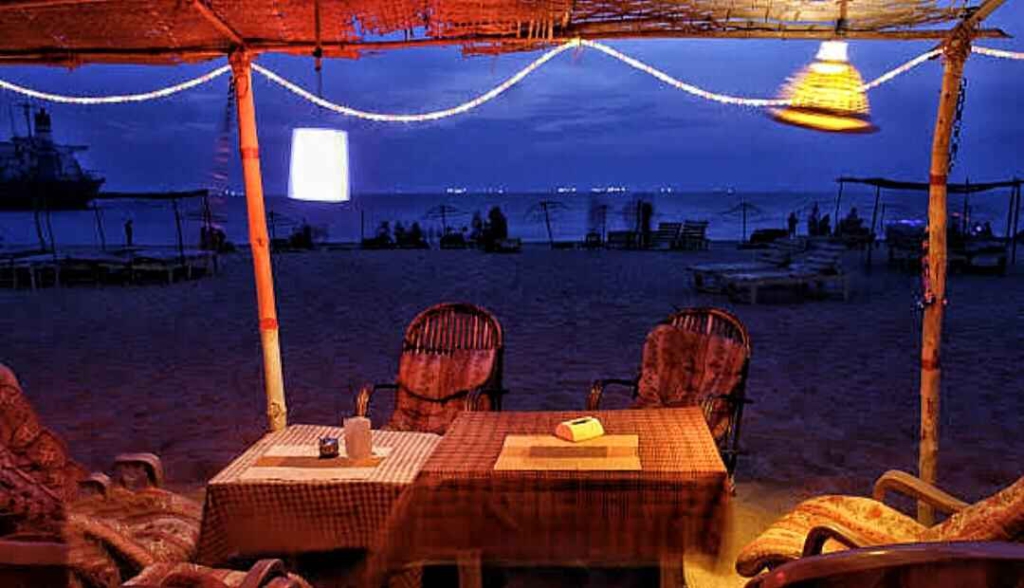 There is no dearth of party locations near Candolim Beach. Each place is embellished with something unique that you will not find anywhere else.
5. Most popular shacks near Candolim Beach –
There is no doubt in saying and accepting that Beach Shacks are the real fun treasures of Goa. A few are located right on Candolim Beach while the others are placed at walking distance.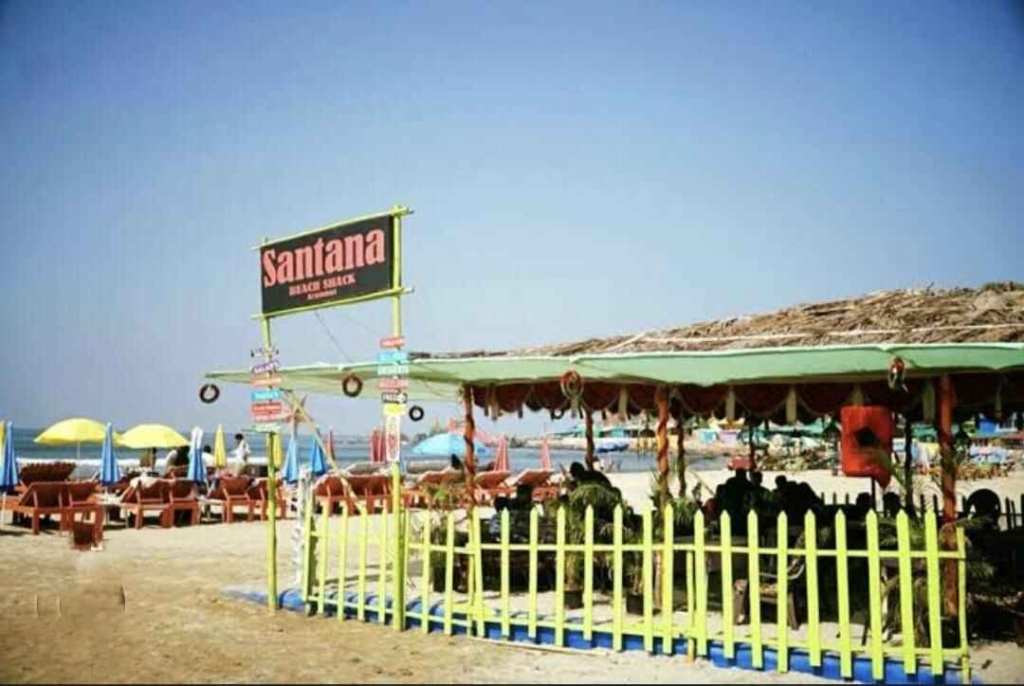 Claudina's Shack – Catering to the taste buds with pure Goan delicacies and seafood items the beach lovers visit here frequently. Sitting near the golden sand of the Candolim beach area while relishing your food doubles the pleasure of visiting a shack in Goa.
Santana Beach Shack – A food and entertainment outlet in the form of a shack is opened by Santana Beach Hotel near Candolim Beach. People love chilling here during the day times. But the evenings at Santana Beach Shack give you a distinct vibe. Holding your drinks and digging in the sand with your toes hits the visitors quite differently.
Ryan Shack – Brimming with lights and engaging live music beats, this popular shack turns into a whole magic vibe in the evenings. The extended range of goan delicacies, seafood and classical drinks makes it worth visiting at least once.
Monico's Beach Shack – Do not be surprised if you witness your favorite international artist performing here. This restaurant-turned-beach shack offers tantalizing goan and other cuisines at rational prices. Refreshing drinks, prompt services and great ambiance compliment the food ordered by the visitors.
Bobby's Shack – Want to live the Goan life to the fullest in just one day, visit Bobby's Shack near Candolim Beach with your gang. The aroma of piping hot food cooked with hand-picked ingredients in authentic Goan style will compel you to drool. They offer a pool table, nightclub and shisha amenities to their guests also.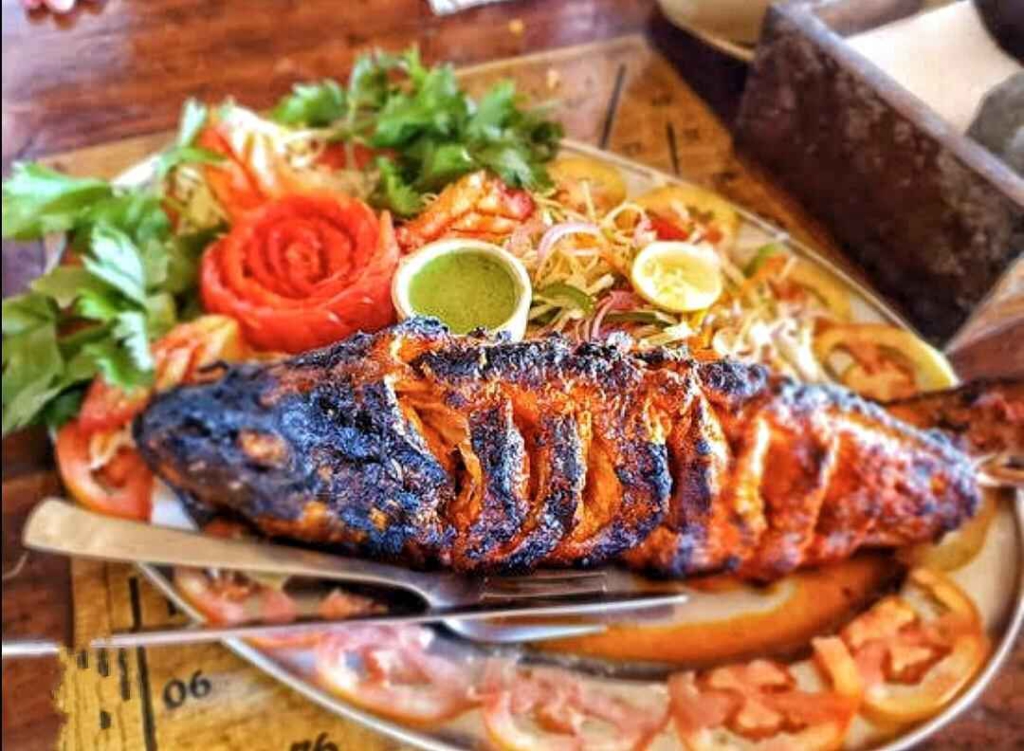 6. The shopping spots near Candolim Beach for buying some memories –
It is impossible to enjoy a beach holiday in Goa without going on a shopping spree in nearby areas. Candolim Beach is surrounded by several shopping spots that offer a range of materials at reasonable prices. In these areas, you will know the culture, language and behavior of the Goan people closely along with marketing. From designer stuff to the objects of daily need are available in the nearby markets of Candolim Beach.
Newton's Supermarket – This store is quite popular among locals and visitors. Fresh fruits, green veggies, grocery items and local wines are found in this gigantic supermarket store.
Candolim Market – This local market is ideal for visitors who are true shopaholics. Buying junk jeweleries, handicrafts, designer items and other daily need objects along with enjoying street food items will be pure bliss for shopping lovers.
Delfino's Hymart – The extensive range of products including national and international grocery stuff lures the people here. The cordial nature of the staff at this supermarket enhances the fun of shopping here. You will find here the original alcohol variety at the best prices. The place gives online or hotel services also.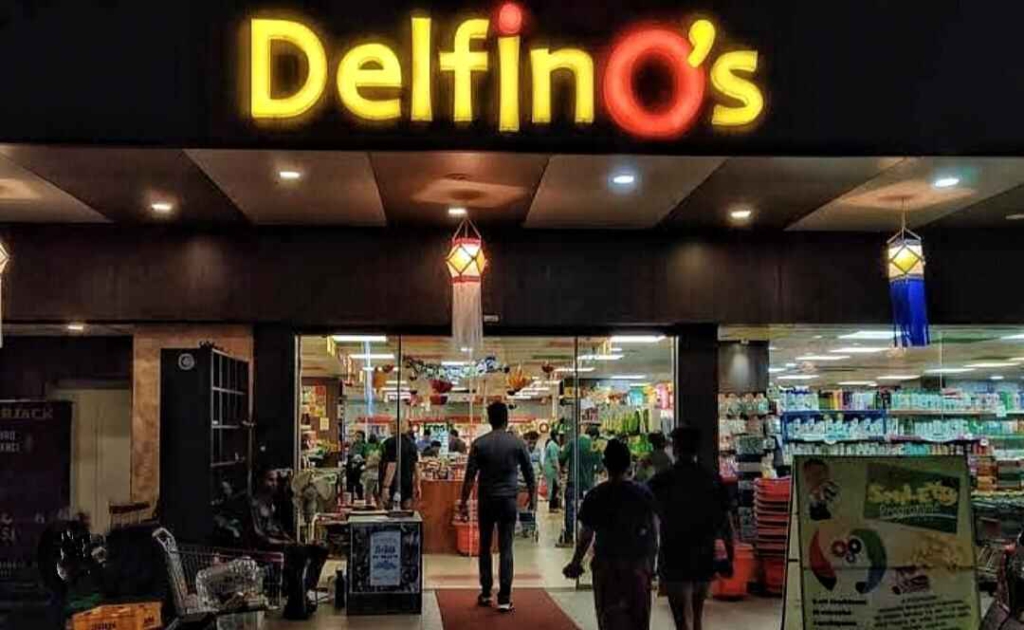 7. Places for fine dining near Candolim Beach –
If you have planned your Candolim Beach vacation with family and your partner, knowing the best dining places becomes mandatory. To make things easy for you, we have rounded up a list of the best food outlets.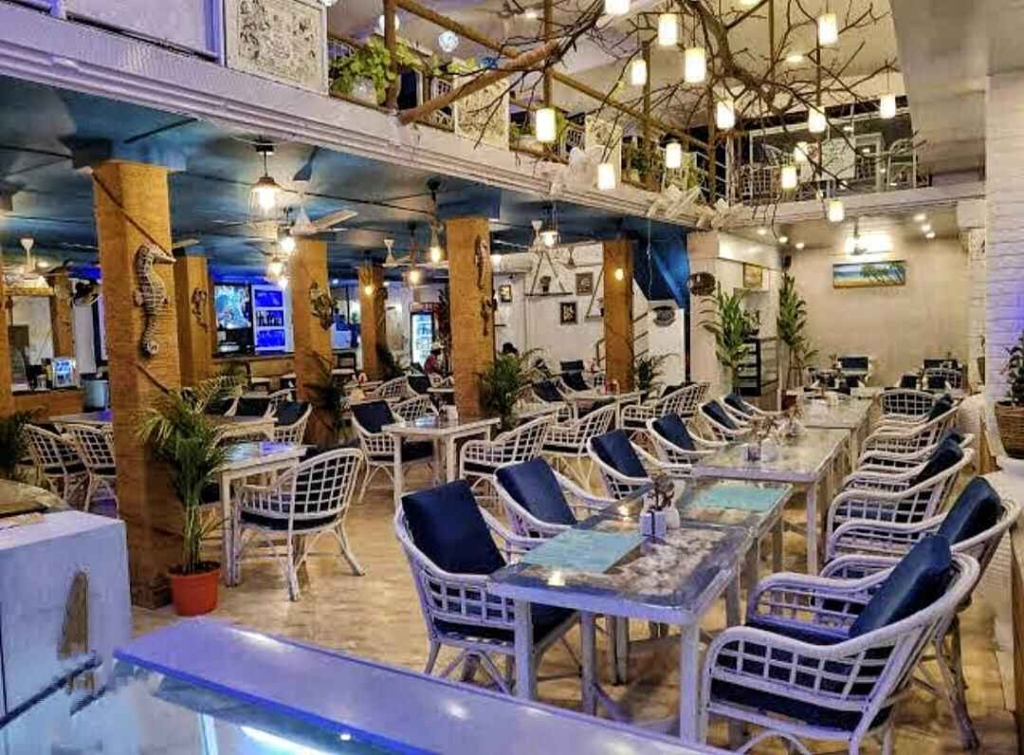 Inferno – The delicious food and drinks offered at Inferno help in creating hype for this place among Candolim Beach visitors. Apart from it, the vibrance created by the late-night parties and thumping music beats amplify the spirit of guests. You can reach here by covering walking distance.
Azura – Though there is a wide range of seafood and other edible items, the grilled fish recipe will win your heart in the very first bite. The boho vibe-based ambiance of this restaurant catches the attention of every visitor. The menu of Azura includes several food items and drinks in it to please the guests.
Angara – This place promises its guests that they can not forget to relish the mouth-watering seafood while sitting in this best North Goan restaurant. You will find a fascinating outdoor pool, outdoor bar and a private sitting area at Angara. It is just 50 meters far from Candolim Beach.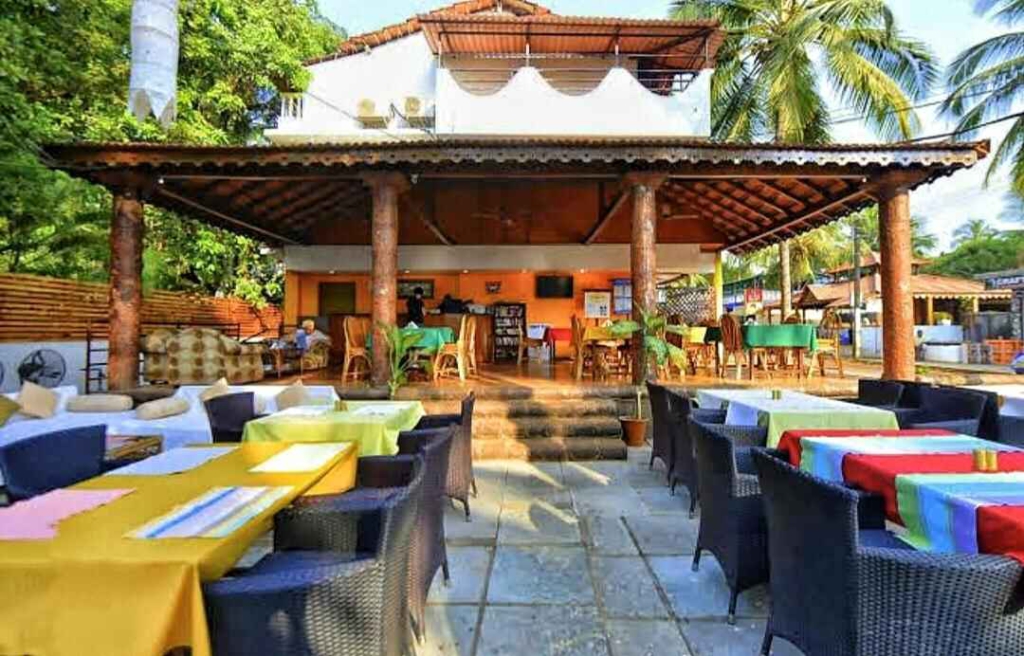 8. Places to stay near Candolim Beach comfortably –
Finding the best stat place or villas near Candolim Beach is not a big deal as the location is full of luxury hotels and resorts. Lavish amenities, decor and proximity to the beach areas make these stay places frequently accessed.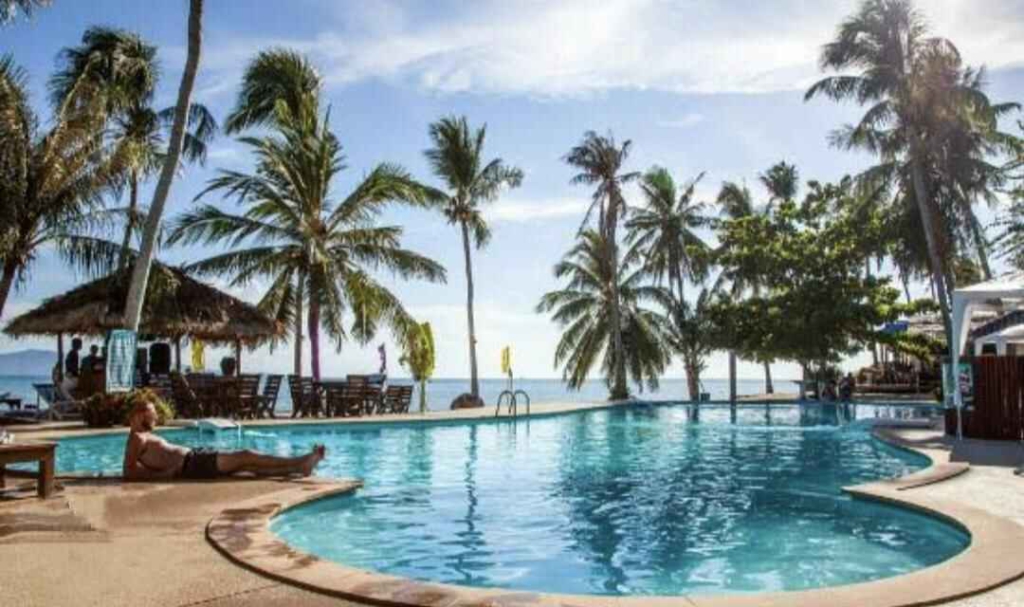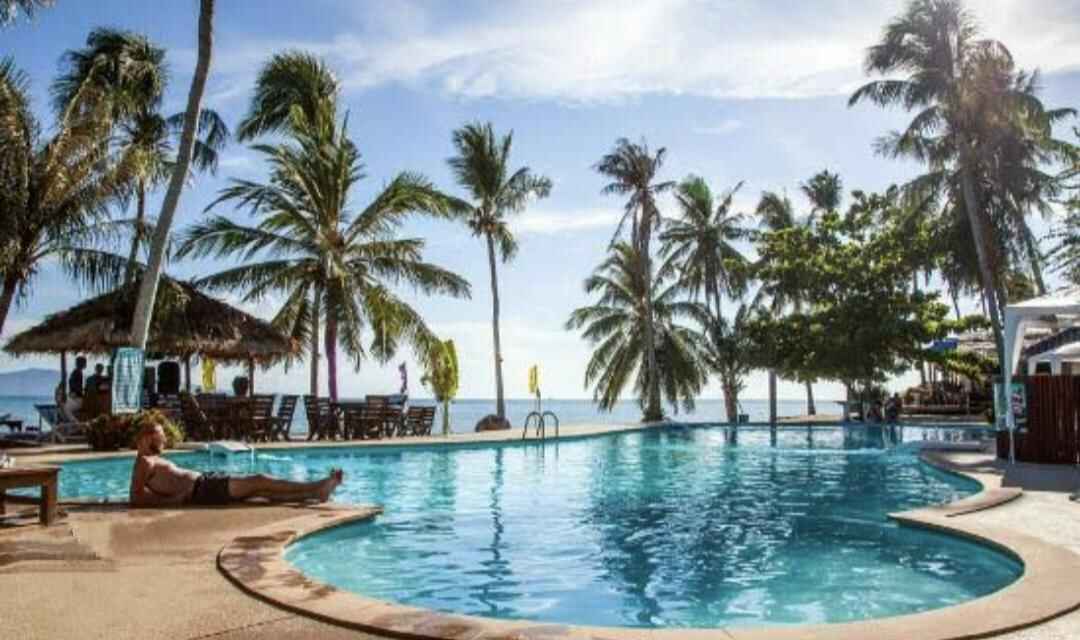 Casablanca – Built in Portuguese and Spanish style architecture, this place draws visitors in large numbers. The interior designs of spacious rooms and other places inside Casablanca leave people in an awestruck state. You can plan here a luxury stay on a pocket-friendly budget while enjoying the Candolim Beach holiday.
Holiday Beach Resort – Rated with 4 stars, this property is capable to treat its guests to all basic and luxurious facilities. Enjoying pool time after relaxing in the spacious room of this highly-maintained resort makes you feel like exploring the blend of comfort and luxury.
Ginger Tree Village Resort – Though you can miss a top-notch level of luxury and big property here, the well-equipped guest rooms available here will give a pure Goan vibe to you. Prompt food services with great hospitality enhance the worth of this stay place.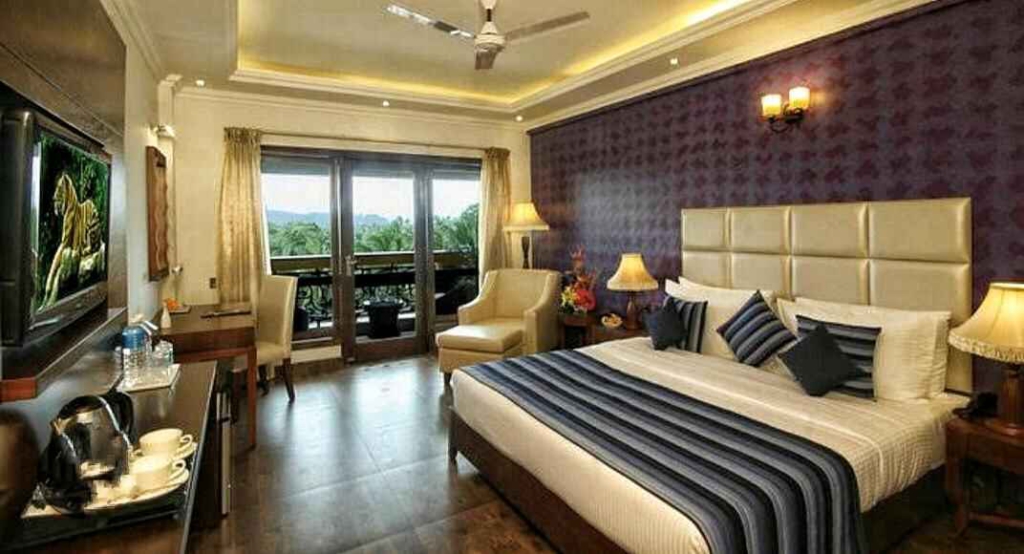 Here are several other choices for staying near Candolim Beach such as –
360-degree beach retreat
De Alturas resort
Silver Sands Holiday Village
Essential points to keep in mind before planning Candolim Beach Holiday –
Keep sunglasses, swimwear, a hat, an umbrella, and flip-flops for vacation days.
Don't go swimming in monsoon months as the sea level increases rapidly.
Be ready to experience the scorching heat of the sun during the summer season.
The peak season can snatch some pleasures from visitors. Therefore you can plan your Candolim Beach vacation in the off-season.
Frequently Asked Questions (FAQs) –
Q – What is the best time to visit Candolim Beach?
A – From November to April it is the best time to explore the sunsets and other moments at Candolim Beach.
Q – Is a dolphin cruise facility present at Candolim Beach?
A – Yes, visitors frequently book the dolphin tour here.
also check: goa quotes with friends