Originally termed "Gasper Dias Beach", this pristine land holds a distinct charm among visitors. The visitors feel fascinated right after stepping on the silvery white sand bed belted with the string of towering palms.
The turquoise water of the Arabian Sea converges with the Mandovi River at Miramar Beach. Viewing the calm or insane waves of these converged water bodies offers a gateway of beauty to explore.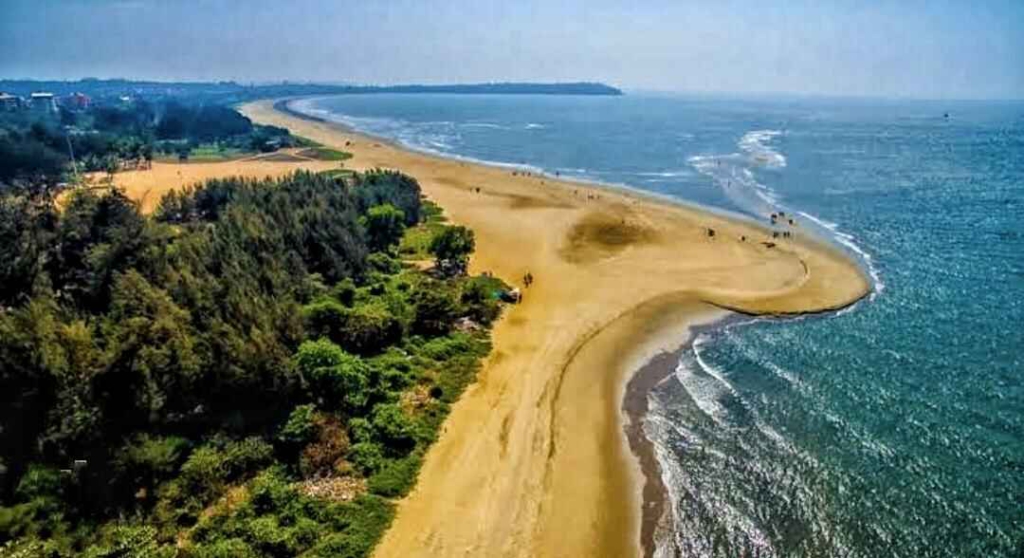 The splendid 2 kilometers stretch of Miramar Beach is an idyllic destination for a relaxing solo trip, a family vacation, a romantic honeymoon or a fun jammed tour with friends.
On the flip, this prominent beach close to Panjim always remains ready to embrace the adventure freaks. The profusion of water sports and beach ride options at Miramar Beach add a thrilling factor to the visitors' holidays. There's no chance of disappointment for the foodies and party lovers as well.
Top attractions of Miramar Beach
Miramar Beach belongs to those prominent locations of Goa that are visited by crowds just to have a glimpse of captivating sunsets.
Another highlight of Miramar Beach is witnessing the gulls and plovers in the surroundings. From October to March month, visitors come here with the intent of birdwatching.
The open-roof bars, pubs and restaurants near Miramar Beach are home to great vibes and good food.
Miramar Beach has the longest shoreline in the entire state, Goa and its name signifies, "Look at the sea."
The surroundings of Miramar Beach are the best option to explore for nature admirers.
The best time to plan a visit at Miramar Beach
If you do not want to allow the scorching heat and rain showers to spoil the fun of your beach vacation, pick a time from November to March. The temperature hovers around 25°C and rarely exceeds it.
Nature blooms heavily and reaches its peak beauty. Visitors love to spot the flocks of migratory birds such as seagulls and plovers. The calm sea, gentle breeze, balmy sun and lush green nature win the hearts of beach lovers at Miramar Beach.
How to reach Miramar Beach easily?
Miramar Beach is quite close to the capital of Goa, Panaji (3 kilometers). Any means of transportation takes a few minutes to cover the distance between the beach and the capital. You can take bus transportation services that cost just 10 rupees per head, hire a rented bike charging 200 rupees or a cab service if you are carrying heavy luggage with you. The auto-rickshaw facilities are also available at Panjim.
The distance between Goa International Airport and Miramar Beach is 29 kilometers. A car ride on the traffic-free route takes 30-40 minutes to drop the visitors on the beach area.
Now it's high time to draw a perfect itinerary for your Miramar Beach vacation and mind it, don't skip a single worth-watching location near this pristine beach.
1. Where to go for exploration after chilling out on Miramar Beach?
When it comes to finding attractions near Miramar Beach, it offers you a variety of options. The historical locations, wildlife hubs, fun spots, religious places and local village areas, everything is connected with this surreal beach beauty.
Have a look at the closest options to the beach area.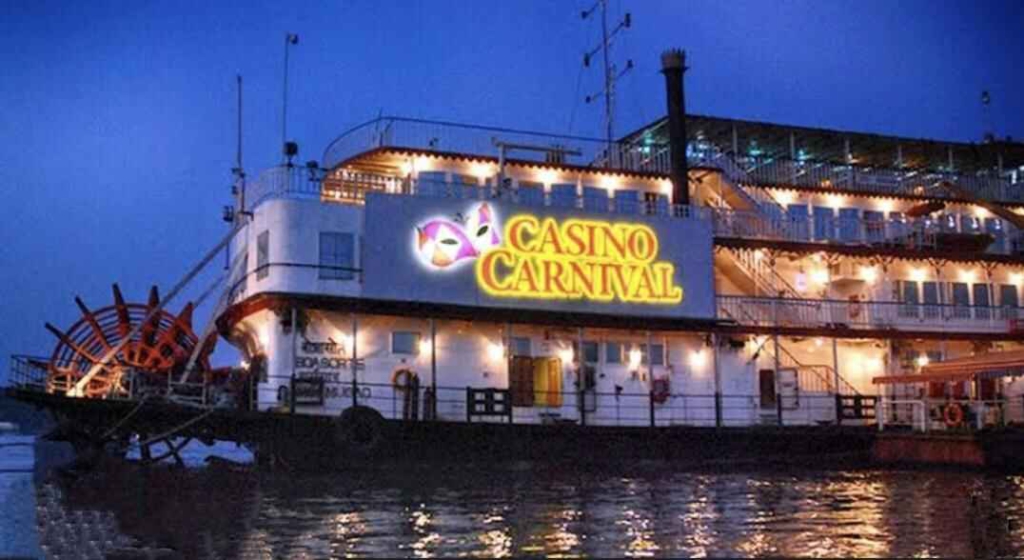 Casino Carnival–
This place is an ideal combination of fun, entertainment, gaming, music and hospitality etc. Due to being a well-known casino in Goa, you can try your hands at several table games, electronic games and slot machines. It is 1.7 kilometers away from Miramar Beach. The food & drinks services available here are also praiseworthy.
Goa Science Center & Planetarium–
If you are on a family trip do not miss visiting here as your kids are going to love this place. 3D shows, marine area, scientific experiments and their fascinating models impact the developing minds of kids. This science hub is surrounded by dense greenery and is just 400 meters apart from Miramar Beach. You can plan a visit here between 9:30 am and 6 pm.
Dona Paula–
The mesmeric viewpoint of this beach location from the quaint village area warms the hearts of visitors. Especially the love birds frequently visit this location to romanticize their trip. Blooming nature, sea view and serene vibes of this location clutch the attention of visitors. The distance between Miramar Beach and Dona Paula is nearly 3 kilometers.
St. Lawrence Church–
One of the finest churches of Goa that flaunts its marvelous architecture is St. Lawrence Church. The spiritual aura of this sacred place is not only the sole compelling cause behind drawing a huge flux of visitors but the rich green surroundings also offer a soothing vibe to them. Built in 1630 by the Portuguese this fine parish structure is tucked on the Sinquerium hill. Distance from Miramar Beach is 18.5 kilometers.
Aguda Fort–
Due to being a prominent historical spot in Goa, visitors come here to witness its signature ancient beauty. Amazing architecture, a lighthouse and the presence of the Mandovi River tempts history buffs as well as nature admirers. The distance of this location from Miramar Beach is 19.3 kilometers. The fort remains open from 9:30 am to 6 pm for visitors.
Parra Village–
Located 16.4 kilometers from the Miramar Beach area, this Goan village is widely known for its quaint surroundings, Ganesh Tollem Lake and St. Anne Church. The village reminds the Portuguese era and offers several spots for planning a picnic in a raw natural abode. Do not forget to relish the sweet watermelon grown here.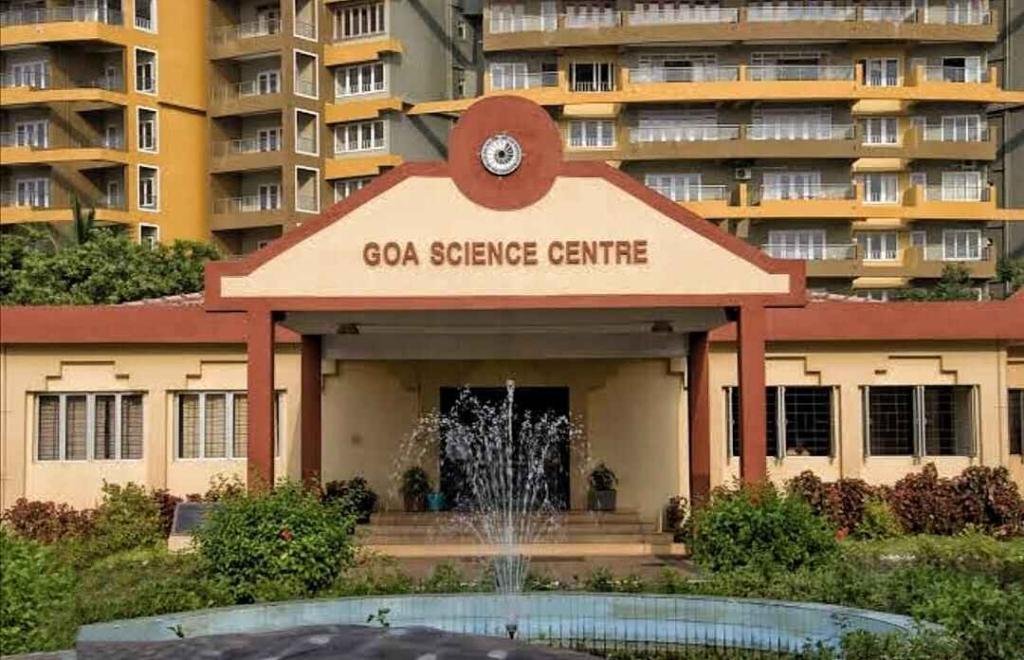 Still, several locations remain to explore if you have a strong liking for wildlife and historical places. To fulfill your desire to spend hours in nature, you can visit the Salim Ali bird sanctuary. On the flip, the Basilica of Bom Jesus and Cabo Raj Bhavan are great options for accumulating some awstrucking facts about history, culture and heritage.
2. Abundant thrilling water sports & beach rides at Miramar Beach
Adventure at the beach location is an integral part of the Goa Vacation. Miramar Beach area is full of water sports choices that fascinate kids and adults. The beginners do not need to get disheartened, you can take the help of certified riders for a thrilling experience.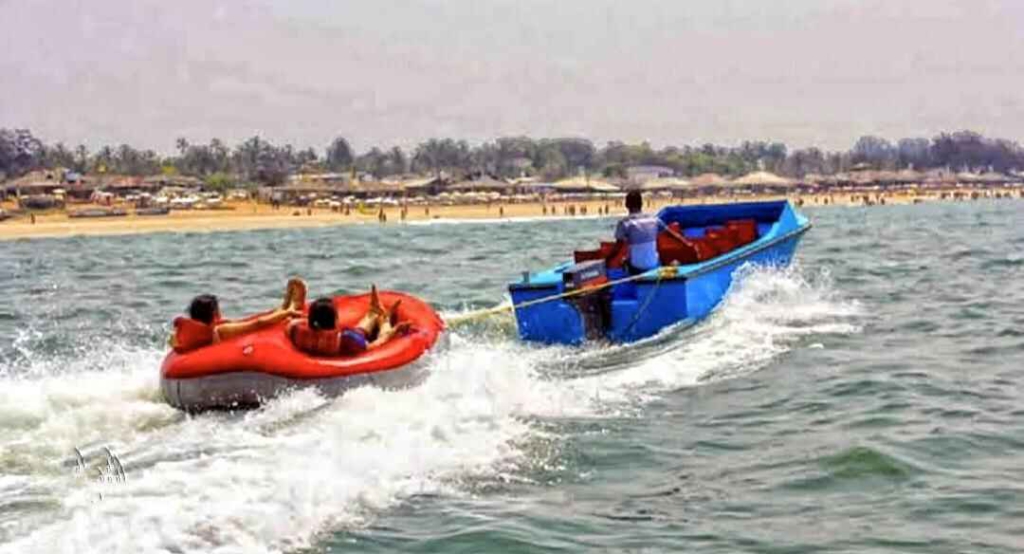 Jet Skiing–
This ride is akin to driving the sea waves. If you want to sense the adrenaline rush like never before, do not think twice before trying hands at Jet Skiing at Miramar Beach. The peak vacation months offer a favorable atmosphere for a perfect ride on a jet ski. For having a great experience follow the guidance given by water sports operators.
Parasailing–
Another thrill booster option for experienced ones at Miramar Beach is Parasailing. Taking the bird-eye view of the entire beach and blue water while flying high in the sky will blow your mind. Harnessed with a parachute and speedily dragged by a speedboat in seawater enhances the fun of beach exploration for visitors.
Banana boat ride–
Afraid of height and speed in water & beach rides? This simple yet exciting bumpy ride is apt for you. The only challenge you need to confront while the ride is staying in your position. The company of 5-6 other riders on the same banana boat makes it even more fun and exciting. Viewing each one struggling for stability causes too much fun.
Deep Sea Fishing–
Well, this beach water activity will make you learn two skills. First catching the fish and the other one is building patience. You can hire an experienced fisherman available on Miramar Beach and make a hump of Barracudas, Snappers and Mackerels after catching them straight from the seawater.
Dolphin Spotting –
At Miramar Beach, you can take a boat tour and spot the playful dolphins hopping in the seawater. Usually, the tour takes one hour but you can extend it accordingly. The sunset at Miramar Beach will add more serenity to your dolphin-spotting tour.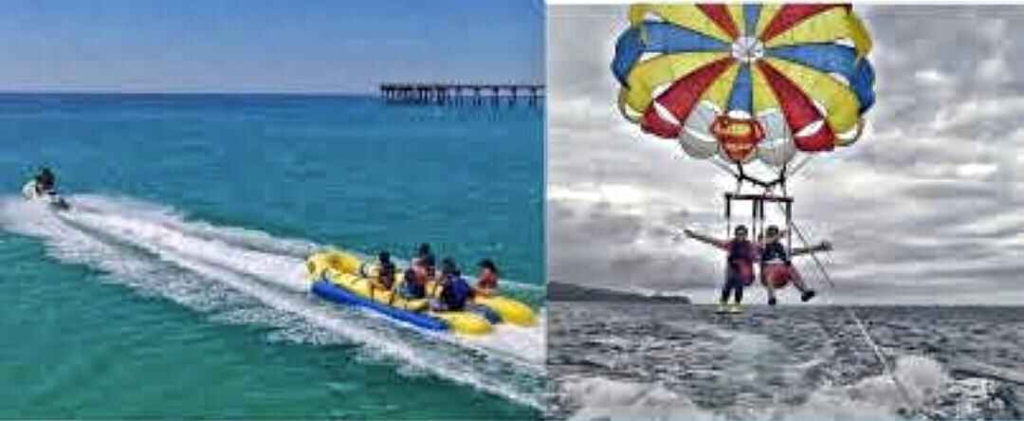 3. Shop your heart out to collect memories near Miramar Beach –
Due to being close to the capital city, Panaji, the visitors find a plethora of local shops, markets and malls. Several unique stuff of Miramar Beach is famous across the state. You can roam freely on the bustling lanes of markets and sift through the hundreds of items just to find the most desirable one.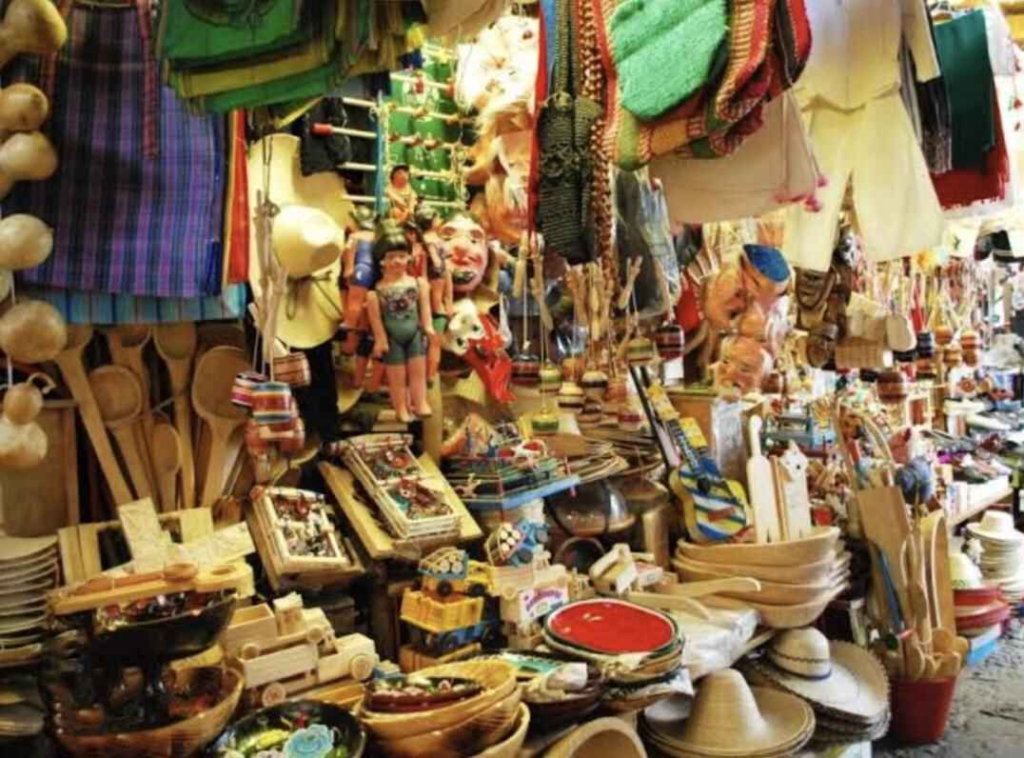 Miramar Super Market–
The place caters to all the daily needs of people. From spices to packed food items to poultry, bakery and dairy things are available here at rational prices.
Panaji market –
Panaji is a hub of diverse markets. From handloom, artifacts, garments, decoration items, handmade bags, swimwear, hats, footwear and quirky jewelry everything with catch your eyeballs in just one glimpse. The distance from Miramar Beach to this shopping paradise is 3.2 kilometers only.
Beach Shops–
Right on Miramar Beach, you will see several stalls owned by local vendors where they sell hats, scarves, shirts, swimsuits, brass items, artifacts and foldable furniture, etc. The prices of these items are payable but you can flaunt some bargaining skills to make a good deal.
4. Options for experiencing the vivid nightlife near Miramar Beach –
Miramar Beach is surrounded by some best spots where the fun freaks can live their best moments. The great combination of food, music, drinks and events at the below-given locations will rejuvenate your insider sluggish party animal trait.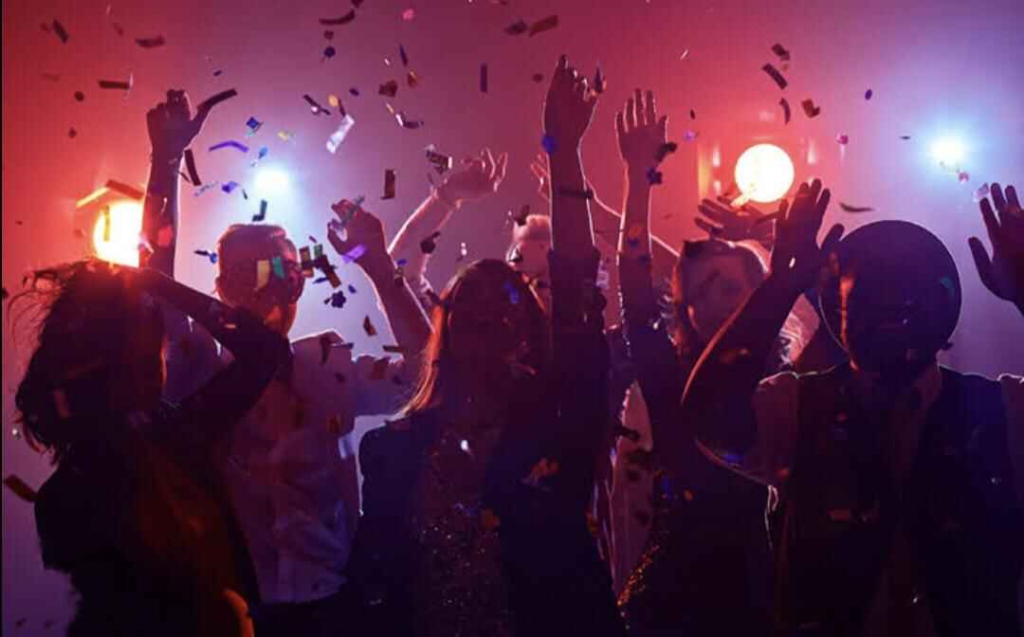 Tease Lounge –
Looking for a fancy lounge where you can plan your night party? Tease Lounge's services and ambiance will gel well with your requirements. Those who want to try a range of cocktails and mocktails while grooving or enjoying a few game options will love the whole wine collection of Tease Lounge. It is located in Panjim and is 2.1 km distant from Miramar Beach. The special delicacies of Tease Lounge are Bebinca, Chicken Xucati and Alle Belle etc.
Taverna Lobby Bar –
Located on the Miramar Beach stretch, this evening and night place gives authentic Goan party vibes. The picturesque view of the beach outside, amazing colorful ambiance, music, drinks and food options etc amplify the worth of this place. On the weekends, you will find live music performances here to entertain the guests. The distance between Miramar Beach and Taverna is 4.4 kilometers.
Joseph's Bar–
Far from the clamor of too loud music and rush, this place falls in the category of a quaint nightclub. Here you can visit for a few quick shots of authentic Goan drinks Feni and Urak. The bar also serves a range of mouthwatering food options that go well with the drinks. The bar is located amidst the colorful homes which make it more catchy. It is 4 kilometers far from Miramar Beach.
Terminal Lounge–
Another fancy location situated in the heart of the state is Terminal Lounge which draws the attention of fun lovers. You can choose a lot from the drinks to the food menu and spend hours enjoying the engaging music, watching movies or matches on the big screen and capturing the amazing ambiance. Located just 1.4 km away from Miramar Beach, it is the ideal location to unwind and relax.
Cafe Mojo –
Those who are coming to Goa to try some new tastes of drinks, and food items and swaying insanely to the loud peppy songs, must give it a chance to this place. It is 3 kilometers far from Miramar Beach. The dim-lit atmosphere and prompt services regarding drooling delicacies and refreshing drinks lure the night owls the most. You will be amazed to know that, Cafe Mojo was the country's first English pub.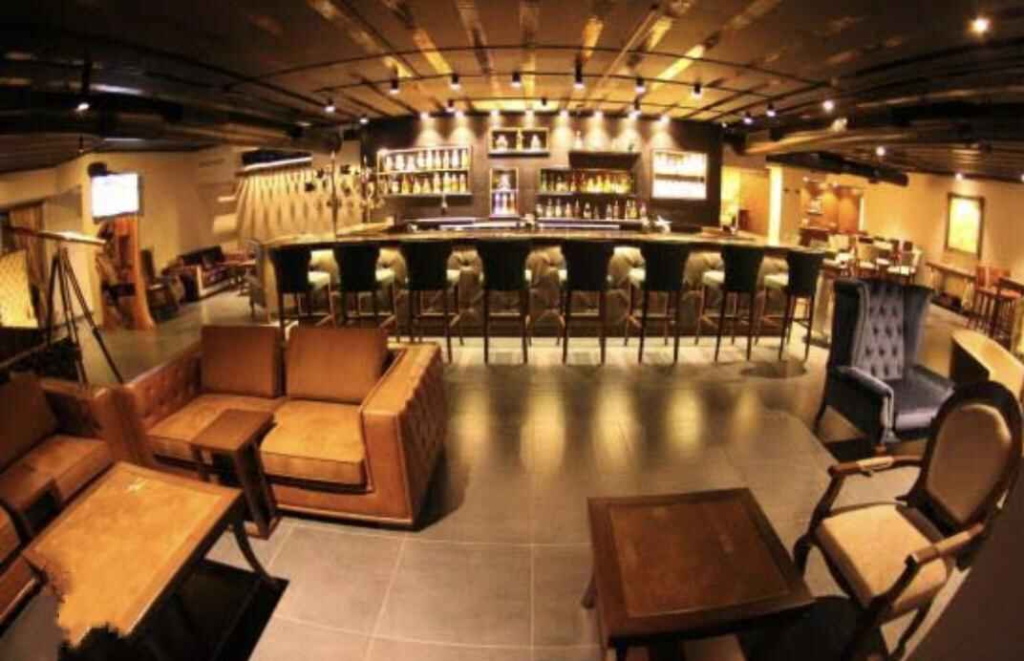 5. Where to go for fine dining and satiating tickling buds near Miramar Beach?
The bustling roads and lanes connecting Miramar Beach with Panajim are full of a plethora of fancy food joints. Not only does the range of cuisines and refreshing drinks hype the popularity of these eateries but the appealing ambiance also magnetizes the bulk of visitors.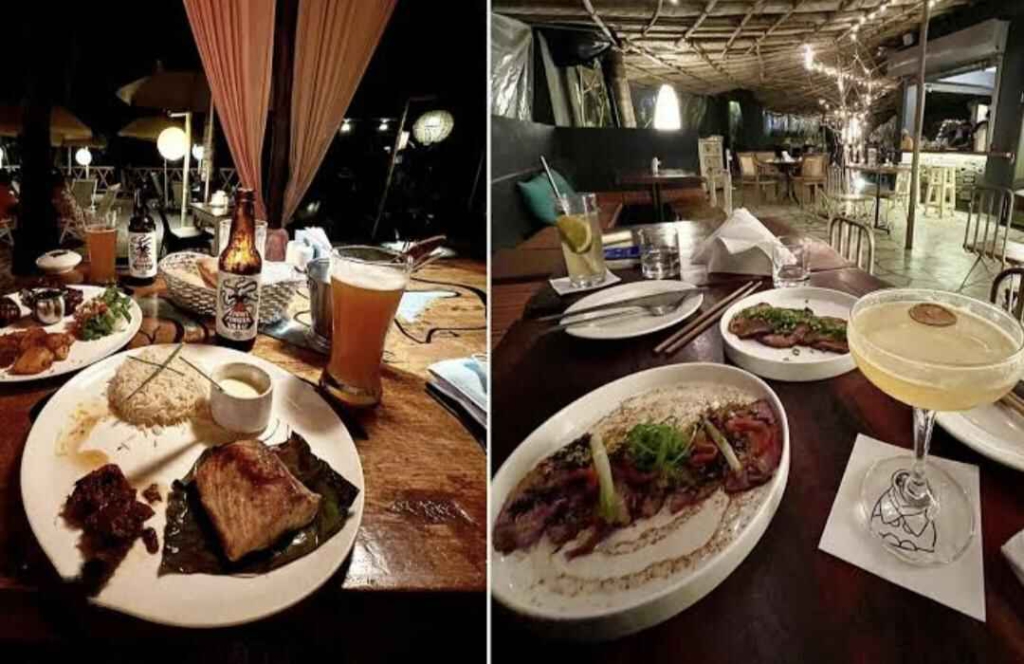 Food land–
In the proximity (90 meters far) of Miramar Beach this fine dining location is an in-house restaurant. The surreal view of the beach, signature dishes, prompt services and great hospitality are some unavoidable features of Food Land.
The Brasserie –
Want to plan an elegant family dinner or a date evening with your partner? The Brasserie will be a decent choice for this. The inside ambiance as well as the outside sitting area leaves an imprint on the minds of guests. Here you can try Goan, Mughlai, Indian and Chinese cuisines along with a great range of drinks.
Mum's Kitchen, The Waterfront Terrace & Bar, Simply Grills and The Oak Barrel are some other awesome places located near Miramar Beach for memorable fine dining.
6. Seek the utmost chilling & relaxing shacks near Miramar Beach
The colorful beach shacks located near or in the Miramar Beach area are the hubs of great seafood options, perfect seafront views and free strolling on the soft sandy bed of beaches.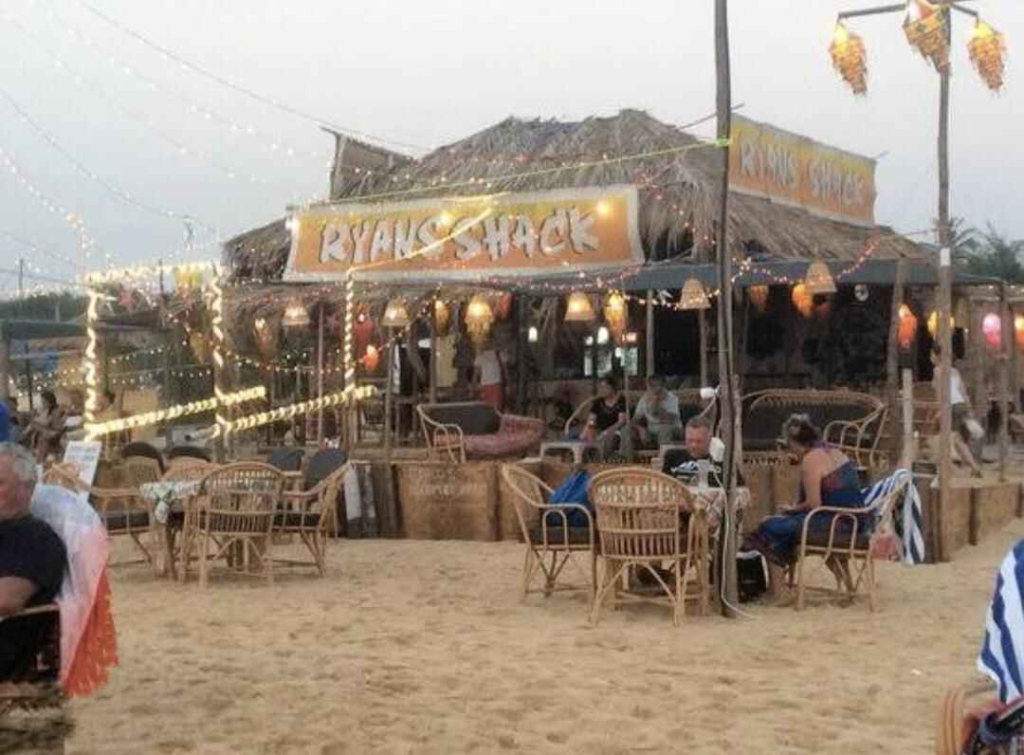 Fisherman hut's beach shack –
Imagine sitting under the thatched roof eatery, sipping a favorite drink and listening to the roaring sound of sea waves, the thought must have tickled you. You can live these moments at Fisherman Hut's beach shack. You can plan a breakfast or a late evening dinner and relish the top seafood delicacies here.
Ryan Shack –
This beachfront eatery offers a rustic and unique experience to visitors. Here you can try seafood, Indian, Asian and international cuisines to satiate the tickling taste buds. A relaxing day out at the Ryan Shack will vanish all your exhaustion.
Monico's Beach Shack–
Whether it is an early morning breakfast or a dinner date, the ambiance of this beach shack will offer you a perfect service with a great view. In this finest location, you'll relish some originally curated drinks and dishes.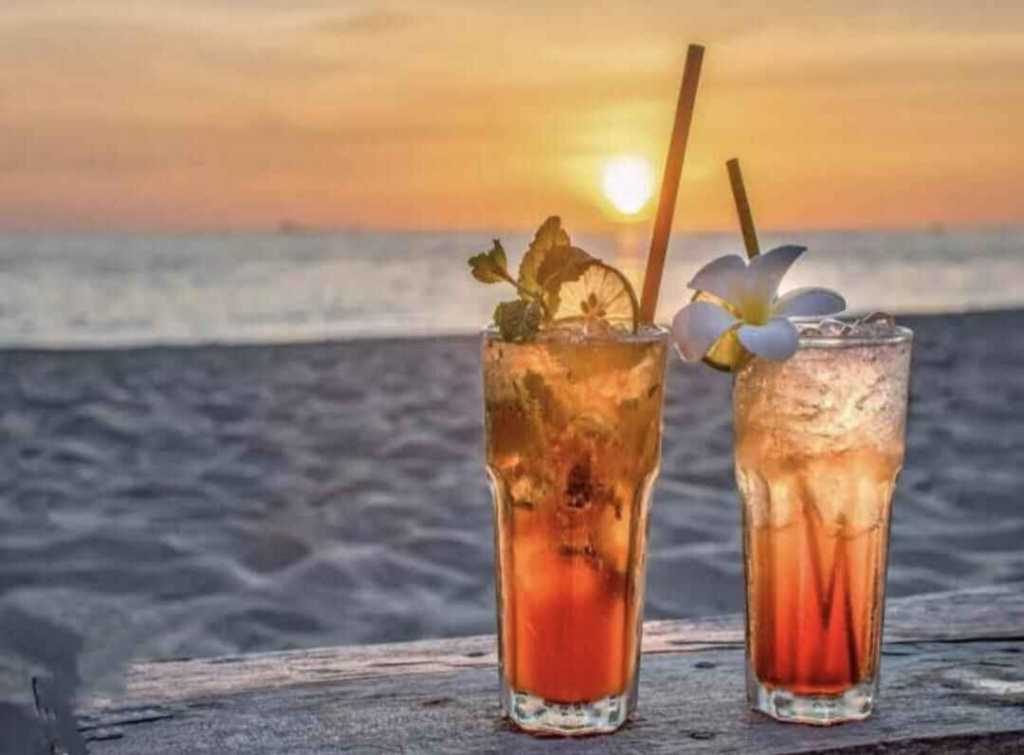 7. Where to stay near Miramar Beach after a tiring beach exploration?
Again the proximity to the capital city, Panaji is going to benefit you in finding suitable accommodation near Miramar Beach. Take a look at lavish properties for your comfortable stay.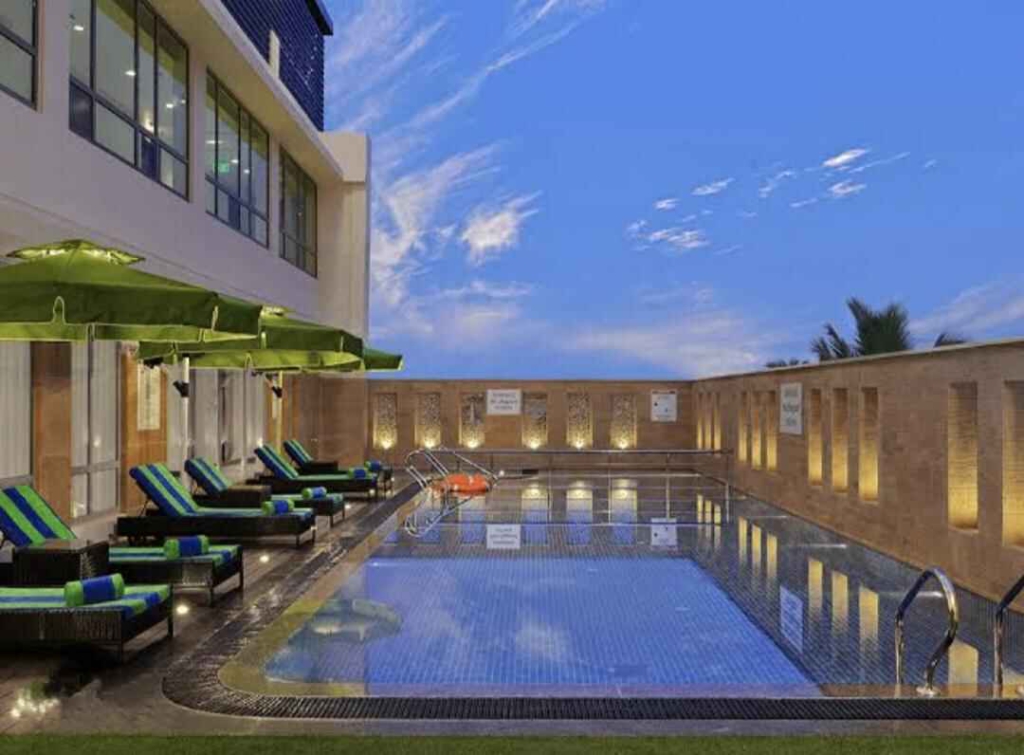 Fortune Miramar –
Consisting of well-equipped and fully furnished 45 spacious rooms, this luxury hotel is just 1.1 kilometers away from the beach location. You can also plan a party or meeting as a spacious hall is available at the hotel.
The Fern Residency Miramar–
Just 2.5 kilometers away from Miramar Beach, this well-maintained and elegant property will be perfect for your luxury stay. Scenic views from windows, private balconies and parking facilities enhance the worth of this stay location up to manifolds.
Varanda Do Mar –
This accommodation is recognized for its classical amenities such as luxury bathrooms, rooftop lounge, conference halls, Wi-Fi services and parking area etc. It is 850 meters far from Miramar Beach.
Some other options you can go through for a comfortable stay are-
Hotel Miramar
Blue Bay
Surya Kiran Miramar
Bella Villa
Hotel Palacio De Goa
Goa Marriot & Spa
Tips for travelers for an unforgettable Miramar Beach holiday –
To avoid any unpleasant experience, do not consume alcohol on the beach.
Do not forget to apply ample sunscreen right before walking out for sun exposure.
Carry all the essentials to make your holiday pleasurable. Like- Cotton clothes, beach wear, hats, sunglasses, flip flops and water bottle etc.
Frequently Asked Questions (FAQs) –
Q – Are there ATM facilities available near Miramar Beach?
A – Yes, but very few spots are located near the main road areas.
Q – Is the Miramar beach crowded?
Also check: goa quotes in hindi